The EyeEm Awards 2021: Stories Behind The Winning Photos Revealed
By EyeEm Team - 3 min read
Here's your ultimate recap of The EyeEm Awards 2021 sponsored by MPB. Selected from over 340,000 submissions, this year's stand-out photographers tell us how they captured their award-winning images.
The task was huge, the submissions were extraordinary, but our jury narrowed down the very best into this year's list of winners and finalists awarded for their commitment to pushing visual boundaries.
340,000 Submissions, 7 Winners, and Just One Photographer of The Year
Celebrating our six category winners, The Best Mobile Photo Award winner, and The EyeEm Photographer of The Year, this year's awards Saturday night ceremony and afterparty at Berlin Photo Week's main hub - Haubentaucher - was a celebration of photographers pushing visual boundaries.
Watch the full awards ceremony now
Thanks to our premium sponsor MPB and our broad community of sponsors and partners, we were able to introduce The EyeEm Awards prize fund in an effort to support and invest in emerging creative talent shaping the future of visual storytelling.
For the first time, all winners will be awarded cash prizes between €250 to €1000! On top of that we partnered with Fjorden to create the limited edition EyeEm X Fjorden Professional iPhone Camera Grip which will be awarded to all category winners as well as this year's winner of The Best Mobile Photo Award.
Calling All Photographers to Keep Creating
Before we dive into this year's outstanding winning images, from everyone here at EyeEm and our premium ponosr MPB, we want to say thank you to everyone that submitted. We couldn't have done it without you. We hope this year's winners inspire you to keep shooting because we can't wait to see what's submitted next year!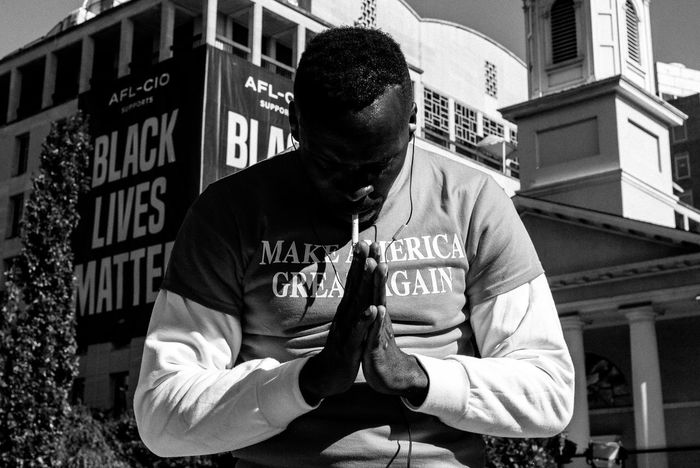 Meet The EyeEm Photographer of the Year: Thiago Dezan
"In an artistic sense, chaos is my brush. The current despair is what motivates me to go further, searching for stories and interesting people. I want more people to help me make sense of the world I see." – Thiago Dezan, The 2021 EyeEm Photographer of The Year
Having produced his first video at sixteen in his hometown of Cuiabá, Brazil, Dezan followed his desire to unearth personal accounts of suffering, despair, and resilience, taking him to prisons, protests, and wherever danger called.
Becoming a founder of NINJA in 2013, an independent network covering protests and unrest hidden in mainstream media, Dezan began to work freelance for global outlets such as The New York Times and The Washington Post.
His project covers vigilante forces in Mexico, organised by local communities to fight the tide of violence wrought by the drug cartels. We are delighted to name Thiago Photographer of the Year, for his social concern, fearlessness, and unparalleled visual insight.
Find out the real cost of being a documentary producer on the front line in our recent interview with Thiago about his latest project 'When I Hear That Trumpet Sound'.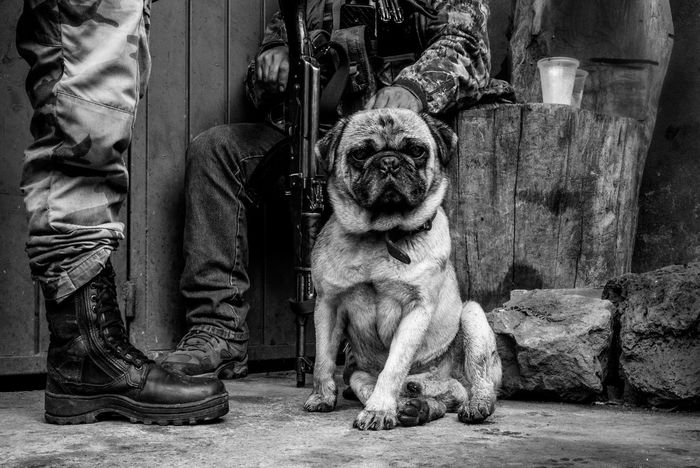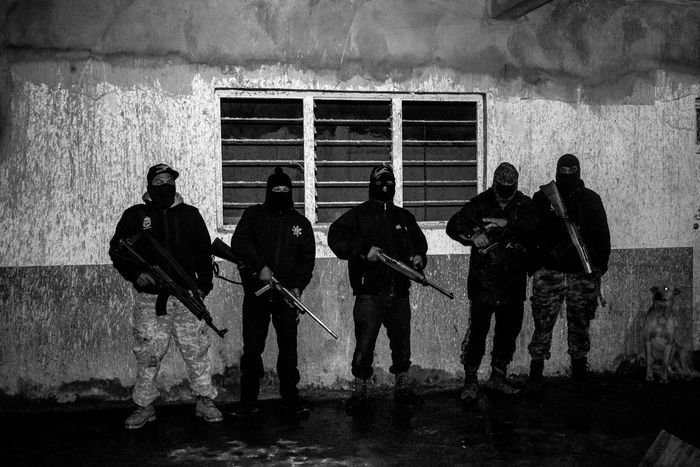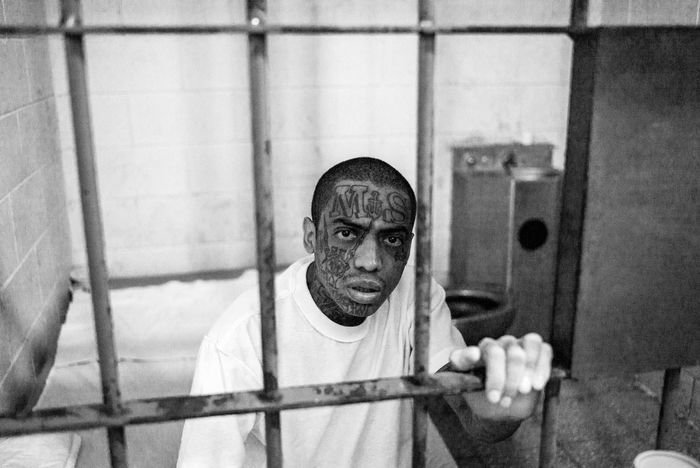 The Best Mobile Photo Award Winner
Sponsored by Fjorden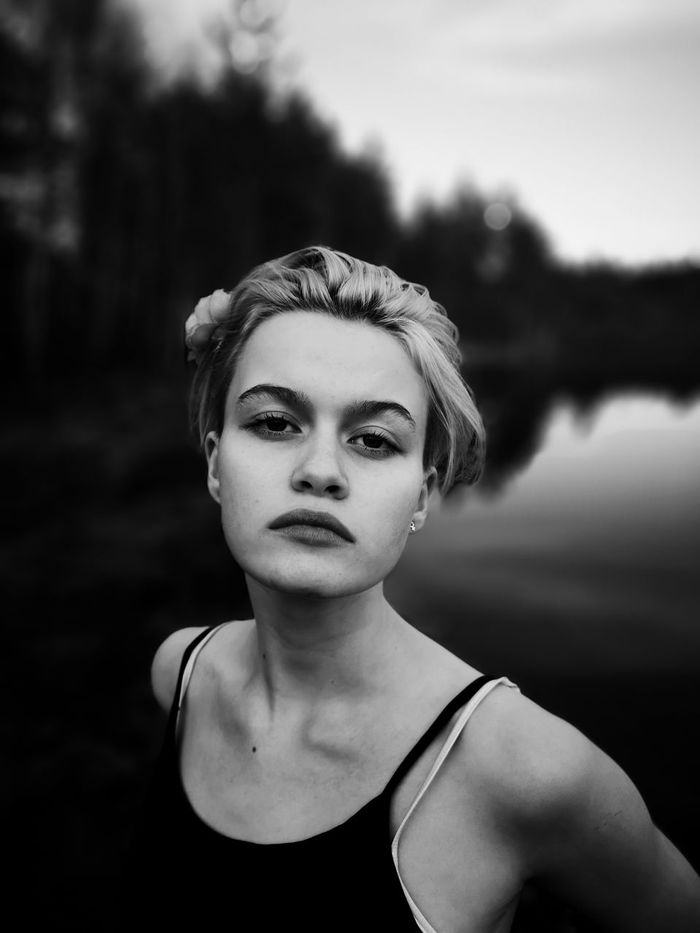 Grand Prize Winner: Alexandra Ekdahl
Taken In: Dala-Floda, Sweden
Shot With: Huawei
Story Behind the Photo: On a walk in the forest, I took a series of portraits of my wonderful daughter.
2nd Place Winner: Dina Abu Mayyaleh
Taken In: Niš, Serbia
Story Behind the Photo: I don't think a lot before shooting because I let my imagination and feelings do the job. The story behind this photo was to love our bodies and don't feel ashamed. The paper covering the body cannot change who we are, and when the night comes, we will only have our little bodies to hug our hearts and souls.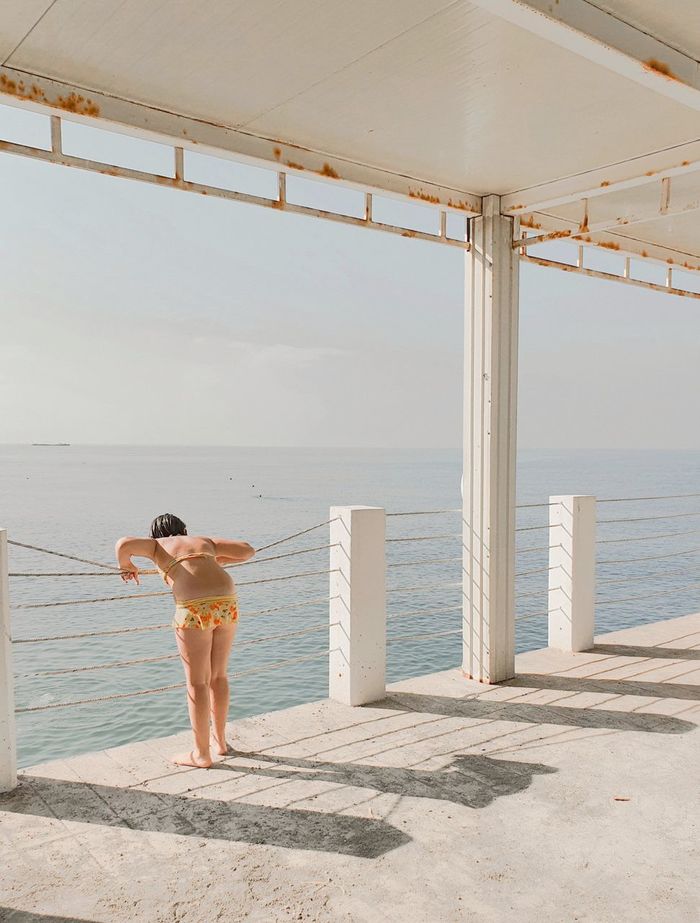 3rd Place Winner: Zuka Kotrikadze
Taken In: Batumi, Georgia
Shot With: Samsung Galaxy S10+
Story Behind the Photo: Georgia has several seaside cities. And if you are in western Georgia - you are never far from the sea. This is Batumi and this is a photo from one morning walk. The short story of a summer morning created by a girl and the sea in a minimalist distribution with light, pastel tones.
Read the full brief for the Best Mobile Photo Awards and see all 10 Finalists
The Environmentalist
Sponsored by MPB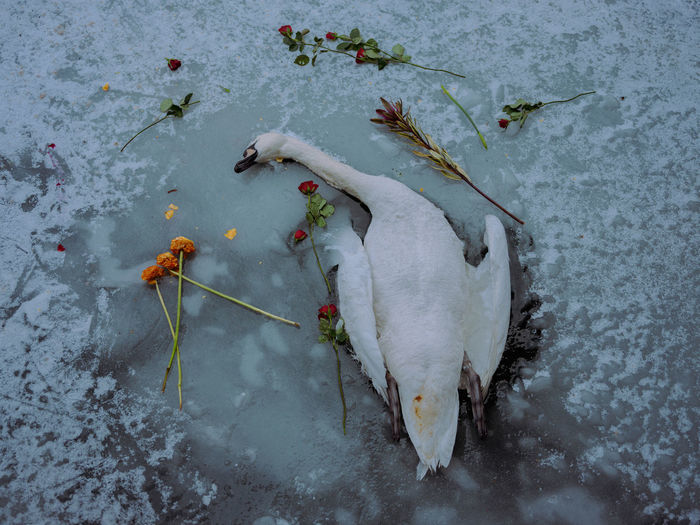 Grand Prize Winner: Jeremy John
Taken In: Berlin, Germany
Shot With: Fujifilm GFX 50R, 45mm f2.8 Lens
Story Behind the Photo: It was at the heart of an especially cold winter here in Berlin. The canal was frozen over and many people had taken over the new space. Some friends and I found this swan dead under a bridge, it had obviously been there for a while as many flowers had been left. Her death—in the midst of the pandemic— was a reminder of the harsh reality of life; sure Corona is bad, but at least we have a warm roof over our heads … well most of us. Her death was incredibly poetic. One could see the trail she left in the ice as she came to her final resting place. I came back the next day to see her, but she had been taken away.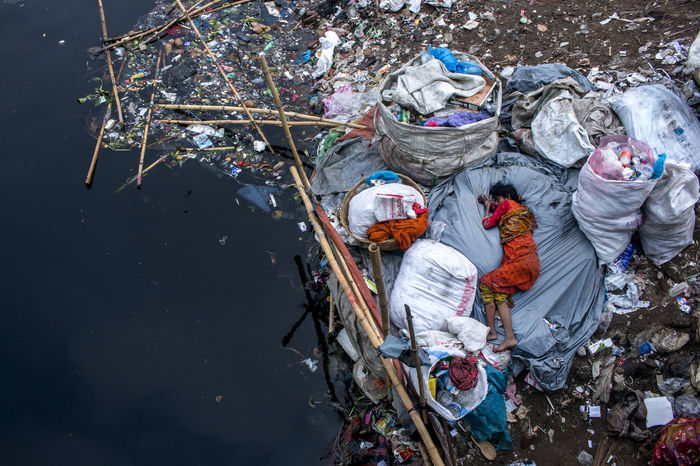 2nd Place Winner: Saiful Islam
Taken In: Dhaka, Bangladesh
Shot With: Canon 70D (18-55mm )
Story Behind the Photo: A vulnerable woman lies on a bed of waste near the Buriganga river in Dhaka, Bangladesh. Deprived of the most basic human needs, atop a disease-ridden refuge, she inhales the polluted air of the overpopulated city as insects gnaw at her while she sleeps. The slums are not safe and the slums are not habitable.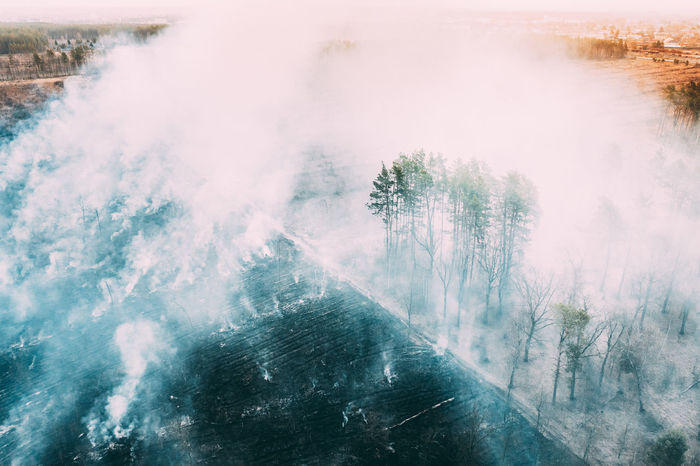 3rd Place Winner: Ryhor Bruyeu
Taken In: Dobruš, Belarus
Shot With: DJI Mavic 2 Pro
Story Behind the Photo: Almost every spring in Belarus, there is a fire associated with negligence and the long-standing tradition of firing off last year's dry grass. It is easy to see such a fire, from the high column of smoke. I am indignant about this, when burning grass, flora and fauna of meadow and forest areas suffer. Often the victims themselves are the arsonists themselves - mostly pensioners who clean up their summer cottages in such a terrible way. Often the flame spreads to the houses of the "burners" themselves. This is how an old church from the 19th century burned down the year before last.
Read the full brief for The Environmentalist and see all 10 Finalists
The Architect
Sponsored by WhiteWall
Grand Prize Winner: George Kroustallis
Taken In: Brandenburg, Germany
Shot With: A7 RIII, 24-105 SONY
Story Behind the Photo: Architecture and fashion are sisters. We defend that idea, and create a story in a powerful location to draw clear parallels between the two disciplines, exploring interesting shapes, displayed structure, forms, and emphasis on materials. The tower in the location acts as a metaphor for our common history, our present and our future—a powerful sculpture as a trace of memory in a desecrated landscape that is transforming into an idyllic lake landscape. A landscape where fashion and architecture will keep growing together, more interconnected than ever.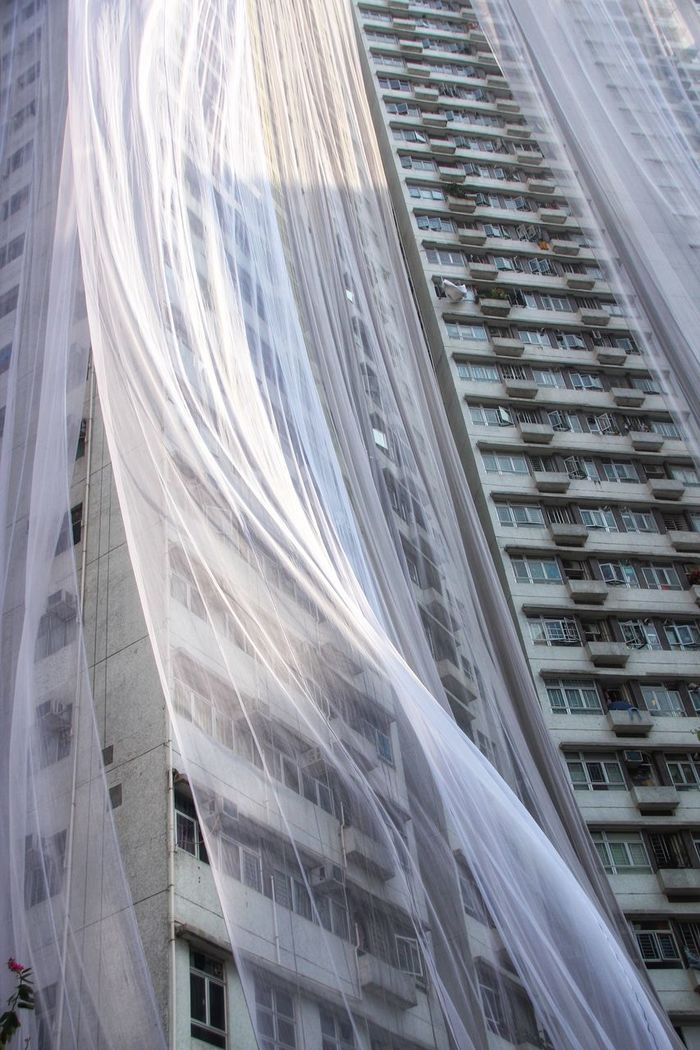 2nd Place Winner: Eva Tsai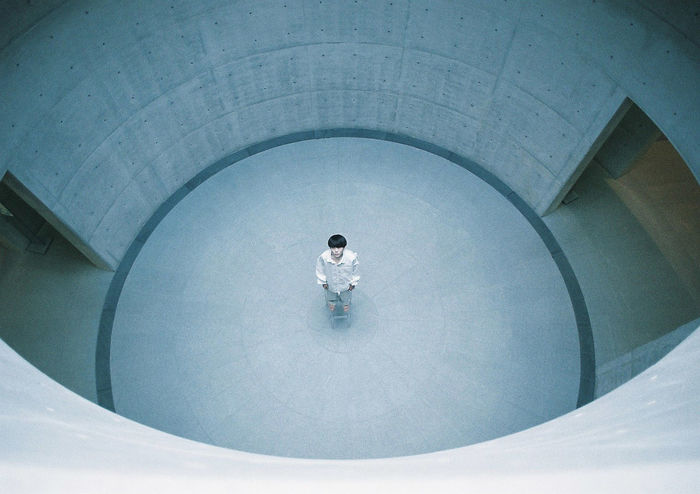 3rd Place Winner: Honda Yoshiko
Read the full brief for The Architect and see all 10 Finalists
The Great Outdoors
Sponsored by Red Bull Illume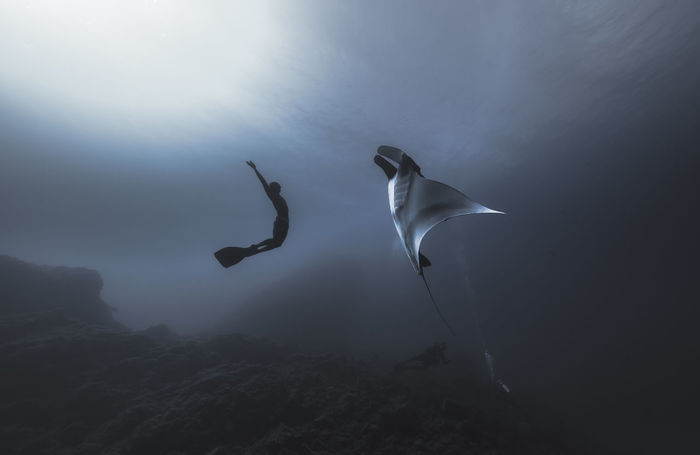 Grand Prize Winner: Jimmy Song
Taken In: Isla Socorro, Mexico
Shot With: Canon 5D Mark III, EF16-35mm f/4L
Story Behind the Photo: We came across the ocean to see the giant oceanic manta rays, the largest type of ray in the world. They can grow up to 7 meters, with a weight of about 3000kg. However they are always graceful, like an elegant dancer in the water. Sometimes they would like to dance with each other, and sometimes come to divers and play with the bubbles. This time the giant swam to freediver Aolin, dancing with him. I captured this magical moment.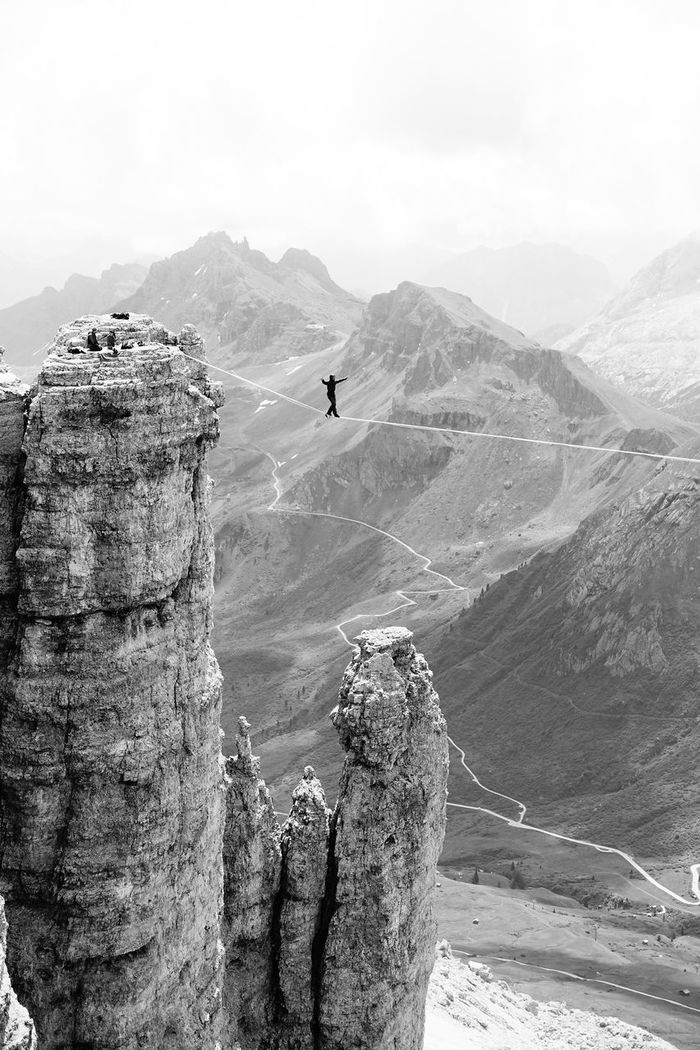 2nd Place Winner: Adrian Pujolas Fons
See EyeEm Profile → Taken In: Canazei, Italy
Shot With: Sony RX100 Mark 3
Story Behind the Photo: The daring of the athletes against the breathtaking backdrop of the Dolomites and its stone pillars just made this monochrome shot irresistible.
3rd Place Winner: Stefan Kuerzinger
Taken In: Sylvensteinspeicher, Germany
Shot With: Canon EOS 650D, 50 mm 1.8
Story Behind the Photo: The picture was taken during a tour at sunrise. The Sylvenstein lake is a reservoir that often carries a lot of fog with it, especially at the beginning of the day. If the fishermen go on to the first light of day on the lake, the moment is just beautiful and absolutely magical! Who would not press the shutter release of their camera?
Read the full brief for The Great Outdoors and see all 10 Finalists
The Storyteller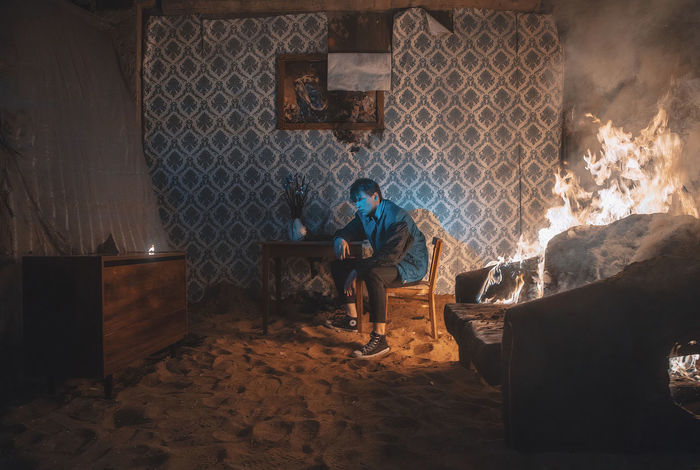 Grand Prize Winner: Marie Simonova
Taken In: Moscow, Russia
Shot With: Canon 5D Mark IV, EF 24-70mm f/2.8
Story Behind the Photo: "Self-isolation". As demonstrated by a review of the effects of perceived social isolation across the life span, loneliness can wreak havoc on an individual's physical, mental and cognitive health. Problems can arise, however, when an experience of loneliness becomes chronic, according to Ami Rokach, PhD, an instructor at York University in Canada. "If reactive loneliness is painful, chronic loneliness is torturous," he says. Chronic loneliness is most likely to set in when individuals either don't have the emotional, mental or financial resources to get out and satisfy their social needs or they lack a social circle that can provide these benefits, says psychologist Louise Hawkley, PhD, a senior research scientist at the research organization NORC at the University of Chicago. Hawkley points to evidence linking perceived social isolation with adverse health consequences including depression, poor sleep quality, impaired executive function, accelerated cognitive decline, poor cardiovascular function and impaired immunity at every stage of life."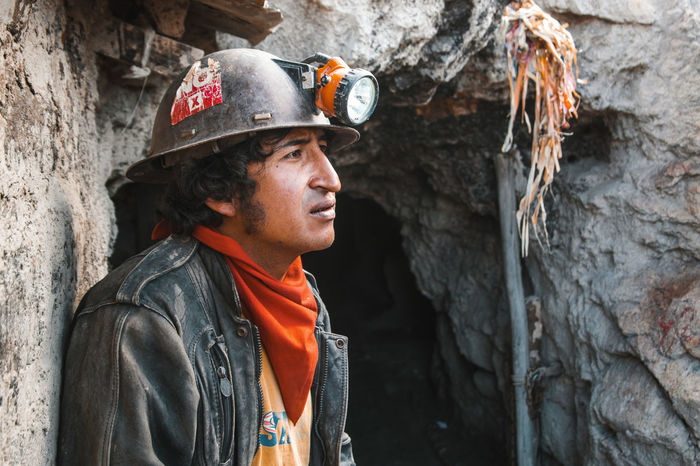 2nd Place Winner: Fabian Schmiedlechner
Taken In: Potosí, Bolivia
Shot With: Sony Alpha 65, Tamron 28-75mm 2.8
Story Behind the Photo: Pedro, works in the mines in Potosí - one of the highest situated cities in the world. He showed us the inside of the mines at Cerro Rico. The city and its people are highly dependent on the riches of the mountain. It used to be rich in silver - but not anymore. The working conditions are horrible but the people there often have no other choice. Chewing coca leaves gives them energy and kills their hunger. Drinking high percentage alcohol and smoking cigarettes in front of their altar with the god of the mine is supposed to bring luck. Explosions of dynamite could happen anywhere and sometimes even without warning. A lot of people, including very young ones, lost their lives inside these mines. Pedro and his company are working hard though to improve the situation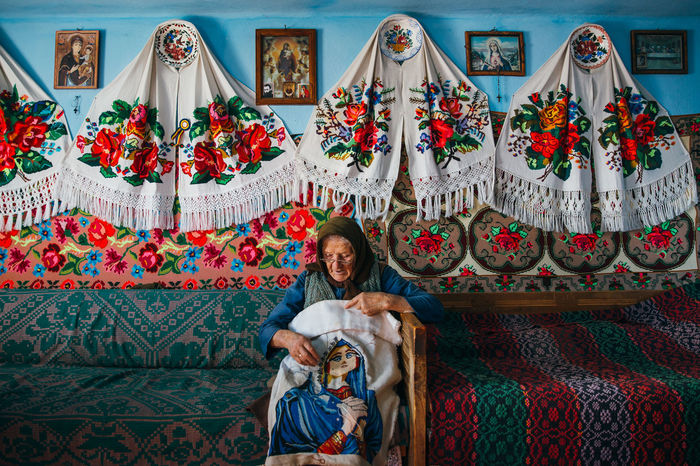 3rd Place Winner: Angyalosi Beáta
Taken In: Muntele Bocului, Romania
Shot With: Canon 6d, Canon 24-70mm - f2.8
Story Behind the Photo: Lele Maria lives high up in the mountains in a small village where the road is almost inaccessible by car. She is a widow taking care of her own little farm and loves needlework. She was showing me the beautiful textile of St. Mary that she was working on. Every traditional artwork on the wall is her own creation.
Read the full brief for The Storyteller and see all 10 Finalists
The Portraitist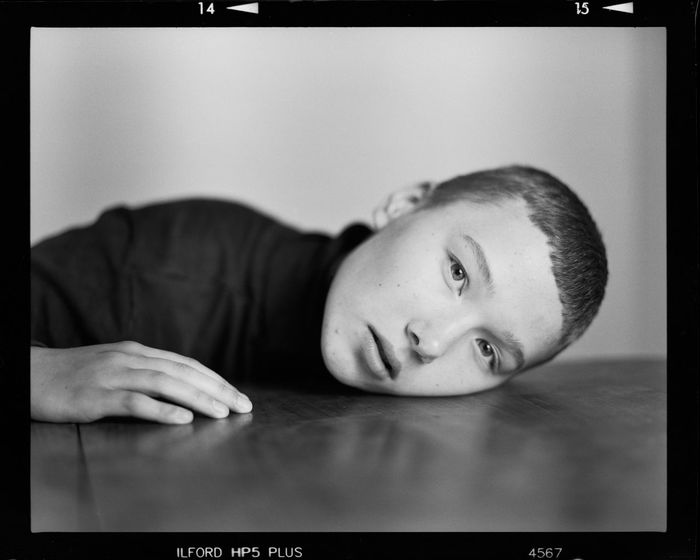 Grand Prize Winner: Jonas Albrecht
Taken In: Hamburg, Germany
Shot With: Pentax 67, 104/2.4, Ilford HP5 Plus
Story Behind the Photo: This is just a simple portrait of Charlie. I like it because it's so simple, yet I want to look at it longer.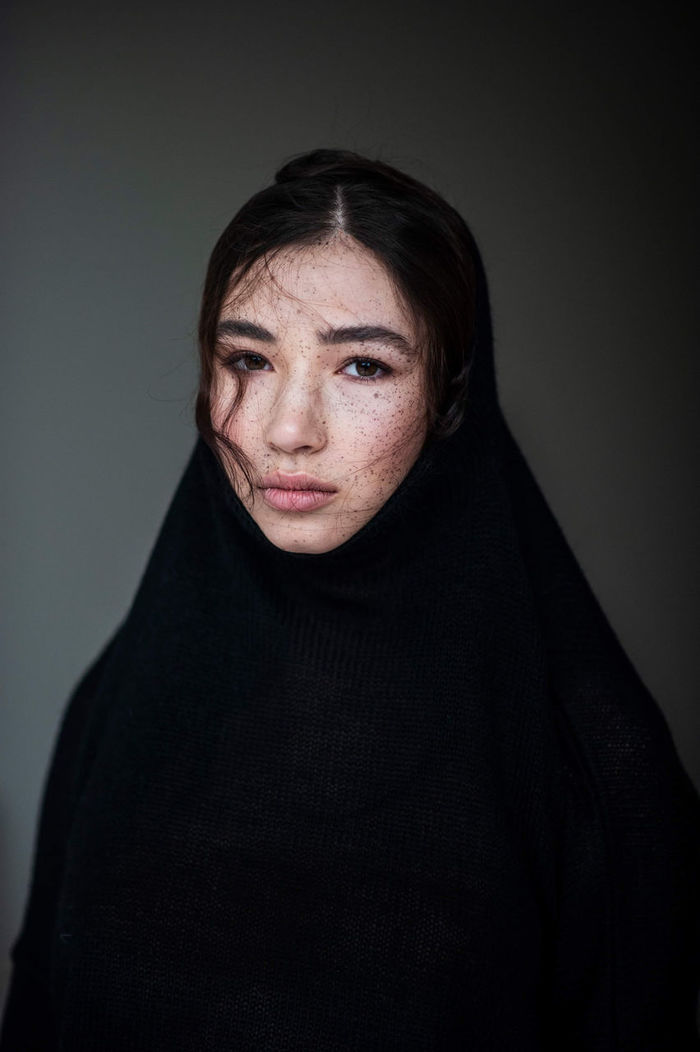 2nd Place Winner: Rūta Kenstavičiūtė
Taken In: Vilnius, Lithuania
Shot With: Nikon D700, Nikkor 85 1.8
Story Behind the Photo: This picture was born unexpectedly. I was working with a Lithuanian clothing brand, Atuko, shooting their designs for a new collection release. I am inspired by their work because their values align so perfectly with mine: they create for a strong, intelligent, and independent woman. That's why collaborating with Atuko is so natural. During our photoshoots together, I have captured many special moments, and this photo is one of them. To me, there is unexplainable sadness in the model's eyes. Yet, I want my viewer to see and focus on the strength they hold.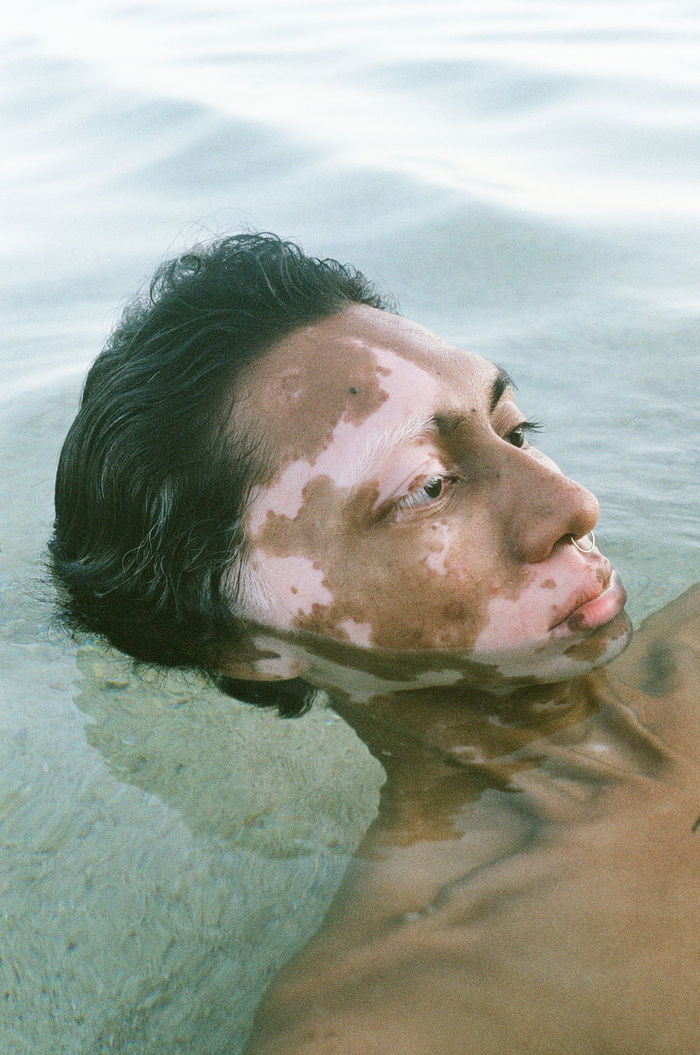 3rd Place Winner: Juliantara Putra
Read the full brief for The Portraitist and see all 10 Finalists
The Minimalist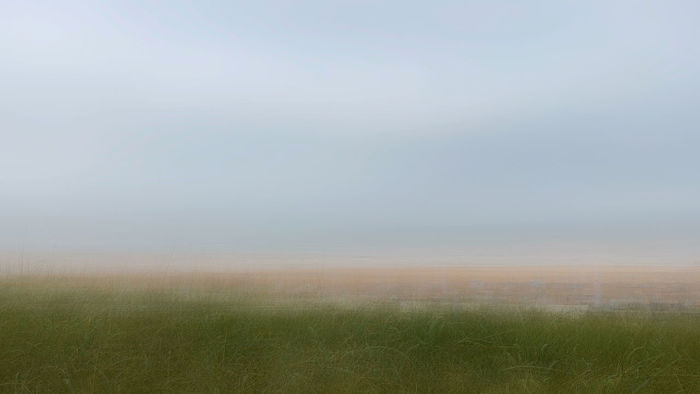 Grand Prize Winner: Peter vom Schemm
Taken In: Zandvoort, Netherlands
Shot With: iPhone 11 Pro
Story Behind the Photo: The idea came while looking over the dunes and beach to the sea on the Dutch coast. I wanted to depict the scene in a minimalist way and limit it to just a few colors. So I took the photo as a long exposure so that the hard contours dissolve and the colors run smoothly.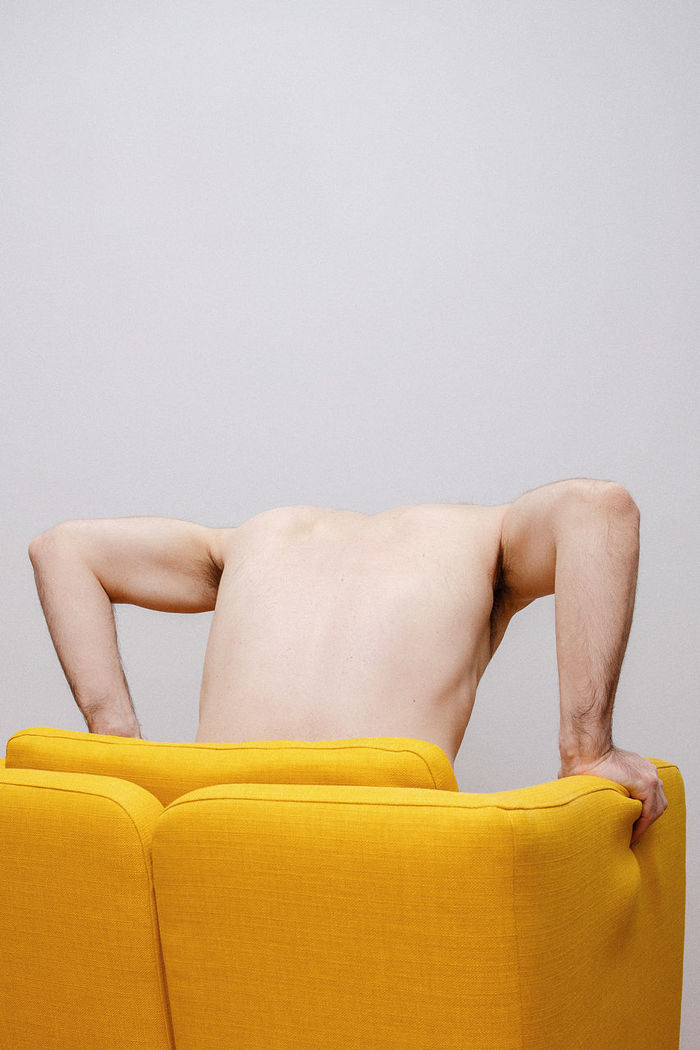 2nd Place Winner: Sotiris Bougas
Taken In: Athens, Greece
Shot With: Canon EOS 6D Mark II - Canon 24- 70 mm f/2.8L
Story Behind the Photo: The story behind the specific picture is as simple as the image itself : find your inner strength to stand up, no matter the situation. Sometimes less is more in life. During this extra difficult and frustrating period of quarantine and COVID19, this picture is more accurate than ever for me.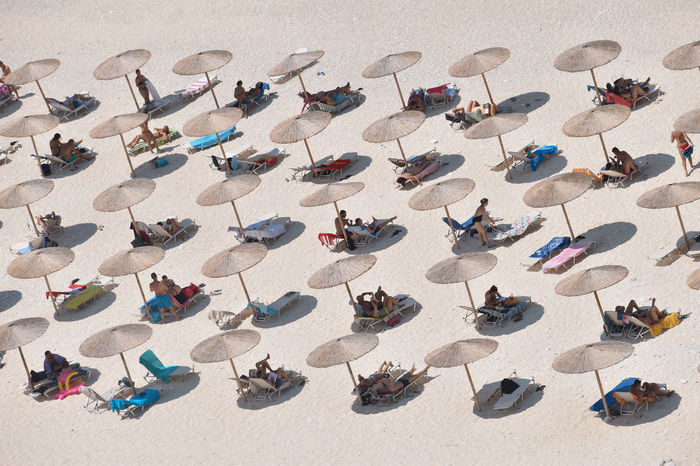 3rd Place Winner: Fotini Georgakopoulou
Taken In: Myrtos Beach, Kefalonia, Greece
Shot With: Nikon D3500 / 70-300mm lens
Story Behind the Photo: I think minimalism is all about clear frames, eye-catching compositions, nice palettes and the sense that what you see is a part of a world with as much information as you need. Nothing more or less. A world full of geometric sequences, symmetries, with or without people to delimit the frame. I selected this photo because it seemed to me like the perfect timing between my point of view, the sun and the shadow.
Read the full brief for The Minimalist and see all 10 Finalists
Head to The EyeEm Awards 2021 official website to see all of the finalists and find out more about this year's prizes and jury. Thank you to all those who submitted, and congratulations to our winners. Be sure to stay tuned on Instagram and LinkedIn to stay up to date with the latest news and updates for The EyeEm Awards 2022!
Thank you also to our amazing community of sponsors and partners, as well as our incredible jury members, who made this year's awards season possible. Covering all areas of the creative industry from photography to music licensing, we were empowered to give our amazing shortlisted photographers even more exposure and recognition.
The EyeEm Awards 2021 Premium Sponsor: MPB
The EyeEm Awards 2021 Exhibition Sponsor: WhiteWall
Category Sponsors:
MPB - The Environmentalist
Whitewall - The Architect
Red Bull Illume - The Great Outdoors
Award Sponsor: Fjorden - Best Mobile Photo Award
Partners:
Berlin Photo Week
Bar-Tur Photo Award
Basecamp
Google Images
The British Journal of Photographer
Something Outta' Nothing
GoSee