LGBTQ+ History Month: 12 Articles You Should Read Today
By Ellen Clipson - 3 min read
Read these 12 articles to see how photographers from around the world are using creative expression to challenge stereotypes and explore the positive visibility of the LGBTQ+ community.
LGBTQ+ History Month kicked-off this month in both the UK and Hungary and will continue to be celebrated across the globe throughout the rest of the year.
12 Photographers Using Creative Expression to Cultivate Change
We dig into our archives to bring you 10 must-reads that showcase the importance of photography for the push towards better visibility and representation.
1. Joseph Wolfgang Ohlert Explores the Wide Spectrum of Gender Identity
What makes a woman a woman, and a man a man? We spoke to photographer Joseph Wolfgang Ohlert about the questions he delves into in his book, Gender as a Spectrum.
2. From Marginalized to Mainstream: How Dee Williams Challenges the Status Quo of Representation
Although strides are being made in the realm of visibility, Dee Williams maintains there's still much to be done – above all when it comes to Black LGBTQ+ stories. In this guest post, the NYC-based photographer tells us how she channels her creativity to amplify marginalized voices and subvert conventional narratives.
3. How Anna Liminowicz Photographed One Couple's Fight Against Homophobia
With the ongoing questions of displacement and uncertainty, award-winning photographer Anna Liminowicz highlights how outstanding photography can tell modern love stories, with her portrait photography project 'Between the Blocks'.
4. Dina Oganova Intimately Captures the Hidden Lives of Georgia's LGBTQ+ Community
LadyBoy, 2013 – ongoing
In the midst of Georgian society's ingrained attitudes towards LGBTQ+ individuals, Dina Oganova documents the concealed lives of "others'' with a sensitive, deeply personal approach. Here, the photographer writes about her desire to break through the barriers of her subjects' social exclusion, building genuine relationships to create intimate portraiture – always, she says, taken with love.
5. Seoul of Berlin Tells Us How He Transitioned From Architecture to Male Portraits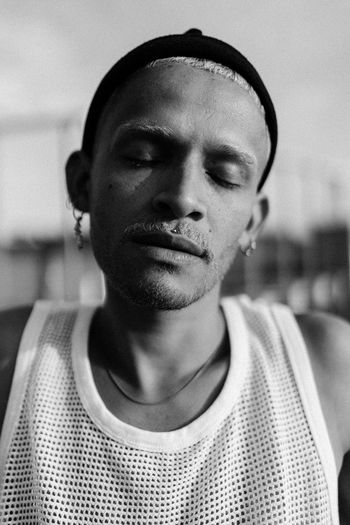 Berlin-based photographer best known as Seoul of Berlin tells us about the personal journey of moving from taking photos of natural landscapes and architecture, to shooting intimate male portraits.
6. Meet The Collective: Lashafox on Progressive Creativity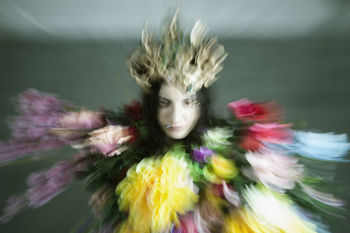 As part of 'The Collective,' Lashafox represents EyeEm's Premium photographers. Using exceptional creative initiative, his images challenge perspectives on identity, sexuality and beauty ideals.
7. Ethan James Green's 'Young New York' Captures Stories of Non-Conformists Breaking Stereotype
Marcs, 2015'
From ex-model to globally renowned fashion photographer, Ethan James Green has developed a unique ability to unravel the human stories of the diverse individuals in front of his camera lens. Green's 'Young New York', beautifully showcases the emerging generation of creative thinkers and artists moulding the streets and parks of New York City into their stage.
8. Meet The Texan Power Couple Moving LGBTQ+ Culture Forward through Creativity and Collaboration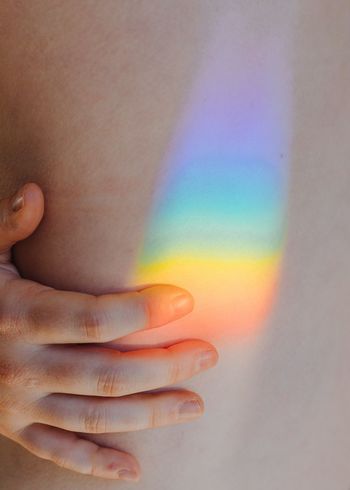 Pushing LGBTQ+ visibility and social issues to the forefront: Lauren Marek and Carra Sykes told us why purpose, courage and collaboration are at the core of creating meaningful work.
9. Albina Maks Visualizes Counter-Stereotypes Through Her Bold and Inclusive Imagery
Born into a post-Soviet state amid conservative social values, Albina Maks tried and failed to fit into prescribed pigeonholes from a young age – until she discovered the power of defining herself on her own terms.
10. Photographer Laurence Philomène Captures Non-Binary People as They Want to Be Seen
Gravitating towards particular themes as part of her self-discovery, French-Canadian photographer Laurence Philomene draws from her own experiences and reality when creating her imagery. By using color combinations and examining gender binaries, she creates fine art imagery that evokes feeling.
11. Lose the Labels: How Eylül Aslan Combats Pigeonholes Through Her Photography
Born and raised in Istanbul, Eylül Aslan discovered photography as a means of overcoming society's limitations to find and express her truest self. By embracing subjectivity and rejecting binary ways of thinking, she invites the viewer to apply their own meanings to her category-defying work.
12. Man Enough: Adlan Mansri Uses Photography as a Tool to Subvert Traditional Masculinity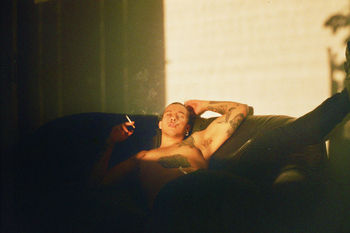 Through his 'Alternatives Masculinities' project, Adlan Mansri disrupts social expectations to make way for a nuanced, multifaceted picture of what it is to "be a man". In this personal essay, the Berlin-based photographer describes his own dealings with toxic masculinity, calling out the formative role photography has played in the path to self-awareness and development.