Meet The Collective: Lashafox on Progressive Creativity
By Ellen Clipson - 6 min read
As part of 'The Collective,' Lashafox represents EyeEm's Premium photographers. Using exceptional creative initiative, his images challenge perspectives on identity, sexuality and beauty ideals.
After speaking with Lasha about his projects since being nominated as an EyeEm Awards finalist, it is clear that he is not slowing down. Instead, Lasha continues to push creative boundaries and develop his photographic style. Here are his insights on using personal experience to refine creative processes and capture thought-provoking images.
'The Collective' Platform Highlights Outstanding Visual Stories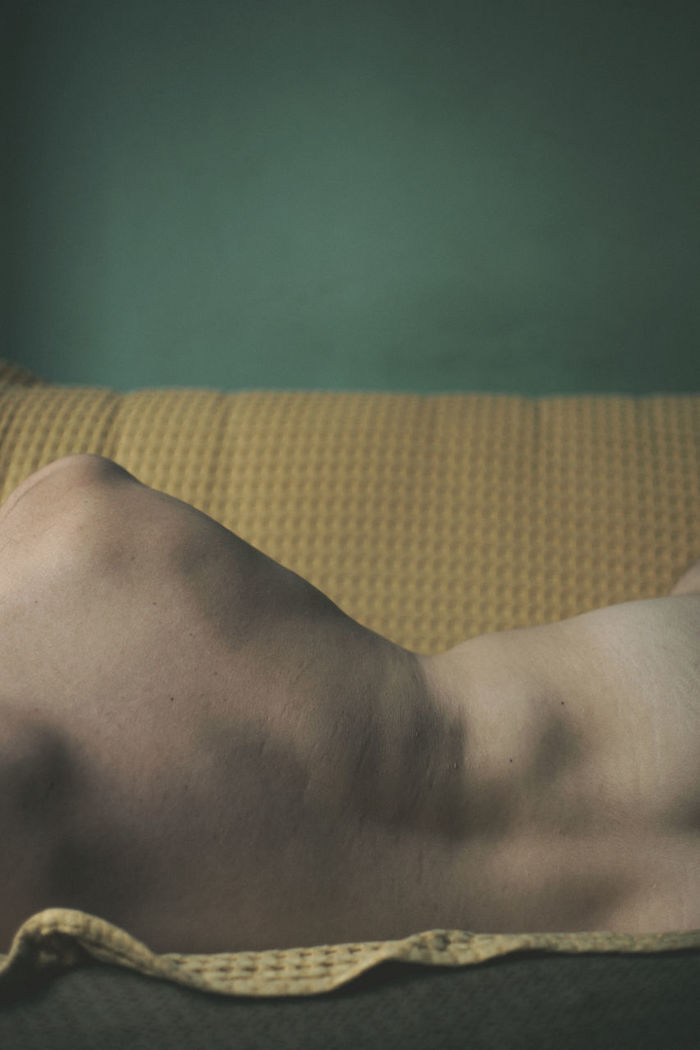 For some people, they find their style at the beginning of their photography career, but for me, it doesn't work that way. To be able to choose my style, I feel I need to know everything, or at least many things. I am learning from my own mistakes and my own experiences.
When I see the photographs I took a year ago compared to my work today, I see how I have grown. My hope is that it will always be like this, because I don't want to get stuck in one era, or one experience. I never want somebody like me to say that I have a particular style because I haven't tried anything else.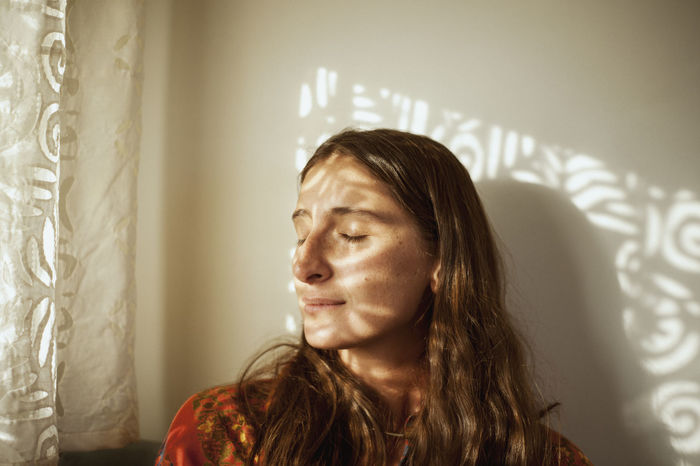 As I focus on building my first book, I am realizing that my opinion is not absolute truth. I understand that my work should be for others to enjoy and so I need other's opinions. From time to time I am really vulnerable, but at other times I feel really confident.
During my recent exhibition,Giorgi, I learned what is important, and what is not. Your photos may be good separately, but when they are together in a collection, ideas and emotions can be lost. With a book it's the same as well. That's why I am asking other people how they understand my work as they turn each page. Every photo should have its own interesting process.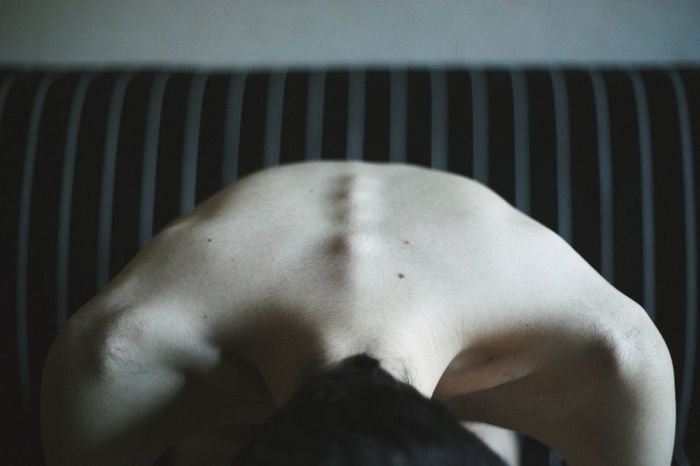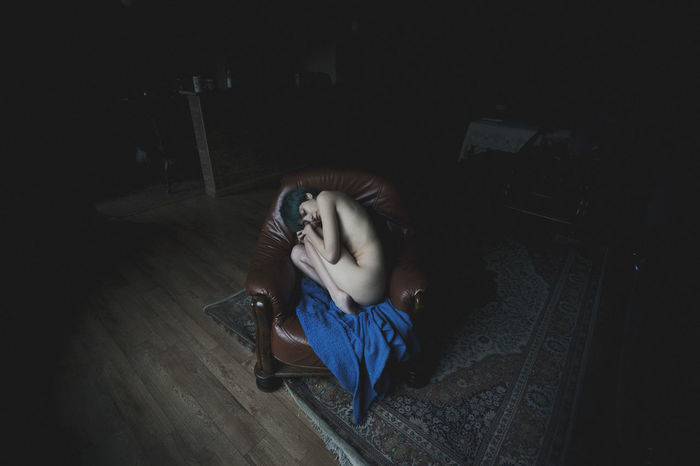 Every shoot is different, and from each one I learn something new. I just do what I can with what I have. I work with the lense I have, the camera I am using, and I must respond to the light or the locations that I am able to shoot. So in this sense, my style is based on what I have in the moment.
"Together, we become more courageous"
I need to visualize something to know if it's good or not. Almost every time I take photos, the last ones are best. As I shoot I open up just as my models do. Together, we become more courageous, I start to direct better and as I see each photo, I get more ideas. For the Don't Worry About Kids project, I found out throughout the process that I wanted to capture close up portraits alongside the wide-shot situational images. After doing the first close up, it came on my mind that it would look really good when in exhibition. As the project is about them, their faces are important in telling their stories.
My relationship with film and digital is complicated. Film is amazing in it's own way. It has texture, it has its own mood, but in various conditions, it can be useless. For my growth, digital helps me more. It provides a blank canvas as conditions are not dictating your photography. In this way, I think it is harder to achieve the same quality that film can by itself. Film doesn't give you the chance to do your own thing, instead it always leads you.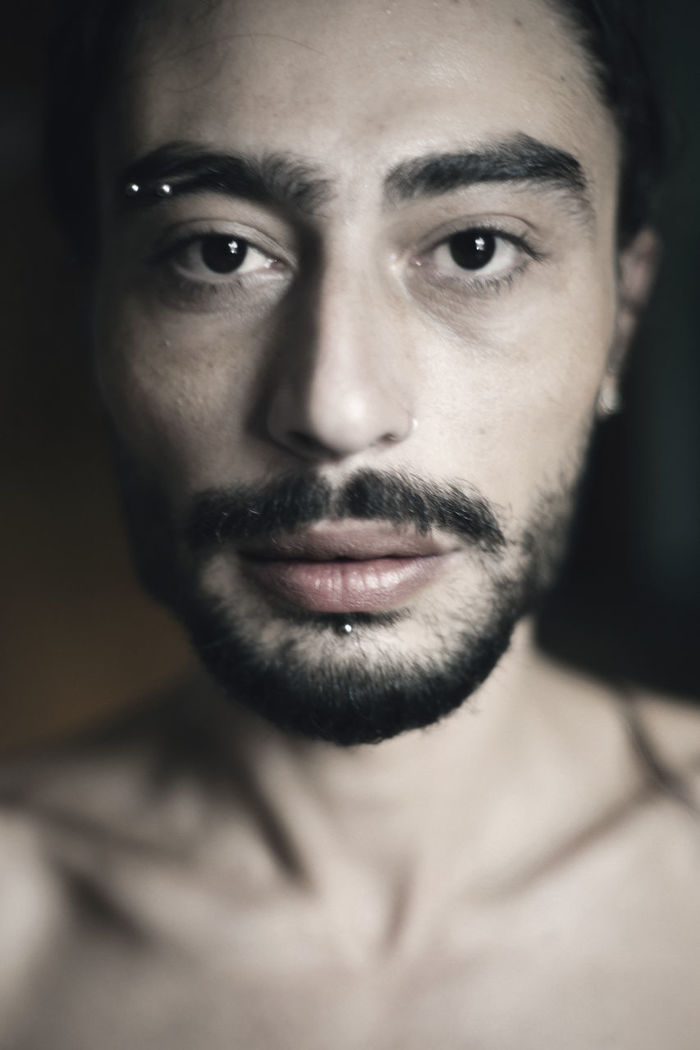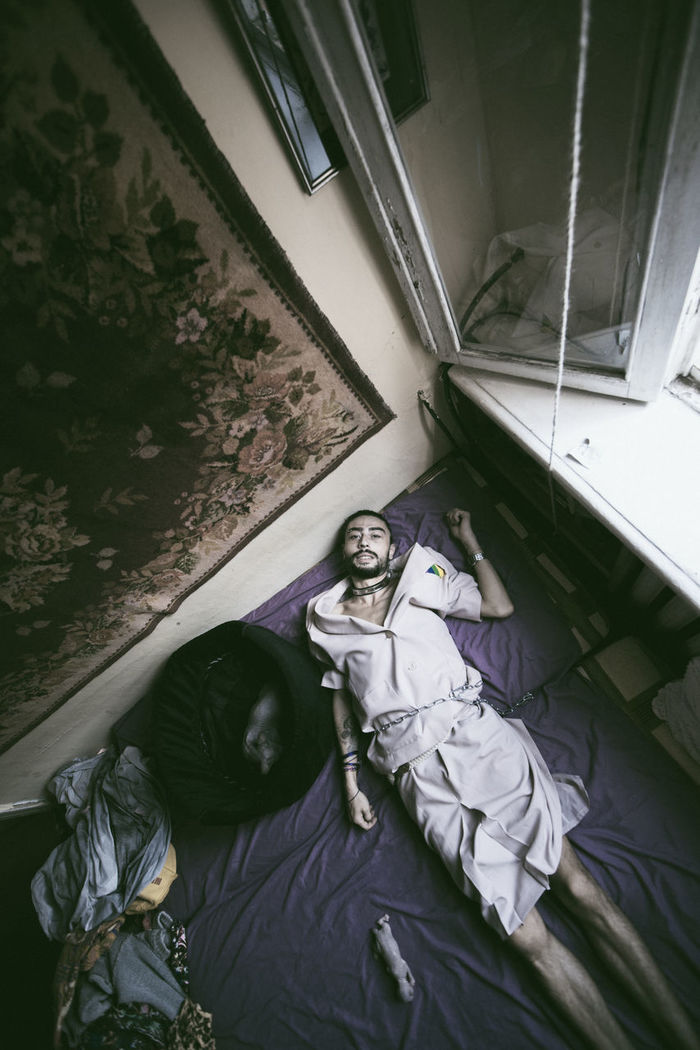 I think shooting in film has influenced the way I approach color. Film has this softness, it is grainy and it's never too harsh. My first step in post-processing, is to reduce saturation by about 25-40%. I love the green tone that comes from reducing Magenta. Even skin tones are a little more green than natural skin tones. It is so important to have your own colors as it allows people to notice when it's your work.
My education in architecture and design has helped with my creative growth. I learned composition, drawing, how to approach shapes, painting and mixing media. All of this knowledge is combined in everything I do now. I think very little about composition, instead, it is already in my mind. I find it interesting when the composition is not fluent, and so I deliberately try to ruin it, even when it's hard to move away from the 'perfect' composition.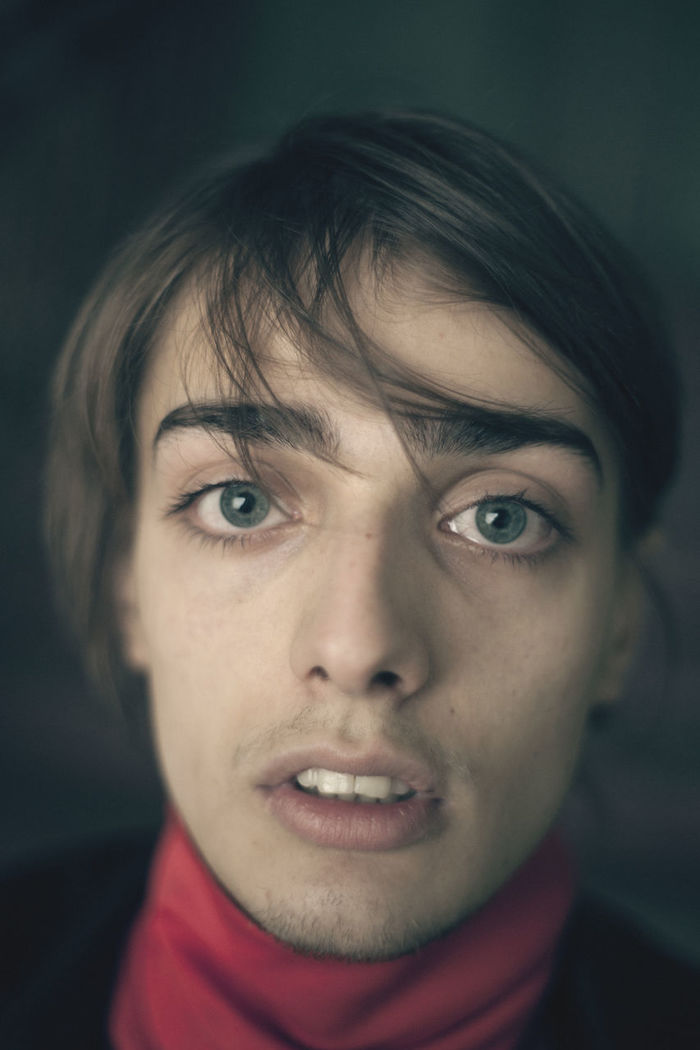 I try to capture people, not only their body parts. When I'm taking nudes, my focus is to capture their faces as well. This can be hard as nudity is often taboo, both in Georgia, and in mainstream society in general. My hope is to see this change and we see experience a sexual revolution, as the structure of the body, and the positions that a body can actually make are really interesting. When it's just the body, excluding a subjects face, it can bring another message to the people who see the image. It is implies that the subject is hiding their face.
"I push boundaries in myself first, so that I can push boundaries in others."
Ten years ago the 'beauty standard' was different, and in 20 years it will be different again. As an artist I must also change myself. I must first ruin these standards in my own mind to be able to deliver a new perspective of beauty. I push boundaries in myself first, so that I can push boundaries in others. For example, in the beginning of my photography, when I was taking nudes I always tried to hide sexual parts of the body because I felt they were not aesthetically pleasing. But, after realizing this was just one perspective, I started to deliberately capture these body parts. Through these conscious decisions, nudity became natural for me.
This being said, I no longer want to be known as only a nude photographer, a queer activist or photographer. I need to go beyond that and take myself out of this comfort zone. I have said this many times, but I was nothing when I born, then I became queer, and now I have become human. My next step is to become an artist and I cannot become this if I put myself in a labelled box. I am human and now that I have realized this I feel liberated. On the other hand, before all queer problems were my responsibility, now all human problems are mine.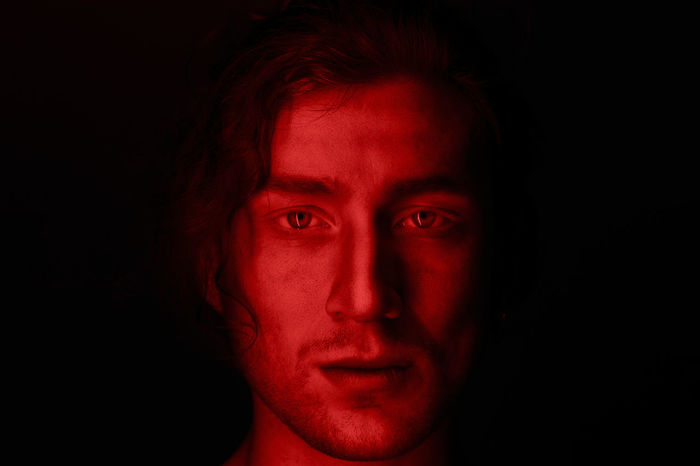 Lasha is part of 'The Collective' which showcases EyeEm's most exciting and upcoming talent. Get a glimpse of their outstanding work here. To see more of Lasha's work, visit his EyeEm Profile or Instagram.