These 4 Shots Won "What Photo Buyers Want" Missions – Here's Why
See who won our Interiors, Festivals, People and Athleisure Missions!
Did you enter one of the What Photo Buyers Want Missions recently? Well then, I will have looked at your photo. I clicked throughevery photo that was entered into these four Missions and had the tough job of picking a winner for each.
In case you missed it, What Photo Buyers Want Missions are all about uploading the kinds of things that people buying photos are looking for, covering topics that are in demand.You were given tips on how to shoot each one and now I'll talk you through why I picked each of the winners.Didn't get the chance to enter? All good! We're running similar Missions all the time – check them out in the app.
Let's talk through the 4 Missions and the winning photo for each.
Festivals
In Festival Season, we asked you to shoot from your point of view, play around with silhouettes and show scenes of everyday festival life. Pal captured this perfectly! This atmospheric, engaging shot really makes the viewer feel part of the scene – with key details that subtly explain the setting – a wristband, a stage, a crowd…
Interiors
Interior Style was about capturing simple, organized, well exposed indoor spaces with an authentic lived-in edge. Merethe's shot really hits the spot. Not only is it bright and clean, but the composition would work well with text overlayed on top. Plus, the personal items such as the book make the image feel more authentic.
Athleisure
Awaken your inner fashion photographer and get your portfolio fit for buyers! That was the challenge in Athleisure – and Carl has it mastered. He's captured the fusion of sport and fashion, and has done so from an interesting angle that shows the attitude of the subjects while keeping it simple. Plus, it's free of logos, which makes the photo a lot more likely to sell!
People!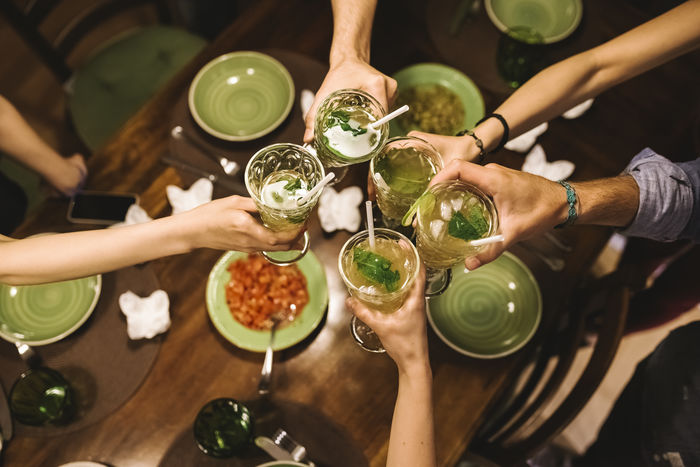 In People Together, the challenge was to capture moments of authenticity with friends and family – and to get the permission of every identifiable person by getting them to sign a model releases. (Learn more about releases here.) I love how Simon has chosen to do so from above!
We ran these Missions for photographers selling their photos on EyeEm Market. Not one of them? Everyone's invited! Sign up today and start making your work available for brands to license.
Header photo by @pilotsimon.