Mayo Clinic's Creative Director Shares 7 Tips For Connecting With A Global Audience
By Ellen Clipson - 7 min read
Today we share insights from Mayo Clinic's Senior Creative Director Jill Arentson. Learn how to avoid stereotyping and rethink their visual marketing strategy on a global scale.
It's not just COVID-19 that has been impacting companies on global scale. 2020 provides an opportunity for brands to consider how they present their brand values today will impact their success in the future.
Why Making The Right Images Can Attract A Global Audience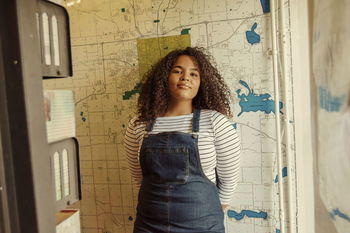 We spoke to Jill Arentson, Senior Creative Director at Mayo Clinic, one of the largest non-profit organizations operating in the medical space. Jill has over 20 years of experience directing brand visuals and creative strategy for Mayo Clinic and has carried the brand's core values, such as 'compassion' and 'respect,' through industry-wide changes and major developments in healthcare.
For many brands, diversity has always been a priority when it comes to making effective image choices and visual depictions of marketing messages. "We've seen the need to increase our diversity even further" says Jill. "We have always aimed for providing diverse representation in our visuals, but it's been brought to the front and centre more than ever." Of course, the major question on the lips of marketeers remains - how do we translate the call for better, more honest, representation into visual assets and major campaigns in 2020?
Learn more about adapting your marketing campaigns to the pandemic with our free marketing guide: Visual Trends For The New Normal.
How to Avoid Stereotypes And Connect With A Global Audience
#1: Listen To Your Audience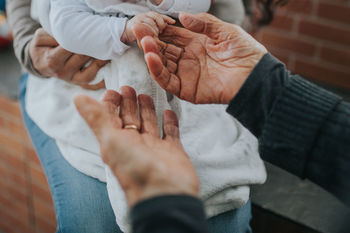 For Jill and her creative team being relevant "takes a lot of listening and then translating what we've heard into visuals." She goes on to say that the biggest change in the team's strategy has been listening more frequently. "Instead of a quarterly or annual basis, we do so on a daily or even hourly basis" explains Jill. This is a clear next step for any brands who may be questioning their current strategy or individual marketing assets.
Take time to listen to your global audience and then adapt your visual accordingly. It doesn't have to mean a full overturn of all of your branding or products. For example, Mayo Clinic found that their core brand values align very closely with what's happening in the news. Therefore, Jill explains, "we're not having to verge or go away from anything we stand for. It's more about visually emphasising our brand's message or presenting it in different ways."
#2 Create A Brand Image Checklist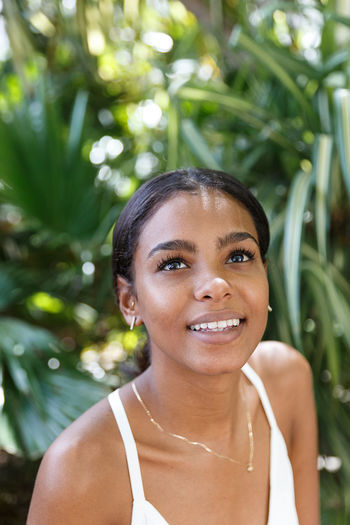 Beyond the medical technicalities of their images, Mayo Clinic have also made strategic decisions to adapt their brand visuals through an international lens in 2020. "As a brand, we don't want to increase stereotypes, in fact, we want to make sure that we're showing the reality of our international user base whether they be based in Arizona, Minnesota, India, Saudi Arabia, Spain, or Beijing" says Jill.
Nine months ago the creative team at Mayo Clinic put a checklist together as to what makes a photograph for our brand. "To be honest, besides the technicalities of health related topics, not much of that has changed " Jill says. "How we choose photographs and our brand attributes tie in very closely to the narratives shaping society right now including both COVID-19 and Black Lives Matter."
For brands looking to use images to reflect a more international approach it's critical to outline the message in which you want your visual marketing to project. By establishing that image checklist, with certain stereotypes to avoid, you'll ensure your images are more likely to attract a global audience whether it be one single social media push or a full campaign.
#3 Authenticity Is Key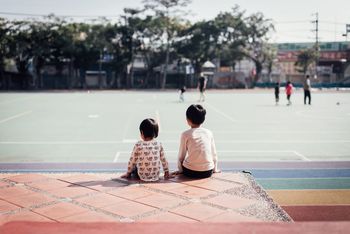 2020 has been a year characterised by uncertainty not only for brands but their customers world-wide. Providing a clear and informative message for their global user base. The best way of achieving this is to ensure your brand images authentically depict the realities of your global audience.
"Reflecting on what we're doing as a brand, we've seen that pictures continue to set the tone for our content and our brand. I think, ensuring that we're true to our values and continuing to highlight the positive outcomes is so important." By avoiding overly 'stocky' images which show a 'picture perfect' lifestyle you will not connect with your audience on a deeper level, drive engagement, and develop long lasting brand awareness.
#4 Diversity Is Found In The Details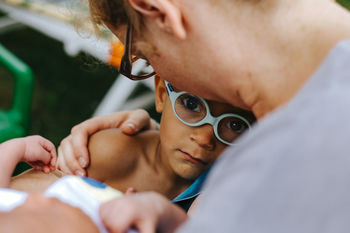 "There are a lot of smaller elements that will make a photo and tell the right story" says Jill. If you hope to resonate with a global audience, brands must "look beyond the surface of the cultural norms that you would probably never notice in a photo."
When it comes to certain geo-locations avoid the typical images of landmarks and opt for the more unique elements. For example, street signs or types of roads. Jill goes on to explain, "backyards are such a big influence or tell a story about where you are. There's a difference between picking lemons off the tree, to picking tomatoes, or radishes, or apples from a tree. It's these details that speaks of a certain location without being stereotypical."
This attention to detail is best achieved through custom photo shoot. With a clear brief and an expert creative team you'll be able to capture visuals that avoid stereotypes and create the right tone, feel and narrative of your next marketing campaign. Here at EyeEm our team have worked safely all year round on our custom photo and video productions, find out more from our Head of Productions Grace on ensuring your next production runs smoothly.
If you're unable to capture these details then it's important to be vague. Avoid overly stocky images by taking a more abstract approach. By using images that take the people out of your COVID-19 messaging or focusing on the colors in our summer image collection you're able to adapt your marketing assets quickly to your audience's needs without damaging your core brand message.
#5 Rely on Insights To Spot Stereotypes
Despite all efforts, it's important that your creative team utilizes user insights to ensure your visuals better depict realistic home life or user experience. Jill and the Mayo Clinic team rely heavily on their international department to ensure "they're hitting the mark and there aren't any red flags in their visuals."
If you're a brand looking to take your visuals to a new audience it's critical to understand what will speak to that audience most. If you're unable to tap into internal user insights to improve your images choices and utilizing your budget then rely on free resources such as our recent article on Health and Fitness Trends our free guides 'Visual Trends of The New Normal' and 'How To Elevate Your Brand Using Stock'.
#6 Hire Local Photographers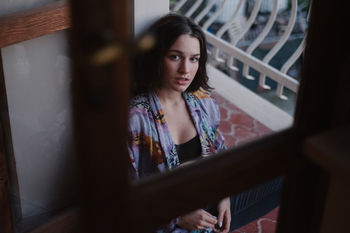 When it comes to relying on experts, the best way to ensure your visuals have that authentic and honest look is to have locals shoot content for you. Our global network of professional photographers, The Collective, represent photographers all over the globe who are living and working in the areas you want to visualize. "We're also sending local photographers who know those areas to capture images for us," says Jill.
With more people working from home or independent studios, it's the ideal time to tap into the pool of international talent and have them shoot real-life content within their own homes.
#7 Work With Curators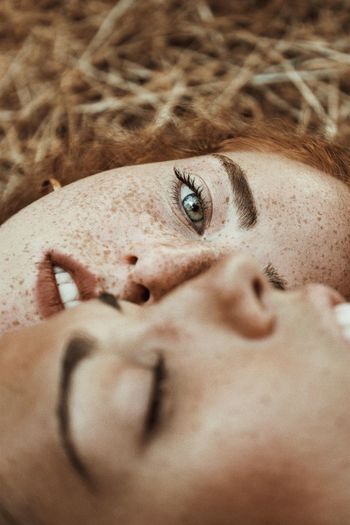 Developing a clear visual framework, sourcing authentic visuals, and reaching out to photographers half-way around the globe can become a pretty resource heavy task. When possible, outsource this to a team of visual experts like our team of curators here at EyeEm.
"When collaborating curation teams it's critical to ensure you know what you don't want. The most critical step is providing a good brief and making it clear what we're looking for and what we're not looking for" explains Jill. Our curators collaborate with the brand to understand the visual aesthetics as well as core brand values or messaging of the brand before they hand-select image collections to fulfill their creative needs - whether it be assets for a social media campaign or a full scale re-brand.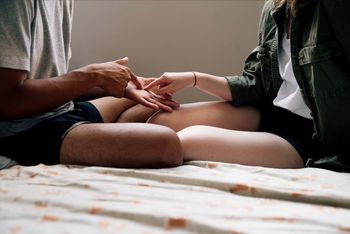 Looking for images that reflect post-COVID-19 lifestyle trends? Take a look at our image collection or download our free Visual Marketing Guide to find out more about how to market for the 'new normal'.
Find out more about Mayo Clinic and discover their visual aesthetics to learn more about attracting a global audience.