Alternatives to Stock Photos
Swap your stock photos for more personal pictures, crowdsourced from a community of photographers.
Let's face it: While stock photos can be a quick and useful way of illustrating a given project, they also have certain limitations.
Too often, stock photos are dominated by tired clichés like smiling families and bland office settings, designed to make these pictures work in as many contexts as possible. This means traditional stock photos aren't really tailored to your own product or message. And even if you find a great picture, your competitors could very well license the exact same photos for their own project.
We believe that the system underlying stock photography businesses is fundamentally broken: Agencies effectively produce photos in a vacuum. Since they're aiming for photos with maximum utility, there's no need for them to truly understand the needs of their customers. This business model results in photos that are devoid of personality and individuality. Here at EyeEm, we're tackling all of those problems: With modern and engaging photography, personalized image search, and by connecting photographers with brands.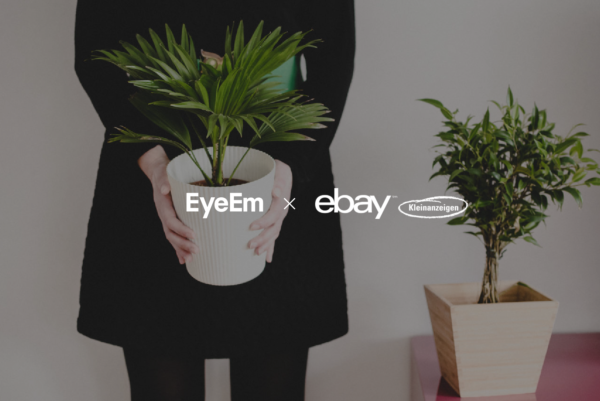 We call this approach "crowdsourcing", and it makes sense in a lot of ways: The world is full of great photographers who haven't yet had their work discovered and who are trying to make money with their images. By signing up to EyeEm, we're giving them the chance to upload and sell their work – and since they're doing so from everywhere in the world, the breadth of subjects and styles has long surpassed those offered by traditional agencies.
More than 22 million photographers make up the EyeEm community, and they're able to custom-shoot exactly the kinds of images you are looking for. On the EyeEm app, we regularly feature so-called Missions, photo competitions during which the community uploads pictures around a certain theme.
How we engaged our community in a Mission with Land Rover
Just last month, we launched two Missions with our partner Land Rover. The first, inspired by Land Rover's Evoque model, was called "Adapted to the City": With a video, we asked community members to visualize Land Rover's claim "The best things in life are born in the wild and adapted to the city":
In the second Mission, "The City Light", channeled the vibe of the Evoque Convertible model: Community members were asked to showcase the way light changes the atmosphere of an urban environment.
Across the two Missions, EyeEm community members uploaded over 140.000 submissions, all of which we showcased on the EyeEm Blog and across the community. These photos give a new spin to the concept of mobility, placing Land Rover's brand into an unforced, contemporary photographic context.
Winner of the first Mission: By Traci Purvee
The winning photo of the second Mission: By Mark B.
How we sourced photos for eBay Kleinanzeigen
In Germany, eBay runs a classifieds page called eBay Kleinanzeigen. They got in touch with EyeEm to source photos showing used objects that deserved a second life. With our Mission "Lieblingsteil" (German for "favorite object"), we sourced over 33.000 photos showing the beauty of second-hand objects. eBay licensed 25 of these photos to use across their social media channels.
Interested in partnering with EyeEm on a Mission?
Missions are a great way to move beyond the limitations of stock photography and gather photos that speak your brand language. Join some of the world's biggest media outlets and best-known brands and be at the center of the conversation. Find out more.
Header image by: Traci Purvee.