Photos to Challenge Photography
Unseen Amsterdam is turning itself into a platform for contemporary photography. In doing so, it moves photos off the exhibition walls.
The ambition of Unseen Amsterdam's organizers is clear as soon as you arrive at its venue: Occupying a former factory ground, this fair is spread out across a collection of booths and buildings, each devoted to photography and news ways of interacting with it. Unseen, known for its yearly photo fair, is turning into a platform for photography. The Amsterdam event gives a good first impression of what's in store.
An Event That Begins Before the Event
One month before opening its doors, Unseen released their yearly magazine. It's a primer for the fair, giving the visitor the chance to read up on the artists on display and the thinking behind their artwork. But the magazine also serves to begin the event before the event: Giving the reader a glimpse into what kind of photography they can expect to see, and posing questions that would be picked back up at the fair. How to portray political issues in a new light? How can photography communicate belonging in a globalized world?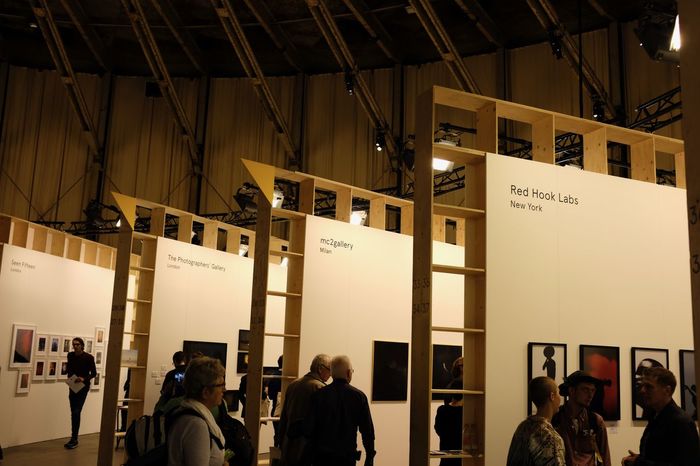 As artistic director Emilia van Lynden explained to us in an interview, Unseen focuses on fine art photography and cooperates with galleries across the world to showcase their favorite emerging photographers. The Unseen Magazine supplies the information to arrive prepared—or to get a glimpse of the event for people who can't make it. "It would be a pity to restrict ourselves to showing all these fantastic artists only during the four days of the event," Emilia remarked.
Raw Aesthetics, Off the Wall
The centerpiece of the event was its exhibition, staged in the rotunda of an old gas factory. The selection on display mirrored some of our own observations that photographers are embracing realism, raw aesthetics, and—as if to underline Unseen's mission—new display forms.
The exhibitions showed that fine art photography doesn't need to be clean and distanced: Sofia Ayarzagoitia's grainy digital shots use the camera's flash and high sensitivity to create feverish, visions of everyday life. The artist Maise Cousins explores the messy aesthetics of broken flowers and fresh fruit—her giant picture of a half-eaten cherry exemplified how realism seeps into the art world.
finger, from the series grass, peonie, bum, 2015 -® Maisie Cousins/TJ Boulting
The same is true for subject matter: Some photos on display showed truly unremarkable things, pictured in ways that made them stand out. In his series Consinances, Adrien Boyer's pictures show concrete walls, ventilation shafts, and door frames. Ton Zwerver's photos feature simple rooms and the people in them, but arranged in a way to challenge your perspective. A standout feature was Rinko Kawauchi's series Halo, which captures the ocean and migrating birds in hallucinatory ways. Simple subjects dominated many works, but it was the interpretation thereof which challenged visitors see them, and their own surroundings, in a new way.
Untitled, from the series Consonances, 2017 -® Adrien Boyer/Clémentine de le Féronnière.
Orange, from the series Escape, 2017 -® Alice Quaresma/NEWWER
Meanwhile, other artists experimented with the third dimension: Sylvie Bonnot's photos had been arranged on wall-mounted spheres, turning prints into three-dimensional installations. Alice Quaresma had taken shots of various tourist destinations, which she painted on with transparent neon paint. These pictures—if figuratively—jumped off the wall, while remaining firmly rooted in photography.
Pain de Sucre, 2017 -® Sylvie Bonnot/The Merchant House
Reaching Beyond the Exhibition Hall
The quest to reach beyond a wall-mounted exhibition underlies the event itself: A ticket didn't just buy you entry into an exhibition but also access to a series of talks by influential photographers, an interactive space with auctions, a live radio show, and short film showings. In an absurdist departure from regular fairs, Unseen also featured the so called "Photo Pleasure Palace". Curated by Thomas Mailaender and Erik Kessels, it invited attendees to get temporary photo tattoos, jump into a giant picture of Donald Trump, or smash a temporary exhibition by throwing rocks at it. It was designed to "set your mind on fire" after a day of looking at photos, and having just browsed carefully framed photographs, it was truly absurd to see others break under a hail of rocks.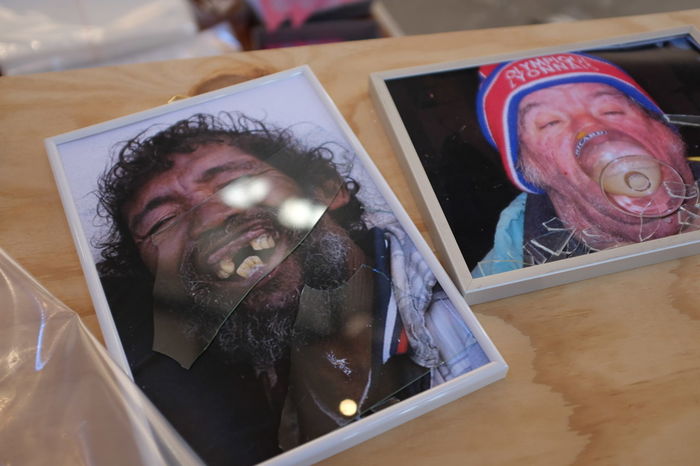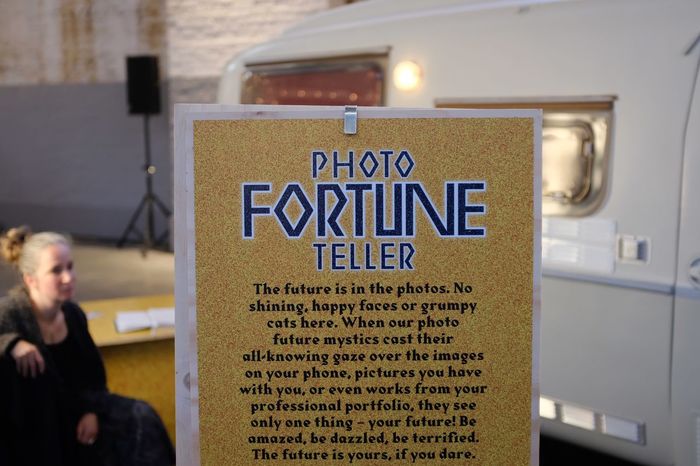 Decoding Picures
Thanks to digitization and social media, photography is now all around us. That has made it all the more important to learn to understand both their meaning and the power they hold. Unseen, through its event and ever-expanding scope, reminded us how captivating a photograph can be and which stories can be told in a single frame. But it also showed that getting together to see photos, talk about them, or even interact with them in absurdist ways is a great way to take a step back. It lets us divorce the optics from the meaning, admire photos not just for something pretty on the wall but for what they stir up inside of us.
Header image: finger, from the series grass, peonie, bum, 2015 -® Maisie Cousins/TJ Boulting.