こんにちは Daikanyama! A Recap from the EyeEm Tokyo Meetup 2
A group of 25 EyeEm photographers met in Tokyo's Daikanyama district to take photos together, joined by Flo-san, Gen-san and Severin-san from EyeEm HQ in Berlin.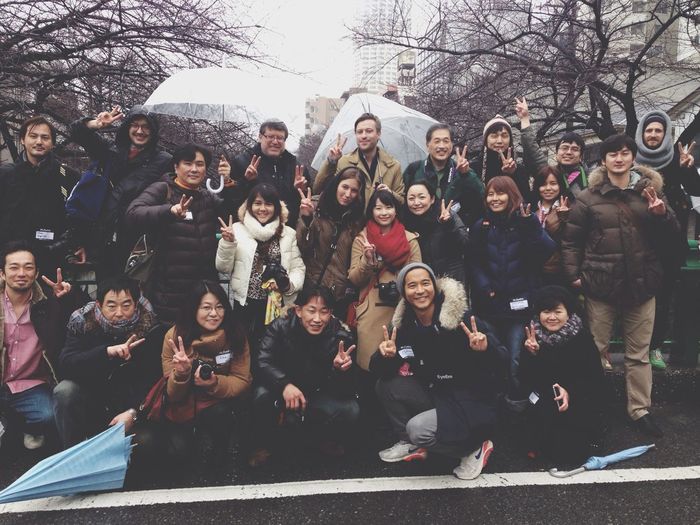 EyeEm Tokyo Meetup 2 by Gen Sadakane on EyeEm
On March 2, 2014, a group of 25 EyeEm photographers met in Tokyo's Daikanyama district to take photos together. Joined by Flo-san, Gen-san and Severin-san from EyeEm HQ in Berlin, we explored the rainy streets of Tokyo before we all came together again for a hot drink and a cool chat at Malmö Café.
Here's a recap by Severin:
Tokyo, March 2, 1:50PM – I'm rushing out of Nakameguro station in central Tokyo. It's a Sunday, cloudy and overcast, slightly raining, everyone around me is equipped with the secret hallmark of Tokyo: transparent umbrellas. Just 2 days ago, on my very first day in Tokyo, the sun was shining and I was running around in my t-shirt. Now, with this weather, I'm thinking that the conditions aren't perfect for a photo walk.
1:55PM: Equipped with my heavy bag full of EyeEm stickers and t-shirts, I arrive at the Impossible Project Space Tokyo. Our friend Jun, who's running the local Impossible store, was kind enough to provide his beautiful space as a meeting point for all of us. As I entered, about 10-15 smiling faces were already looking at me. "Are you here for the EyeEm Meetup" I asked? Everyone nodded.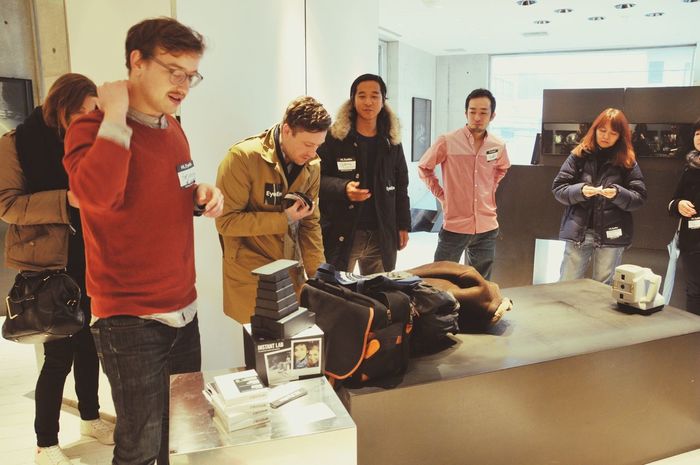 EyeEm Tokyo Meetup 2 by Masakazu Ejiri on EyeEm
2:05PM: Flo-san and Gen-san arrived, accompanied by more people who came for the meetup. こんにちは!By now we're already close to 25 people, all equipped with EyeEm stickers and name tags with our names and @usernames. There's a few "ahh" and "ohhh" experiences, when suddenly you realize that the person standing in front of you is someone you have followed for years and whose photographs you admire.
It was also great to see some familiar faces, such as ARCH who was already part of the first EyeEm Tokyo Meetup in 2011, and Yuki, who visited us in Berlin last year.
2:15PM: Off we go! Equipped with our phones and umbrellas we face the cold, rainy truth and dive straight into the empty streets of Daikanyama. It's a rather quiet area, with small shops on small corner streets, and the famous canal that's completely covered in cherry blossoms in April.
In these weather conditions, it certainly wasn't an easy task to take some good shots. But does that really stop us?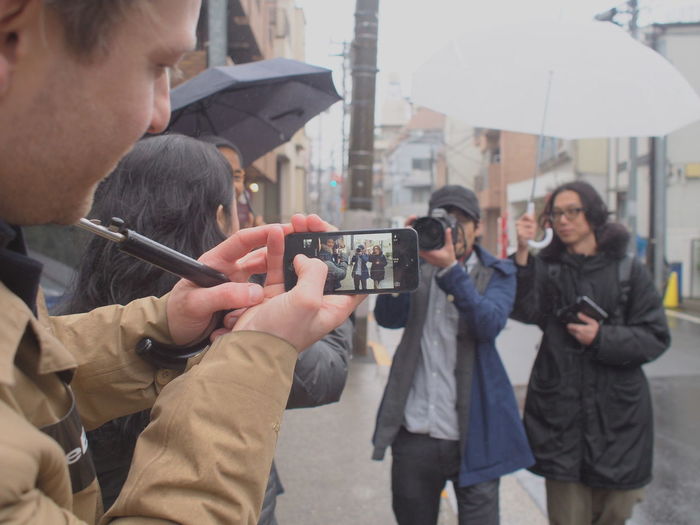 撮る人を撮る人を撮る EyeEm Tokyo Meetup 2byNaruki KoizumionEyeEm
Of course not! Slowly but surely we made our way through the tiny streets, photographing whatever caught our attention. The one thing that always surprises me about these photo walks is how different the perspectives of everyone are. We all see the same things, yet some take absolutely incredible shots of them while others are rather dull. It really doesn't matter where you are or what you do; if you have a good eye, you can transform almost any situation into a fantastic photograph.
2:45PM: Group photo time. As we arrived at a beautiful small bridge over the canal, we knew it was time for the obligatory group photo. It took a while until everybody was in place, but once we were, it was lots of fun. Of course everyone did the obligatory "Victoryyyyy" sign – it's just what you do.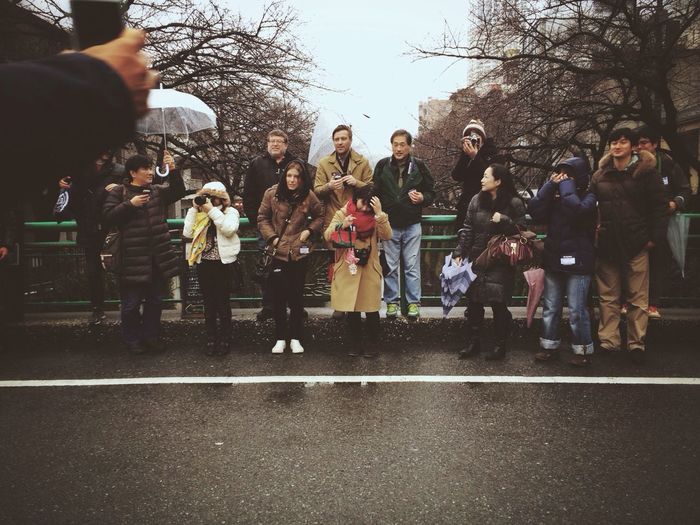 EyeEm Tokyo Meetup 2 Arigato everyone for the great fun 🙂 by Yuki on EyeEm
3:00PM: After around 45 minutes of walking, shooting, running, laughing, getting cold, getting wet, trying different techniques of how to hold an umbrella and take photos at the same time, we arrived at the cozy little Malmö café.
There, over a cup of hot chocolate, we discussed all things photography and were amazed by all the equipment that was in place. So far I can recall: an Impossible Instant Lab, Fuji X-Pro 1, Olympus OM-D equipped with a lens of 0.9 focal length (boom!), a Fuji X-20, a Canon 5D, several smaller digital and analog cameras and a Panasonic Lumix GX7.
This one really amazed me: @hash_foo, it's owner, brought a ton of old analog lenses with him that he just fit onto the camera using several adapters. He had everything from super macro lenses to tele objectives. Amazingly, as soon as he took a photo his iPhone synched it automatically and he was ready to upload the photo to EyeEm. Is this the future?
3:30PM: Lots of chit chat going on, all the while people are uploading our photos to the album EyeEm Tokyo Meetup 2. Here's how the mood was:
5:00PM: After almost 3 hours, it was time for us to leave. The best photos of the day were already awarded with EyeEm t-shirts, the 300 EyeEm stickers we brought from Berlin were either on the streets or in the pockets of someone, and we left Malmö café with many great new friends.
Thank you so much @jasminism95, @arch, @hash_foo, @hiro_12foto, @dark_road, @felicitygem, @yuki, @nakaiakio, @CakeTanaka, @narukikoizumi, @peterjacobs1, @lhuga, @u4619765, @ezilla, @chulsukim, @katrinte, @junic, @climbingjumpy, @annalu and @kazyonezu for joining us!
It was great fun and we felt very welcome and inspired. See you at the next EyeEm Tokyo Meetup!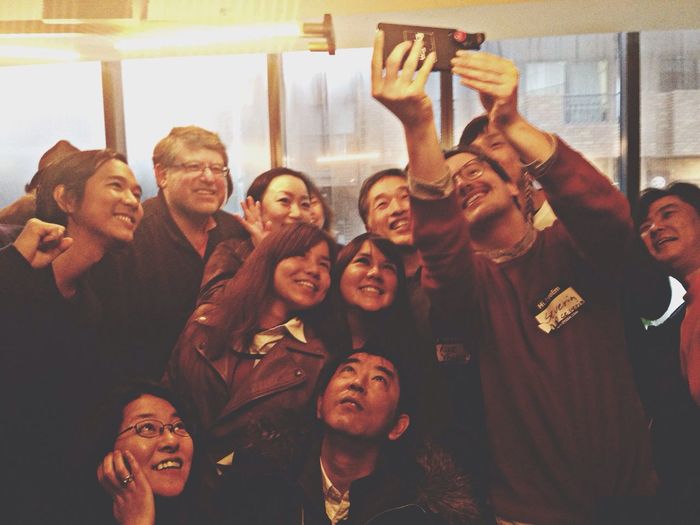 selfie EyeEm Tokyo Meetup 2byFlo MeissneronEyeEm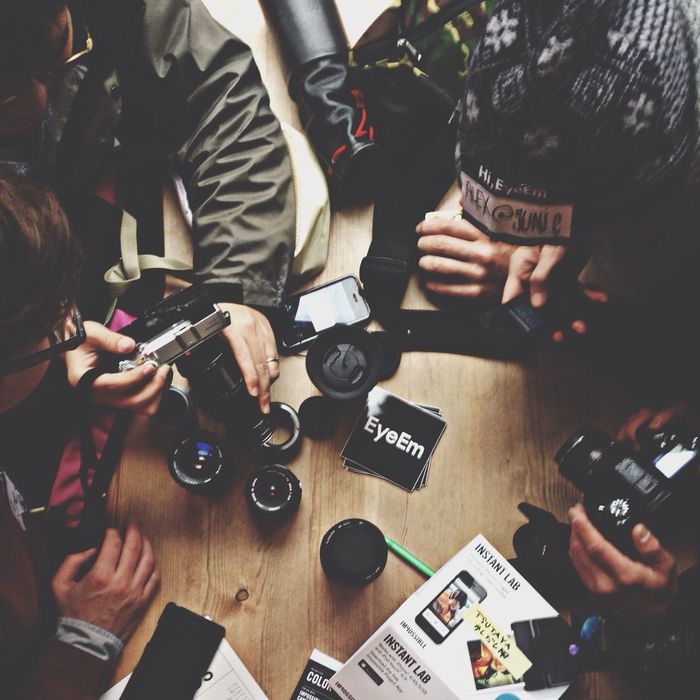 EyeEm Tokyo Meetup 2 by Flo Meissner on EyeEm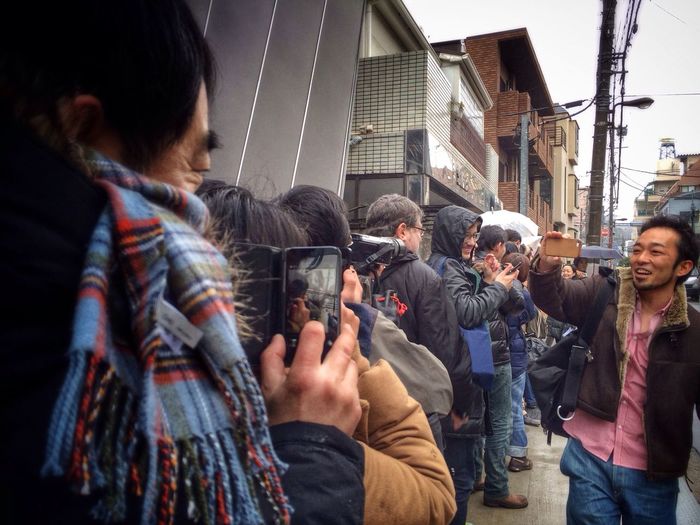 EyeEm Tokyo Meetup 2 by Yuki on EyeEm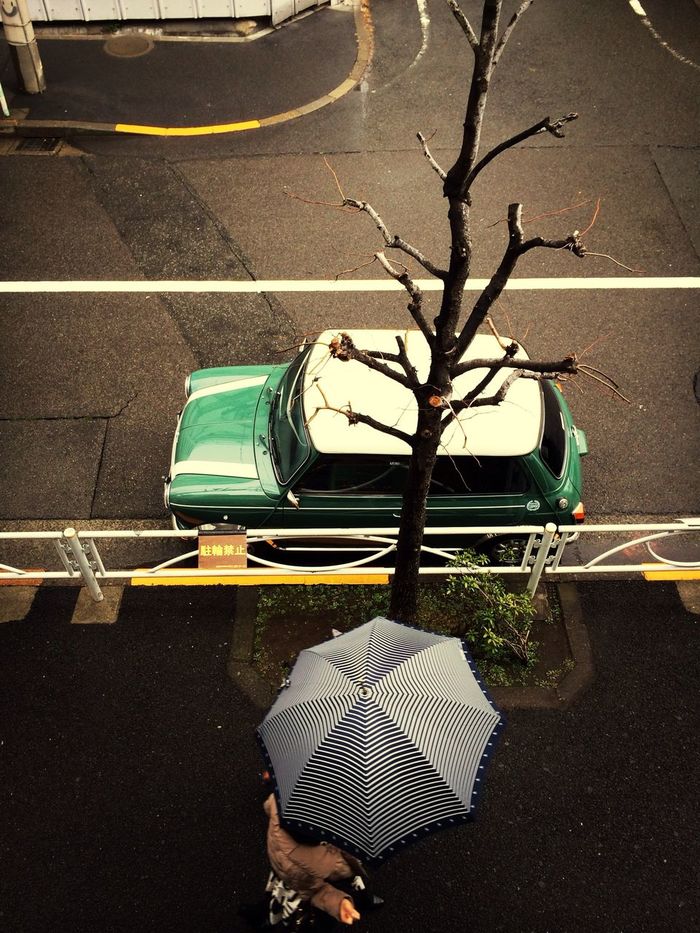 Tokyo EyeEm Tokyo Meetup 2 by ARCH on EyeEm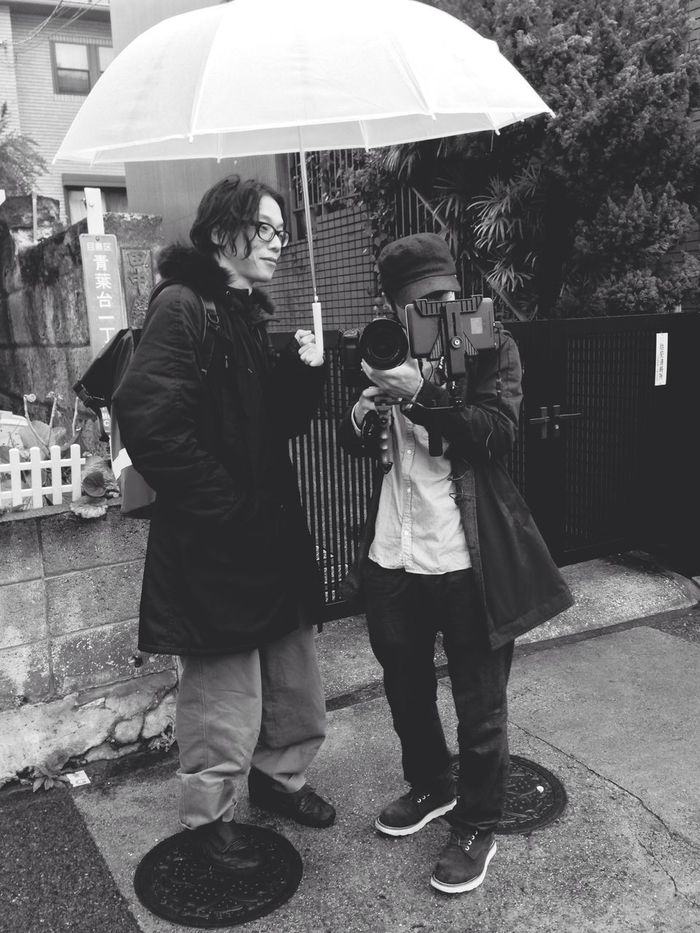 EyeEm Tokyo Meetup 2 by Peter Jacobs on EyeEm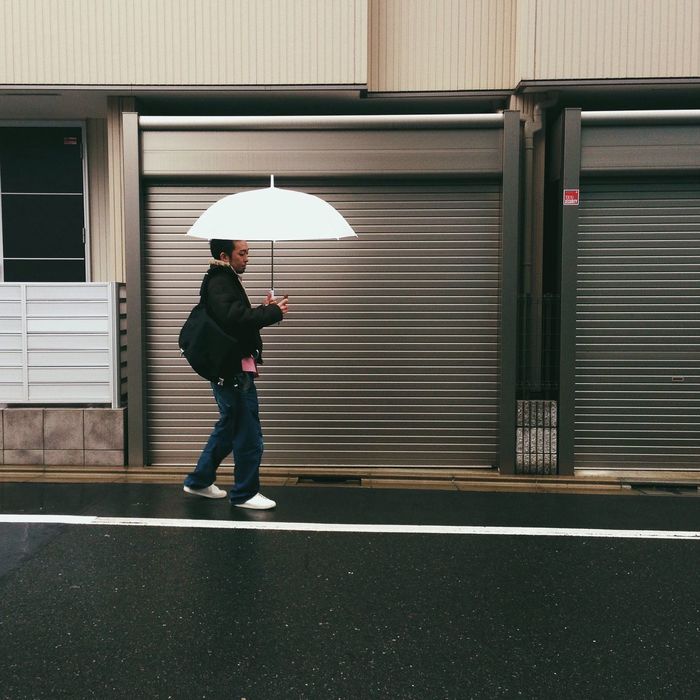 EyeEm Tokyo Meetup 2 by Junic on EyeEm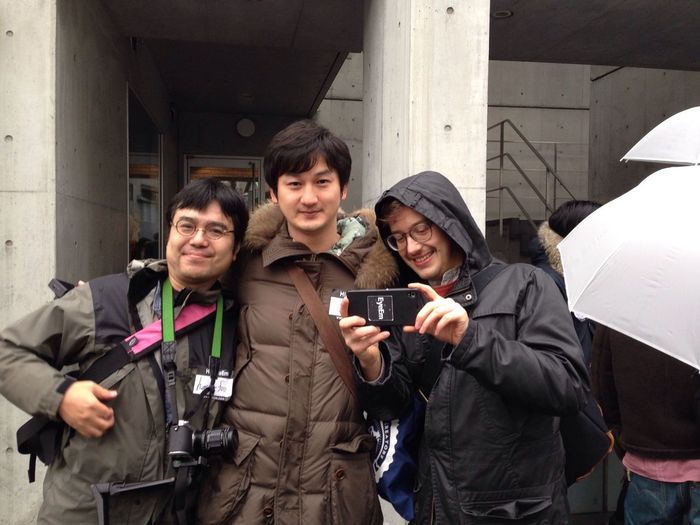 EyeEm Tokyo Meetup 2 by rys on EyeEm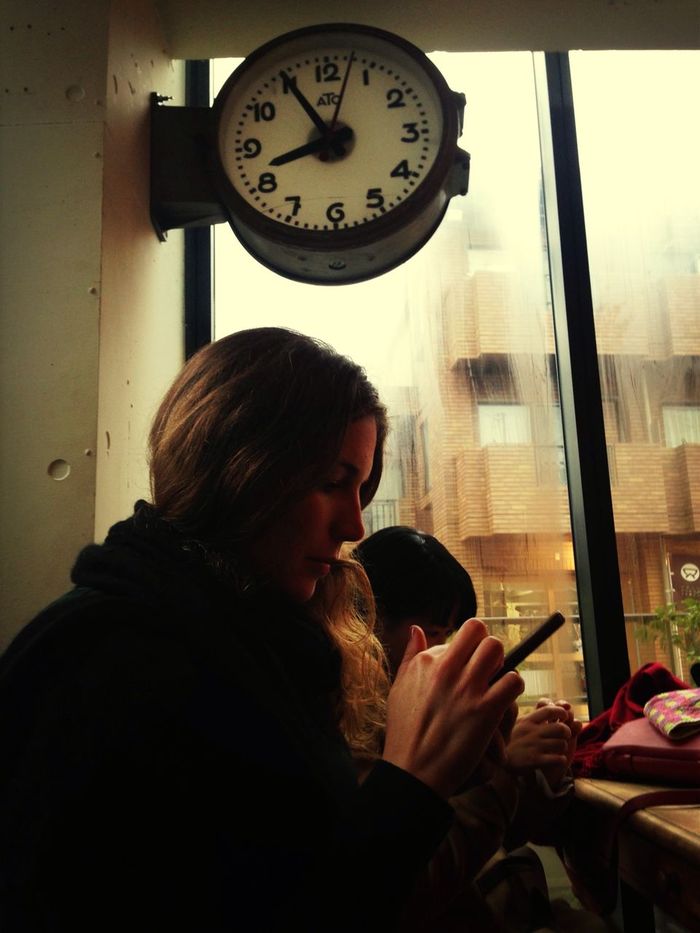 EyeEm Tokyo Meetup 2 cafe time portrait OneDay. by Akio Nakai on EyeEm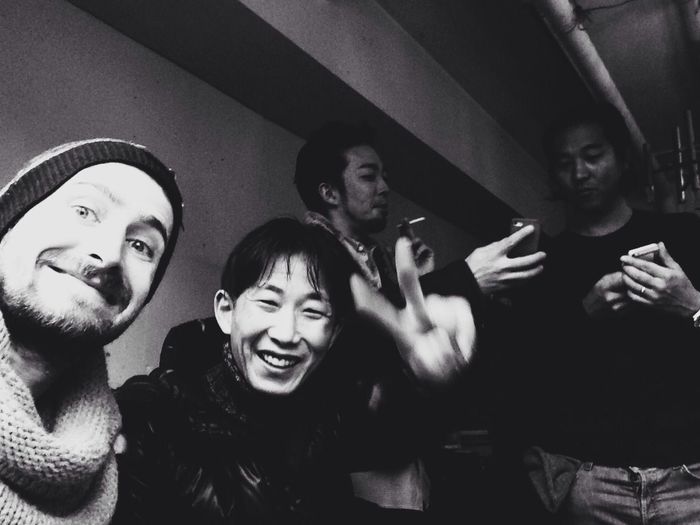 EyeEm Tokyo Meetup 2 by Junic on EyeEm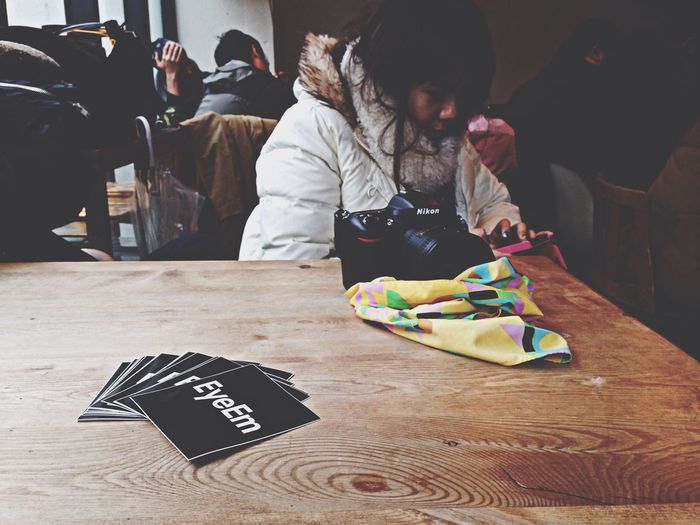 EyeEm Tokyo Meetup 2 by KtE on EyeEm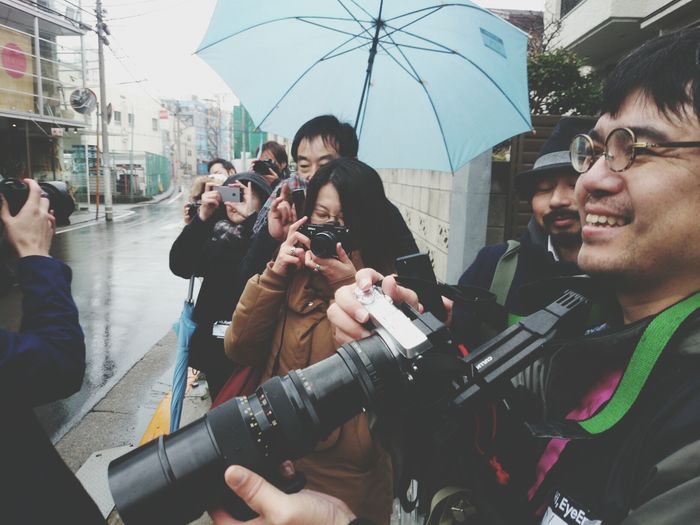 EyeEm Tokyo Meetup 2 by Severin on EyeEm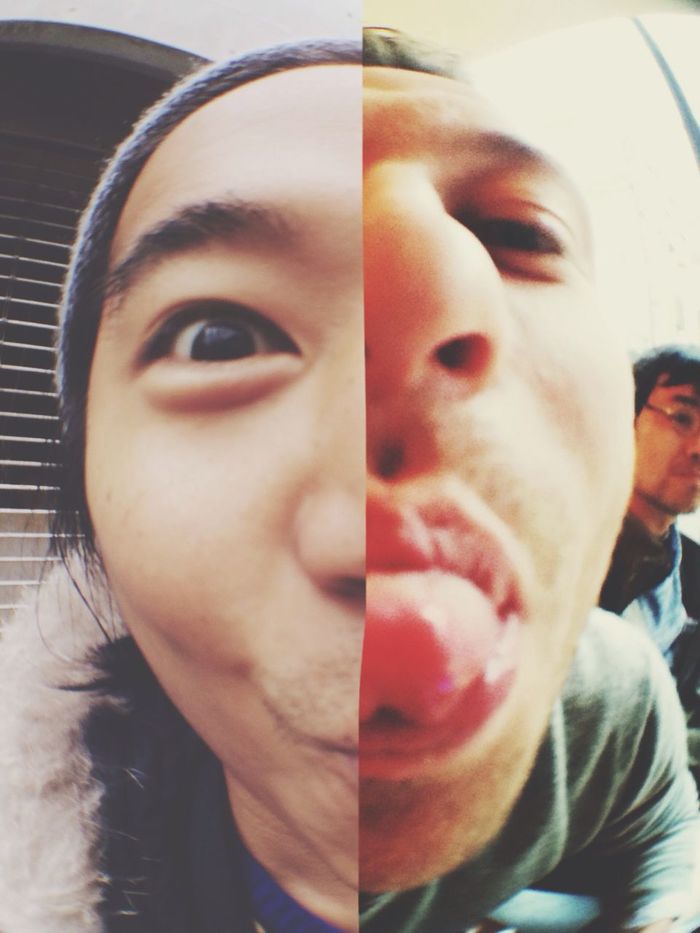 Combination EyeEm Tokyo Meetup 2 by ARCH on EyeEm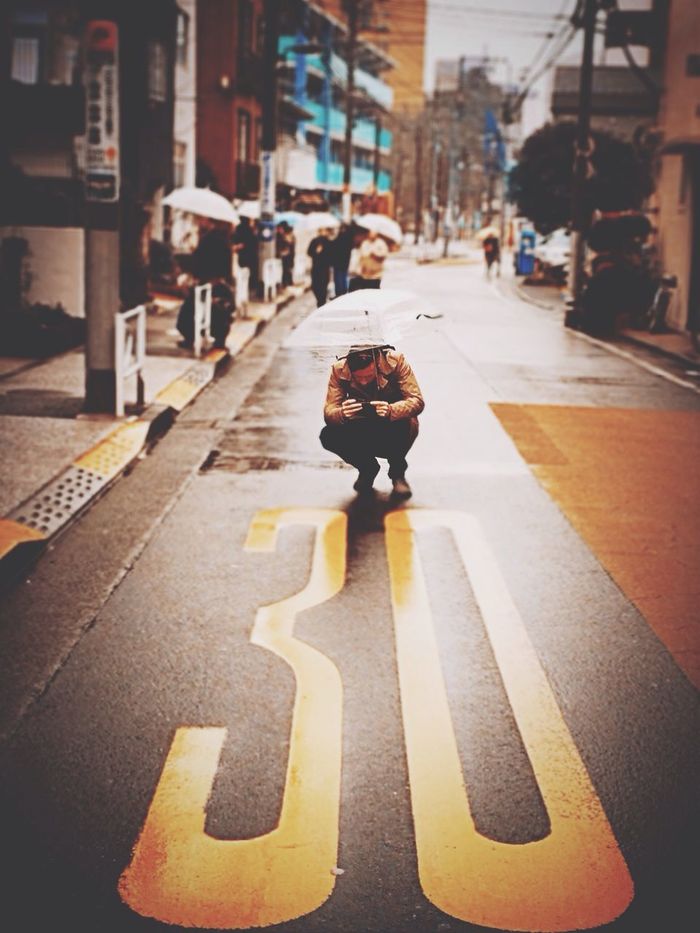 That is Photographer EyeEm Tokyo Meetup 2 by ARCH on EyeEm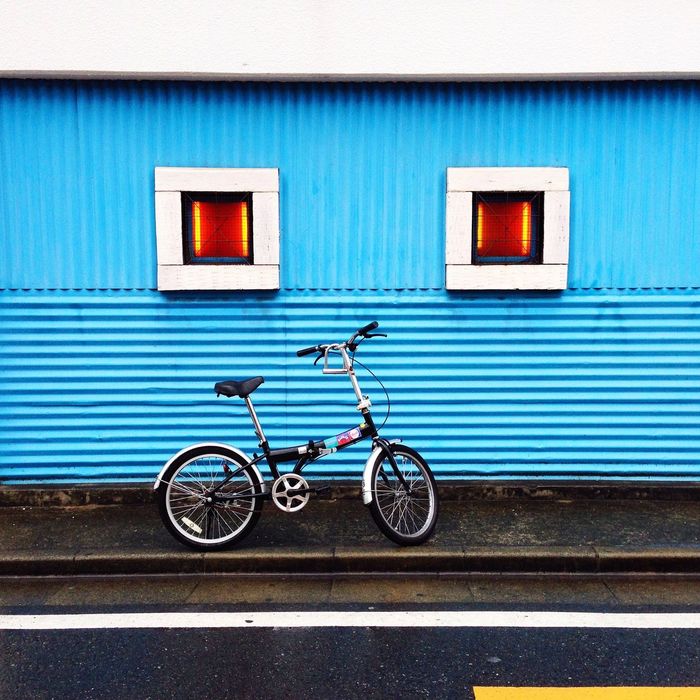 EyeEm Tokyo Meetup 2 by Junic on EyeEm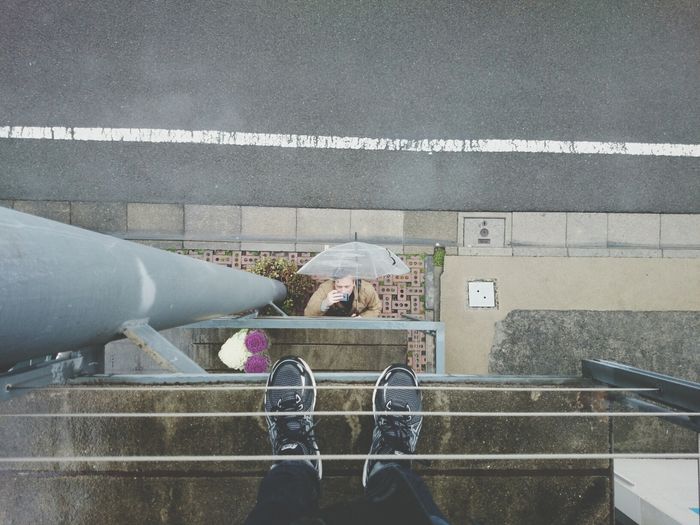 EyeEm Tokyo Meetup 2 by Severin on EyeEm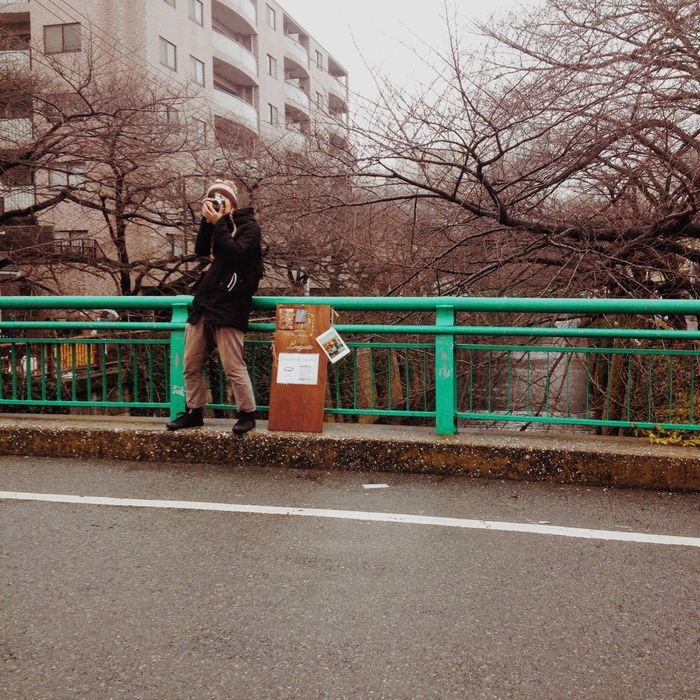 EyeEm Tokyo Meetup 2 Taking Photos Hello world enjoying life This afternoon at EyeEm Tokyo Meetup 2 Yay! by Annalu on EyeEm