The Environmentalist: How To Get The Most Out of Your Camera Kit
By Ellen Clipson - 4 min read
Used kit is not only better for your wallet, but it's also better for the planet too. With these three tips you can breathe new life into your pre-loved camera kit or rethink the way you change your gear in the future.
When it comes to the climate crisis, we're lagging behind. That's why we decided to bring a new awards category to The EyeEm Awards 2021. The Environmentalist presented by our premium sponsor MPB is all about using photography to raise awareness about the climate crisis. We're in search of diverse and compelling perspectives from around the globe on what our environment means to us and why protecting it is so important.
Achieve Award-Winning Photography Without Expensive Kit
As one of the largest online platforms for used photography and videography equipment, MPB is committed to transforming the way people buy, sell and trade in photo and video kit. Making kit more accessible and affordable. Here are three practical tips for anyone looking to maximize their camera kit's creative potential and learn new skills!
1. Change Gear, Buy Used
You don't need brand-new cameras and lenses to feel like you're trying something new. Buying used kit will still give you that new feeling and the opportunity to learn news camera skills while doing good for the planet. After our years speaking with EyeEm photographers around the globe, we know that the latest and most expensive cameras or lenses won't make you an award-winning photographer.
Instead, choosing to buy used kit can in fact lead to better results! In our recent interviews with photojournalists Henri Calderon and Aiyush Pachnanda (The 2018 EyeEm Photographer of The Year), both photographers shared the benefits of using a point and shoot camera. "The camera that you choose is a conscious decision you have to make as they will breed a different reaction from the people that you shoot" said Henri, "I think that is a really important conversation you need to have with yourself before you head into anything." With this in mind, when it comes to getting the most out of your gear, it's important to consider how a used camera could in fact elevate your photography more so than a brand-new piece of kit.
2. Change What You Shoot
Trying a new genre of photography or choosing to visualize an unfamiliar topic is a brilliant technique for exploring your kit's full suite of features. The Environmentalist category is the perfect opportunity to not only point your lens towards something different, but also make a difference.
The Environmentalist's debut is our opportunity to mobilize the incredible talents of both EyeEm and MPB's photography communities to test their creativity, find new angles, and share the stories that others may never see. Why not challenge yourself to set outside of your photographic comfort zone to discover your camera's full potential.
3. Switch The Time You Shoot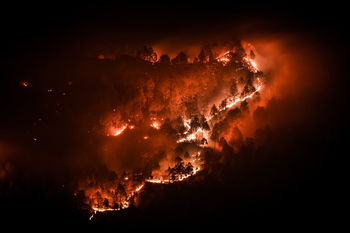 The earth is constantly changing. With every hour, comes a new photo opportunity and an alternative story to tell. To maximize used kit something as simple as starting your day with a small shoot or moving your photography sessions to nighttime will help you discover things your camera kit has to offer.
Our 2019 photographer of the year, Kate Phellini, told us how she tackles creative burnout. "Whenever this happens, I take my camera and just shoot" says Kate. "No matter what, I always try to have at least one shoot a week. I would recommend this to anybody - it can be whatever you want. Try shooting in your studio with a light, without flash, outside, the lamp on your bedside table, do a shoot with a family member or friend. In other words, it doesn't haven't to be a big production, but always make time to shoot on a regular basis - even if it's just 10 pictures a week."
So, what could you achieve if you commit to getting your camera out it's bag at a different time of day? Trust us, you'll quickly discover used gear has a lot more to offer that you first thought.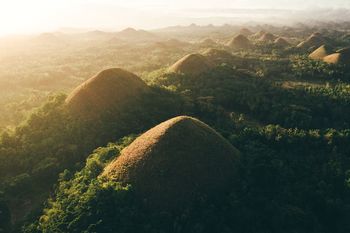 Top Tip: MPB also hosts a range of affordable lenses, drones, flashguns, and other studio equipment. Getting your hands on some new kit additions is a brilliant way to adapt your existing collection and increase your kit's creative potential.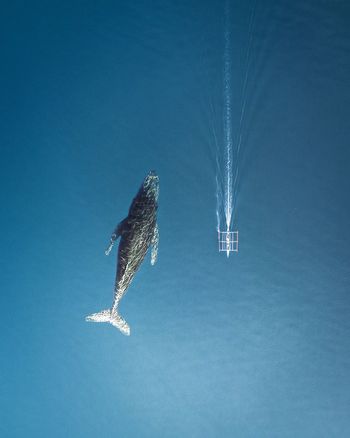 About The Environmentalist
Now more than ever, we see a need to use the power of photography to change perspectives and open eyes around the world to the climate crisis. The Environmentalist is about picturing the life of our Earth and those who inhabit it. That's why we've partnered with MPB to bring this new category to The EyeEm Awards 2021 to inspire photographers around the globe to get their camera and take action.
What are we looking for?
Our jury is on search for compelling stories that capture the incredible natural ecosystems that sustain us and inspire us; how wildlife and human life co-exists whether that is in seamless harmony or perilous confrontation. We want to see a broad range of stories, from the destructive effects of natural disasters and changing climates to positive stories of the planet's natural regeneration or the remarkable ways that people and communities are protecting and rescuing it from its vulnerabilities.
The Prizes
Category Winners
1st: from €1,000 + Fjorden X EyeEm Professional Smartphone Camera Grip
2nd: from €500
3rd: from €250
Plus, every entry ticket purchased will contribute to increasing this year's cash prizes.
All Finalists
Exhibited at The EyeEm Awards Exhibition in Berlin
Announced at The EyeEm Awards Ceremony at Berlin Photo Week 2021
Published in The EyeEm Magazine
Showcased in our 12-month virtual EyeEm Awards Exhibition
Read the full brief for the The Environmentalist awards category, read about this year's amazing cash prizes, and get your entry ticket now!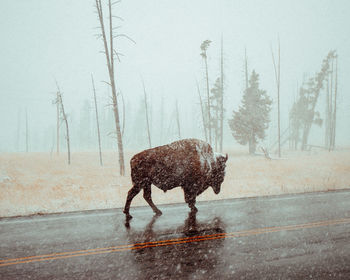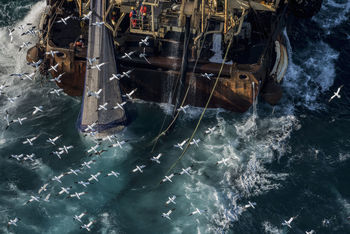 MPB's Commitment to The Circular Economy
MPB cares about the planet and many photographers and videographers do too. When it came to The Environmentalist awards category, MPB was the perfect fit as they are constantly working hard to keep their status as the greenest name in camera gear.
As well as eliminating all plastic packaging and going 100% paper-based, MPB have also reduced the overall volume of packaging materials through a more efficient packing process.
In the UK, they use DPD as their main logistics partner. DPD aims to become the greenest delivery company on the planet—they've launched their '25-25-25' strategy to provide zero-emission deliveries to the UK's largest towns and cities by 2025. Since the start of 2021, MPB has already delivered thousands of parcels on all-electric vehicles. Plus, using guidelines supplied by the Ellen MacArthur Foundation, MPB proactively measures our circularity so that they can set themselves targets that continually improve their environmental performance and green credentials.
Submit your photos to The Environmentalist awards category to win our incredible category prizes. Find out more and enter now via the EyeEm Awards site.
Find out more about MPB and get your hands on some brand new photo or video gear for your kit!