How I Sold My First Photo on EyeEm
Community members share their stories, tips and insights on how they sold their first photo
Selling your first photo is an incredible moment. What started as a hobby for most of us suddenly turns into a passion that's being taken to a whole new level. But how does it actually feel to sell a photo? How does it influence your photography? And how can you get started?
We asked members of the EyeEm community to share their experiences. All of them have sold their first photos through The EyeEm Collection at Getty Images over the past few months and are keen to share their tips and showcase the photos that actually sold. If you feel like this is something you want to try out, sign up for EyeEm Market.
Now read on to find out what it's like to sell your first photo!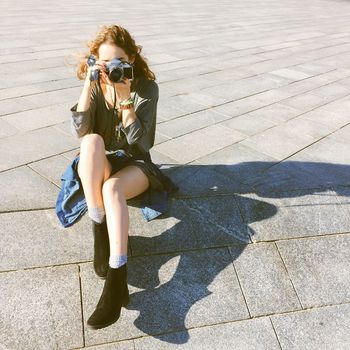 How was it selling your first photo on EyeEm?
Selling my first photo on EyeEm was pretty unbelievable. I say that because I couldn't believe how easy it was and because one of the first photos I sold was of a dead cockroach I took while on public transit. Then actually getting paid for some of my photos was incredible!
– Anthony Tulliani @antooly
Selling my first photo was my second most favourite moment of using EyeEm so far (the first was being nominated for the EyeEm Awards 2014). I remember the day it happened; I was home from work because I had a terrible cold and I heard the email notification ping on my Mac. The email subject line read 'You've sold your first photo!' and I thought 'no way!' Knowing that my photos, the things that I have so much fun making, can be sold online so effortlessly changed how I looked at photography.
– Brett Worth @BrettWorth
Honestly, I was quite shocked to actually find out that I had sold a photo. I've always taken photos because I enjoy the process and really never considered myself in any way able to earn money from this particular passion. The first photo that I sold was this one, which was even more surprising, as I didn't realize that there would be a market for such a niche image (an antler on a table). In hindsight, I guess that's the beauty of having such a huge community of photographers: the ability to find authentic and relevant photos for pretty much any situation, anywhere in the world.
– Danielle Reid @daniellereid
I was very excited, surprised and happy at the same time to sell my first photo. In fact this motivation encouraged me to develop my photography skills. And I'm happy to announce till this date I have sold 3 mobile photos.
– Altaf Al Ali @altafKW
Selling my first photo was an unexpected great surprise. I had mixed feelings about crowdsourcing in general, but the EyeEm/Getty collaboration changed my mind about it. My first photo sold was a quick shot of a bag of nachos in a Chipotle in NYC. It has been sold twice, actually.
– David Crunelle @DavidCrunelle
I sold my first photo in September 2014. My first sale was taken at a cemetery in Venice, Italy, one of those simple photos from a quiet moment when you're exploring a new place with the time and space to think. It's not a great photo, and I don't think it has a single like or comment on EyeEm, so I was mildly surprised when I got the note that said it sold.
– Taylor Davidson @tdavidson
I thought selling photos is only for professional photographers, so I never thought my photos could turn into money. I felt there had been a kind of barrier or something between me and stock photo markets out there. But EyeEm certainly is just doing great for many other photographers like me. These are my photos that were sold for the first time through EyeEm: street photography in Seoul, a family beach photo and architecture.
– Youngduk Ko @guitarlogy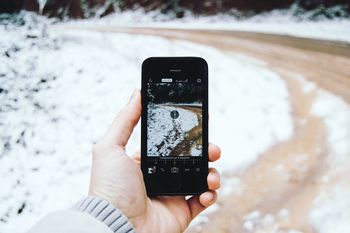 What are your tips for others to start selling?
Don't be afraid to put your images out there, the quicker you start the more chance you have of being seen. Use natural filters or be subtle; your photo should still look like a photo. Geo-tag your photos (or add the location in the tags), it makes them easier for the buyer to search and find.
– Brett Worth @BrettWorth
Get models and location releases.
Don't over edit your images. Keep it clean.
Look for subjects that appeal to possible buyers.
– Nei Cruz @neicruz
The best tip I can give would be to keep your composition "graphical", "vivid". It must be an eye-catching pic because most of the pictures I sold have been used in online newspaper, where the picture needs to grab the attention of readers.
Also, don't overuse filters. A good composition will still be good without adding useless and fake color textures.
– David Crunelle @DavidCrunelle
Shoot a ton, edit well and upload a lot! But make sure you are paying attention to everything in the frame. Things that don't add anything should not be there (i.e. signs, logos, other people and things like that)
– Anthony Tulliani @antooly
To start, look through your photos and select all the great shots you have. The subject doesn't matter – there are so many different opportunities to use photos out there. Photos of people and their lives are always great; and remember to get the releases and tag the locations!
– Sinan Saglam @sinansaglam
The fact that the first image I sold was a snap of ice cream taught me that images that sell are the ones for which I don't need permission and are of the most mundane objects. These objects might not seem interesting, but can be photographed to look interesting.
– Monika Kanokova @monikanicoletta
Your best or favorite photos probably won't be your best-selling images because buyers' needs won't capture the experience and memories you have from your best photos. That's ok; do interesting things with interesting people, share interesting photos, and pay attention to EyeEm's tips about what buyers are looking for. Buyers today want images that are authentic, that are representative of real lives and real people.
– Taylor Davidson @tdavidson
I'm going to tell you a couple of tips from a specific consumer's point of view. I've been working as a designer for more than a decade, so I know what kind of images tend to be picked and eventually put into the lightbox.
First, don't over-process your images. Try to minimize color shifts, vignettes, over-saturated fake HDR effects.
Second, when editing, think of a certain space for placeholders such as texts, buttons and something like that.
Last one, cliche rules sometimes. Some boring photos can be good for selling. Go dig into your old photo archives.
– Youngduk Ko @guitarlogy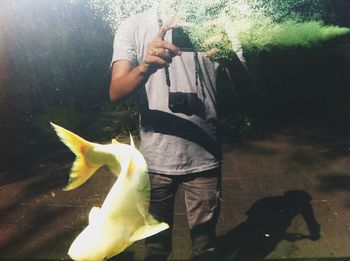 Anything else you'd like to share with the community?
I consider myself really lucky to have sold images for more than $50 in less than 5 months. It's not much but it's a beginning and given that I shoot exclusively with an iPhone5, it makes me wonder if I should get myself a proper camera and be a little more serious about selling stock images with EyeEm.
– Monika Kanokova @monikanicoletta
Get snapping. It's a really exciting time for digital photography because it allows commercial and editorial photography to be genuine and depict parts of our everyday lives. It also means we can make money from the cameras in our pockets by doing what we love.
– Danielle Reid @daniellereid
Just follow your own style. Your unique and personal point of view is the most valuable for many buyers.
– Victor del Pino @delpinoegea
Try bulk uploading! And if you are taking pictures of people and intend to post them on EyeEm Market, make sure you tell the person what you are doing with them so they feel more comfortable signing a model release.
– Anthony Tulliani @antooly
Think outside the box! You won't believe which photos are sold until they get sold – even the shots you least expect. One of my highest selling photos so far was this one I took during the World Cup.
– Sinan Saglam @sinansaglam
Thank you so much for sharing! Sound like something you want to try? Sign up for EyeEm Market and start selling your first images, too!
Header photo by @twistdee