Introducing The EyeEm Collection at Getty Images
A new generation of photographers enters the professional image market.
Dear friends,
Together we're creating the world's premier community and marketplace for the photographer inside all of us. After looking through hundreds of thousands of your images and talking to professional image buyers worldwide, we believe more than ever in the huge creative potential of our community. To give your images the recognition they deserve, we have been slowly rolling out EyeEm Market over the past months.
The terms are fair, easy and transparent. You always remain the copyright holder of your images and we are splitting the revenue from each photo you sell 50/50. You'll be part of a new generation of photographers who enter the professional image market. Simple.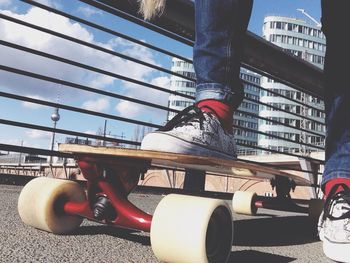 Teaming up with Getty Images
As part of EyeEm Market, we couldn't be happier to announce an exciting partnership. We are teaming up with Getty Images, the world's leading image creator and distributor, known for its incredible high standard of images that appear every day in the world's most influential newspapers, magazines, advertising campaigns, films, television programs, books and online media. Together with Getty we're introducingThe EyeEm Collection at Getty Images.
"What sets EyeEm imagery apart is that our community is inspired by and captures an often unexpected look at the world around us", says our CEO & co-founder Florian Meissner. "It´s heart- rather than art-directed – authentic, fresh and often hyper-local. We call it real photography. And now because of our partnership with Getty Images and their extensive distribution network, members of our community will have a great opportunity to earn revenue from their creative work."
"With a library of 150 million images and customers in more than 100 countries, Getty Images and iStock by Getty Images are the first places creative and media professionals look to find premium content," said Craig Peters, SVP Content, Getty Images. "We are seeing increased demand for fresh, original content that reflects the world as consumers see it, so we are pleased to be partnering with EyeEm to open up this collection to our customers and to provide this talented community of photographers with a new revenue stream."
By miyamonchi
Be part of the EyeEm Collection at Getty Images!
The The EyeEm Collection at Getty Images is a growing selection of the finest images from the EyeEm community, curated by the EyeEm team. It gives your photos the chance to be seen and purchased by some of the world's top level creatives, publishers, newspapers, magazines, production companies and advertising agencies. Of course you decide which photos you want to contribute and if you want to be part of EyeEm Market at all.
Professional image buyers will benefit from a different perspective on a vast range of topics as well as special access to people, places and events that have not been available before. For the first time, Getty Images' clients will have access to the inspiring and authentic images captured by the EyeEm mobile photography community worldwide.
The images of the first contributors of EyeEm Market are already part of the EyeEm Collection at Getty Images. We can't wait to have you on board. Request your invite to EyeEm Market to get started:
Request your invite to EyeEm Market now
If you have questions, please contact us any time. Your feedback and thoughts are always more than welcome.
Your EyeEm Team