Climbing Viktoriapark. A Recap of the EyeEm Berlin Meetup
By EyeEm Team - 4 min read
Check out the highlights from the EyeEm Meetup in Berlin
Hey friends,
on June 13 we hosted anEyeEm Meetup in Berlin. Some international guests, such as Manuela, Suzana and Victoria – our EyeEm Ambassadors from Porto, Bucharest and Hamburg – joined in and we had a great evening that eventually lasted until 3am…
When: Thursday, June 13
Where: We started atViktoriaparkin Kreuzberg, climbed up the hill and enjoyed some fresh drinks with a fantastic view upon the city. From there we walked over to Station Berlin where we attended the opening of The Browse photo festival. Afterwards we went to Kater Holzig for some music and dancing.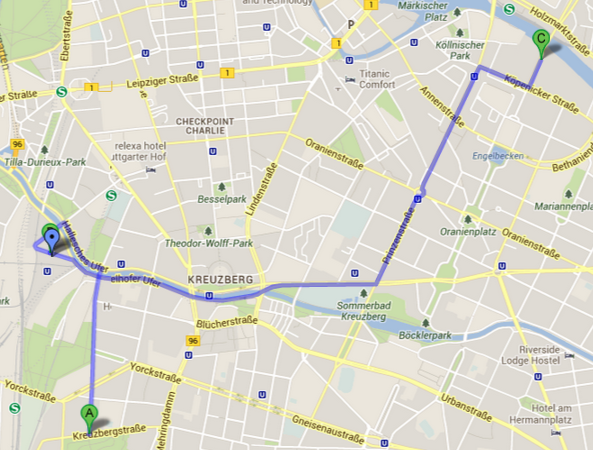 Who: some of Berlin's finest shooters mixed with our special guests Suzana (EyeEm Ambassador Bucharest) Manuela (EyeEm Ambassador Porto) and Victoria (EyeEm Ambassador Hamburg). Here's the complete list:
@jlaf, @Suzanik, @mmm, @annickbecker, @inif, @brainyartist, @kickin, @VictoriaHamburg, @dzolla, @user81167, @HermannBu, @Z3r0n01, @frestyl, @stadolf, @steffibley, @AliceVanWunder, @carapatricia1, @Gen, @ronaldopace, @ramz, @lorenz, @severin, @imatiasand friends & family.
Thank you for joining in! We're looking forward to the new adventures at the EyeEm Potsdam Meetup next weekend.
Make sure to check out the album EyeEm Berlin Meetup to see all photos taken during the event.
Here's a selection of our favorite shots:
EyeEm Berlin Meetup at Victoria Park by dzolla on EyeEm
EyeEm Berlin MeetupbydzollaonEyeEm
EyeEm Berlin Meetup at ViktoriaparkbyRamzi RizkonEyeEm
EyeEm Berlin Meetup at ViktoriaparkbyRamzi RizkonEyeEm
EyeEm Berlin Meetup at ViktoriaparkbyGen SadakaneonEyeEm
NEM black&white at KreuzbergbybrainyartistonEyeEm
EyeEm Berlin Meetup in BerlinbyMatias CastelloonEyeEm
Larst but not least at Kreuzberg by Victoria on EyeEm
selfie at STATION-Berlinby☀Sunshine✨onEyeEm
EyeEm Berlin Meetup at Viktoriapark by Ramzi Rizk on EyeEm
Feel inspired? Then host your own Meetup!