26 "Perfect Match" Photos That Will Have You Looking Twice
Sometimes it all just fits together perfectly! That was the theme behind this latest Mission with Bento.
Perfect Matchchallenged you to capture beautiful coincidences in everyday life, from matching patterns and shades to camouflage and optical illusions. With thousands of incredible submissions, this was a Mission bursting with shots that caught us off guard!
We're delighted to reveal thatBento, Germany's all-new millennial news site,picked26 EyeEm photostofeature on their site!
Congratulations to Mehmet Sarıtaş, Ramin Mazur, Syamwad Aswad, Melvin Anore, torsak panjasuparak, Rachel Chua, Bianca, Julia Guo, Kyal Smith, Amelia, ddnmmo, Artyt Lerdrakmongkol, Duaa, Jana, Rafael, Mirko Arganese, Mubariz Khan, Shenq-Yuan Wang, Cláudio Santos, yinyin, Kirk Tang, George Cristescu, Jonas Hafner, Alexey Sulima and Jill Williams!
Keep scrolling to check out the 26 perfect matches!
By Jana
By Jonas Hafner
By Kirk Tang
By yinyin
By ddnmmo
By Mubariz Khan
By Rafael
By Duaa
By Ramin Mazur
By Melvin Anore
By Rachel Chua
By Bianca
By Julia Guo
By Kyal Smith
By Amelia
About Bento: Bento is the new millennial news site by Spiegel Online, one of Germany's most popular online news outlets.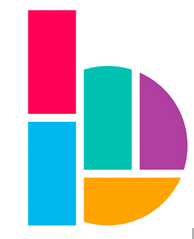 Don't forget to check out the article on Bento! A huge thank you goes out to all those who entered a photo to this Mission – and congratulations again to the winners.
Interested in partnering with EyeEm on a Mission? Join some of the world's biggest media outlets and best-known brands and be at the center of the conversation. Find out more.
Header image by @bmapontes.