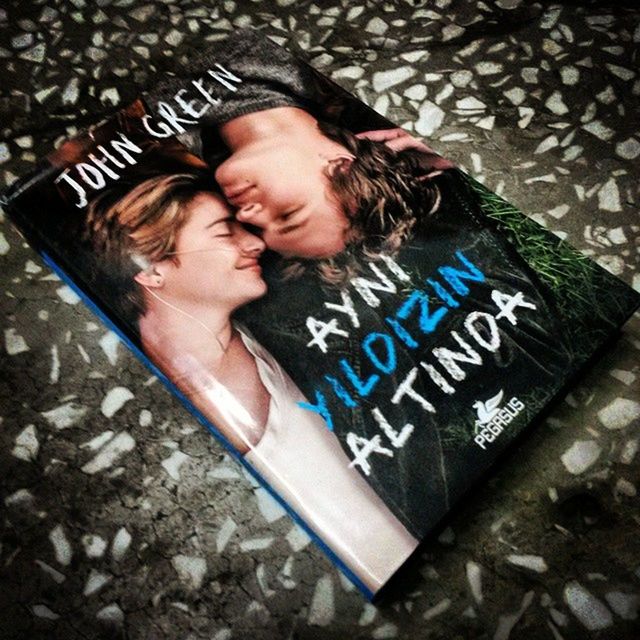 Want to buy this photo?
This photo isn't on sale yet. Please contact us if you want to buy this photo.
taniştırayim yeni kitabim :))
johngreen
ayniyıldızınaltında
Hayatın Anlamını Bulmanın, Âşık Olmanın ve Alınan Her Nefesin Farkına Varmanın Öyküsü On altı yaşındaki kanser hastası Hazel Gracein birkaç yıl daha yaşamasını garanti eden tıp mucizesine rağmen hastalığı ölümcüldür ve konulan teşhisle birlikte yıldızlar, öyküsünün son bölümünü çoktan kaleme almıştır. Fakat Augustus Waters isimli yakışıklı bir sürpriz karakter, Kanserli Çocuklar İçin Destek Grubunda boy gösterince Hazelın hayatı bambaşka bir yöne sapar ve bu zeki çocuğun çekimine karşı koyamayan kızın öyküsü yeniden yazılır..