Welcome to Missions 2.0: A Redesigned Missions Experience
By Jenna Black - 1 min read
Update your app for a simplified Missions layout and inspiration!
It's been three years since we launched our first Mission, and since then, over 500,000 of you have submitted photos to Missions. In 2016 alone, we ran over 150 Missions with partners like Converse, Huawei, Mashable, Lexus and many more. So we thought it was time to give Missions a face lift.
As of today, you'll see a sleeker, cleaner Missions experience in iOSand Android. You'll notice each partner and prize displayed more prominently within the Missions tab.
Then once you tap on a specific Mission,you'll see a clear brief, reward explanation, and inspirational photos.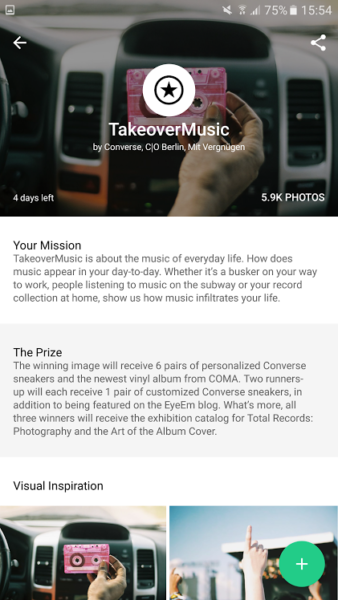 From the Missions detail page, you can now submit an existing photo to the Mission, along with the previous option to upload a new one.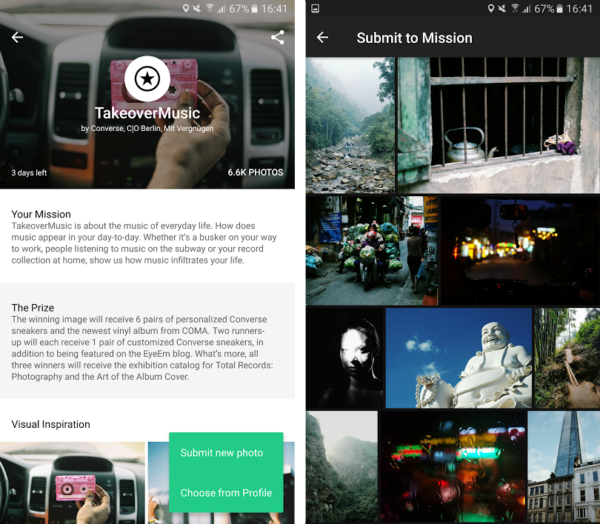 And finally, you can now view expired Missions, and we'll show the winners directly on each Mission page once they're selected.
We hope you enjoy the new Missions experience – Keep shooting!
Header image by @nusevoice.