Web Upload Will Get Your Photos Selling
By Marili Persson - 3 min read
Adding, tagging and selling photos made easy. Web upload is a handy tool to easily bulk upload the photos you've had saved up on your camera and hard drive. With a single drag and drop, you can upload up to 50 photos in one go!
With web upload, it's easier for you to share the hundreds of photos that have been idling on your camera and hard drive.
Try out web upload now.
How it works
With a single drag and drop, you can upload up to 50 photos at once to your EyeEm profile directly via your browser. You can select photos directly from your desktop, but also directly from Dropbox, Flickr, Google Drive or Google Photos.
Managing Tags
You can manage tags for multiple photos at once to speed up your workflow. Once you've dragged and dropped your photos, EyeEm Vision will suggest tags based on what it detects in the photos. EyeEm Vision is a computer vision engine that detects both the objects and concepts in your photos, and will help get your photos discovered by buyers on EyeEm Market. You can choose to add all the suggested tags at once or select each one individually. By adding relevant tags to your images, you will give your photos a better chance of selling.
Increase Your Sales
The more photos you have on Market, the more opportunity you have to sell. When you have at least 100 photos uploaded to your profile, you have a 50% higher chance of selling on EyeEm Market. With web upload, there's no need to pick through and upload one by one. Drag, drop, and your photos will be up on your profile and into the Market review process in one go.
Get Discovered
By uploading more photos to your profile, you increase your chances of getting discovered and featured on EyeEm Magazine and social channels. Showcase your portfolio to potential image buyers, build your personal style and grow as a photographer!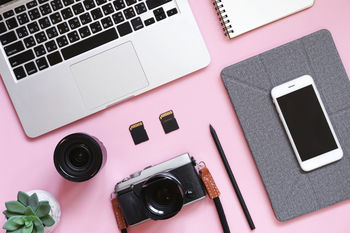 Do you want to start making money with your photos? Make sure to check out EyeEm Market. There you can license your photos to third parties. Adding your photos to EyeEm Market is possible right from the web uploader or on mobile.