We Review the 5 Winning Photos of Learn & Shoot: Working To A Brief
Lucy and Brogues talk us through the winning shots that really fulfilled the brief
Learn & Shoot Missions are regular photo challenges that help you hone and master photography skills and techniques. In this latest edition, we set you a very specific challenge: To imagine a picture editor had commissioned you to shoot a portrait of someone. To photograph them in their favorite space, eyes towards the camera, with a personal background that really tells a story.
With only 5 days to shoot, you produced a real variety of images – we were overwhelmed by the incredibly high standard. Check them all out in the Learn & Shoot: Working To A Brief album! EyeEm social media manager Brogues and I, Lucy, had a tough job on our hands…
Congratulations Anna, Maria, Sergey, Atakan and Sue!
In no particular order, here are the 5 winning shots: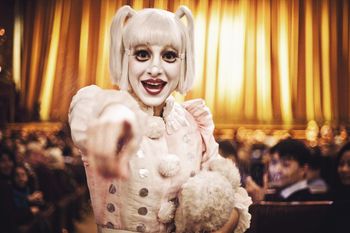 "This is such a strong, striking image – the costume really works, the hand brings you in, you feel like you're part of the audience. We're included in that frame. I like that it feels so spontaneous, like this performer has come off the stage, into the audience – and Anna's been able to grab her camera. It's such a great story."
---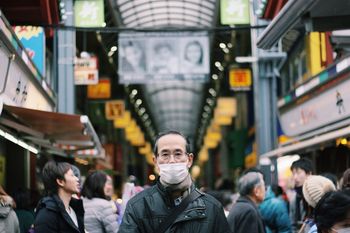 By María
"This is more of a classic environmental portrait, showing someone in their normal habitat while telling a story and giving some information about the person. Your eye is drawn straight to the middle with the out-of-focus lights bringing our eyes down. Behind him there's loads of action and then we have the stillness of him just staring at the camera."
---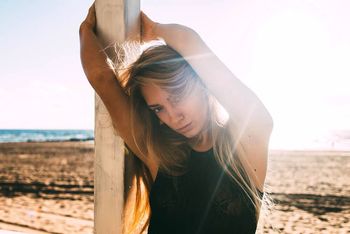 "I like how intimate the portrait is, this really tells a story. Look at her eyes: She's obviously comfortable with the photographer. I also love the contrast of her body angle against the pole she's holding and how the ray of sun is coming from the right downwards."
---
"This is a really lovely, playful portrait. The bikes are unusual and it's a lovely way of framing something, a very candid care-free moment. I like that he's upside down, it shows that they're comfortable together and they've just grabbed their bikes and decided to go on a ride – it's a nice portrait moment."
---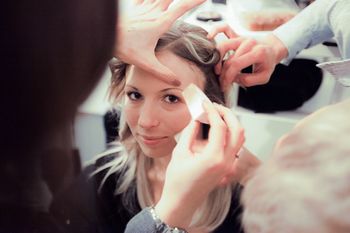 By eyecatcher
"The rest of the images are straight on, but in this one the hands have framed her face in a triangle. It's a really nice way of using portraits. One section is dark and then it gets lighter – and by having those two hands and a sponge, it tells so much about the story that's about to happen."
---
Congratulations again, and thanks to everyone who contributed to this Mission!Find the rest of the submittedphotosin theLearn & Shoot: Working To A Brief album.
Are you looking to learn more about photography and master some newcamera skills? Our previous Learn & Shoot Missions are also packed with inspiring photography and top tips. Check them all out here. And stay tuned for the next one!
Header image by@suefelya.