Read Now: EyeEm's Visual Trends for Spring / Summer 2017
We've crowdsourced the hottest photographic looks from our community of 20 million. Check them out for free.
Here at EyeEm, we keep tabs on what kind of photos our community members upload. Using a combination of our computer vision technology and the keen eye of our photo editors, we're able to identify trending themes and aesthetics. It's a unique perspective that's only possible because EyeEm is built on a community of 20 million creators.
Every half a year, we compile our newest insight in our Visual Trends report – a free resource that summarizes the hottest photography trends of the moment and describes how to use them.
For the Spring / Summer 2017 edition, we've created a beautiful immersive website with lots of photos to illustrate each trend. Head over to our special Visual Trends page and start reading!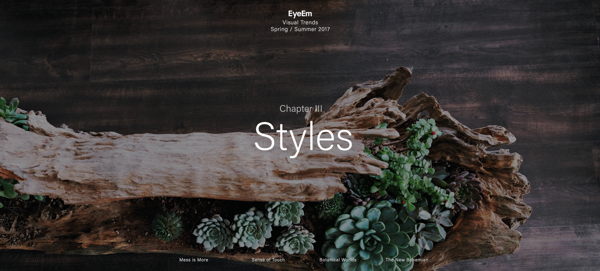 Header image by AFROBEAST.