Visual Empowerment: How Brands Are Stepping Up to Create Societal Change
By Laura Box - 5 min read
A key way to stand out in 2019 is through Corporate Social Responsibility: actively using your brand to do good for the world. By consciously making change in the world, your business will appeal to ethically and socially conscious consumers, attract the best talent, and increase current staff satisfaction and retention. Covering everything from climate to diversity, see how these brands are using their visuals to make societal change.
Representation
Visibility for underrepresented populations is crucial to reduce bias and discrimination. England's Channel 4 campaign, 'Meet the Superhumans', aimed to increase viewer numbers and their perception of the Paralympics. The campaign saw the London 2012 Paralympics become the first to sell out, while research showed that 69% of viewers were first time watchers, and 65% of viewers felt the coverage had a favourable impact on their perceptions of people with disabilities. Channel 4 produced imagery that - rather than shying away from the athlete's disabilities like in the past - instead highlighted the disabilities of the Paralympians to demonstrate their grit and determination. This difference, alongside images that depicted the Paralympians in heroic, superhero-style lighting and formation was crucial in significantly changing viewer's mindsets.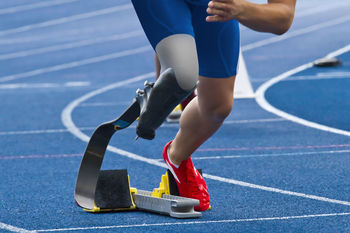 LGBTQ+
Ben Miles, Creative Director of the Australian arm of global brand consultancy Interbrand started a campaign to help pass same-sex marriage laws in Australia. The campaign, 'G'day Mate (Australia are we missing something?)', used an extensive and eye-catchingly bright visual campaign of posters, t-shirts and how-to-vote flyers, encouraging people to get involved. The campaign acted as Interbrand's small social contribution to reaching marriage equality. "As designers we have the tools to make a difference, so when the marriage equality debate kicked off we wanted to use design for good," said Miles.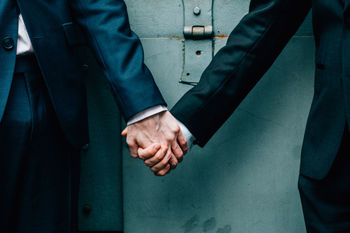 Feminism
Nike's Rise and Speak campaign, featuring strong women of colour who are prominent in their fields, is an example of how brands can use their advertising to be inherently feminist. Directed by a woman and featuring painter Riya Hamid, dancer Jouana Samia and rapper Eunique, the short film is inspired by Nike's Air Force 1 and aims to show how these women have used their force to achieve success in a world where the odds are stacked against them. In the past, brands have been criticised for using feminist rhetoric to sell their products, without consciously employing feminist strategies in the business. Contrastingly, Nike's visuals reflect the changes they are actively making in the brand to empower and uplift women.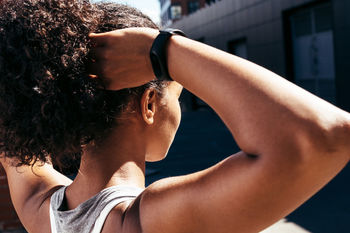 Health
Using humour in visuals is a great way to capture and hold the audience's attention, and what better reason to get people's attention than to raise awareness for health issues? Argentinian campaign 'Man boobs for boobs' uses humour – while also calling social media double standards – by using a man's chest to show how to check for breast cancer. The visuals are attention-grabbing and humorous, depicting a man's chest with a woman's arms performing a breast cancer examination.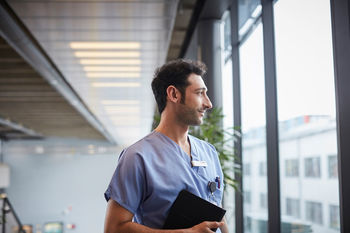 Climate
A collaboration between design company IDEO, Greenpeace, and design awards agency D&AD led to Weapons of Reason. The eight-issue magazine explores global issues that shape our world through in-depth articles and 'world-class illustrations', which aim to communicate in a way that photos can't. "In a world saturated by photography, image-making has an extraordinary power to better communicate stories that matter. We're experts in translating complex ideas into a clear, clean visual language," says the Weapons of Reason website. The visuals in the magazine help illustrate, educate and convince readers of the actions that need to be taken, while also giving the magazine and the associated brands a unique edge.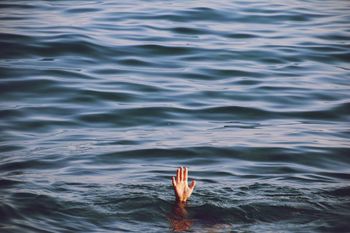 Summary
Representation
LGBTQ+
Feminism
Health
Climate