Because of you and every single person who's a part of our community, 2013 was an amazing year on EyeEm. Thank you.
From left to right: Frank, Lars, Matias, Stephanie, Dittmar, Francois, Bianca, Lorenz, Miqua, Lukasz, Tobi, Jola, Ronaldo, Francis, Cagil, Ivan, Maddie, Martin, Matteo, Severin, Julien, Gen, Ramzi
It's been an exciting year.
2013 was big for us. We released major updates for both iOS and Android that made EyeEm faster, slicker and easier to use; with your help we were able to translate the app into 20 languages; some of the most prestigious museums and festivals exhibited EyeEm photos in Berlin, San Diego, Norway and the UK; EyeEm Meetups, photowalks and Masterclasses took place all over the world.
EyeEm grew to what's possibly the most active, engaged and passionate community of photography lovers worldwide, with members in over 130 countries sharing and discovering photos every day. Looking back, the year started with one simple promise we published on January 17:
Your photos will always remain yours and nothing will EVER be done with them without your consent.
This is still at the heart of what we do. More than ever, we know that all of the things we achieved together this year would be meaningless without the precious moments you share on EyeEm. That's why we'll always stay committed to giving you the best, fairest and most creative platform for your photographs.
Thank you for being with us. We hope you enjoyed the year as much as we did and are looking forward to the most exciting year on EyeEm still to come. As for now, scroll down and have a look at some of our favorite moments of the year.
Love,
Your EyeEm Team ❤
Highlights of the year:
1000 photos at C/O Berlin
Bye Bye Mitte by Mathias Wingert on EyeEm
In March, C/O Berlin, Europe's favorite photography institution, celebrated their final night at the legendary Postfuhramt with a huge party. We hosted a photo mission and exhibited 1000 Bye Bye photos from all over the world – which were then taken off the walls bit by bit and are now spread all over homes in Berlin and elsewhere.
Other major exhibitions this year were The Press at Format Festival UK, Show us your 30 at the Museum of Photographic Arts in San Diego, City 2.0 at TEDxBerlin and Nordic Light at the Nordic Lights Festival in Kristiansund, Norway.
EyeEm for iOS 7, iPad, Android Tablet and the web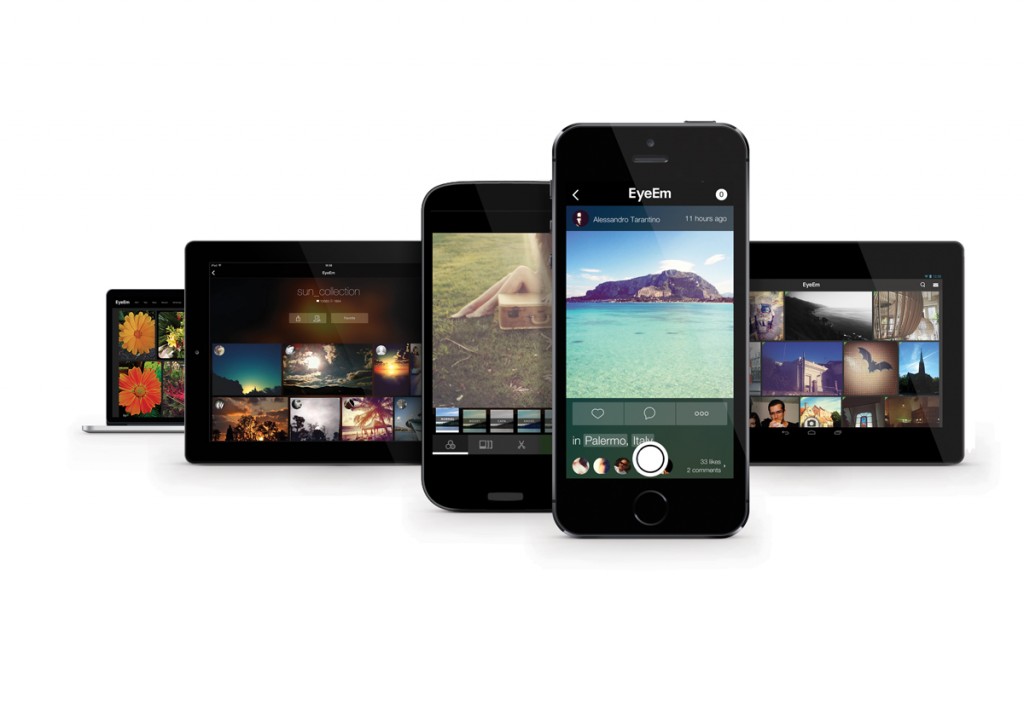 Apple's new mobile operating system opened up a completely new dimension for us. Starting with the first sketches in June, we completely redesigned our app to make it clearer, simpler and more dynamic. EyeEm for iOS 7 was released on September 25 and EyeEm for iPad hit the App Store in October.
A little bit earlier, in April, we gave our web experience a complete overhaul and shortly after, in July, released EyeEm for Android Tablet. A big thank you goes out to all our beta testers and community members who gave us feedback and continuously help us to make EyeEm better and more beautiful. We couldn't do it without you.
World Photography Day. Why we love photography
To celebrate the birth of photography, we asked everyone in the community to send us their videos on why they love photography. On August 19, exactly 174 years after photography was officially invented, we published a video featuring the most touching statements.
We get goose bumps almost every time we watch it.
Hacking the future of photography at Photo Hack Day 3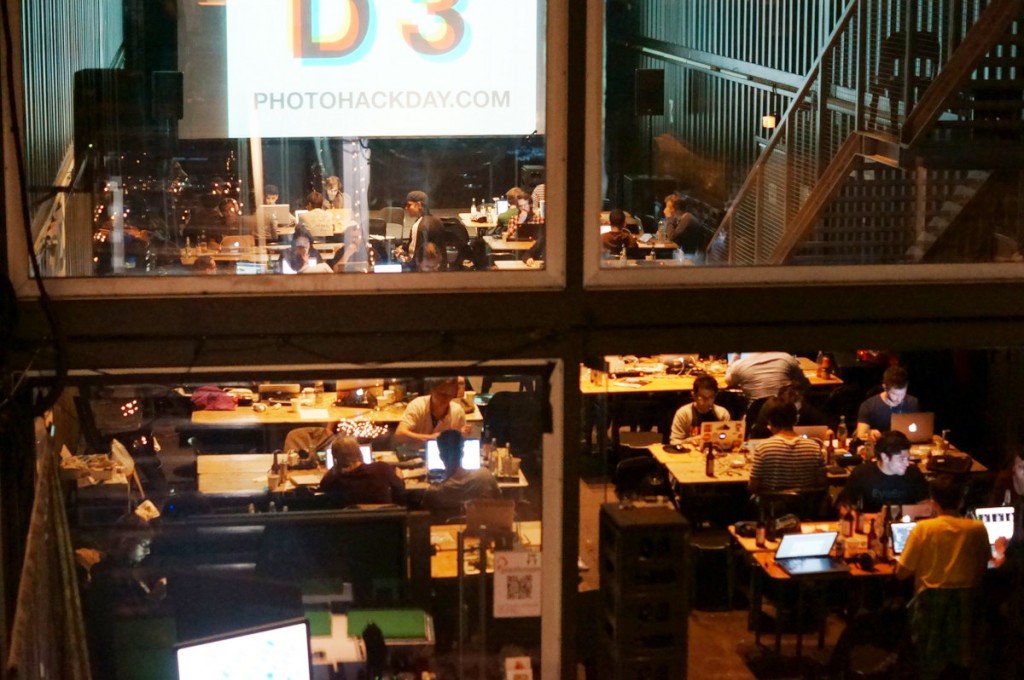 Photo Hack Day is a 24-hour coding marathon that brings together the most creative developers, designers and photographers to hack the future of photography. Our third one, which took place on June 1-2 at PLATOON, was our biggest event so far. 41 hacks were submitted by more than 120 participants, ranging from animated gifs printed on Polaroids to ambient light shows created out of photographs.
A team of EyeEm engineers and designers created Snapcat, an Android app that allows cats to take & share self portraits. The app eventually went viral and got featured on Good Morning America, the Daily Mail, Wired, Fast Company and CNET.
EyeEm Meetups & Masterclasses all around the world
EyeEm Barcelona Meetup EyeEm Barcelona Masterclass by sushidetortilla on EyeEm
Mostly organized by EyeEm Ambassadors, we had over 50 EyeEm Meetups and Masterclasses happening in places such as New York City, Los Angeles, Fukuoka, Cairo, Mexico City, Jakarta, Johannesburg, Auckland, Berlin, Tunis, Azerbaijan or Bangkok this year.
While EyeEm Meetups are independently organized events where the local communities meet and take photos together, EyeEm Masterclasses are more workshop-based events where community members share their knowledge & passion about photography. In November we also started opening up our list of recommended users to new & noteworthy photographers. The list is updated every month, giving upcoming talents the chance to get discovered by a broad audience.
We can't wait to take all of this to the next level with you in 2014 and enable more and more people to share & discover the beauty of photography together.
EyeEm Missions with Oxfam, ASOS, VICE Magazine and more
fromwhereitookit by auntiegold on EyeEm
This year was also the year our photo missions really took off. By making the "Missions" tab one of the 3 main tabs in the app navigation, we hosted photo missions in cooperation with ASOS or Pointer Footwear, raised awareness on important social issues together with Oxfam International and created exhibitions together with TEDx and Format Festival.
On average, people from over 90 countries contribute to a mission and thereby provide an incredible amount of different perspectives on a topic. Our most popular mission this year was 25 days of summer which resulted in over 10.000 contributed photos by more than 2300 people.
Translating EyeEm into 20 languages with your help
EyeEm is now available in Japanese! Update now in the App Store & on Google Play. by EyeEm Team on EyeEm
Together with hundreds of volunteers from the community, we were able to translate EyeEm into 20 different languages this year. Starting with French and Spanish by the beginning of the year, we finished the project with Ukrainian, Polish and Vietnamese this summer.
As a little thank you, every translator received an EyeEm Goodie Pack from us. You can have a look at the album EyeEm Shirt to see where in the world our t-shirts are worn.
Introducing 8 new filters
Leonie filter EyeEm Best Shots streetphotography enjoying life by Alfons Teruel on EyeEm
This year also saw major improvements of our camera. We started with the kCe black and white filter by the beginning of the year and then added Steph, Ailine, Capa and Clara in July.
Just before Christmas we introduced Leonie, Eva and Don to our range of filters. Right now, you can choose between 20 different filters and 13 frames to get creative with your shots.
Awards, conferences and press this year
tedxberlin City 2.0 – The Future of the City at tedx berlin by φ DjangoPhi φ on EyeEm
In January 2013 we got awarded as "Best Product Startup" at the TechCrunch The Europas Awards and a little bit later won "Best Mobile App" at The Next Web European Startup Awards.
Forbes, TechCrunch, PetaPixel, The Next Web and the British Journal of Photography also published smart articles about us. And it was a great honor to speak at conferences like CEPIC, Paris Photo, TEDx and PhotoPlus Expo about EyeEm and our vision for the future of photography.
Thank you for being a part of EyeEm. You make this place fantastic, beautiful and creative every day.
2014, here we come.