The Wonderful World of Linda Gavin
By Stephanie - 6 min read
A designer originally from Sweden now living in Berlin, Linda became world-famous for having designed the first Twitter logo. We've asked her a few questions about her work, creativiy and recent contribution to the Mr. Chiizu app..
We're excited to introduce you to our friend Linda today.
A designer originally from Sweden, Linda's hallmarks are bursting colors, anime characters and bubblegum type, which eventually became famous as Twitter's first logo. Fascinated by her creatively mind-blowing EyeEm stream, we've asked the self-proclaimed toy addict a few questions about her work, passion and inspiration…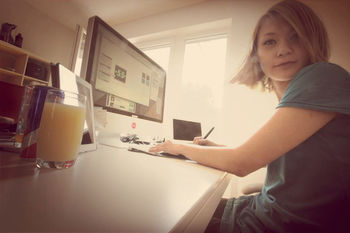 Hi Linda! Tell us a little bit about your life as a designer and your love for toys.
I'm a designer that lives to enjoy the fun and beautiful part of life. I've always enjoyed doing design that evokes the good feelings in people. I'm from a super boring small town in the Southeast of Sweden, and spent most of my time while growing up drawing and watching American TV series and Chinese Kung Fu movies.
I grew obsessed with toys at an early age and loved collecting various toys from Japan and Matell. My mom and dad really love toys too, and I had all the toys I wanted. They have some too. I'm still a toy collector and dream about selling my own series of toys in the future.
I live in Friedrichshain because it's my favorite part of Berlin, and most of my friends in Berlin live here. I've been living in Berlin since 2005 and started out in Neukölln, Moabit until I finally ended up in Friedrichshain. I can't think of a better city to live in, but I haven't been everywhere yet.
Show us 5 pictures about the things you love.
I love BBQs.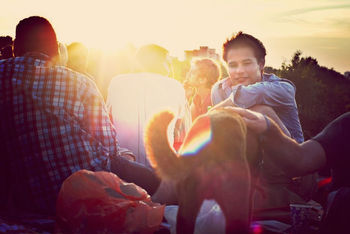 2.I love drawing faces. And I love Fringe.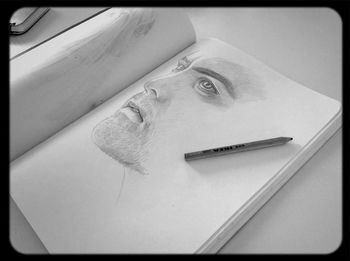 I love drawing and animating characters.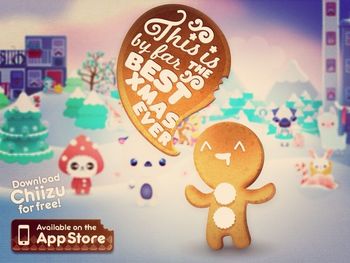 4.I love my toys, and I make clothes for them for others to buy. My doll clothes brand is called FakeBlondie. My mother in law made this Tokidoki tee.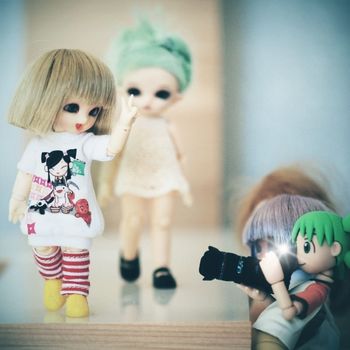 5.I love to custom order handmade toys, like this Totoro.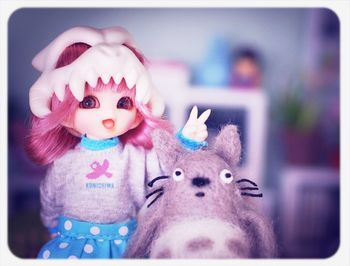 How are you involved in the Mr. Chiizu app?
Jessica Lopez was the one who wouldn't give up on the great idea to make a purikura app but with real art from popular artists. Her friends Stella Lai and Krister Olsson, aka Tree Axis, decided to make it after she had been on about it for a couple of years.
I had been making game elements for my dream game on the side and posted my work on Flickr. Stella knows just about every person I know in San Francisco, and we know each other through friends and she likes my work.
She said that my work would be perfect for this app they were making and invited me to be the first of a line of successful artists to make a theme for Mr. Chiizu. I was thrilled because I love designing in my own style, and tried to make a theme that would last for as long as possible.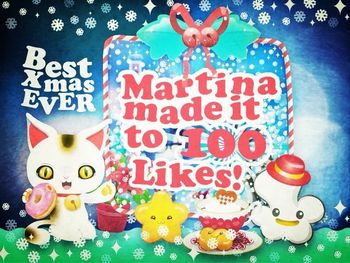 Where do you get your inspiration from?
The inspiration is from everywhere. I started to create a city called Lucky Lawn City, a superficial town that is a mixture of western and eastern culture. The characters in this world kind of represent the life I live here or what I'd like to do. They even have their own currency.
What's your favorite place in the world?
Berlin, because it's always changing and you can always discover new things here. I love visiting parks and buildings and take lots of photos of buildings, people and animals, and sometimes my toys.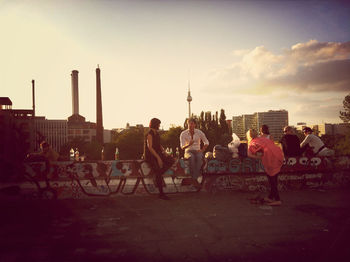 We've heard from a little bird (*wink wink) that you designed the original Twitter logo.What was that like?
I'm proud to have been a part of such a big brand as Twitter. I can still see my logo everywhere even after Twitter got rid of the old logo and changed to the bird.
My first job as a junior designer was in San Francisco at a small and cool company called Futurefarmers. They were so cool that George Lucas personally asked them to make his first Star Wars website. They became even hotter after that. We made arty website themes and designs with trippy sounds and lots of animation.
I moved back to Sweden to start my own company after I worked 9 months at Futurefarmers, but kept working with my boss, Amy Franceschini, because we work so well together and I really miss the times we worked a lot together.
Spinoffs of the Twitter logo Linda designed.
The first Twittr logo that Twitter co-founder Noah Glass designed himself.
How did you come about it?
Noah Glass, the brain, developer and entrepreneur behind Twitter contacted us to tell us that he finally had some money to rebrand his Twittr (what it was called back then and already was popular had lots of users tweeting photos of their coffee cups at work). The logo looked like a green slimy blob. He'd been a fan of Futurefarmers since forever, and he was so happy to be able to work with us.
We had three days to design the whole website, and I usually make a bunch of logos along side the high prio work. I managed to make 20 suggestions or so, and he picked the blue one saying it was perfect. It wasn't perfect, but it made quite an impact. Shocked Twitter users complained about the redesign at first.They thought it looked like a Japanese chatroom for teenagers, with that baby blue and bubblegum logo. And it kind of did, but Noah loved it.
I think he was brave to let us do the rebrand, and I think that it's good to do something different to be noticed.
Thank you for the interview Linda! Go and check out Linda's work here and make sure to visit her on EyeEm.
Recommended Blog posts
On 4 Wheels through Fukuoka
An Interview with Jens Daemgen from ProCamera
Hi, EyeEm Ivan Vega