The Way I Shoot: Kerryn Benbow
By Stephanie - 8 min read
Kerryn Benbow is a master in creating unique photographs that depict a somewhat different reality. Her images being the result of a creative editing process, we've asked the Sydney-based photographer how she creates her stunning atmospheres. Get ready to take some notes!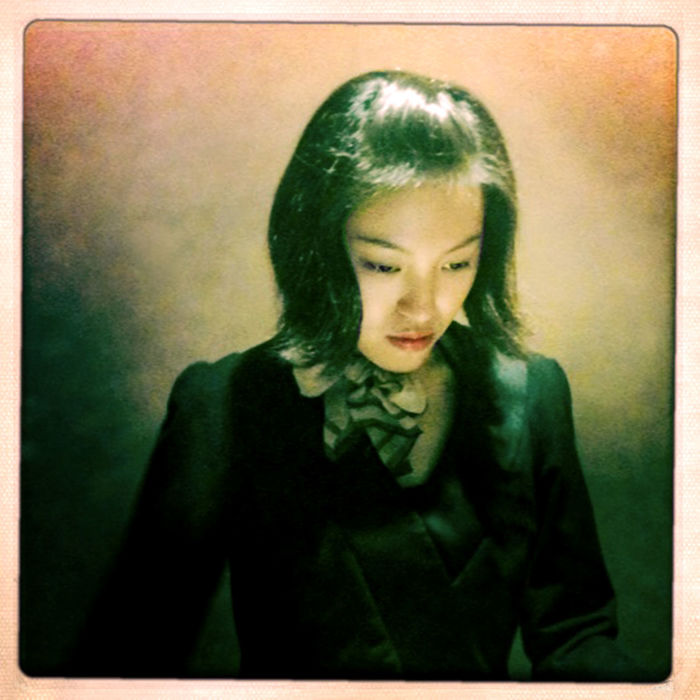 Hello friends!
Kerryn Benbowis a master in creating unique photographs that depict a somewhat different reality. Her images being the result of a creative editing process,we've asked the Sydney-based photographer how she creates her stunning atmospheres.Get ready to take some notes!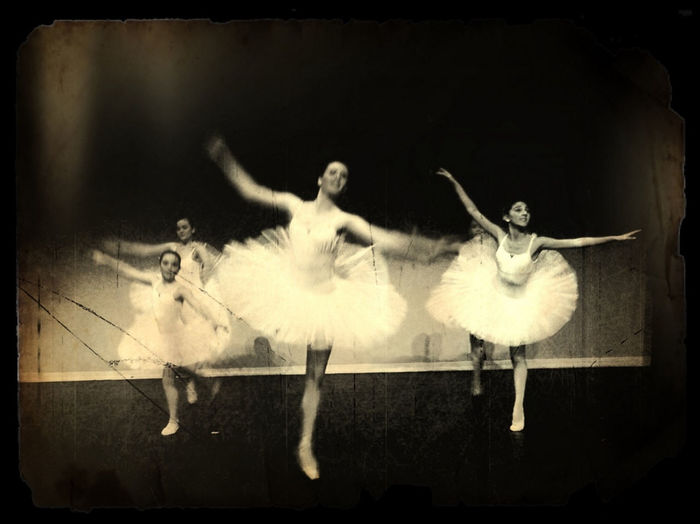 Hi Kerryn! How would you describe your shooting style?
My shooting style is that of an old, over-intellectualising hippie with an appetite for destruction!! Haha, just kidding….sort of…. : )
I am however covert, obsessive and annoying to those around me! I don't really choose the way I shoot, I live it. I capture people, mostly strangers, and places that I come across in my daily life. I can rarely live with MY OWN simple, "straight", street photography though. Satisfaction is usually not forthcoming unless I tweak it a little from the centre, either way is fine.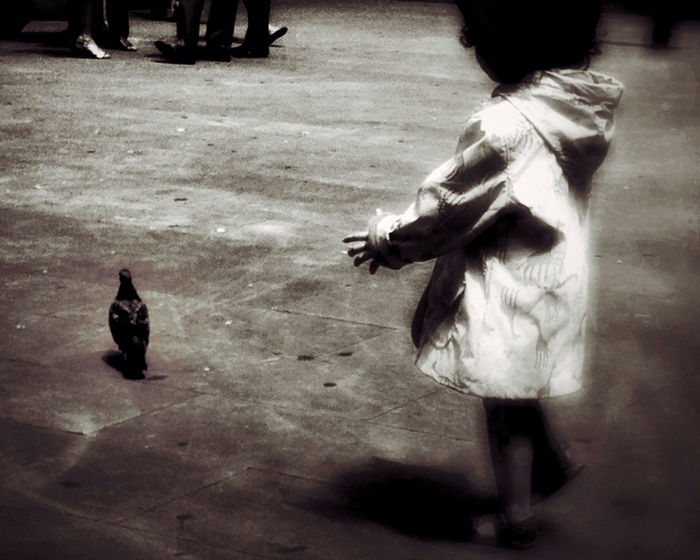 I had the good fortune to spend quite a bit of time in Mexico and absolutely fell in love with the beauty of the Zapotec and Mixtec people of the South I became obsessed with photographing them! As most of them didn't realise that I was taking pictures with my phone, I was able to tap into WHO they really were in a given situation.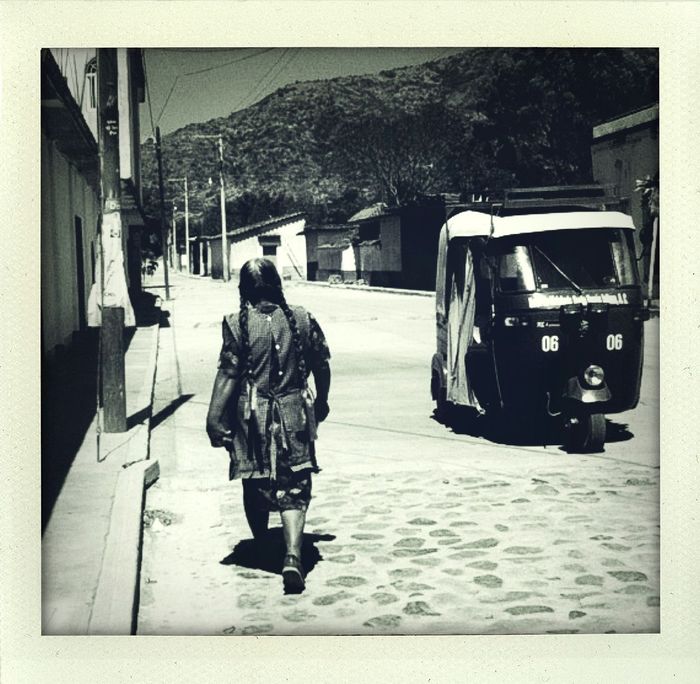 I guess this could be considered intrusive, but to me the essence is in the capture and the moment, post rationalising and theory just adds barriers to the human condition and capturing its truth. Brilliant iPhoneographer, Sion Fullana, once told us in a workshop on street photography:
"Always keep in mind when you shoot street HOW you're portraying people, feeling how YOU would like to appear if someone else was photographing you without your knowledge.Anything that would make you uncomfortable or you wouldn't like to see, don't take it of someone else".
I really like this and try to stick to it both on and off the street.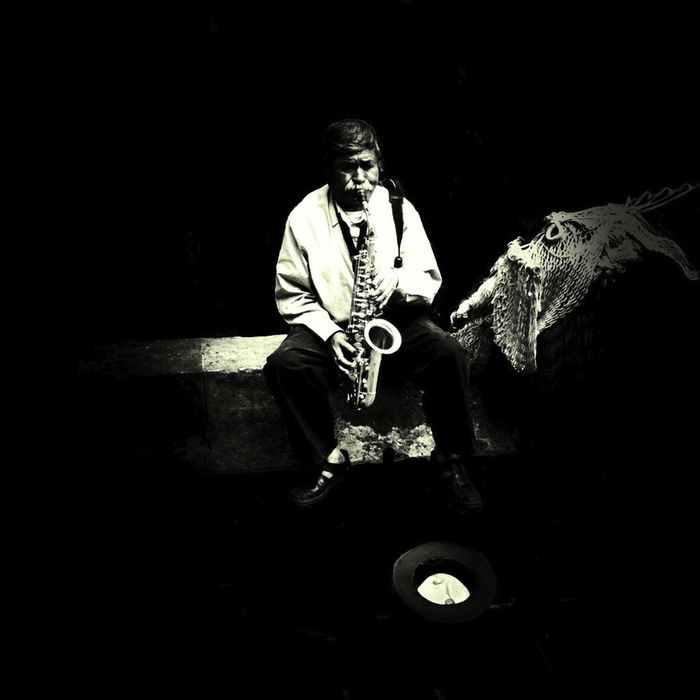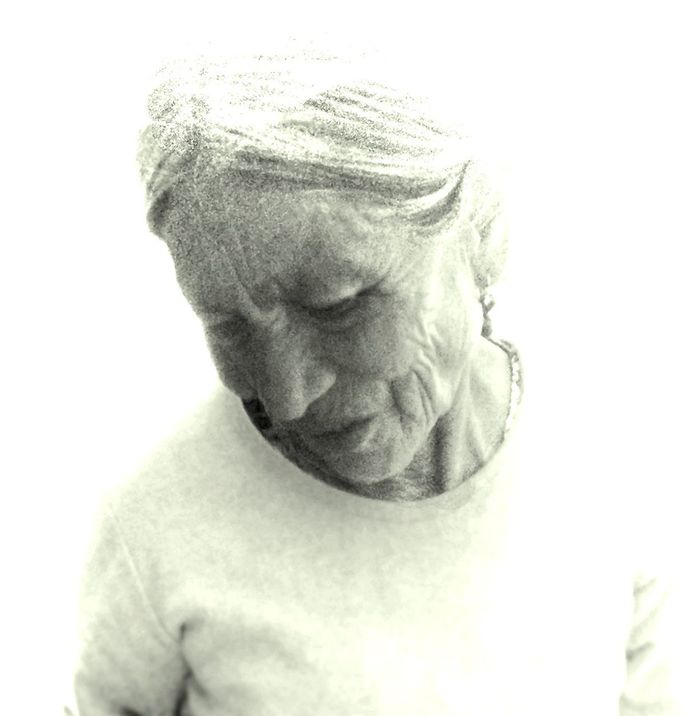 My style is about sense and meaning, its about the details of a thought or emotion, sometimes realistic, sometimes skewed, but always honest. I connect with my subjects, often falling in love with whats around me, even inanimate objects! I can sometimes get a little kooky, and love the unreal, but I think we all have a little of that in us.
What apps do you use?
I mostly shoot with Camera+ because I think its a robust camera app, it allows you to choose your focal point and white balance, and its become habitual for me. I believe its really important to capture an image that is as technically good as possible, it makes is so much easier to work on later. I often obliterate a technically great image in post processing though, but hey, its fun and sometimes it results in a much more interesting image!
I use quite a lot of apps on a regular basis including Snapseed (probably my favourite for basic editing), PhotoStudio, for masking and cross processing, PhotoFX for tones, lighting and diffusion, BlendCam and Blender for, well, blending, Noir for B&W and monotone spotlighting, CinemaFX for Charmed Glow, Layers for building up images as well as isolating specific elements of a pic and painting, and Pixlromtic, Grungetastic, and ScratchCam for grunge filters. All the fun and "deconstruction" happens in Decim8, PictureShow, Dynamic light, AutoPainter II, iAwesomizer, BlurFX, Tiny Planets and LoMob.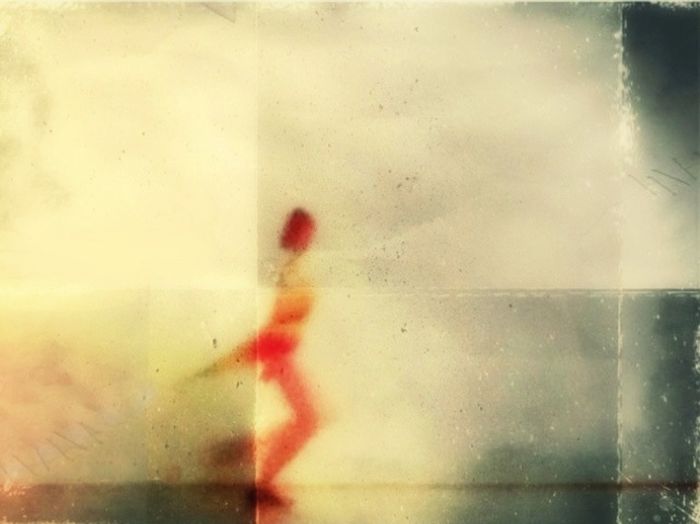 Can you give us a step by step process in how you create one of your photos?
Happy to. So this lady was sitting down in one of the exhibits at the fantastic MONA gallery in Tasmania. I wasn't sure if she was just having a rest or was a part of the exhibit, but it somehow "worked" to create an interesting mood for the scene.
People just walked by and she paid no attention. She "knew" I was shooting, but chose not to flinch or acknowledge me. There isn't a large amount of processing on this one, as with many, hopefully the simplicity of the process will inspire you to play! Oh, I took the image with Camera+.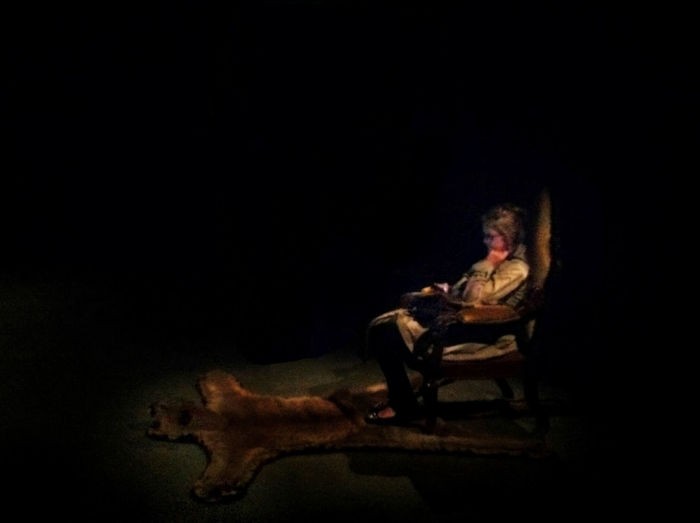 Step 1: I imported the image into Layers and then duplicated the original layer to create two layers of the same image. I then increased the transparency of the top layer and used the bottom layer to guide me as I painted over the people and light in the background in order to conceal them.
Step 2: I then saved the image to the Camera Roll and imported it into Snapseed. I played with the white balance a little to blend the black drawing with the black background, and I used the ambiance tool to enhance the light areas and the rug on the floor.
It was only a subtle change but it gave me the final image which I was reasonably happy with. No doubt some will like the original more, but I really wanted to isolate the subject to emphasise mood, tone and solitude. Almost like we are a voyeur looking into a strange world.
Any last pro tips?
Shoot, shoot, shoot, don't stop, and do it with love!
Rules are ok and a good quality image is a good basis for a great end product., but having said that…..do what YOU want and if the end product makes YOU happy, it was a success!! All the "rules" have been broken on many a universally acclaimed image. Technical perfection is nice. Mood, emotion and compassion win every time.
Experiment with apps and stick with what works for you rather than what might be popular. Combining apps in processing is a must!!
Participate in communities like EyeEm, G+ and Facebook groups like Appstract, the tricks and tips you get from fellow mobile photographers are invaluable! Plus they are all so damn inspiring, quite lovely and some are pretty good looking too!! Haha!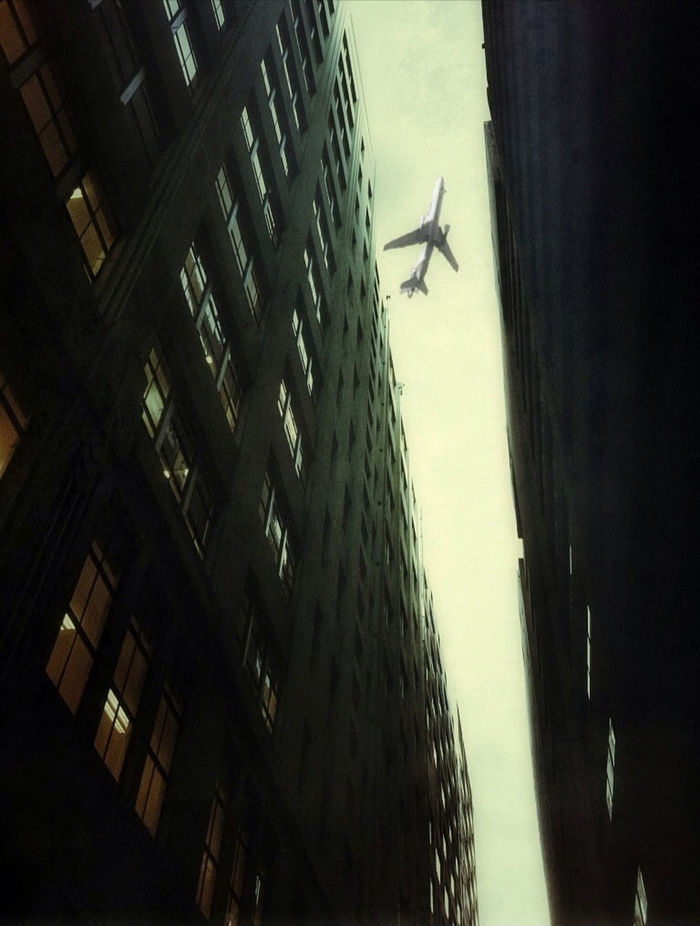 If you are feeling creatively drained, look to your favorite photographers, artists, film makers, writers, musicians, mobile photographers, creators for inspiration, and just keep shooting. Go to new places, galleries, different areas in your city or a new town. Shoot your kids, your families, your friends, your dog, your walls, your windows, your trees, your clouds, yourself…..look into the details, "sense" meaning, stop thinking, be an observer of the unspoken,…it WILL come back!
Really try hard not to compare yourself with other photographers and artists, it causes self doubt and kills creativity. Just look at the many different styles of the photographers you like and you will see there is room for all. Also remember critiquing is productive and useful, blatant criticism is destructive and bites right into creative freedom so let that wash off you and move on.
Finally, when shooting, think less and feel more, try different perspective, don't be afraid to connect and don't be afraid to express yourself and publish your work, we would love to see it.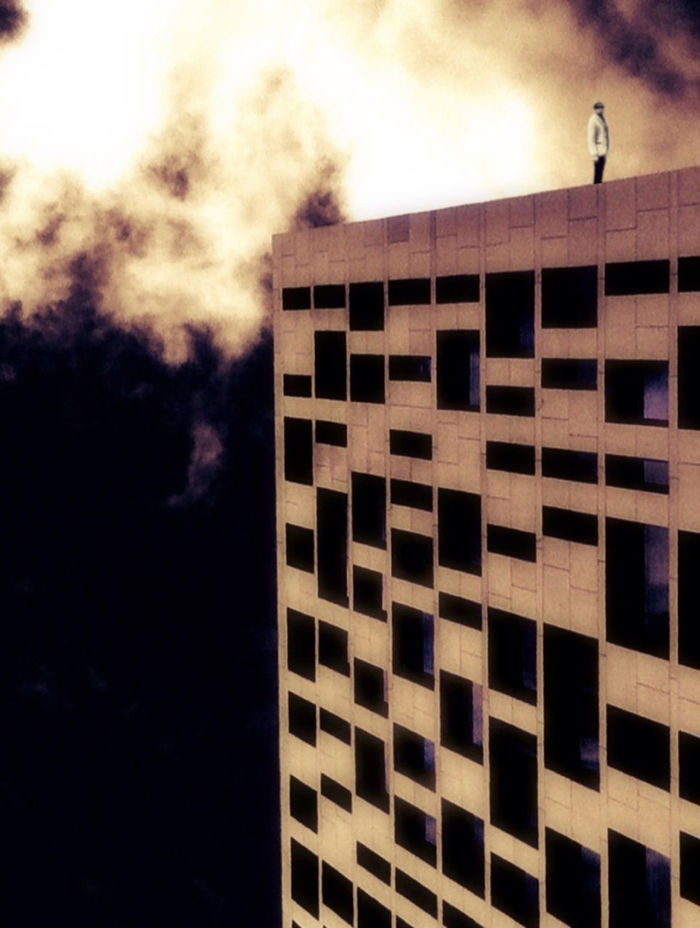 Thanks so much Kerryn! Now head over to Kerryn'sprofile and follow her to get all her latest shots in your Friends Feed.