The New Talents Gallery: The 12 Photographers on our Wall This June
See the shots picked for the walls of our Berlin & NYC offices this month.
We recently introduced you to The EyeEm New Talents Gallery, our new mission to exhibit EyeEm's freshest talents on the walls of our Berlin & NYC offices. Featuring photographers who may never have had their work exhibited before.
For the second edition, photo curator Maddy selected the incredible work of 12 new faces. Find out who – and see their work on the walls – below!
---
The 12 new talents exhibited this month
New month, new talents! For the second edition, exhibitedat our EyeEm Studio Berlin, the following talents were selected:@larnfly, @u22575012, @SATURNE_lena, @mathilda_grc, @tirionswife, @____m79, @partylexdoor, @joanneyswong, @iharpaulau, @Harimaolee, @legendaryalex, @ethanray5.
Congratulations to everyone selected!
---
A Visit with May's New Talents
Last month's exhibition was a success! The reactions from the photographers were fantastic, with two of them even coming by to visit us and see their work on display.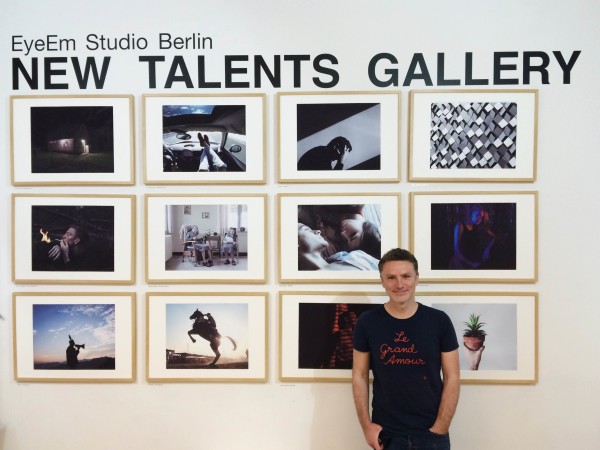 "I've never considered myself a photographer. When I got to know that one of my pictures had touched someone else and was considered good enough to be featured in an exhibition among such brilliant photographers, I felt both confused and grateful. A beautiful gift and an opportunity to meet the incredibly lovely people behind all this work… Thank you team, for your open eyes and heartwarming smiles!"
"The exhibition isreally a nice concept to boost new photographers and to make them take photography more seriously.When I saw my picture was featured in the New Talents Gallery amongst other photographers from around the world, I was more than happy. Berlin is regarded a hub for art, and when I got to know my picture was displayed at your studio in Berlin, I was overwhelmed."
---
You could be next!
Here's how you can get exhibited:
Join EyeEm to get exhibited in Berlin or New York. We're considering everyone who joined from June 1 to July 1 for our Julyselection. Simply tag your photos with "Fresh on EyeEm," and you might have your photos exhibited soon.
Want to visit us and check out the exhibition yourself? Just tweet us and we'll be happy to show you around. Our doors are always open.
Header image by @ethanray5