The Guy on the Evian Bottle: Q&A with Fréd Deleersnyder
Do you know that guy? It's Fréd and he's welcoming you on Evian bottles all around the world. He's also taking pretty nice photos, likes to go on insane trips and moving to Tokyo soon.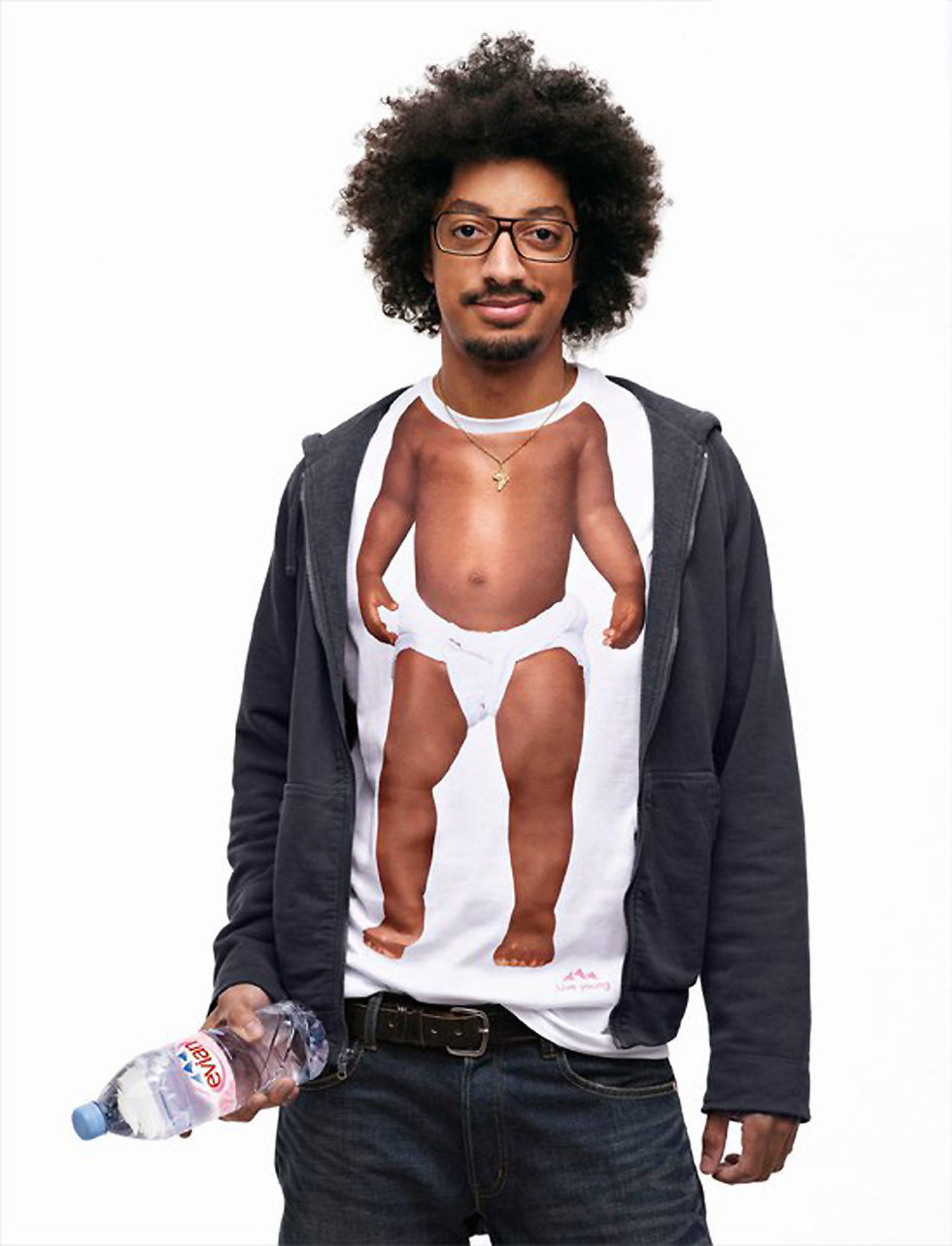 Do you know that guy?
It's Fréd and he's welcoming you on Evian bottles all around the world. He's also taking pretty nice photos, likes to go on insane trips and moving to Tokyo soon.
Reasons enough to ask him a few questions..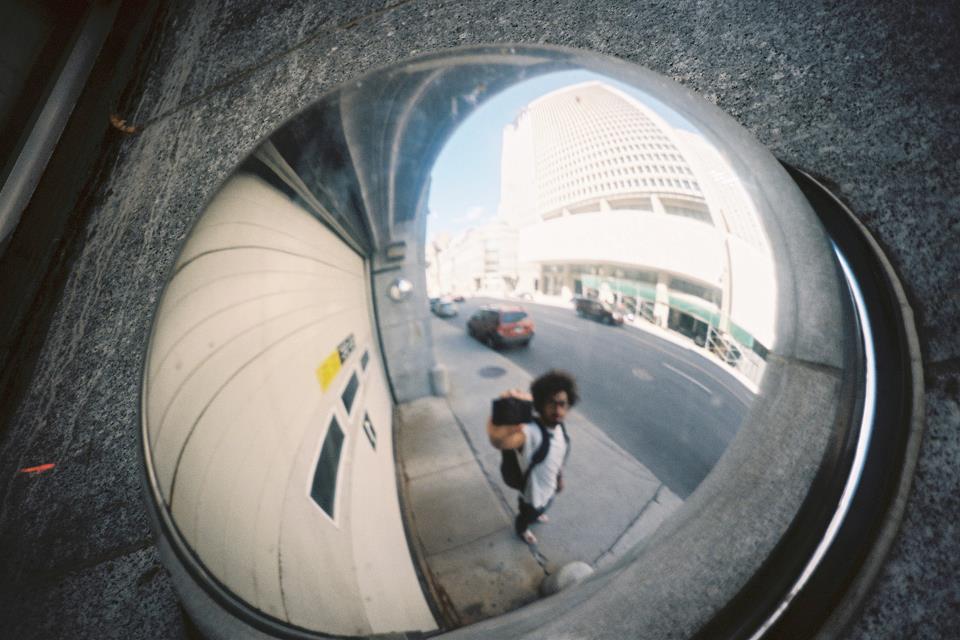 Yo Fréd what's up?
Heyyy ich bin sehr gute. So I'm French living in Paris, I'm a freelancer model/comedian, I do not like to tell how old I am so let's that's say up to you. I've always been attracted by media (photos, videos etc..) thats why I made an audio engineer school.
My favorite spare-time activities are travelling and taking pictures. For an example of what kind of photos I like to take: "Do you see this top of the hill surrounded by nothing where we'll need to climb up behind the falls and everything, this is where I'll shoot."
Your face appears on campaigns all over the world, most prominently on Evian bottles everywhere. How did the whole thing with you and advertising start?
As my mother is a choreographer I was kind of modeling and dancing from early on. So one day I met a guy at one of her dance shows and he told me to try to do some pictures. Then I called the number he gave me about a model agency in Paris. The guy in the agency told me to do some pictures to see if i'm photogenic and so on and I finally got listed in the agency. After that the whole thing started: castings, commercials, other agencies…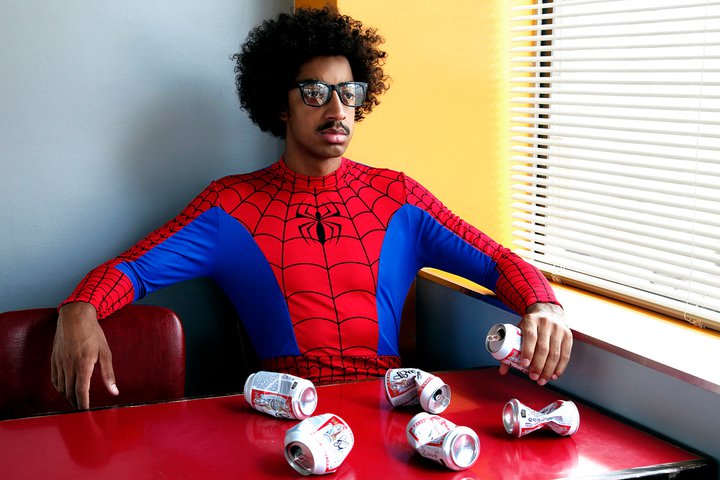 Photo by Antoine Chesnais
Where does the name Deleersnyder come from?
Funny question.. It comes from the Netherlands because of my father's origin and it means "leather cutter". So probably one of my old folks were doing this. I wish I would have been old enough back then to get a nice pair of shoes.
We've seen your face in Berlin, Tel Aviv, Dubai … what's the craziest encounter you had with yourself yet?
Near La Défense in Paris there's a billboard that's more than 4 times bigger than myself. That's when I said: Wow.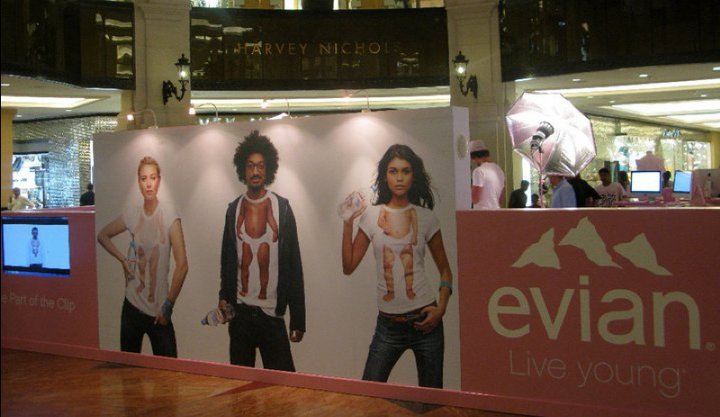 Fréd in the United Arab Emirates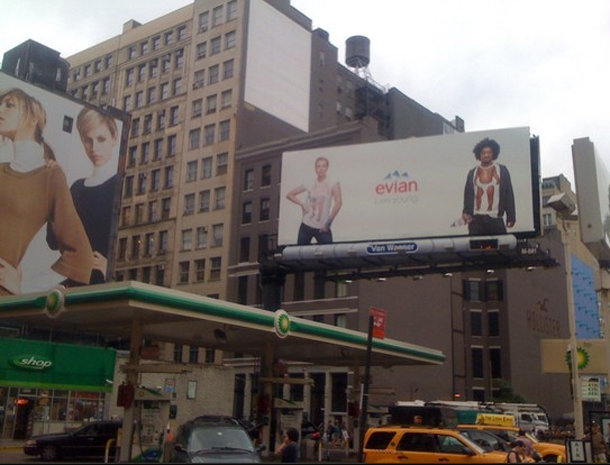 Fréd in New York City
You're also taking photos yourself. Which 3 photos you took recently are your favorites (and why)?
Photo of my homepage simply because it is really out of time.
Picture I did in the forest in 400asa color with fog. I like it because it looks scary.
One of my pinhole photos from Thailand because i had to climb up with difficulty to do that beautiful snapshot of the bay.
How did you start with photography? What was your first camera?
My first camera was the Holga 120 CFN in 2006 that a friend put in my hand and said "take a look at this". At this period I was attracted by photography but never tried it. I began to take picture with this Holga and after a while with a Lomo Fisheye 1.
I was taking picture here and there and two years later I've been to New York City for the first time with both of cameras. It was a revelation to take pictures. So I continued with snapshot photography for many years and nowadays I still only shoot films but with a reflex and a pinhole camera.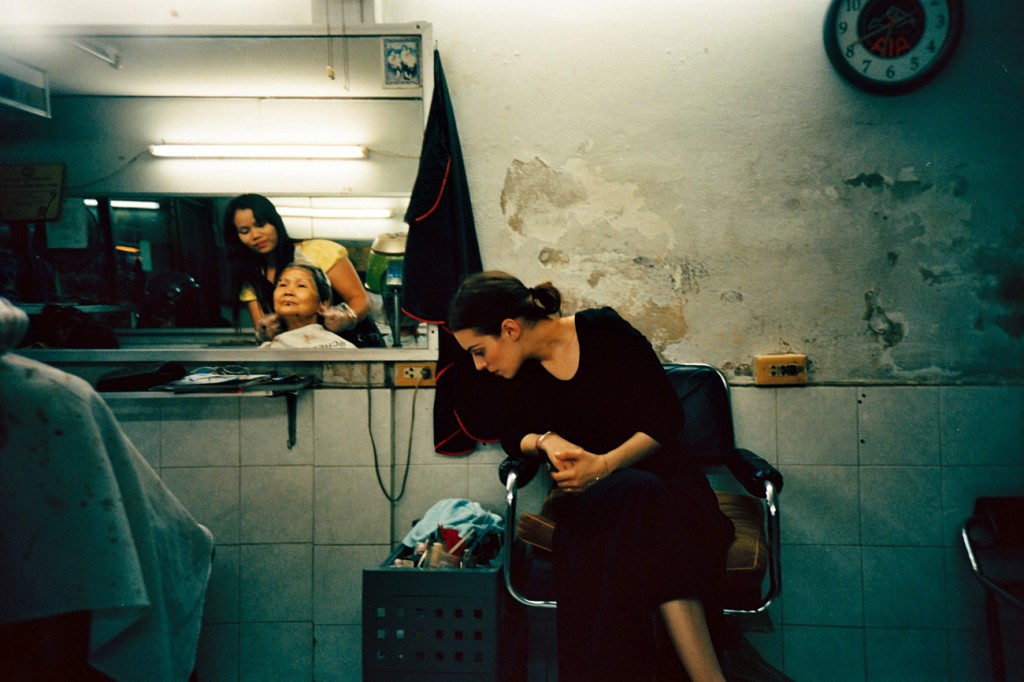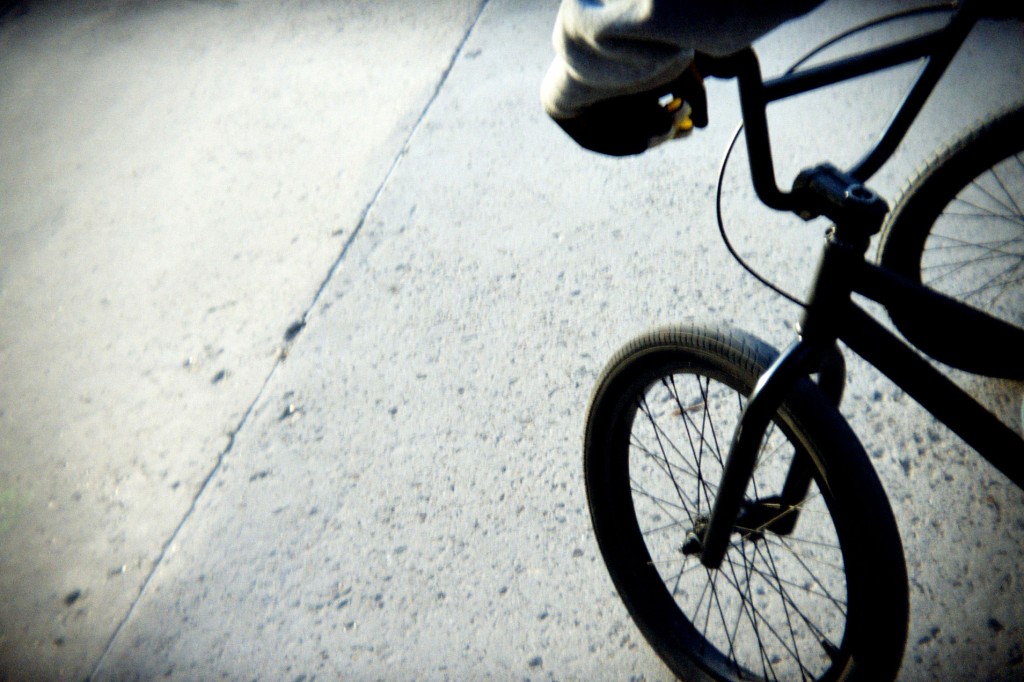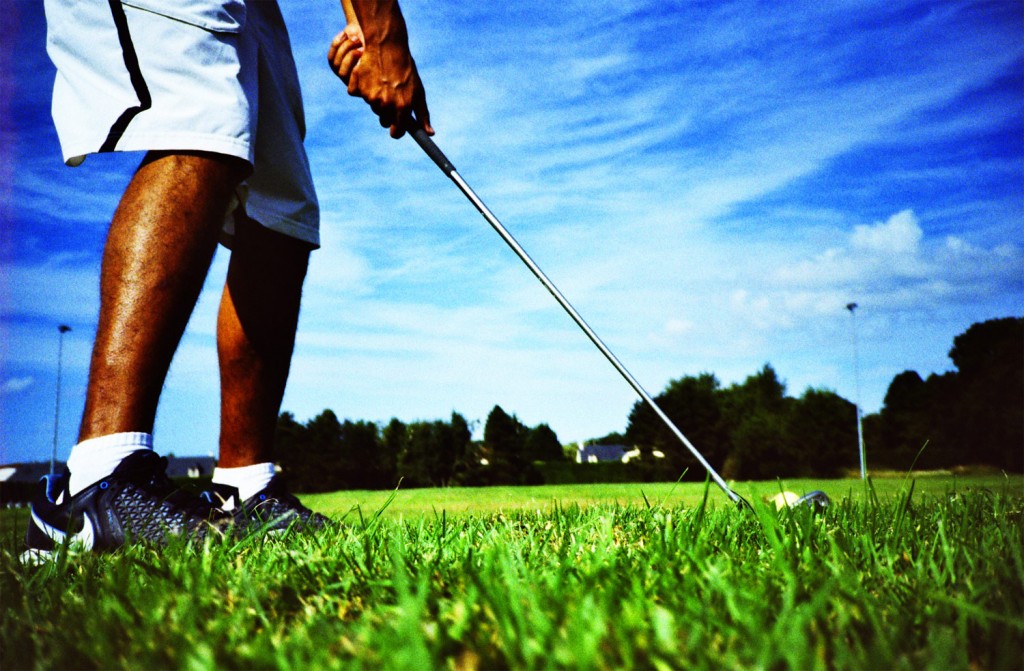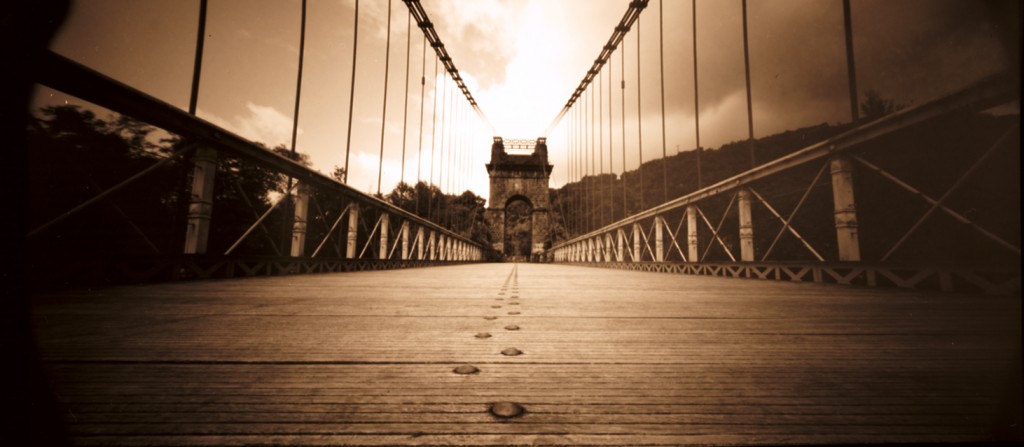 You've won the lottery – what do you do?
A huge world tour with huge bags filled of mamiya, rolleiflex, zero image, films etc.. To go to the craziest wild spot pictures unknown by the world (hope there are some left..).
Is there a picture you shot that tells a special (romantic, crazy, insane) story?
Yeah I remember when I was in Thailand (Planning to go to Koh Samui) I took the train from Chiang Mai to Bangkok (10 hours by night) after waiting for 4 hours in the BKK railway station at 9am with the smell of noodles, chicken etc…
I finally got into the train after 2 hours delay and found out that the train is shaking so crazy so I ain't gonna sleep until i got there. Finally arrived at 4 am in the middle of nowhere. A guy passing by told me that he could drive me to the ferry but I needed to give more cash (I've already paid tickets for train-bus-ferry), otherwise I'll have to wait 5 hours to take the bus.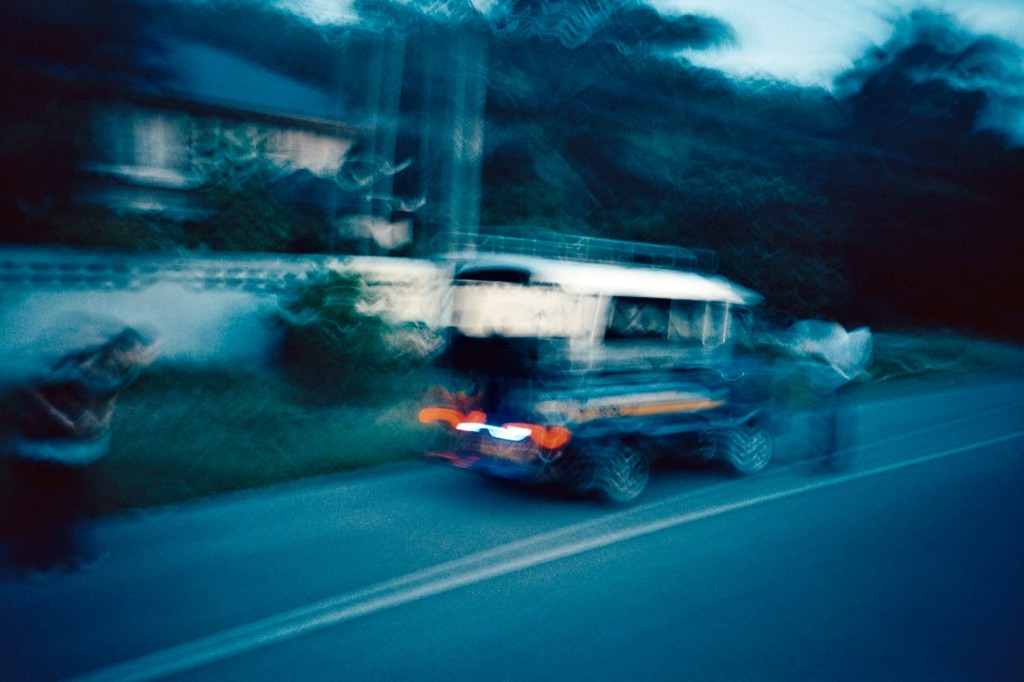 So after giving the cash two guys came with an old truck and we began to drive towards the ferry. At some point I asked myself "What the hell am I doing here? With two guys that I don't know who don't even speak english and my girlfriend and another guy".
I was really freaked out, first of all driving that fast with no seatbelt and without any idea about where we were heading. Fortunately I noticed that the guy was following the road to the ferry, so after 45mins on the road at 150km/h I was more confident and then it happened…
The car (pic above) broke down on this road (pic below) and I thought "Ho well that's just an engine overload, a bit of water will do the job" but hell no!!! I was stuck in the middle of nowhere pushing that piece of old truck for 2km wearing flip-flops. In the end it didn't work out and the driver told me to pay him the rest of the money. I left without any words and then we were the three of us was walking on the road with all our luggage under 35°c and nobody on the road. Fortunately, a guy stopped after a while to help us out.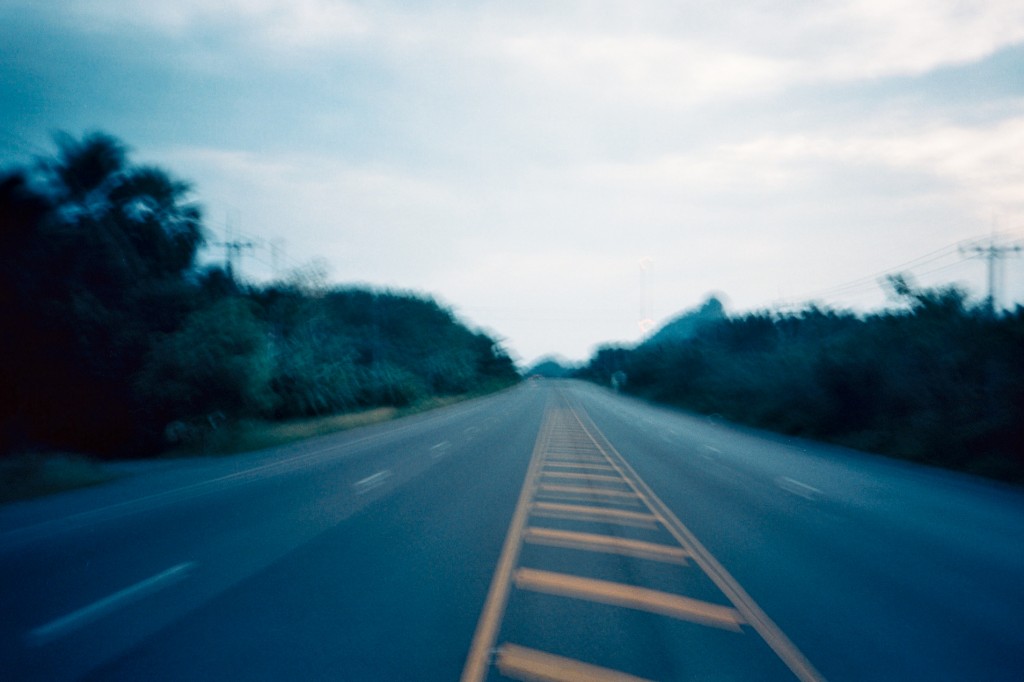 Which person, dead or alive, would you like to hang out with?
Well she is next to me right now called by the name of Josephine hehe ; )
What's your favorite music you're currently listening to?
Sir Mix-A-Lot – Posse on Broadway
Bassnectar – The Matrix
Hulk Hodn & Hubert Davis – One4Suff / Bukitacake
What inspired you recently?
South Korean movies and autumn.
What's up next in the life of Fréd?
Looking forward to move to Tokyo!
Thank you for the interview, Fred! Now go and check out more of his work on his website and tell him to exchange his Blackberry for a proper phone soon, so he'll join us on EyeEm.
Recommended Blog posts