Telling Stories with PDN's One Life Photo Awards
By Jenna Black - 3 min read
Enter now for a chance to win $10,000 in cash prizes, and a profile in PDN and Rangefinder Magazine
"Telling a great story in any type of photography is more than just sequencing images—it's building a thoughtful narrative and making visual choices that tie the series together." –Holly Stuart Hughes, Editor of Photo District News
Founded in 1980 in New York City's Photo District, "Photo District News," or PDN, is a print and online publication dedicated to bringing photographers the news, information and inspiration they need to succeed.
Last year the PHOTO+ group, which publishes PDN and Rangefinder, took over online arts community See.Me's contests, The Exposure Award and One Life, both committed to honoring excellent storytelling in photography.
This year's One Life Photo Competition, which closes December 15, accepts all types of photography that center on fundamental themes including people, places, things and ideas. There are also some big prizes up for grabs, including $10,000 in cash, B&H gift cards, an exhibition and a feature in both PDN and Rangefinder.

Submissions will be judged by**top eyes and minds in the industry, including EyeEm's own Head of Photography, Xavier Antoinet.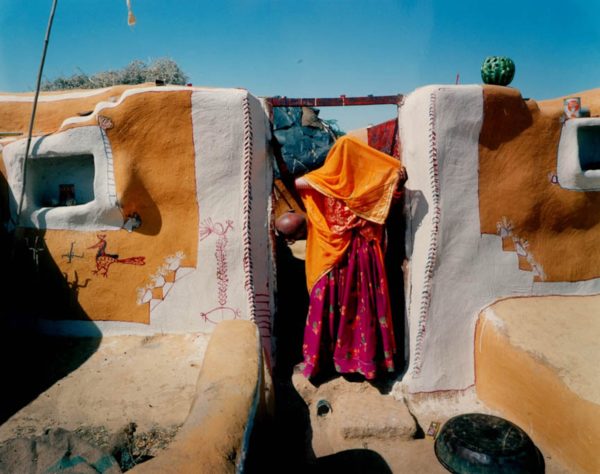 Salvo, Grand Prize Winner – One Life 2015
Tomark the launch of the contest, wecaught up with PDN Editor Holly Stuart Hughes to get her take on what storytelling means to her organization and how photography has changed since PDN's inception.
"The story of photography is the story of constant technological innovation—larger sensors, faster autofocus, mobile computing, smartphones—making the capture and dissemination of images easier and faster," Hughes said.
"While technological shifts have enabled more people to make technically competent images, there is even more pressure on photographers to go beyond just recording moments. They have to deliver something that's original, probing, compelling and thoughtful. To succeed in the professional world requires not only great image making, but a lot of other expertise and problem solving ability, too."
knopf, Ideas Category Winner, One Life 2015
Since it was foundedin 1980, PDN has covered industry news and technology, providinganalysis, insights, as well as inspiring ideas for anyone interested in photography.
Their experience gives PDN a unique position to judge how photography itself develops.Hughes says that most recently, photographers have diversified their clientele and begunexploring new forms of visual storytelling that extend beyond still images. PDN hasreacted to this development byproviding more in-depth coverage of video production and techniques, as well as more furtherinsights into the fine-art market.
Even though they've been surveying the medium for so many years, Hughes is sure that photography will nevertheless hold a lot of surprises:"Photographers are endlessly inventive, enterprising and ingenious. Predictions are futile."
One Life International Photography Competition runs until Dec 15and entering costs $40 per series, which includes up to 10 images.

HeaderImage: Baldessarini, "People" Category Winner – One Life 2015