Team Snapshot: Our Frontend Team Show Us A Different Side of EyeEm
By EyeEm Team - 4 min read
Summary: Experts from our frontend team tell us how they collaborate with our designers our developers, and our photographers to create the EyeEm that you see every day.
Frontend: Where EyeEm Technology And Creativity Collide
From our biggest clients to our photographers uploading their photos on our app, our frontend team pushes to make sure that our platforms, features, and tools always power our user's creativity. We caught up with Claire Fritz, our Senior Frontend Engineer, and Peter Willert, our Engineering Manager, to find out more.
We're hiring! We're currently searching for a number of positions to join our tech and product team! Want to find out more? Head over to our jobs page and reach out to our team!
Can you describe your very first week at EyeEm?
Claire: When I started in April 2019, our annual 'EyeEm Hackathon' was taking place! It's one week a year where anyone can propose new ideas to get built over the two days. It was a good way to get to know each other and a great introduction to the company.
Peter: My first week in February 2014 was hilarious. As I wasn't used to speaking English all day and so each morning, it felt like I had forgotten how to build a sentence! Somehow I managed to get myself understood, and I'm still here over 6 years later!
If you were able to take one item from the office home with you, what would it be and why?
Claire: I think it would be Peter's Chemex! If not that, I'd take some books home from our office library.
Peter: I'd pick the self-build photo booth or the coffee machine; however, I feel like they should both stay where they are so that the team can enjoy them!
Can you show us an EyeEm Profile you love at the moment?
Claire: I am loving Alina Potapenko. This particular image really caught my eye!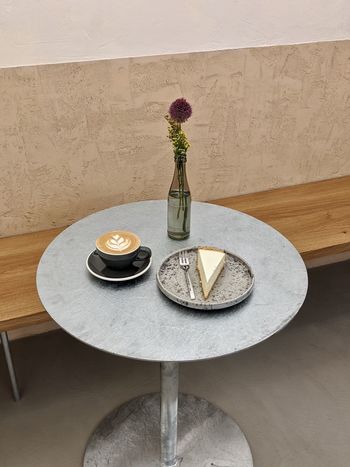 Peter: I'm always waiting for uploads from bosch and of course our very own eyeem office photohaus!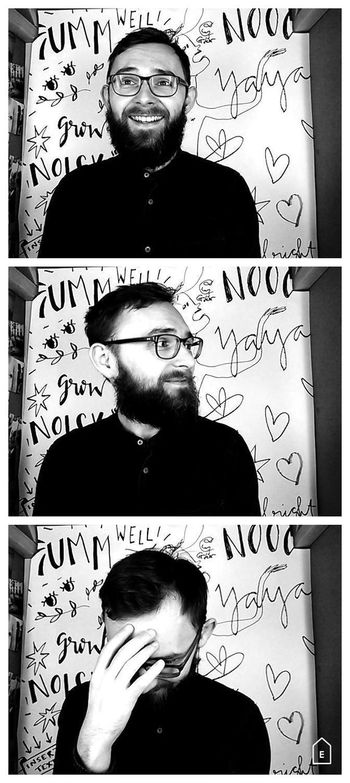 What are the main reasons someone should join the EyeEm team right now?
Claire: We are a small team, which allows us to be flexible and spend less time on processes. We have an exciting tech stack, which is always evolving, but we also work on meaningful features for our users. Everyone can bring their own ideas and has the power to make a difference.
Peter: We're currently interviewing for a Senior Frontend role and what candidates tell us is very interesting. Where many are feeling stuck in huge teams with slow-moving processes involving low responsibility, we offer the opposite. We're a fast-moving team that is focused during our sprints, with no side quests and urgent fixes as a distraction. We've removed most obstacles and together with the QA team, we automate most of our tests so that every member of the frontend team can release whenever their feature is ready and focus on their next project.
Find Out What Claire's Been Working On In Her First Two Years
Can you tell us about something you're proud of achieving during your work here EyeEm?
If I had to choose one, it would be EyeEm-UI. Best described as our catalogue of interface elements, it really is only the tip of the iceberg as it combines the work of developers and designers. The library stores all of the elements visible across our web and app platforms, including colors, icons, typography, and helps us streamline our processes so we can focus on building other meaningful features for our users.
Can you tell us more about what GraphQL is and why it's such an exciting project?
Frontend is an area of programming that evolves incredibly fast with libraries and frameworks being regularly published and new standards being tried and tested by the huge community around it. GraphQL is one of the new standards that has been widely adopted by developers because it offers added flexibility and performance with data loading. For us here at EyeEm, GraphQL has helped us reduce the data loading times and make the user experience snappier.
Why Is GraphQL important for brands like EyeEm?
With our current open frontend positions in mind, one added benefit is that any developer joining our team that has experience using GraphQL will find it even easier to get started as they would already be familiar with the different coding patterns and conventions.
Peter Tells Us What Keeps Him Inspired Since Joining Six Years Ago
Photo: Fulya Neubert
What inspired you to join the EyeEm team?
When leaving my previous job, I had a few 'must-haves' in mind for my next one…
Build something that I'd happily use.
Join a team that's not only engineers and a bunch of salespeople.
Join a team that knows how to have some fun while working hard.
…EyeEm was the perfect match.
How do you think your role impacts our users' creativity?
Our goal is to empower the users of our software to get things done. This can be the customer that wants to license imagery, a seller who uploads and wants to make some money with the photos they have shot over the years or our colleagues that use internal tools. All of these users are using the software we provide in one creative way or another.
After six years on the team, can you tell us one skill that you've learned or developed since joining EyeEm?
I started as an engineer on a two-person team but over time I've been able to pick up people management skills. With that in mind, my new career goals are centered around supporting other team members in their own growth and helping them deliver exceptional products.
What are you most looking forward to in the next year at EyeEm?
After the initial disruptions as a result COVID-19, we are now back on track again. The first task for the front-end team is tackling some of our technical debt. Although this might sound boring, if planned right it's actually fun. Beyond that, we have some very interesting new features that I'm excited to get live!
If you're searching for the opportunity to drive innovation and creative solutions alongside our design, development, and support teams then we'd love to hear from you. Head to our jobs page to apply for our various open positions
To keep up to date with our product and photography, as well as more insights from our amazing team join our LinkedIn network.