Tap to Zoom and See How Amazing Your Photos Look
By EyeEm Team - 2 min read
New look. New features. The new EyeEm for iOS is here.
At EyeEm, we aspire to put your photography in its best light. We are proud to introduce the new EyeEm for iPhone and iPad and take your experience to the next level.
With this brand new look, we aimed at designing an app that highlights every photograph. The new EyeEm for iOS shows each image in its full glory, whether it's portrait, landscape or even square.
Since we are committed to both photography and community, our goal is to find the perfect balance between photos and the interactions around them. Bigger, bolder, high-resolution images and conversations from all over the world — so that the photo is always presented in the way the photographer had in mind.
Introducing EyeZoom
Details are important. With EyeZoom, you can now explore any part of the photo in full screen with a single tap. We want to ensure that people see every nuance of the shot that you carefully composed.
EyeZoom loads high-resolution photos in the background so your images look their best.
Navigate anywhere in one tap
We've brought all the exciting parts of EyeEm together in a shiny new menu. Take advantage of it to quickly access your friends' photos or go to your profile to add a new cover photo. Browse your Discover feed to find interesting albums and check out the latest photos taken around you.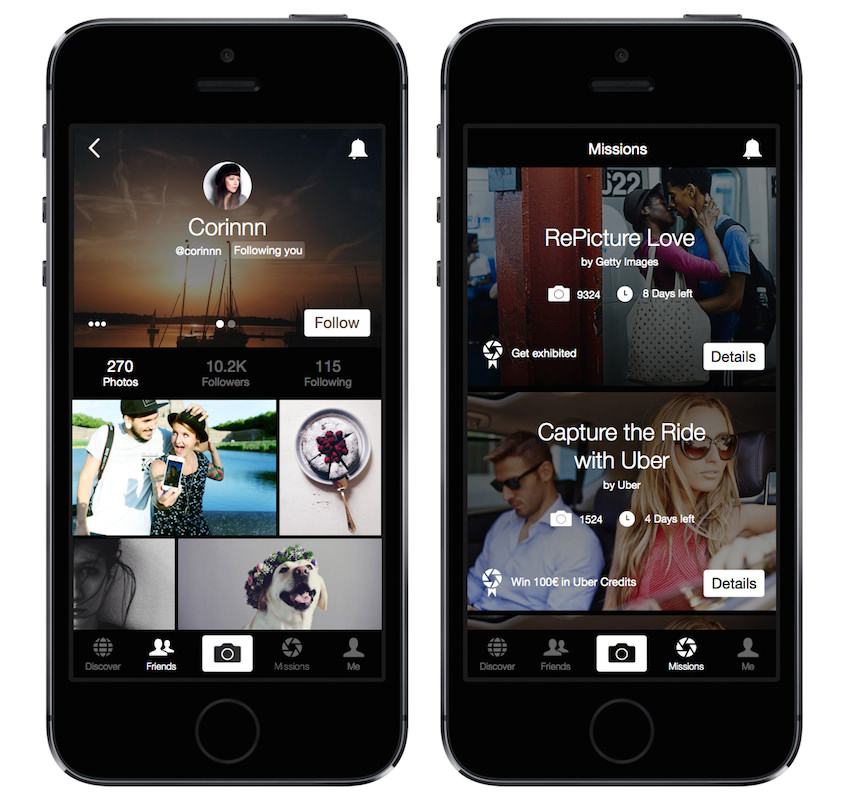 Explore Missions
Missions have been completely revamped too; you're going to want to explore them often. We're teaming up with great partners who want to help inspire you to go out and photograph the world around you. It's now easier to read what each mission is about, get inspired by curated images, and find out what you can win if you take part.
There are two new Missions today, in cooperation with Foursquare and Huffington Post, so be sure to visit the Missions tab and submit your best photos.
We're really excited about this new version of EyeEm and are looking forward to hearing your thoughts. Hit us up on Twitter and Facebook!
Header image by @chatlunatique