Take Ten: A Conversation with Enamul Kabir
The Bangladeshi photographer ([@u21410641](https://www.eyeem.com/u/21410641)) shares how he encounters the fascinating worlds in his shots.
"Walking around gets you the decisive moment."
What made you start taking pictures?
One fine evening on a photowalk, I took a snapshot with my phone—just for fun. The scene was so serene and beautiful that it just grabbed my senses. Later, I met a photographer named Imtiaz Alam Beg, who inspired me to get behind the lens. Now, I can't take my eye off the viewfinder, it seems.
These are our three favorite photos out of the ones you have uploaded. Is there a story behind them you could share?
This was taken at Dhaka's Kamalapur Railway Station. During the Eid festival, people leave the city to share time with their loved ones. This man was tense, since every year the trains get extremely crowded. The red color he was wearing instantly made me press the shutter, and I hid his face by the flash to show the moment in an artistic way.
I was coming back home from a walk and saw there was an awareness program to save the Royal Bengal Tiger-Bangladesh's national animal. People were taking selfies with the statue of the tiger.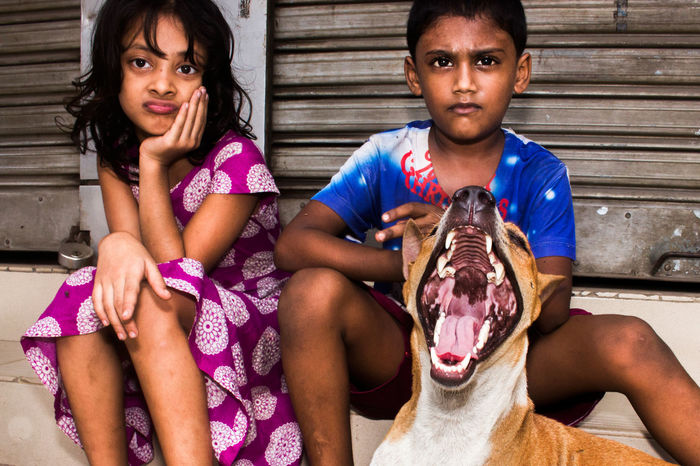 I was walking through the alleys of Old Dhaka on a sunny day. It had been really hot and I hadn't got any great photos. Then I found these two kids playing with their dog. I looked for a good moment and suddenly the dog started yawning…
Film or Digital? And why?
Both. Real feeling belongs to film. It also lets you learn a lot about photography: Without instantly seeing your shots, it's harder to take a perfect picture. You won't know what you'll get until you print and hold your picture. It's also a special joy to hold the print of a perfect shot. On the other hand, digital makes photography easier: Everyone is photographer nowadays. You can see the results instantly and share your photos or viewpoint straight away. Another good thing is that you don't need to think about how to use 32 or 36 shots—you can take as many as you want.
Where's home (however you understand the notion)?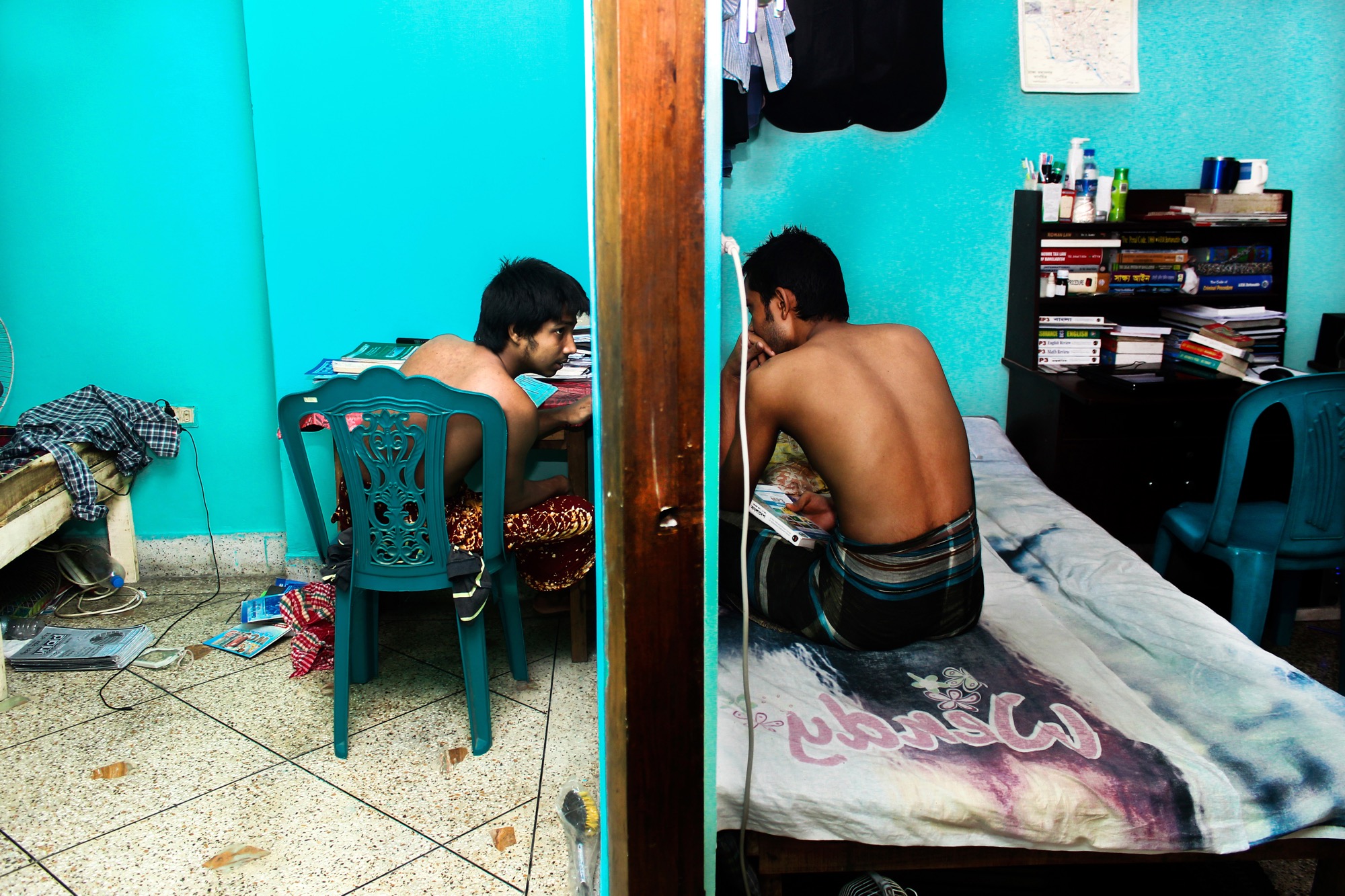 How important is post-production to you?
In general, that always depends on the type of photography you do. For me, moments, stories, and interesting elements are the most important. Post-production is useful, but when I have all of the above in my frame, it isn't necessary. Without a story, post-production won't help you.
Have you sold any of your photos on EyeEm Market yet?
Not yet. But some of my photos just made it onto the Premium Collection.
Your dearest photography ritual?
I don't have any particularly ritualistic. I don't want to put myself under pressure by coming up with ideas before a shoot. I just enjoy my walks, talk to people, get something to eat, and keep my eyes open. I believe that just walking around gets you a decisive moment.
Who is your favorite user to follow on EyeEm?
Pau Buscató.
If you could have a coffee with a famous photographer who would that be?
Elliott Erwitt.
Do you have any unrealized photo dreams? Or projects you are currently working on?
I'm working on a few projects, but the majority are unfinished since I'm working full time.
Liked this? Read the rest of our talks from the Take Ten series.