Take Ten: A Conversation with Kate Phellini
"I'm a supporter of a pure, truthful image."
Kate Phellini (@KatePhellini) is a photographer from Odessa, Ukraine. She's currently based in Warsaw, Poland, where studies photography.
What made you start taking pictures?
A need to preserve memories from fading.
These are our three favorite photos out of the ones you have uploaded. Is there a story behind them you could share?
I'm quite surprised you've picked exactly these pictures. I wouldn't say they are the ones that distinguish me in the best or most explicit way, but they do all bring back important memories.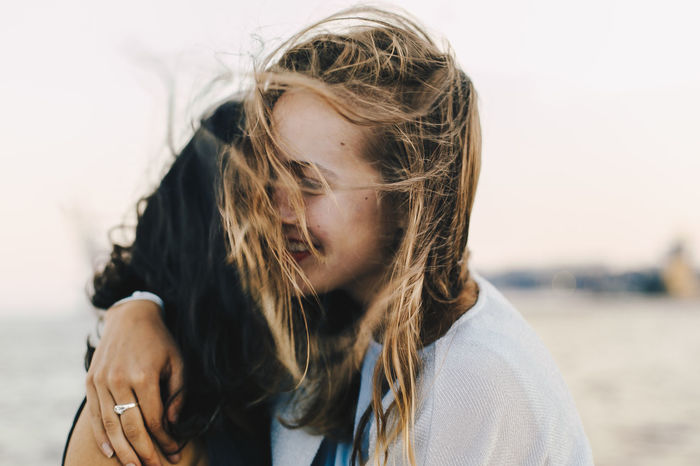 "Der Marmeladenglasmoment" is a word my friend from Hamburg taught me on a day when we took a short sea voyage. I captured this hug, which perfectly illustrates the meaning of this complicated German term in my personal glossary: A moment you want to catch and put inside a jar, so that it remains unaffected by the time, and you can immerse yourself in whenever you need to.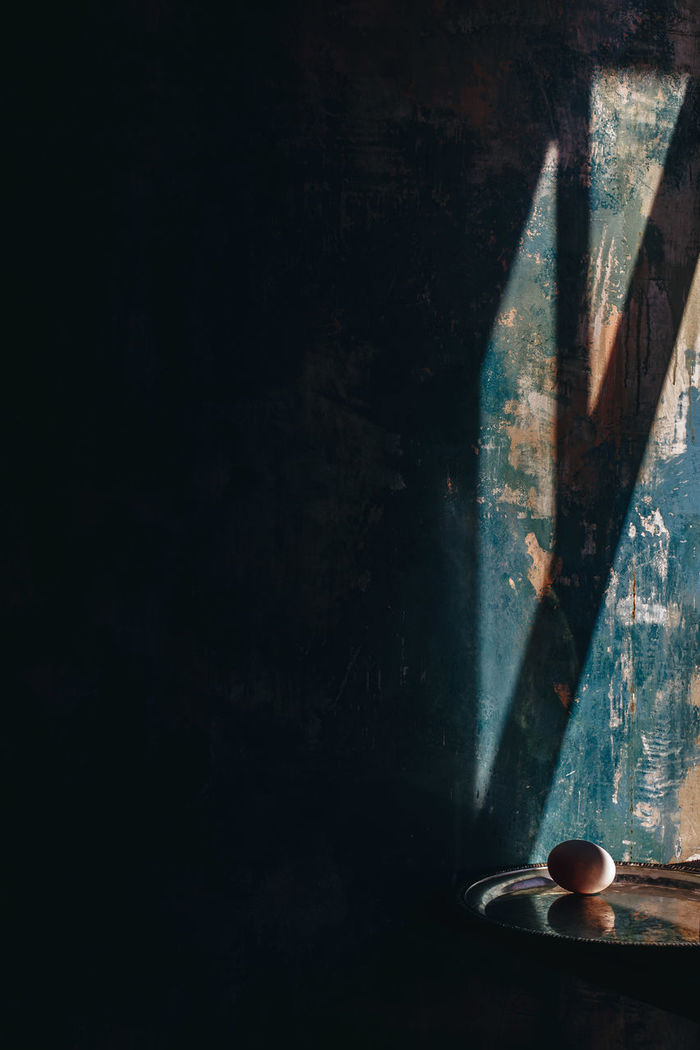 This was one of the first pictures I took for The Fish magazine before we even had any money for the very first issue. I'm proud to be in the core team of this exciting project: it has grown dramatically since that day, transforming into something more than just a beautiful print production. It's a community and a cultural platform that unites people. Please, feel invited to check out our webpage.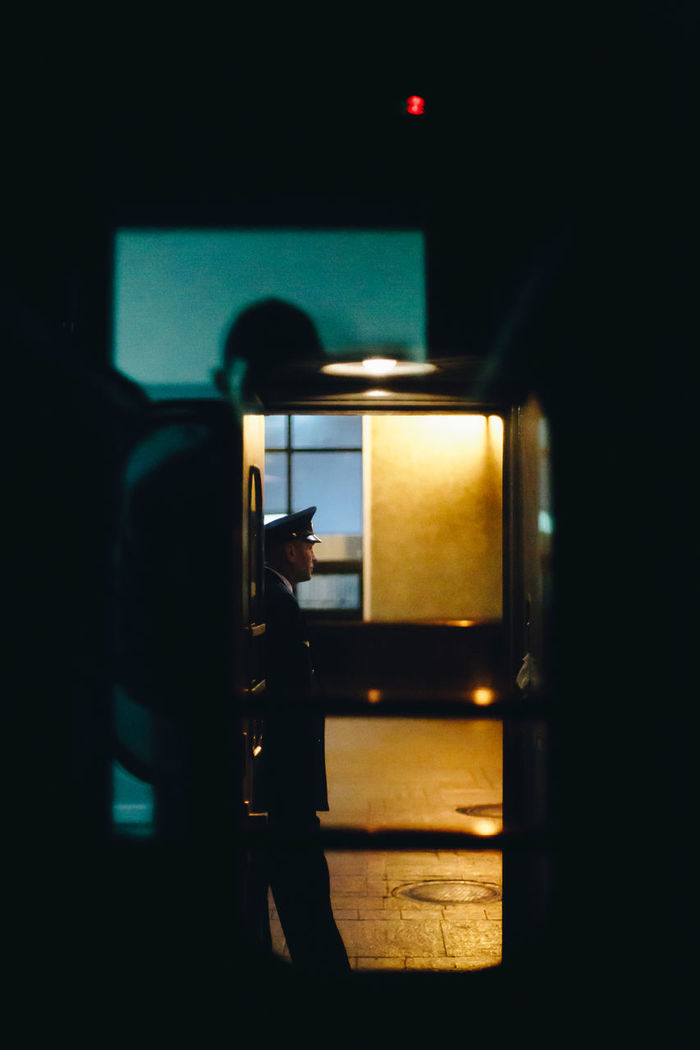 An accidental multi-layered shot. I had been sitting in a train compartment with my camera pointed at a conductor staying at the door of another train, waiting patiently for about 15 mins or so for him to be nicely framed, trying to include some more people in the background. Suddenly the door behind me got opened and another passenger came in. I clicked. I didn't realize it then, but that was exactly that fraction of a second I was waiting for.
Film or Digital? And why?
Everything. From pencil sketches over pinhole or large format cameras to high-quality full-frame DSLRs or iPhones. I am not snobbish in this sense, I go for any accessible medium at the time of recording a moment.
Where's home (however you understand the notion)?
You are your own home. You take it and transport it wherever you go. One key feature of 'home' for me is having at least one person around to share my thoughts and feelings with.
How important is post-production to you?
Just to the extent that it helps accurately represent the original vision I had while taking a picture. I mainly use 'the darkroom techniques' while editing digital pictures in Photoshop or Lightroom. It includes dodging, burning, slight tone correction, changing contrast, etc. In general, I'm a supporter of a pure, truthful image.
Have you sold any of your photos on EyeEm Market yet?
This is the first picture I sold: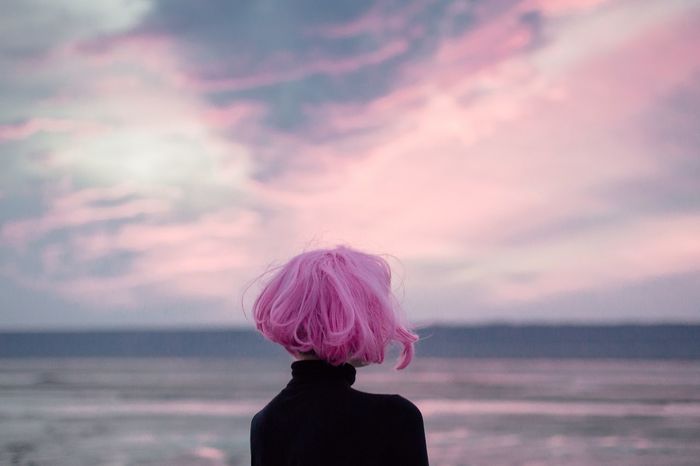 Your dearest photography ritual?
Auditory sense is the most important for me after the visual one. I love connecting sounds of music with images. Rhythms, impulses and patterns inspire me. I either have that on my mind before or after the photo session, or I put it on during the process. And yes, I do shoot videos from time to time, and I guess it's high time to dedicate more time to it.
Who is your favorite user that you follow on EyeEm?
Can Dağarslanı. As an ardent supporter of natural lighting and imponderable post-processing myself, I love the works of this photographer. He is fresh, creative, fearless. He gives impetus to see more and shoot more. To get straight to work. Now.
If you could have a coffee with a famous photographer who would that be?
George Muncey is the person that inspires me a lot nowadays. He's not only a great photographer with a distinguishing style, but also one who's eager to spread knowledge about analog photography to maintain its wide use. George's YouTube channel named 'NegativeFeedback' reveals a lot about him as a person and a photographer. I love his introspective way of observing the world and feeling it so subtly. The other thing that makes me feel dedicated to his work is that he's created an amazing print publication about film photography, 'Negative Feedback' magazine, which he launched on Kickstarter. This story pretty much replicates the way the team of The Fish magazine went through to create our zine. That's why a cup of coffee with him could also be accompanied by an interesting conversation and, who knows, a prolific cooperation…?
Do you have any unrealized photo dreams?
My big aspiration is to have a photographic book. Therefore, I am constantly looking for a topic that can remain relevant for years, to be of current interest at pretty much any time. Now I am working on a project about non-verbal communication and universal languages and I hope it will grow into something considerable.
Liked this? Read the rest of our talks from the Take Ten series.