Snacks 'n' Snaps: 15 Street Food Faves to Sink your Teeth into
Sweet, greasy, messy, downright bizarre street eats. Plus a few healthy ones!
Ready for a round-the-world street food tour? We asked you, the EyeEm Community, to share your street food favorites and to tell us all about them. And boy did you deliver! From Thai food in London's Camden Market to iskrambol in the Philippines, Barcelona's famous churros to shio yaki in Tokyo, this mouth-watering image collection will have you working up an appetite in no time.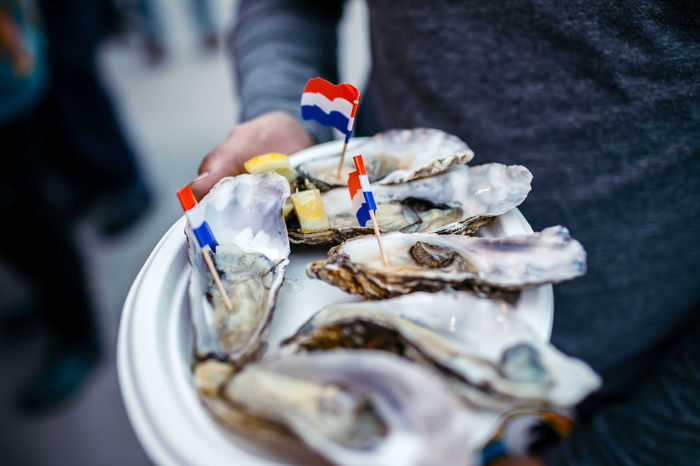 "This photo was taken at Bite Club, a street food party in Berlin. It's simply oysters with lemon. It is rather rare to find oysters at street food events. My friend hadn't eaten them in a long time and was super surprised to get some!"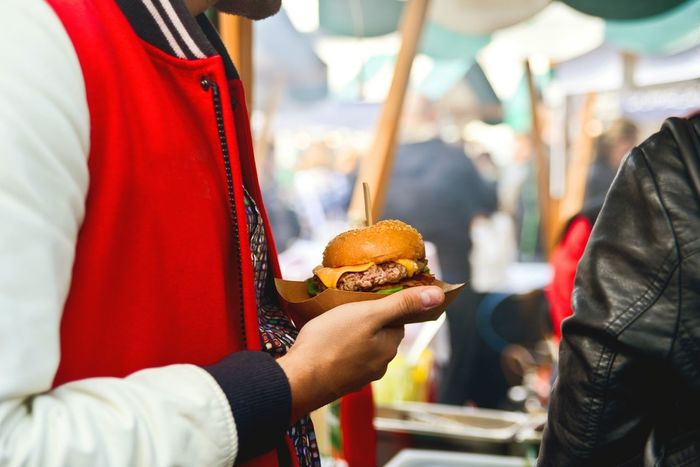 "This is the Pivo in Burger Fest – or Beer and Burger Fest – in Ljubljana, Slovenia. It's a bi-annual opportunity to taste quality burgers from Slovenian restaurants. You can also drink Slovenian craft beer there! This one burger's made of grilled meat, cheese and vegetables. It tasted delicious – I'm totally in love with burgers!"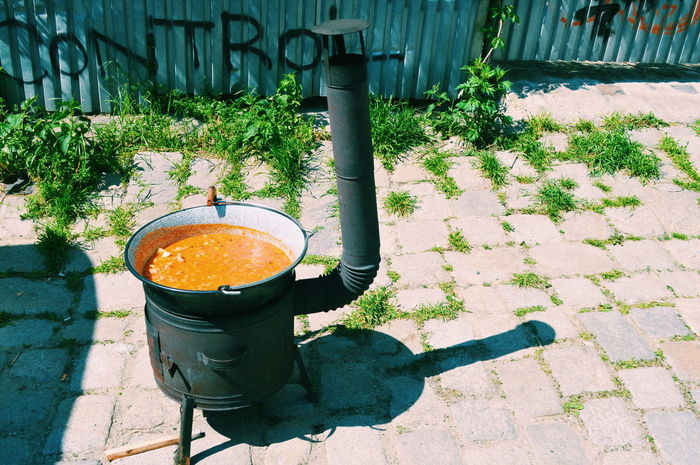 "I took this photo during a street event called Courtyards of the Kapitulská Street in Bratislava, Slovakia. It is a goulash soup and tasted really good! It's hearty beef and vegetable soup – enough for the rest of the day."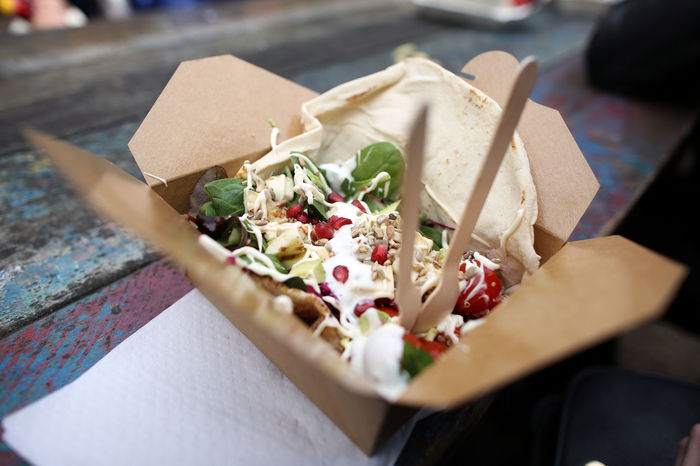 "I took the photo in London at a street food market in Camden. It was so-called "super foods" with chia and salad, avocado, pomegranate and bread. The taste was powerful and fresh."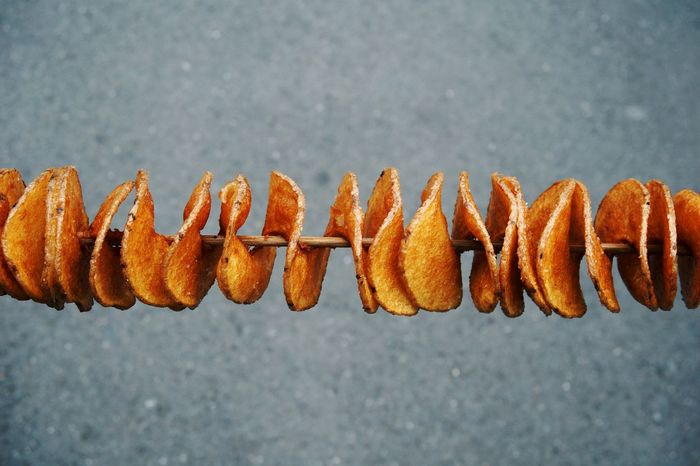 "The photo was taken in Tineretului Park, Bucharest, Romania. It's a continuous potato chip on a stick and tasted very good – who doesn't love potato chips? It had a funny shape – it evoked in me the infinite – and I decided to buy it."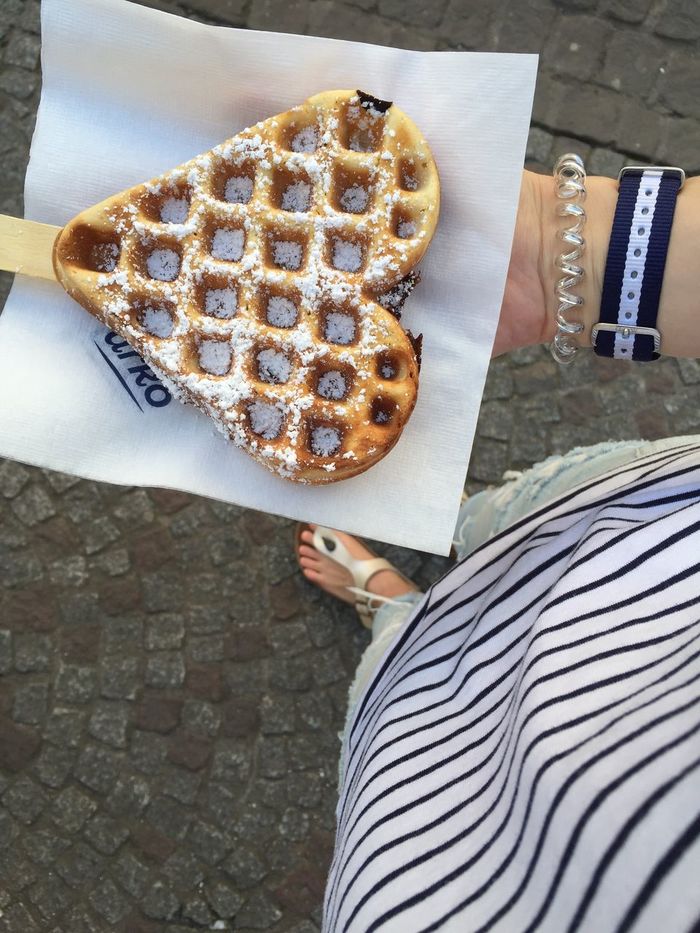 "This photo is made in front of the ARKO Coffee Store in Erfurt, Germany. It's a German waffle dusted with powdered sugar. Waffles are delicious with coffee, either for breakfast or later in the afternoon."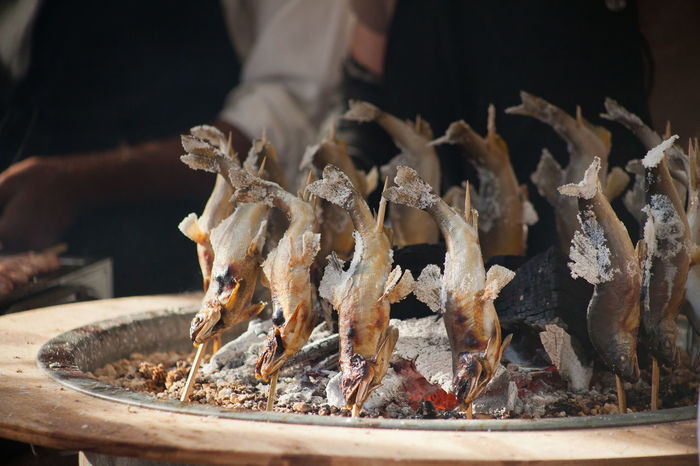 "The photo was taken in Koenji, Tokyo during the Awa Odori summer festival. This is shio yaki, a typical summer dish here. It's very tasty, I love it – it's the taste of summer. The salty, barbecue taste complements the street sounds and scenery of the traditional festival."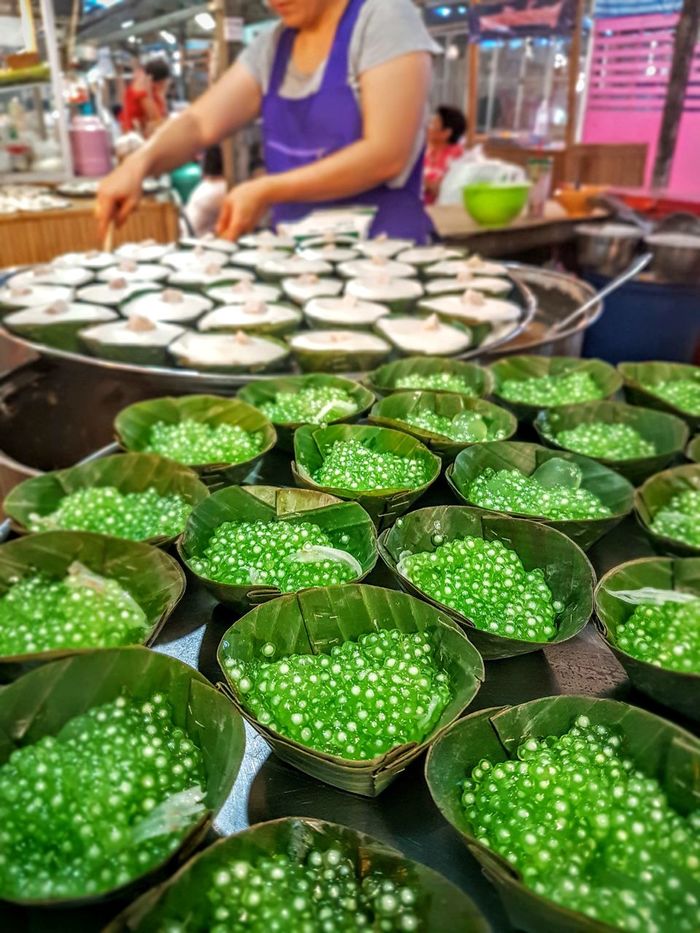 "This was taken in Thailand, Bangkok. It's Tapioca Pearls, a type of Thai dessert usually mixed with coconut. They are in midst of preparing the dessert. I didn't try it but it's supposed to be sweet with an aroma from the coconut, chewy when bitten."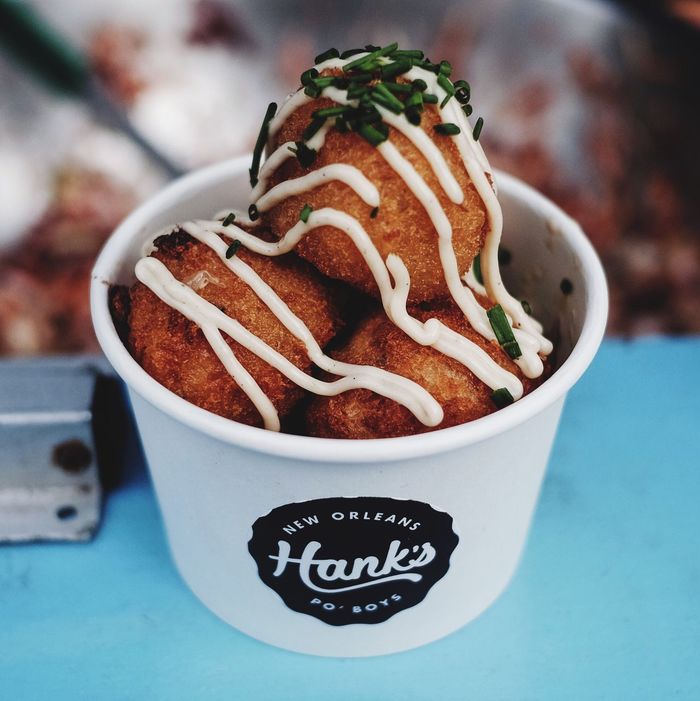 "The photo was taken at the Southbank Centre Food Market by the Thames in London. This dish was from Hanks, who specialize in cuisine associated with Louisiana. These are the cajan crawfish balls which come on a bed of hot sweet coleslaw – they're often referred to as crack balls because of their addictive nature! They are so moreish and are perfect to eat on a cold winter's day or in the blistering heat."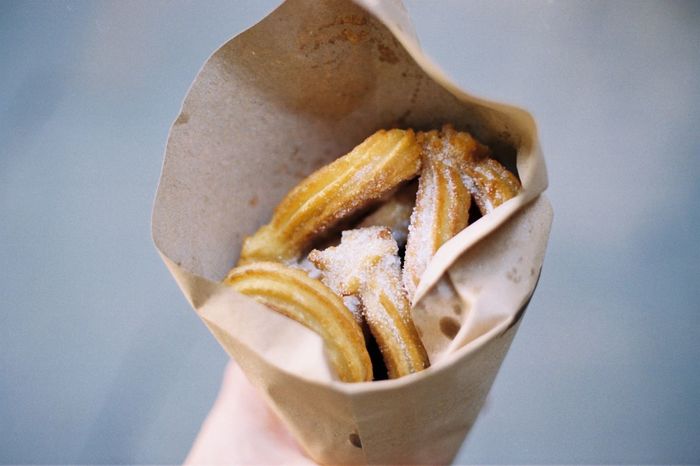 "This was taken in a place called Churreria Manuel San Román in Barcelona. The best churros in the world! It's an old-looking shop in the old gothic area and only sells handmade churros and crisps. I'm attracted to rundown shops that make just one or two things, because you know it will be good if they've survived so long only selling one thing. Waiting in line is also a good thing here because you know the churros will be very hot and fresh when you order."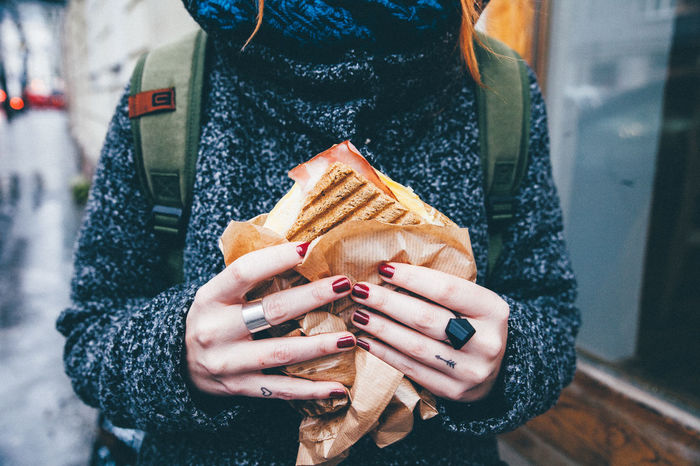 "I took this photo at Ellie's Bistro in Bratislava, Slovakia. It's an omelette sandwich with bacon. And it tasted so good – salty and crunchy!"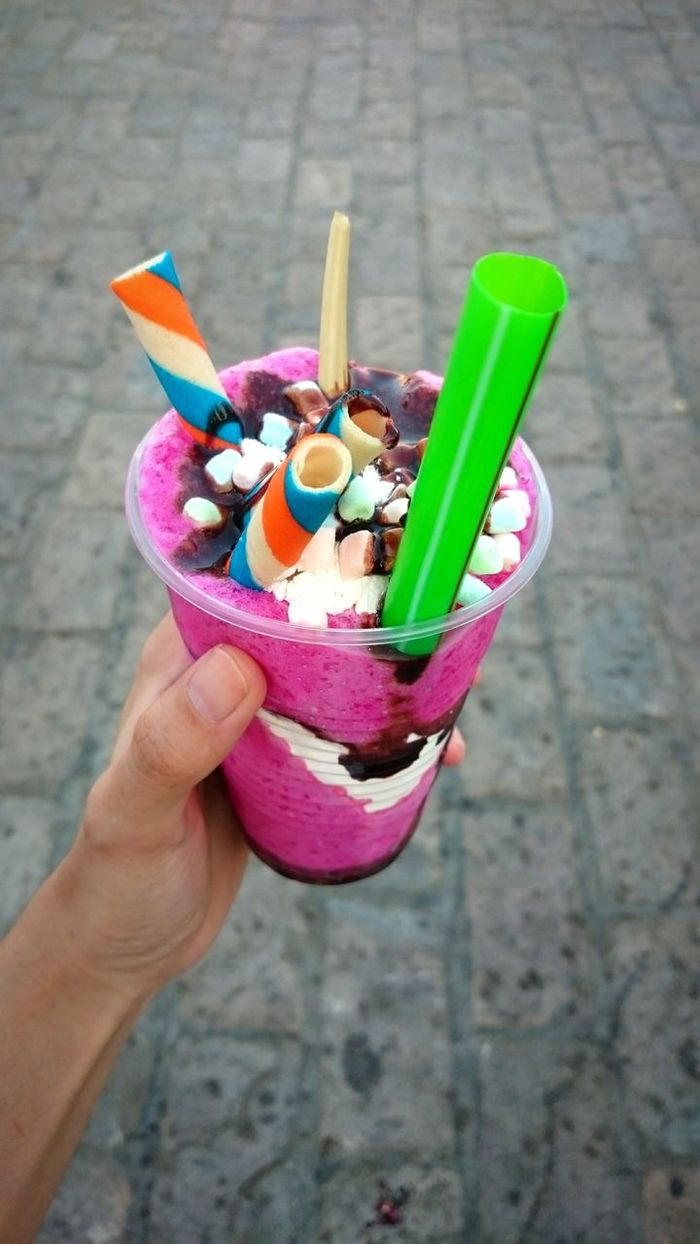 "This photo was taken infront of the Paoay Church in Ilocos Norte in the Philippines. This is ice scramble (or iskrambol for the locals) – blended crushed ice, sugar, banana extract, and some food coloring that gives it its pinkish color. It is served in a plastic cup, layered with powdered milk and chocolate syrup and topped off with mini marshmallows, wafer sticks, and some more chocolate syrup. It tasted light and sweet at first and becomes creamy too as the ice melts."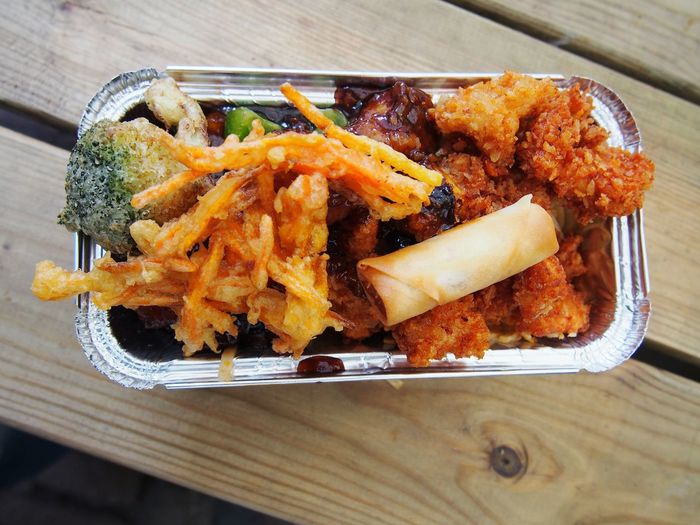 "This was taken in Camden Market, London at a Thai stall. I chose it for the variety of vegetables and meat in tempura – and because after trying the others it was the tastiest."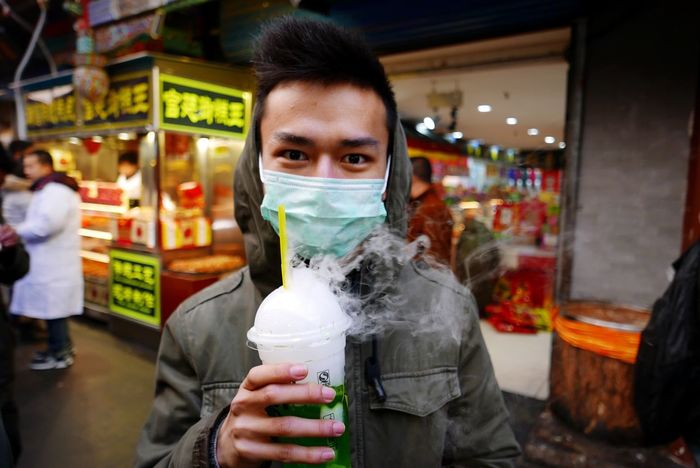 "This photo was taken in Wanfujing Street in Beijing, China. This was a kind of very sweet apple juice in a very uncommon color. I wanted to try it out because of the steam/vapor that was coming out of it!"
"I took this picture in Bangkok, Thailand. It has a pure street food tradition. Made with fresh produce, it promised to taste like heaven. Which turned out to be the case!"
---
The images above were sourced from the Street Food Worldwide Mission we ran with Bento, the new millennial news site by Spiegel Online. See the original article here!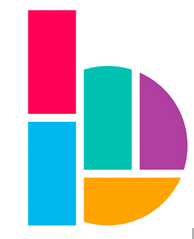 Interested in partnering with EyeEm on a Mission? Join some of the world's biggest media outlets and best-known brands and be at the center of the conversation. Find out more.
Header image by @KaiMitt.