Shut up and Shoot. Q&A with Richard Koci Hernandez
A national Emmy Award-winning visual storyteller and multimedia photojournalist, Hernandez shared with us his vision for a new era of social photography.
Richard Koci Hernandez is a national Emmy Award winning visual storyteller and multimedia photo journalist. Having started his career at the San Jose Mercury News, which earned him numerous awards and two Pulitzer prize nominations, Koci is now assistant professor for New Media at the UC Berkeley Graduate School of Journalism and one of the most prominent voices in the striving mobile photography scene.
Currently in Hanoi, Vietnam, to shoot a documentary film, Richard took a bit of time to answer a few questions for us. Read on to get to know more about his work, his vision about a new era of social photography and his ultimate 3 tips & tricks for shooting awesome photos.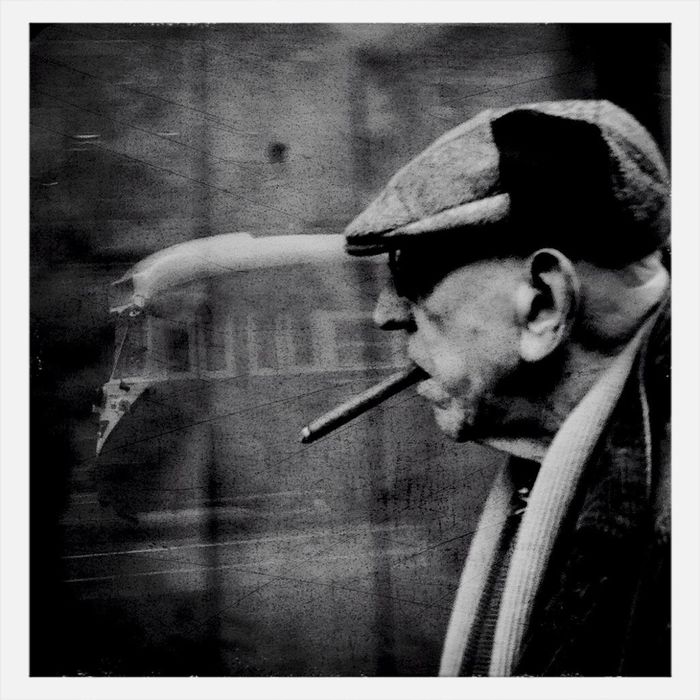 Hi Richard! Your background is in photo journalism, you're an assistant professor at Berkeley and you're a key figure in the international mobile photography scene. How did one thing lead to another?
First let me say that I am dictating via a voice-recognition software. So please excuse any typos or mistakes. I am currently in Hanoi Vietnam working on a documentary film and having lots of fun shooting street photographs with my iPhone. I got limited internet access and find that voice dictating the answers to be the most efficient. So here we go!
Yes, I guess you're right my background is somewhat diverse. But at the heart of everything is photography, it's my love for photography that led from one thing to another and has put me on my life path and led me to my current destination. My traditional/analog photojournalism turned into videography, which turned into multimedia journalism, which turned into teaching and my love of technology, especially mobile devices and their ability to connect people via photography have transported me to the present time.
Do you remember the first shot you uploaded from your mobile phoneto the internet?
I certainly do remember my first mobile photograph taken with my first generation iPhone! Unfortunately, a description of it will have to do, because it is owned by my former employer the San Jose Mercury News and the image now belongs to them and is not part of my personal archive.
It's actually a very boring picture of some yellow police tape that says do not cross on an empty street. It was an assignment for the newspaper, what you might call a spot news event, during a bomb threat in a local neighborhood. I was dispatched to the scene to make some images and transmit them as soon as possible for upload to the internet and the newspapers website.
I remember being under such tremendous pressure to send an image back to the office that instead of shooting with my traditional digital camera and transmitting an image via my laptop computer I decided I would you shoot a quick image with my iPhone and attach it to an email and send it back. It was certainly the quickest way possible to get an image back to the office and uploaded to the internet with the utmost immediacy.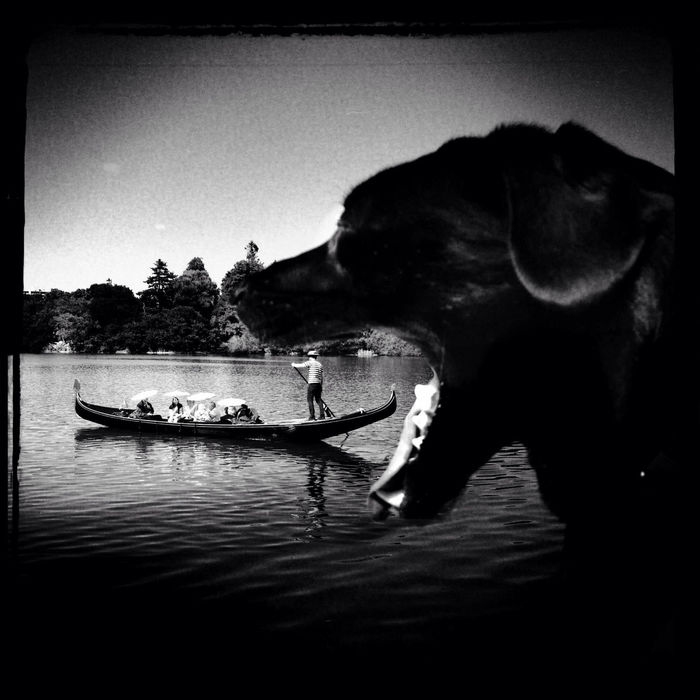 On your website you're stating that we're entering a new era of social photography. Can you explain more about that?
It has recently dawned on me that, as someone who has been a photographer for more than 20 years, we are certainly witnessing a new era developing in the medium. For me, photography went a little something like this: shoot picture, develop negative, print image, and then show to your immediate circle of family and friends.
Unless you're an accomplished photographer with access to art galleries and printed books and other large distribution channels, your photographs were generally seen by a very small audience. In my case I had access to readers when my images were published in the newspaper. But simply showing my images in print did not provide any direct feedback loop about my work.
Now photography for me and for many others is a form of social communication. We shoot images, we share those images with immediacy and often a conversation comes forth because of the sharing of those images. It is certainly true for me that when I shoot a digital mobile image and share that image on a social platform I know that more people are experiencing my vision than ever before.
Many conversations from technical questions about my work or constructive criticism are now part of my photographic process. Photography is now a form of immediate and direct conversation feedback and part of the social fabric of our artistic culture like never before.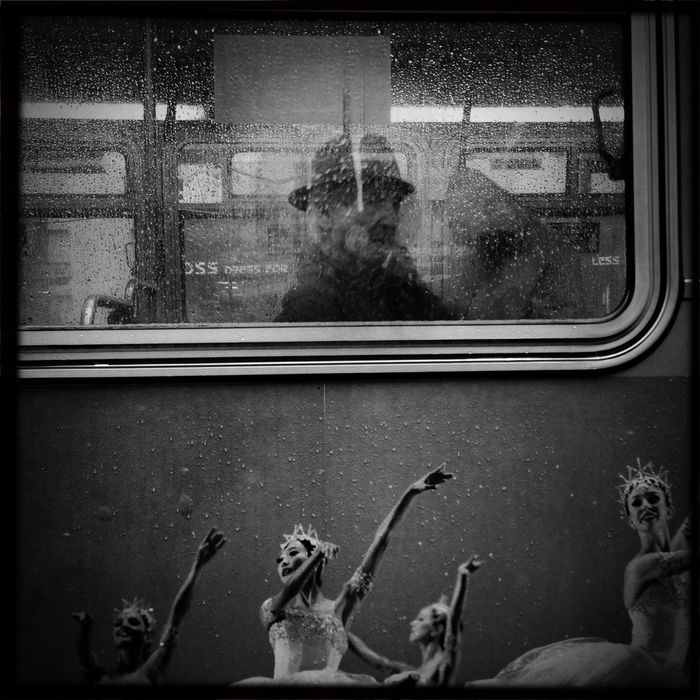 What's your favorite shot you took in recent times?
I'm pretty sure that this answer will sound pompous and pretentious but with all of my heart I do believe that I have yet to take a favorite photograph. I think that I am constantly in search of a perfect and favorite and transcendent image and if I was to actually take it, I think I would stop shooting images. The heart, the pursuit, my restless unrelenting search to find that perfect image or basically my dissatisfaction with my photography, never really feeling completely satisfied, is what keeps me going.
What's the difference between a photographer and a visual storyteller?
I think that the photographer only uses photography as a brush to tell stories, while a visual storyteller uses many brushes to tell their story. A visual storyteller will use video, claymation, stop motion, narration, text, etc to express and transmit their story. One is not better than another. Sometimes communicating with just one brush is the appropriate tool in response to a situation or story.
Your EyeEm feed is defined by black and white photographs. Did you always prefer B&W?
I think that black-and-white is an aesthetic choice that a storyteller makes. I've always appreciated black-and-white images over color images and it was certainly easier, less expensive, less arduous to create, develop and print black-and-white over color.
Honestly I appreciate great color photographers more, because color photography is absolutely a difficult artistic challenge. Color is hard! Making beautiful color images where the color actually is part of the story and is not just color for color sake is a true art. With that said I have a very strong feeling that black-and-white photography distills an image down to its essence.
A black-and-white image lets you concentrate on facial expressions, body language, and composition, I believe, more so than mediocre color photography. And I'm a mediocre color photographer. Black-and-white imagery speaks to me, it's that simple. And yes the availability of filters certainly makes it easier for others to participate in black-and-white imagery.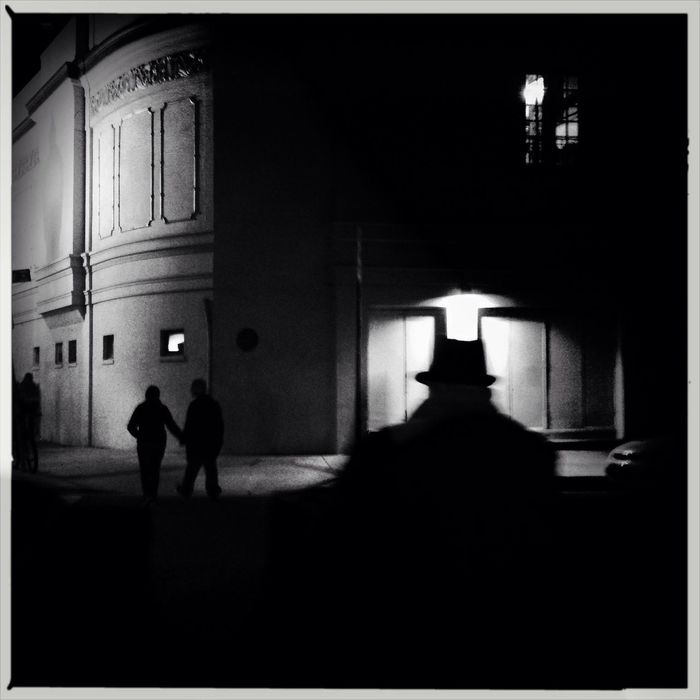 How many photos do you shoot on a normal day?
Hundreds no doubt. For me, about every 10 to 20 images I shoot will yield one image that I feel worthy to edit and keep.Generally I try to post about one image per day.
Your favorite 3 songs you're currently listening to:
Beethoven's piano concerto #5
Bon Iver, Flume
Sigur Ros, Valtari
Your 3 tips & tricks for shooting awesome photos:
Shoot from the hip, let go and use the force. Stop being so anal about things and play some photographic jazz
Shoot like it's your last day on earth
Shut up and shoot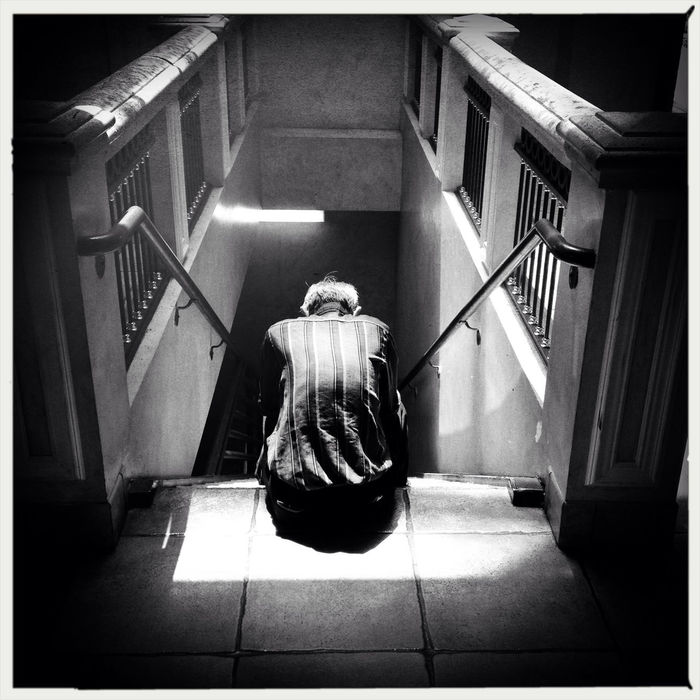 Ownership and copyright of photos are much debated topics in the photo sphere at the moment. In your eyes, what can and should a photo sharing app do? What shouldn't it do?
First, it should make money so I can keep using it, but it should remember that it is the users and community who helped make it successful, so don't 'use' us, be transparent with us and give us an easy way to opt out of things, like the selling of our images.
You can advertise that's fine and expected, but don't plan to sell my work to the highest bidder without my consent. I actually don't believe IG was planning on selling my vacation images to a hotel chain, but I felt we had to make a statement that the community cares and is watching and we need to be treated with respect and transparency. I think they learned their lesson, or I hope they did. It's a two way street, so let's be nice to each other and hopefully avoid any head-on collisions.
Thank you for the interview, Richard!
Come and visit Koci on EyeEm, have a look at his website and follow him on Twitter.