Showcase January: The Artistic Vision of Audrey Kwok
"Growing up in a city with incredibly high population density, I prefer to capture moments which show quiet amidst the chaos."
The monthly Showcase Missions are all about uncovering new talent with the potential to take their photography further and reach a broader audience – be it through exhibitions, in print or commercially. InShowcase: Januarywe found just that!Meettwenty one-year old rising-star photographerAudrey Kwokfrom Singapore, who waschosen from thousands of incredible entrants.
Why Audrey? What struck us about Audrey's work was her clear artistic vision –photographingsubjects in different spacesto create a powerful portfolio of work. These subjects rarely lookdirectly into the camera– but the viewerstill feels on a personal level with them. What's more, her work has potential in a commercial setting. Bold color and negative spacemake them idealfor overlaying text and perfect foradvertising campaigns.
We caught up with Audrey to hear about her experimentation with different styles of photography and how her home country both inspires and challenges her as a photographer.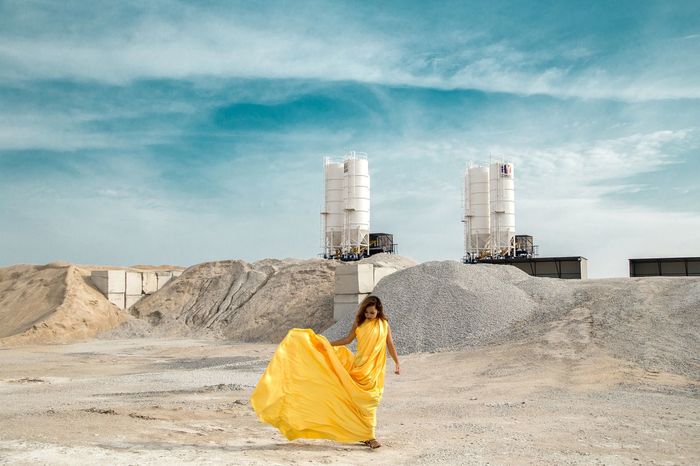 By
How would you describe yourself as a photographer – and what do you photograph with?
I've been shooting for a little more than two years and photograph with my Canon 6D almost all of the time. Growing up in a city with incredibly high population density, I prefer to capture moments which show quiet amidst the chaos. I was an art student and this has made me particularly observant with shapes, color, light and shadows. Even when I don't have my camera with me, I look out for unique or aesthetically pleasing forms in my surroundings.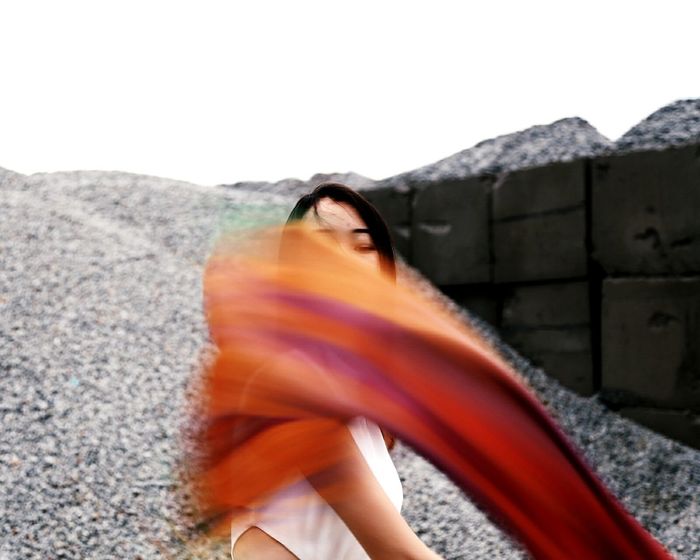 By Audrey Kwok
I've done some freelance work too – mostly event photography, concert photography and a couple of fashion shoots. I'm still in college though and can't do anything professionally – not for now at least.I'm also trying out film photography at the moment, using a Nikon FE given to me by a friend…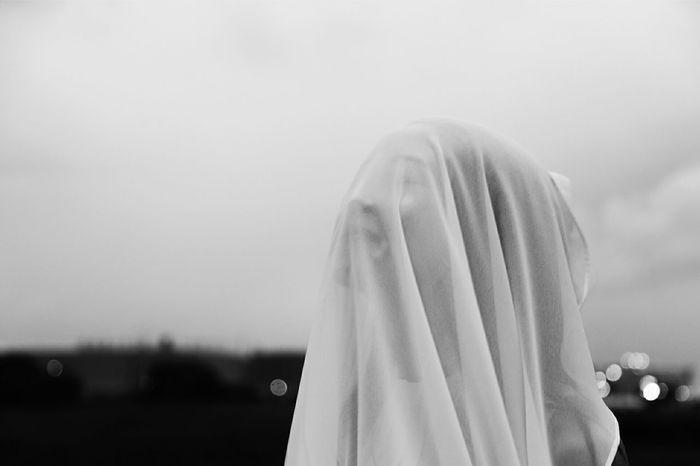 By
Do you plan shoots or do you mainly photograph what you encounter in daily life?
I try not to limit myself to certain genres of photography —I do both planned and unplanned shoots andshoot portraits, landscapes, architecture, concerts and more. I've tried my hand at street photography… It requires a lot of technique and a certain disregard for consequences (such as being scolded by annoyed subjects!)
The only kind of photography I don't have interest in is food photography. I'd much rather be eating the food.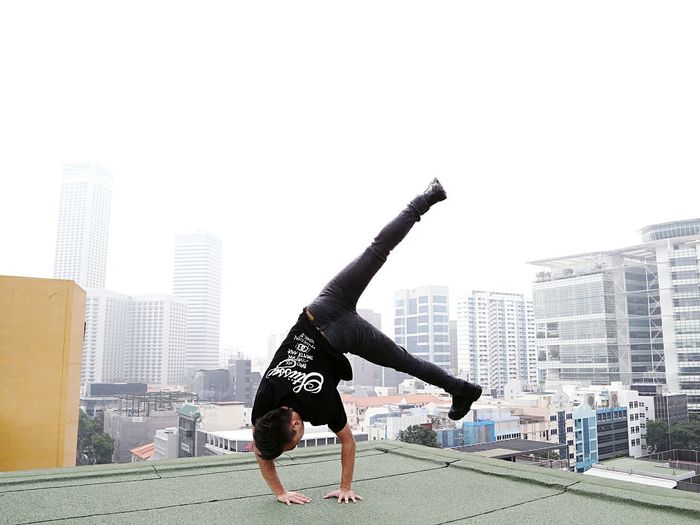 By
Singapore plays a huge role in your photography, but you also travel a lot. Whatis it that inspires you about these locations?
Singapore is a tiny country and I run out of places to shoot quickly. This forces me to be more creative and I consciously look fornew compositions from familiar locations. That's the reason there is a human element in most of my Singapore shots – it adds intrigue to a place that's been shot from almost every possible angle. It's also the reason I ventured into portraits. With portraits, the possibilities are amplified and there is much more room to explore.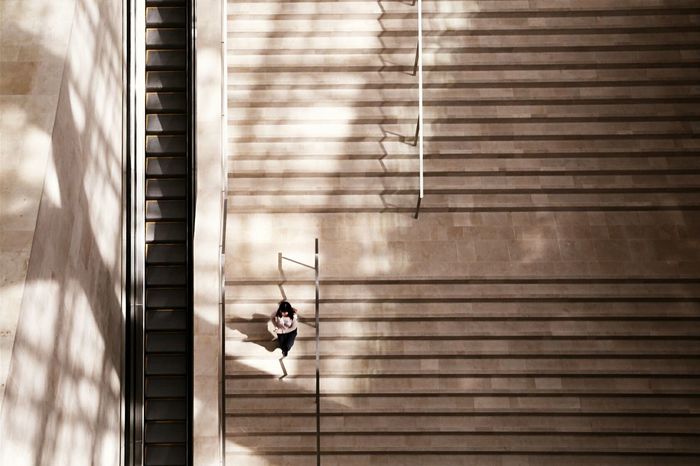 By Audrey Kwok
I love traveling and setting foot in new places. When I travel, my style is much more documentary and I simply photograph what I see. I rarely shoot portraits of my travel companions and I gravitate towards street photography instead.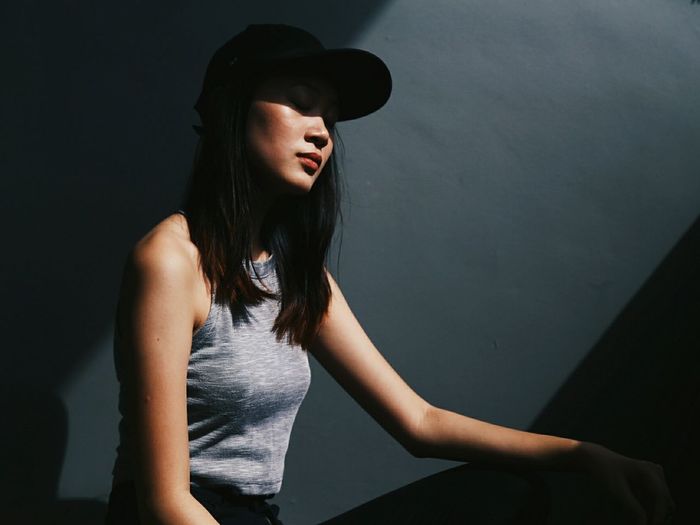 By
It was the image above that really caught our eye when picking a winner. Tell us the story behind it!
That's my good friend Hwee Min. We were out exploring when I spotted this strip of light against a wall and asked her to pose against it. What's not so obvious is that this wall was only up to chest-level, and Hwee had to kneel/squat on the floor. Where I've cropped the photo is actually where the wall ends! Editing-wise, I tempered the harsh, low-key lighting with crushed blacks for a film photography look.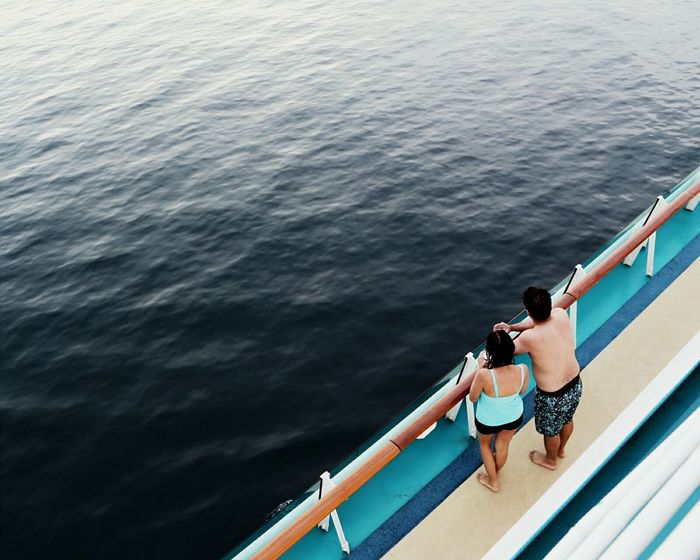 By Audrey Kwok
Which other photographers do you follow?
I've only been on EyeEm a few months, but I have a few photographers I like – manyfor their mastery in handling light, such as@s19. And I really appreciate street photographers like@FabioPhotographer. @jinchuferrer, @ameliamiya and @Twistdee are also among my favorites. Other creative people I love include photographers Alain Delorme, Platon Yurich, Alessio Albi, Michael Wolf and Henri Cartier-Bresson – as well as filmmakers Wes Anderson and Emmanuel Lubezki.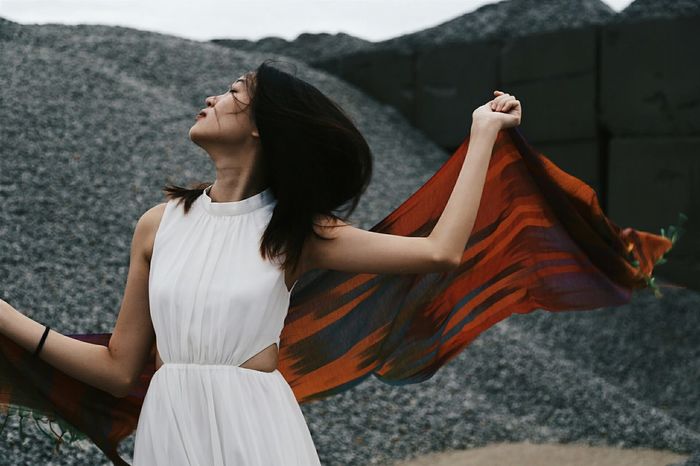 By
Thanks for the chat Audrey – what incredible shots! Be sure to follow Audrey on EyeEm to see even more of her work.
Fancy getting featured? Keep an eye out for the monthly Showcase Missions under the Missions (iOS) or News (Android) tab in the EyeEm app.