Shooting in Cinematic Style: A Conversation with @rachel
The Valencian photographer explains how a love for cinema drives her photographic vision.
Rachel (@rachel) is a photographer from Valencia, Spain. Her images are full of Mediterranean lightness – but also of an uncanny sense of melancholy. We asked her how she approaches taking pictures and learned about her unique inspiration.
How did you get into photography?
I've been taking pictures since 2015, when I got my first camera. I have always had a curiosity for audiovisuals: I directed two short films, but had never tried photography. What made me interested in it was all the camera phones and photography apps I kept seeing…
"I want to take photos that look like there's a whole movie captured in one frame."
What do you mean?
It has become so easy to be a photographer! I only struggled to find a way to express myself. Finally, I realized that I could let myself be inspired by my one true passion: cinema.
How?
There's a way of taking pictures in a cinematic style. That's my goal: I want to develop the "kino-eye" to feel complete as a photographer. I'm on a quest, I guess.
When you're taking photos, what do you look for?
To be honest, I first thought that anything that looked sharp was a good photo. But then I started to think about it a bit more strategically, like a painter would: I began composing the photos to include certain colors or geometries. It was really satisfying to shoot pictures that were clean and perfect – but it quickly became insufficient…
Why?
I think I never really connected my soul with that kind of style. It was too sterile. Now I'm paying more attention to light and intimacy, and I feel a little bit more like a filmmaker. I want to take photos that look like there's a whole movie captured in one frame.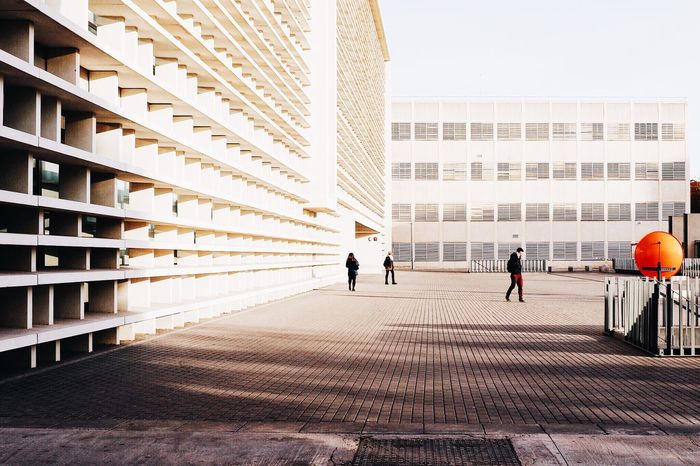 How do you do that?
It has to be real! As a photographer, I see myself as an observer first, telling the stories of people on the street. The only thing I find frustrating is that you can't simply photograph people without their permission.
"I get to show something people haven't really seen"
Your photos have very specific colors – is that also inspired by the movies?
I think that might be completely instinctive. I see the possibilities immediately in a place or a situation. But the influence is always cinema since I'm so very new to photography. I get to merge painting, cinema, and photography in my compositions.
What role does your hometown Valencia play in your pictures?
It actually forces me to be creative: I think it's easier to be recognized as a photographer when you shoot big cities like London or New York – those cities speak for themselves. But Valencia isn't particularly relevant or glamorous, which means I have to show interesting angles of it.
I see. Valencia is a place many people may have heard about but very few people can picture.
Exactly. I get to show something they haven't really seen.
You often pick something that's seemingly unremarkable and show it in interesting ways. On the following photo you made a trashcan the center of focus – and it works really well:
When I see something like that it makes me pause – and I naturally wonder what happened there. The street with that yellow container can tell a whole story, all integrated in one shot. That's the magic of cinematic style.
What tip would you give other photographers who are just starting to develop their style?
I recommend always following your heart and instincts. That might sound like a cliché but it means you shouldn't let particular styles get in the way of what you want to say. To express yourself as an artist, do what fulfills you.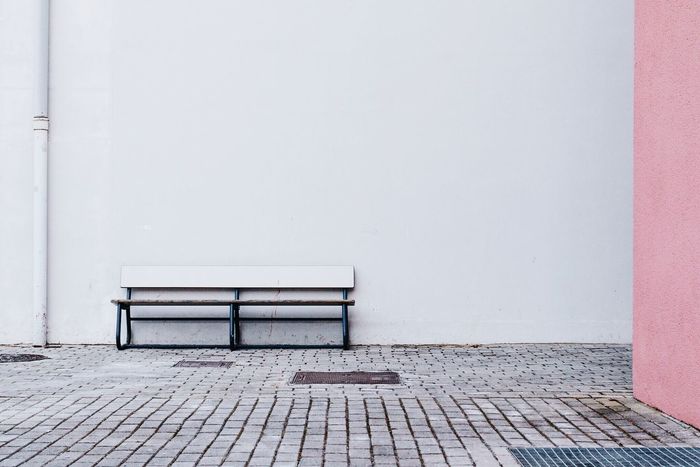 Which photographer should we talk to next?
I really like the work of Julien Jacob (@julienjcb). He can be so good and probably doesn't even know it. I almost envy him!