Say Hello to EyeEm 5.10 for Android: Selling Photos is Now Even Easier
You asked, we listened. The new Android version is here!
Adrienne is a Product Manager at EyeEm. She works with the iOS and Android teams to manage and oversee the development of our mobile apps. Follow her on EyeEm!
My team of designers and developers and I are delighted to be releasing a new version of the EyeEm app for our Android users. Updating regularly enables us to fix bugs, make design tweaks and improve the performance of the apps. Sometimes, like today, we go one step further and add bigger changes, honing in on particular aspects of the app.
We've been working hard to integrate EyeEm Market into the 5.10 version of our Android app – that way, you can become a seller and get your photos on Market without ever needing to log onto your desktop computer. Thanks to your feedback and participation in user tests, it's finally here. Let me talk you through the biggest changes…
---
A quick rundown on what's new for Android 5.10:
Everyone who logs into EyeEm will now see an all-new walkthrough and sign-in screen. This is where you can pick whether you want to log in or create a new account – and how you want to do it. See below: Katrin's photo is the perfect addition to this new design!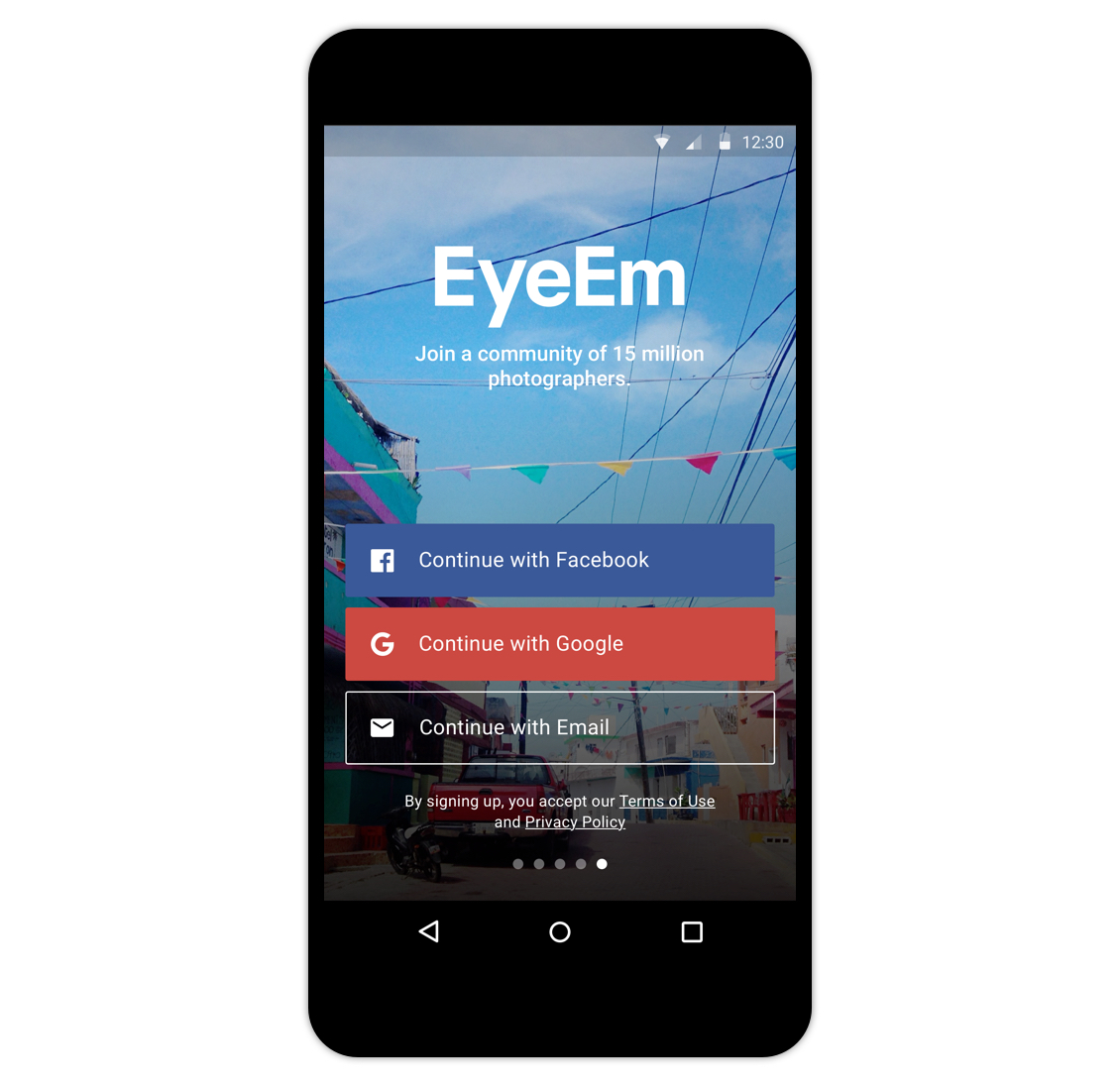 If you're new to EyeEm, you'll experience the new sign-up flow. This is an even simpler way to plug in your details and create your EyeEm account. You'll also be able to register for EyeEm Market from here directly! Up until now this could only be done online.
We picked Conor Lunt's icy picture to really bring this screen to life!
If you're already an EyeEm community member but haven't yet registered for EyeEm Market, there are a few new ways for you to become a seller. Each time you upload a photo, you'll have the option of adding it to Market and signing up from here directly by turningthe green toggle on…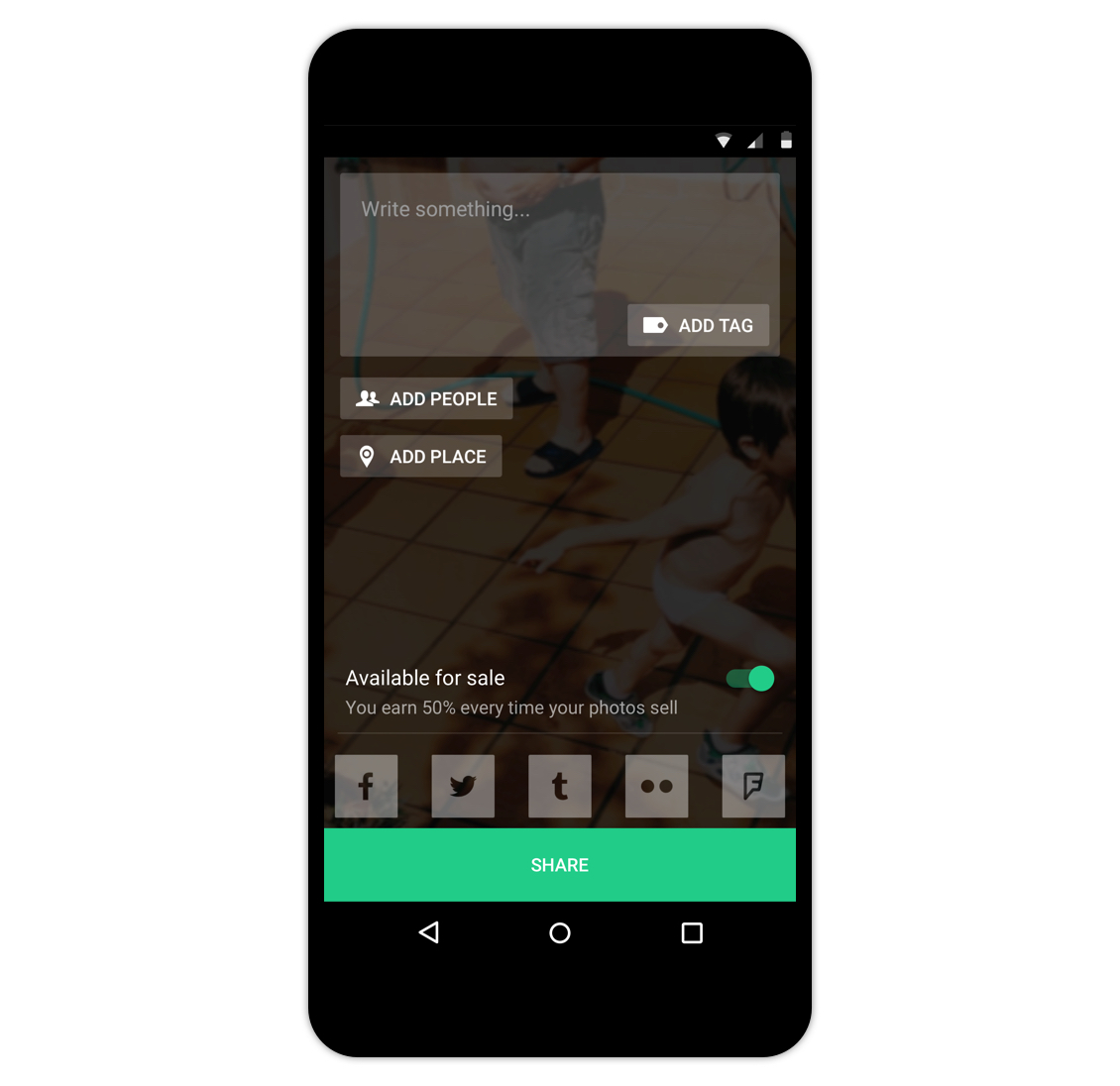 Or you can hit the new START SELLING button on your EyeEm profile! This will take you directly to the screen where you can enter the few extra details we need to get you registered for EyeEm Market.
And that's it, the accumulation of so much hard work from the entire Android and product teams! We can't wait to welcome new photographers to the EyeEm Android app – and make it even easier for existing community members to get their photos up for sale. Check it out for yourself:
Update EyeEm for Android!
Want to start selling your photos? Find out more here.
Header image by@nicolasbalcazar.