Patrice Horlait Tells Us What It's Really Like To Be On Tour With The Band
By Guest Author - 5 min read
We spoke to professional photographer Patrice Horlait about the highs and lows of working as a concert and music photographer.
Many of us have dreamed about being front row at your favorite bands next show, chatting to them over a drink backstage, or riding with them on the tour bus from one festival to the next. For Patrice Horlait, capturing photographs of concerts, tours, and portraits for bands is his passion.
In this interview he takes us through what it's really like to be on the road with a band, camera in hand, capturing incredible shots from the crowd and intimate backstage portraits.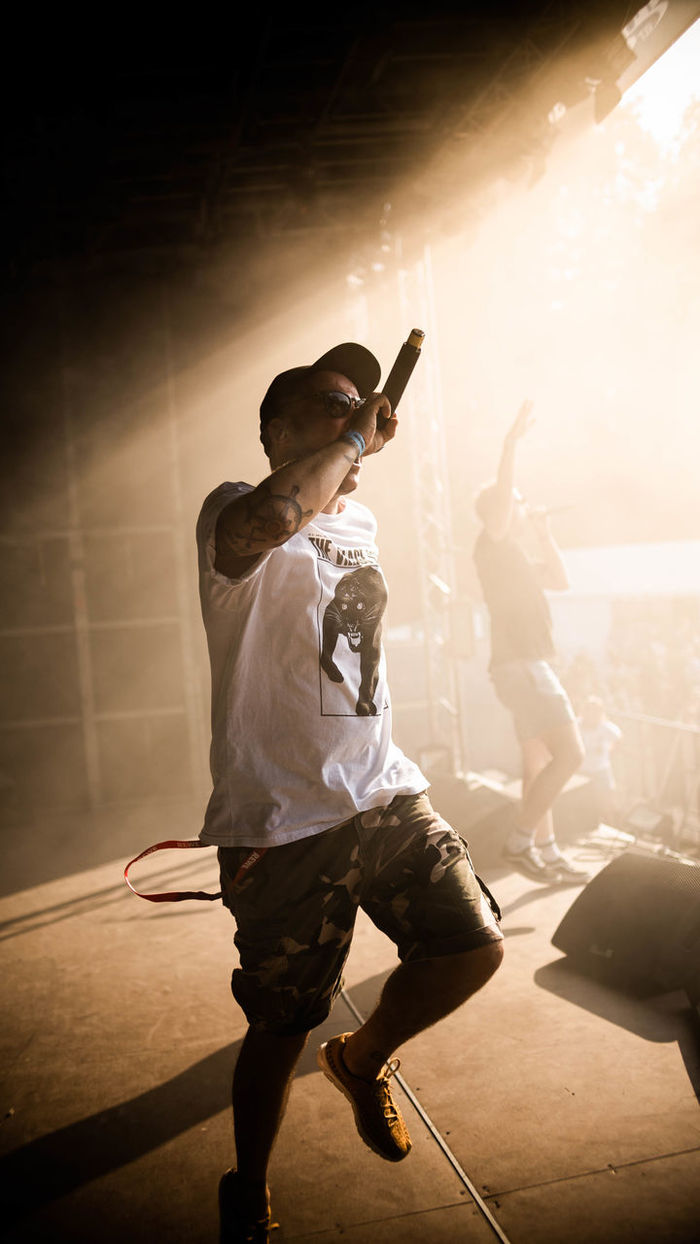 Patrice's Practical Advice For Working as a Photographer in The Music Industry
How did you get started in music and concert photography?
When friends of mine started up a band, My Little Rockstar Dream, they needed someone to take their pictures - that was when I came in. Taking my very first band portraits, it wasn't long before I was with them on the road. Starting out with small, local concerts, soon the 'rockstar dream' got even bigger and we made our way across Europe. That was when it all started, and it's been my passion ever since to follow musicians I love and capture their unique stories.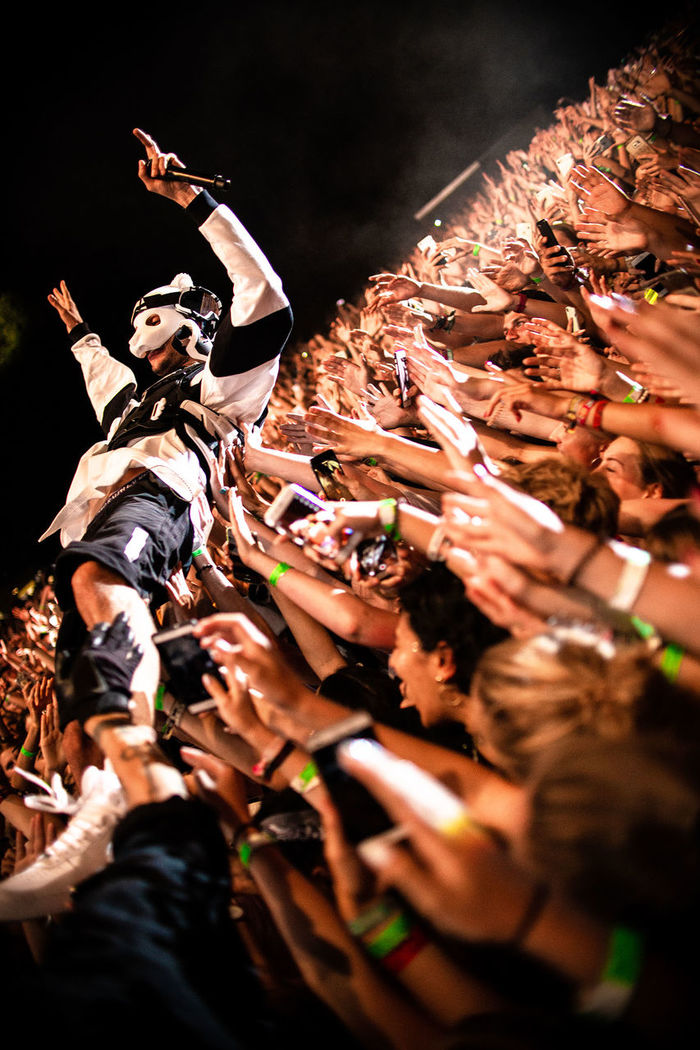 What's the difference between catching a single concert versus being on tour with a band?
When shooting a single event you come, shoot and then go. For most (large-scale) concerts you are only allowed to be in the pit for the first three songs. You wait in line with the other photographers to go in and with the first song the hunt for the perfect picture begins.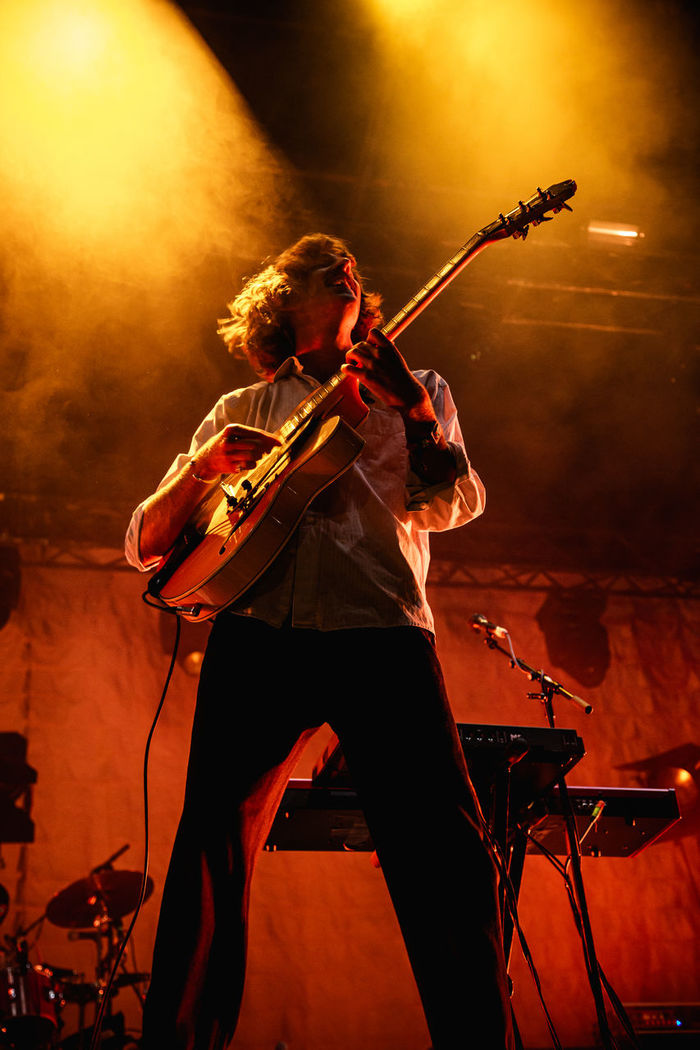 "As you get more intimate, more real with the band, so does your photography."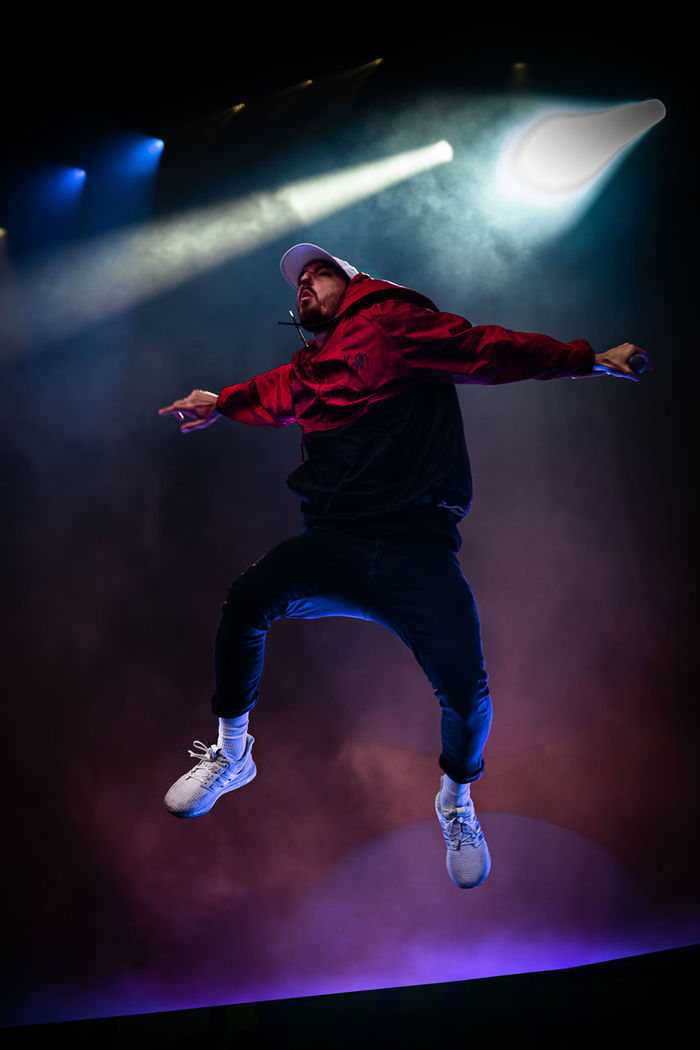 Being with a band is different. It's not just the concerts you need to capture, it's everything else. Waiting for the tour bus to collect you, being on the road, getting stuck in traffic jams together, eating overpriced, but highly disappointing sandwiches at a motorway service station - all of that before you even get to the venue.
You're involved in the set up, sometimes waiting hours for the gig itself. I can remember so many nights coming back late to the hotel or driving home through the night.
But it's in these moments, that you get everything.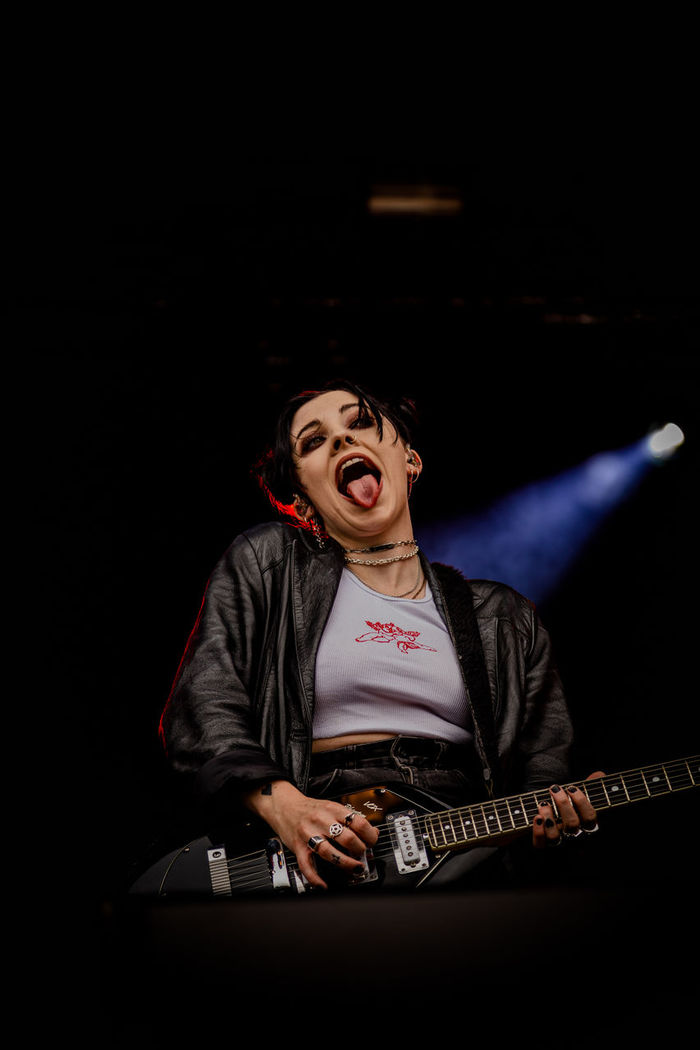 As you get more intimate, more real with the band, so does your photography. You're able to get as close, you don't have to leave after three songs, and you can be on the stage with the band capturing what the band is seeing and feeling for themselves.
You become part of the band in a way. Not because you have the AAA lanyard, but because you become part of the performance and contribute to the spirit of the trip with them.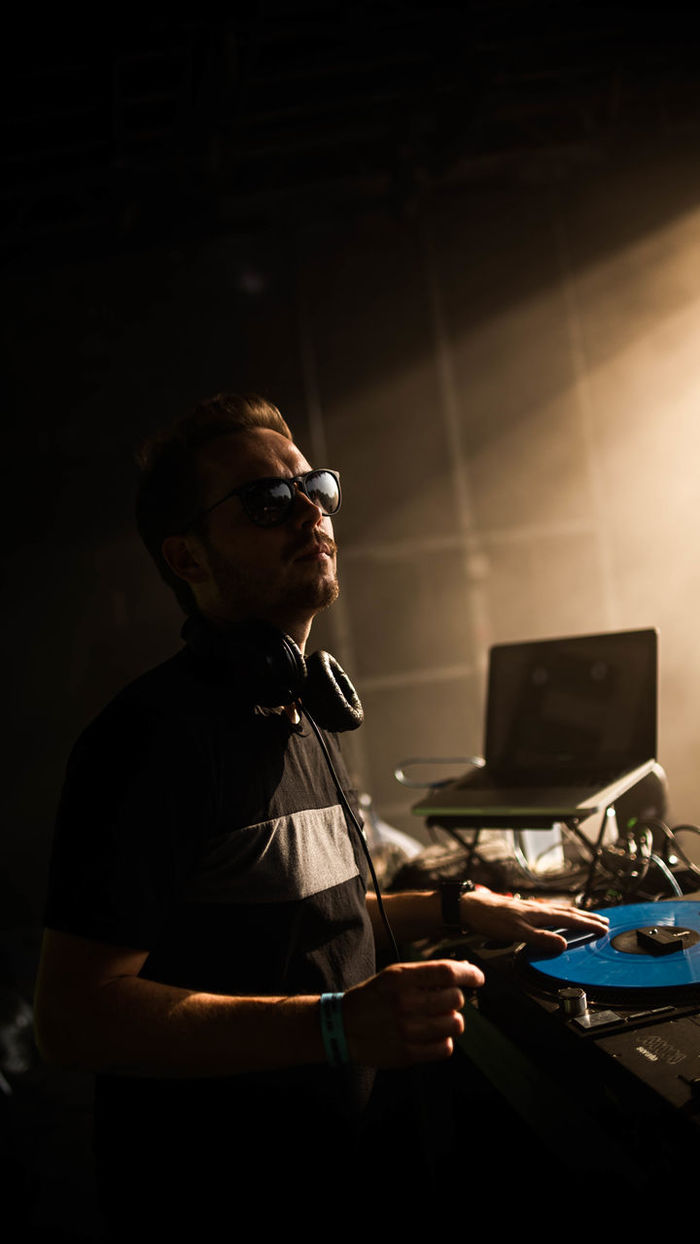 Do you take different gear depending on the gig?
I always try to keep it light. One backpack with a single camera, two or three lenses, and my MacBook for editing on the road (being quick with delivering the pictures is important).
A lot of concert photographers have two cameras and huge lenses with them in the pit. That's cool because you can quickly change the camera for the right situation and you can get very close portrait shots. But for me, I like shooting with a 30mm lens as I can get very close.
The only other things I will always have on me is earplugs and a something to clean your lens with. So often musicians will throw or spit water into the crowd, or things can get pretty sweaty on stage…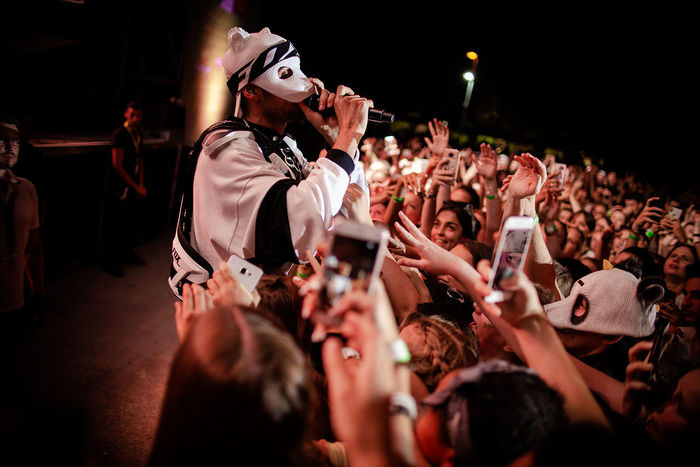 "…being fast is normally the most important thing."
If you could add anything to your kit, what would it be and why?
At the last festival I shot, I saw a photographer with a small foldable footstool to stand on. I'm not the tallest guy, so that would be a practical additional to my gear.
How does your practical or creative approach change over your years shooting?
There is one thing that changed my photography style a lot - smartphones.
The majority of my audience are now viewing my content on their smartphones, and so now I shoot pretty much only vertical. The shift towards smartphones also influenced my editing process.
I'll often copy my images directly from my camera to my phone to edit them there. Although I prefer to edit using a bigger screen with a graphic pen and a coffee, being fast is normally the most important thing.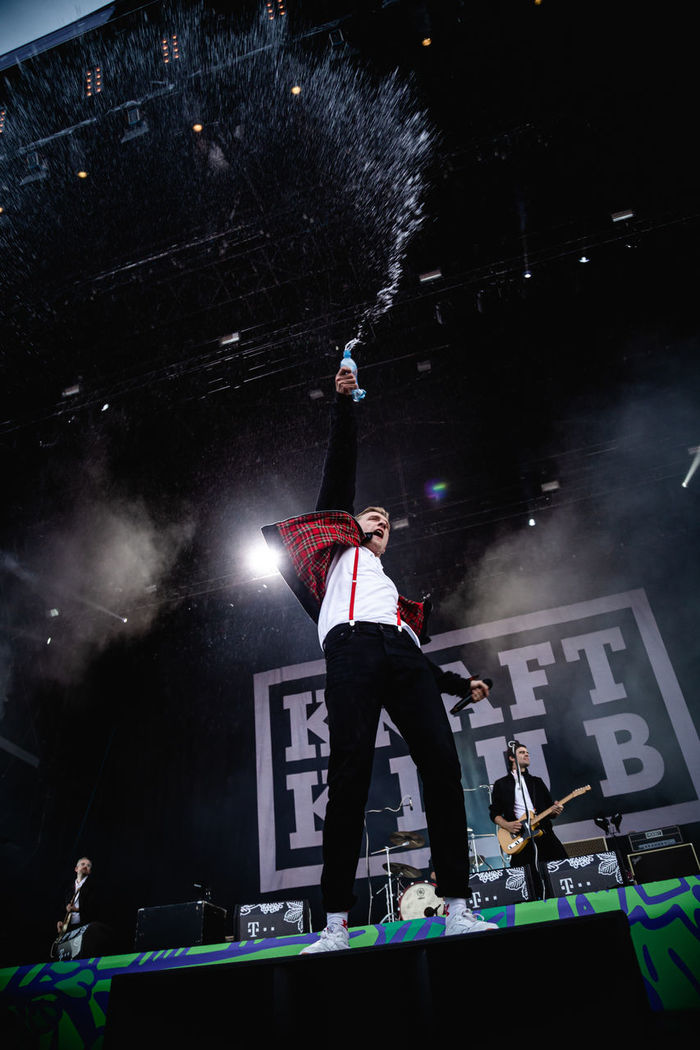 I have also worked hard to find creative solutions. For example, when the crowd is made up of small groups of people spread out in a few rows rather than thousands of fans. My trick is to place myself behind two or three people standing in the front, waiting until they wave their arms and then shooting through their arms. Looks like a lot of arms in the foreground then. Maybe because every person has two of them, it doubles the crowd.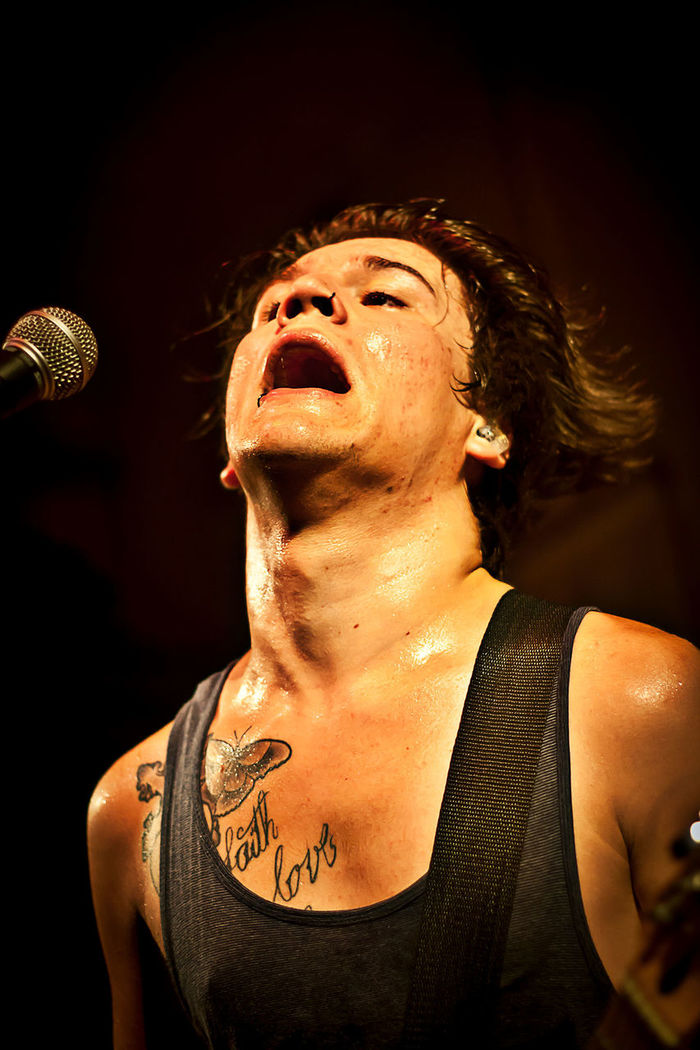 What's the biggest thing you've learned over your time working as a photographer? What's your advice for photographers facing similar challenges?
My advice is not just for working as a photographer, but rather everyday life. Be open, ready to connect, and most importantly polite and friendly.
When at a festival, things are unlikely to run smoothly. Most people will often try and help you with your work and so it's important to connect with the stagehands and security crew. I'd encourage you to have a good talk with them, ask them honest questions and be nice. It might just be that you'll end up working at another concert in the future.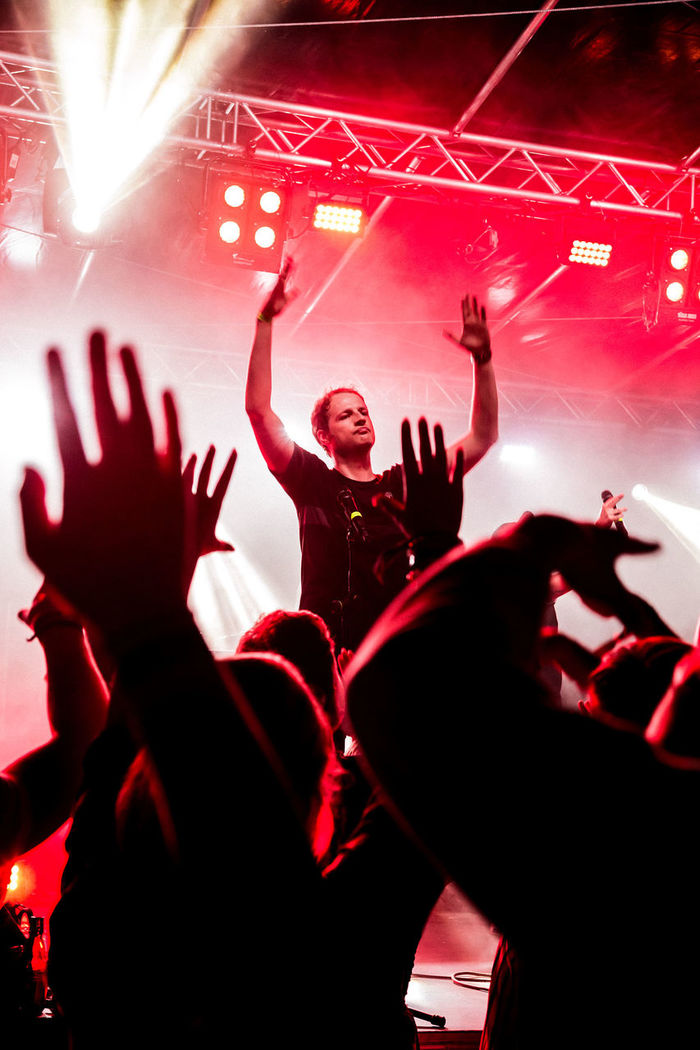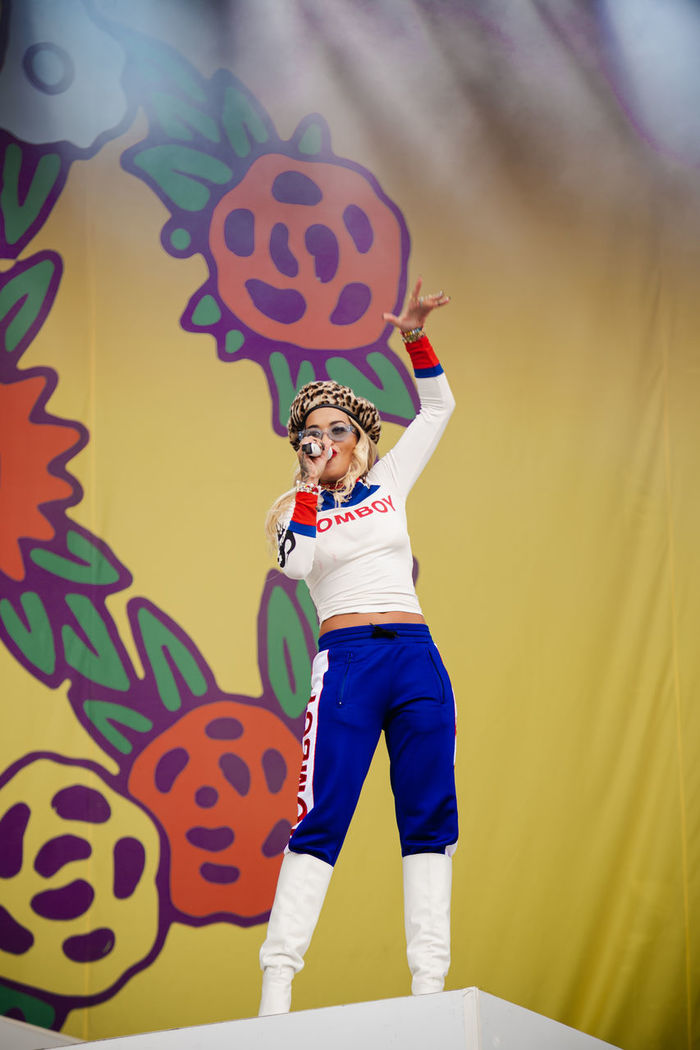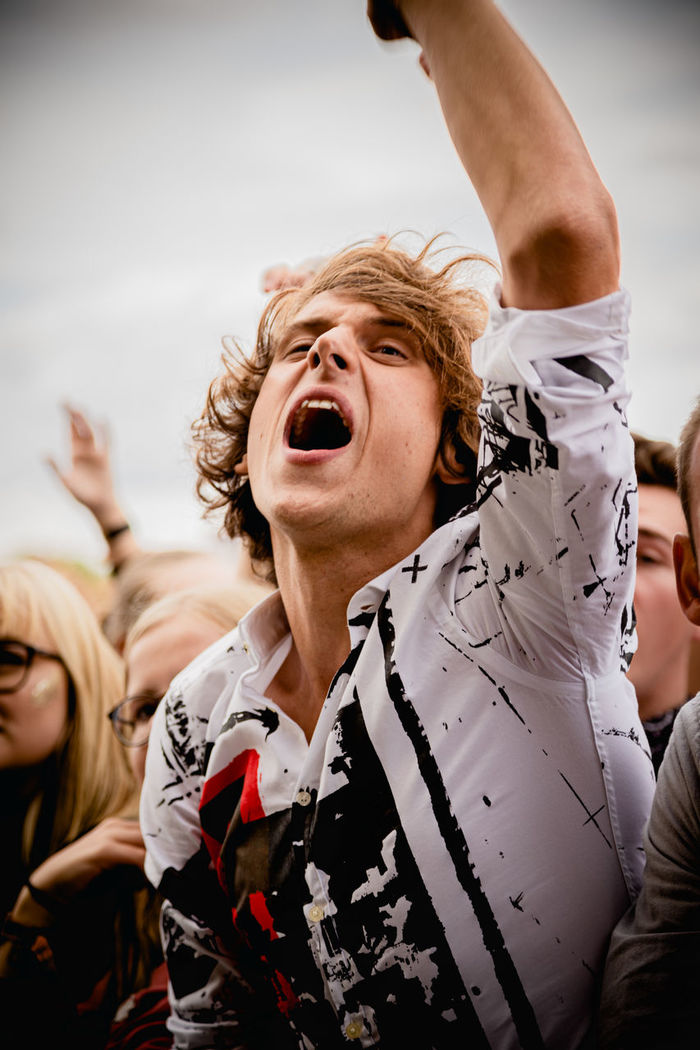 How do you know when you've captured 'the shot' you went out to find?
It's only later, when I am going through my pictures, that I'll see it. The number of photos captured during a concert shoot is high. Sometimes you might everything perfect - the right angle, right camera settings, sharp picture, perfect lighting, but the artist's facial expression isn't right. There are so many variables, and it's only when all of the elements have come together without fault that I know it's 'the shot.'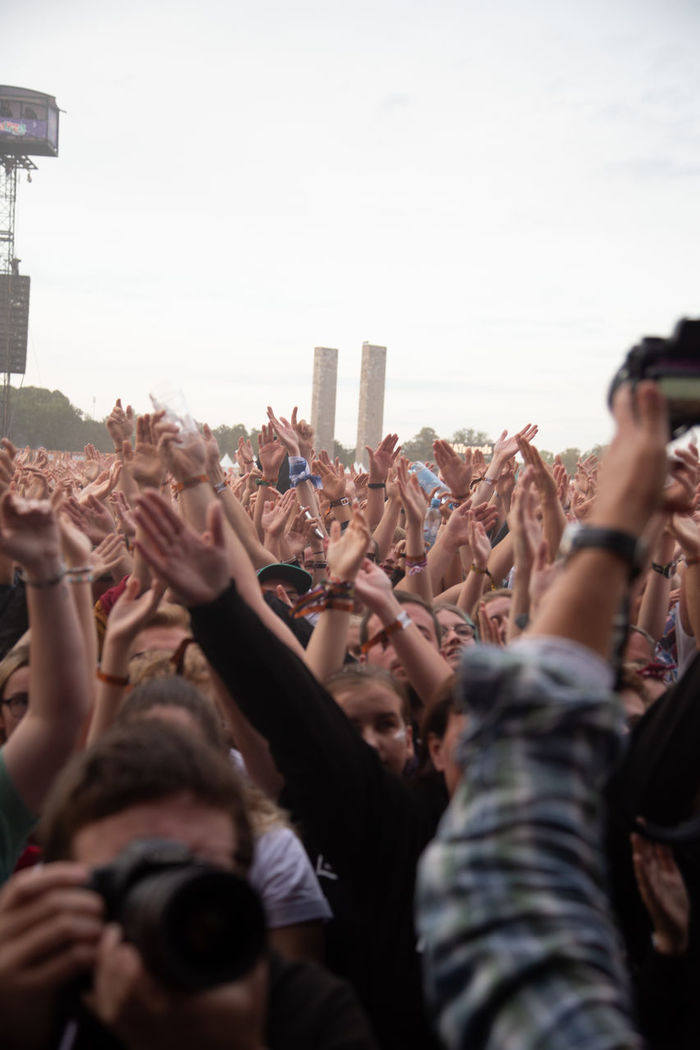 What are you looking forward to in the next 12 months?
With festival season over now, things will get a little more quiet. I am most excited about the music itself. As a music photographer, I of course love listening to music and so I'm very curious about the new stuff to come. I will listen to it back and forth and next year I'm singing the lines behind my camera while shooting the concert.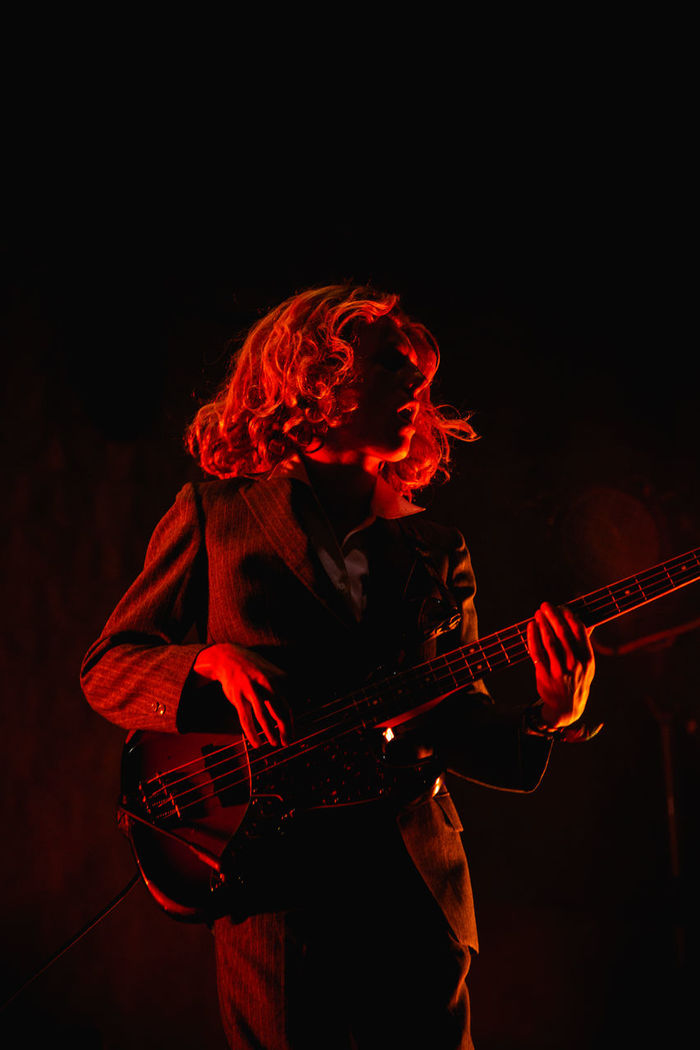 Discover Patrice's EyeEm Profile for more festival stories and shots from the tour bus or follow along on his Instagram to keep up to date with the Patrice's new content!