NEW: Import and Sell Photos from Flickr, Dropbox & More
By EyeEm Team - 2 min read
Get all of your best shots seen & sold on EyeEm
Since web upload debuted in September, you've uploaded hundreds of thousands of photos to EyeEm. Photos that had been hidden away on desktops and cameras are now up being liked, commented on and have started selling on EyeEm Market. But what about the photos that have been stored away online? You can now import batches of photos from Flickr, Dropbox, Google Drive and Picasa directly to EyeEm via your web browser. Better yet, you can make these photos immediately available for licensing, too! Get started on importing your photos today by entering eyeem.com/upload into your desktop browser.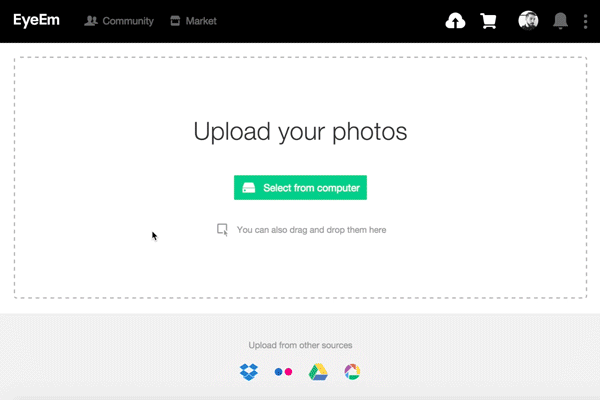 How it works
Powered by Filepicker, our new importer makes transferring photos from Flickr, Dropbox, Google Drive or Picasa to EyeEm as easy as uploading a batch of photos from your desktop. Import in three steps:
• Open your browser to web upload.
• Click which service you would like to import from and connect.
• Choose which photos to add to EyeEm and hit 'Upload.'
From there, you can add tags conveniently suggested by EyeEm Vision, choose photos to sell on EyeEm Market, and even add locations.
Ready to start importing? Hit the button below from your web browser. We'll be looking forward to your photos!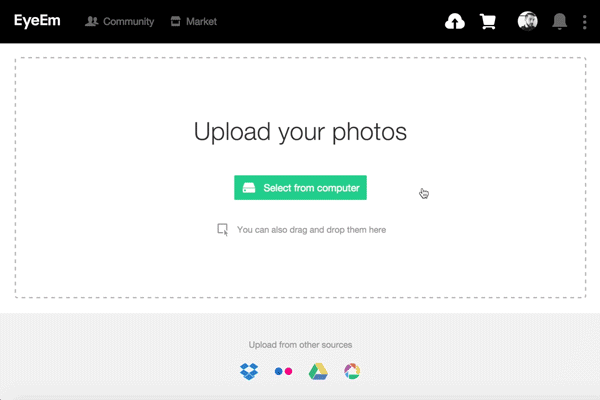 Header image by @itchban