New Features! This is What EyeEm and The Roll can do on iOS 10
Update your apps and for these new functions!
Apple just released the newest version of its mobile operating system, iOS 10. And we have upgraded the apps for both EyeEm and The Roll to take advantage of the new features. Here is what's new:
EyeEm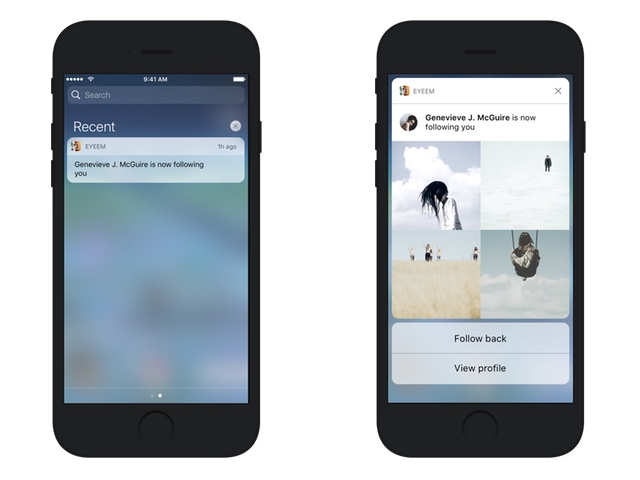 See more at a glance
The EyeEm app now shows you more contextual information when someone comments on or likes your photos – and when you sell a picture on EyeEm Market. With the rich notifications in iOS 10, you can expand a message on your lock screen to see more details. We'll show you the photo in question, the comment on your photo, or even a preview of your newest follower's work. When you get a new follower, EyeEm Vision automatically picks out their four best photos and shows them to you in a grid. It's now easier than ever to dive into the community and keep tabs on your photo sales.
The Roll
The Roll automatically opens after you made your voice command, highlighting your best photos identified by EyeEm Vision's aesthetic rank technology
Talk to your photos
The Roll is our app that automatically organizes the photo archive on your phone — by using our advanced computer vision technology to scan photos and automatically keyword them.
On iOS 10, The Roll is integrated with Siri. Now you can simply ask the digital assistant to find a specific photos for you – or show you your best shots of a given category. For instance, you can invoke Siri and ask to "Show me photos of sunsets on The Roll". It will automatically launch The Roll to pull up the requested images. And as usual, EyeEm Vision sorts them for you, showing the best pictures first.
The Roll is one of the first apps to integrate with Siri and we're very excited for your to try it out, spend less time searching and more time shooting.
Header photo by @paskojr.