Meet the Team: Marius Hepp
Marius is now working with us on partnerships and community relations.
Please give a warm welcome to our awesome intern, Marius!Having first met him and Sebastian at our CPEurope Photo Hack Day this summer, Marius is now working with us on partnerships and community relations.
Marius is probably the only intern in the world who's also a CEO, occassionaly superman and a gold medal winning track runner. But let's get to know him through his pictures first!
Who are you?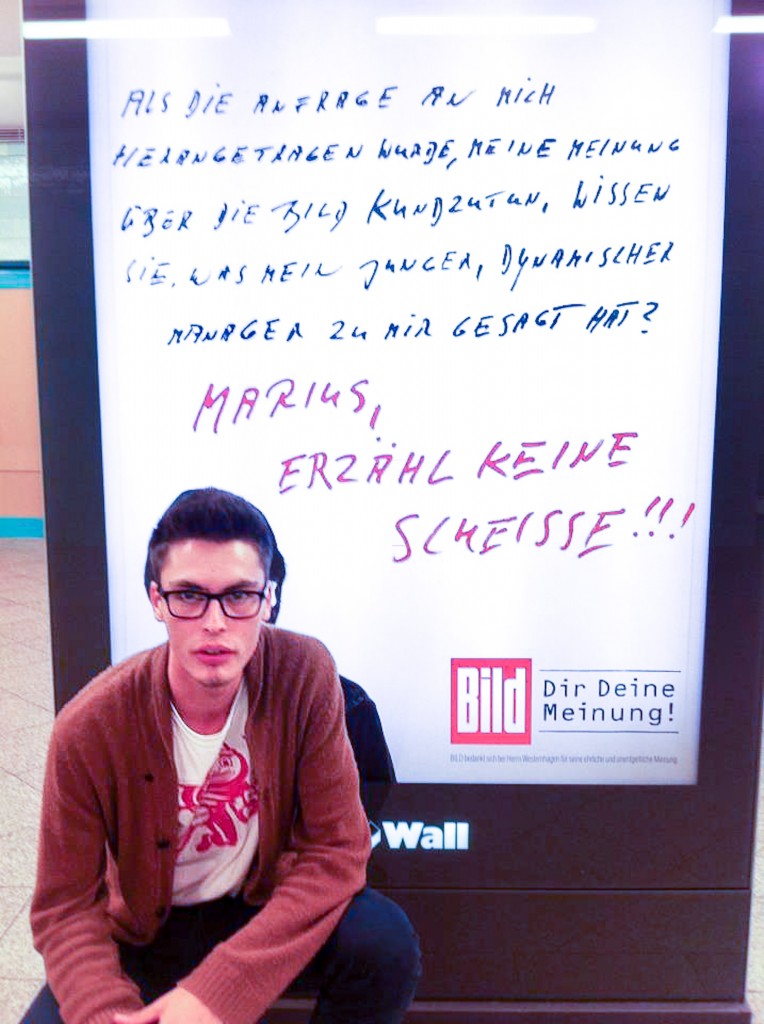 What do you love?
What really annoys you?
Your favorite place in the world?
Your best kept secret?

Hello Marius! Please tell us a little bit about yourself: who are you, where do you come from, what did you do in the last couple of years and how did you find your way to EyeEm?
Hello world! EyeEm Marius, 19 years young and originally come from a small lovely village in southern Germany – Schwäbisch Hall. Having started the wedding photography agency Lichtathletentwo years ago with some friends of mine, I soon sparked interest for the startup world.
And could you imagine a better place on earth to combine both passions photography and entrepreneurship? I can't!
We've heard you were Germany's fastest runner of your generation on 3×1000 metres . How come?
Well, please don't tell anyone but since I was two years younger than my team mates I did only take part in the semi-finals and not the final itself. But due to some crazy incidents I accidently got even two gold medals in the end : )
What was your best track record on a run?
It's 3.59,69 min for 1500 meters. It's been this summer at the German Track Championships, giving me not only my first and only nation wide top 10 rank ever(besides relays) but also marking the end of five exciting years of daily practice.
What's the breakfast of champions then? And how can we ever run that fast?
Mine were croissants – but since I'm not a champion… German Olympic Champion of 1992 Dieter Baumann might tell you it's the toothpaste (google 4 details).
I personally believe in nothing but lots of hard practice and even more sleep. Kenyans train three times a day and sleep the rest of the day. That's why they run faster than everyone else. No more, no less.
Not Kenya, but Schwäbisch-Hall
Back to business, you're still with us until January. What are your plans for the next year?
Good question. Please send your recommendations at marius@eyeem.com … I might travel to Indonesia with some Lichtathleten of mine and then stay in New York City until the upcoming wedding season.
If you live on an delightful spot of land just drop me a line and I might come and visit you! : )
Btw: Do fruit juices really annoy you?
Nope, they don't – I just hate customers who do not pay their invoices.
Your favorite movie?
I don't watch too many movies but am kind of fascinated by film versions of epics battles like "300", "Troy", Spartacus" and so on. Actually I prefer books and deeply recommend you to read Steven Covey's "7 habits of highly effective people".If you haven't read it yet, do it now – it's an eye opener!
Best band ever?
It's not really bands but I love good hiphop and the ones like Eminem, Jay-Z or German Kool Savas, Marteria , Samy Deluxe, Prinz Pi and Casper (in this order)
One person, dead or alive, you'd like to ask a very important question? What's the question?
To John D. Rockefeller: "You're not only considered as the wealthiest person of all time but were also one of the world's greatest philanthropists, became 98 years old and had five children with your wife – have you been the happiest human ever, too?"
Finally: what's your best kept secret?
Everyday EyeEm hustling – Every night I'm shuffling.
Thank you Marius. Great to have you on board!