Working Remotely: How A Photographer Shot the Wild Beauty of Kamchatka
Located in the far East of Russia, the Kamchatka Peninsula is one of the most secluded places in the world. Maksim Tarasov explains why he went there anyway.
Maksim Tarasov (@tarasovm) is a photographer from Russia. On EyeEm, he recently shared photos of a most unusual trip: An expedition to the Kamchatka Peninsula, full of bears and volcanoes. We reached out to Maksim to hear about his experience.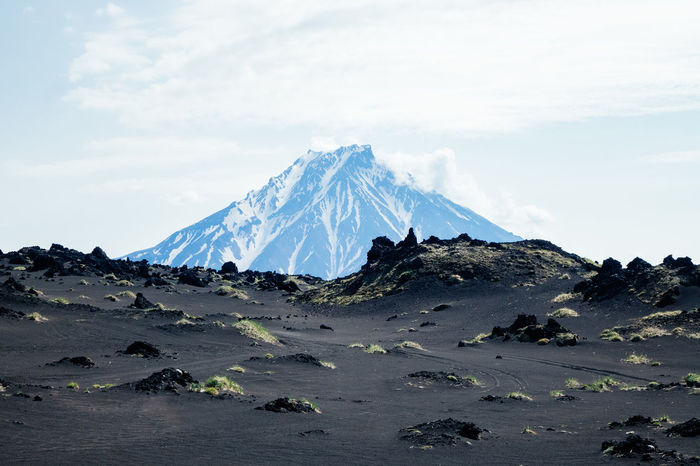 What's your expedition background, Maksim?
It goes a long way back: My parents taught me a love for nature and adventure, and my father often took me into the woods to teach me basic survival skills.
In 2008, I got my first camera and started taking pictures. In my free time, I went on hikes in my region, gained experience, and further developed my survival skills. That's when I developed the dream to become an expedition photographer, but I was working for a bank and photography was just a hobby. In 2012, I quit my job and started to travel quite a bit with my girlfriend at the time. Together we visited Malaysia, Indonesia, Thailand, and the Philippines. We summited peaks and searched out mystical villages hidden from the average tourists…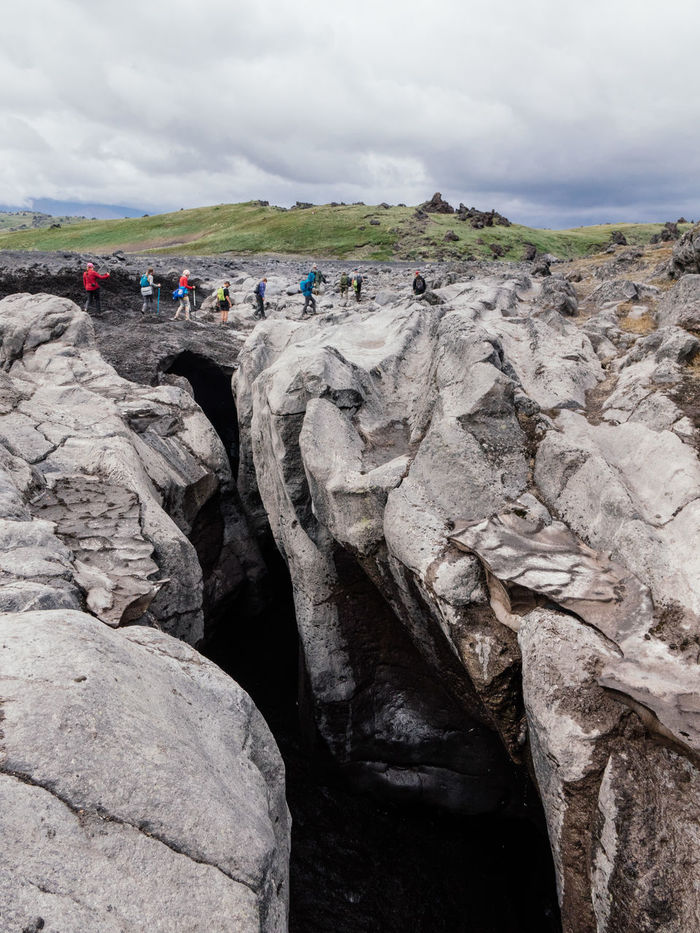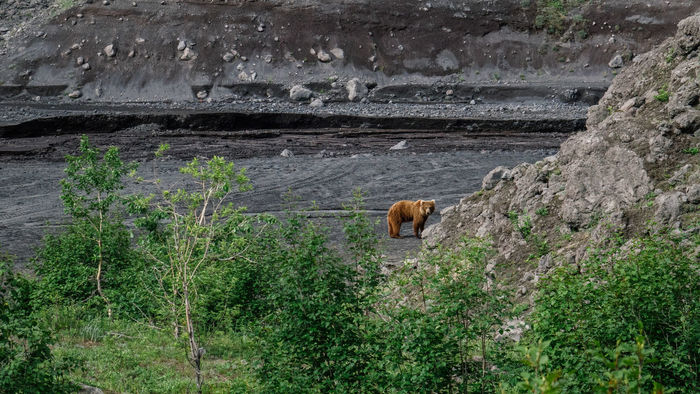 How did you end up going to Kamchatka? It is, after all, pretty far away from everything.
One day, a friend sent me an Instagram post. It was a call for photographers to apply for an expedition to Kamchatka. I sent my resume, went through the selection process, and they chose me! I bought a ticket and headed there.
It was a bit scary: I knew it wouldn't be an easy expedition and I wasn't 100 percent confident in my abilities, although I had learned to rely on them. In the half year up to the trip, I quit smoking, started to go on weekend runs, and spent all my savings on new equipment…
"I wanted to see a place that's rarely visited."
What drew you to the place?
I think the main reason was the wilderness: Kamchatka is an excellent place to learn what you're made of, understand the abilities of your body and mind, and to see a place that's rarely visited. I'm attracted to any adventure, but I knew that this trip would be something unique.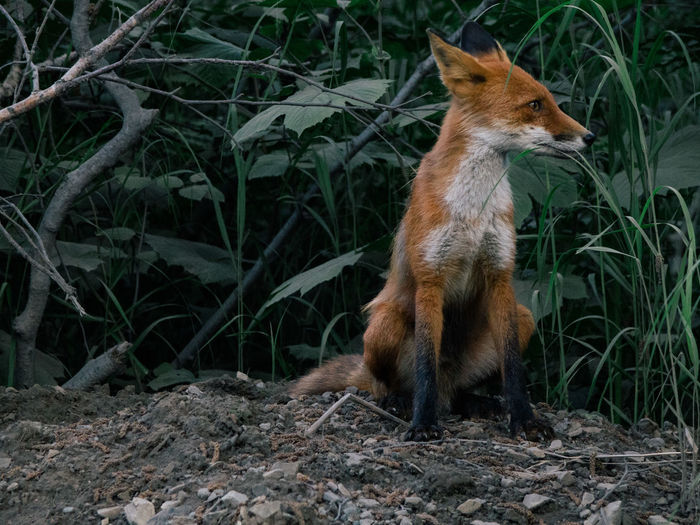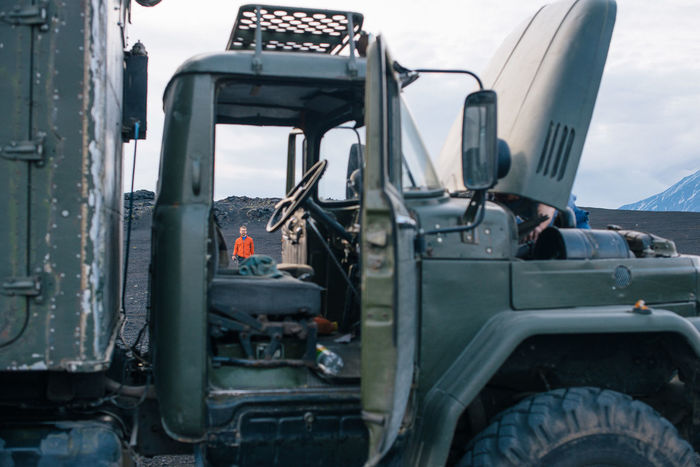 Tell us what it's like to take pictures there. What equipment did you bring?
My backpack weighed 25kg, every day our team moved around 20 kilometers from one place to the next. But before the expedition, I had thought about how an expedition photographer should behave. I made two rules for myself: First, I should always be ready to take a photo. Second, I should never give into laziness and tiredness, never relax. That's why I never separated from my camera during the expedition. I always carried my camera and a road flare for scaring off bears.
The weather was chilly and very humid. It rained often and the temperature dropped to two degrees celsius. Every night, I put all external batteries and devices into my sleeping bag to save their charge. I essentially slept without moving.
Our expedition was totally autonomous. For the entirety of the expedition there was no electricity and no possibility to recharge. I knew about this earlier and got myself a solar battery.
The company Voltaic Systems really helped me out. Before the expedition, I found some information about them on the internet, and wrote a letter requesting assistance in purchasing their equipment. They gave me a good discount–thanks to them I was able to charge my camera using solar energy. Unfortunately, that didn't work with my drone.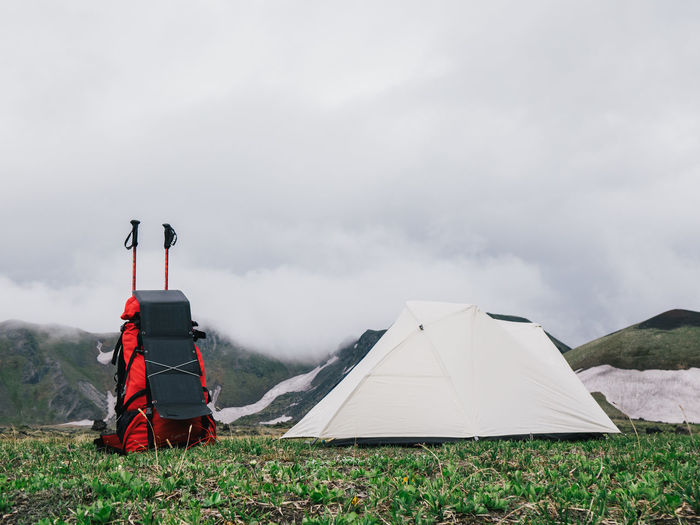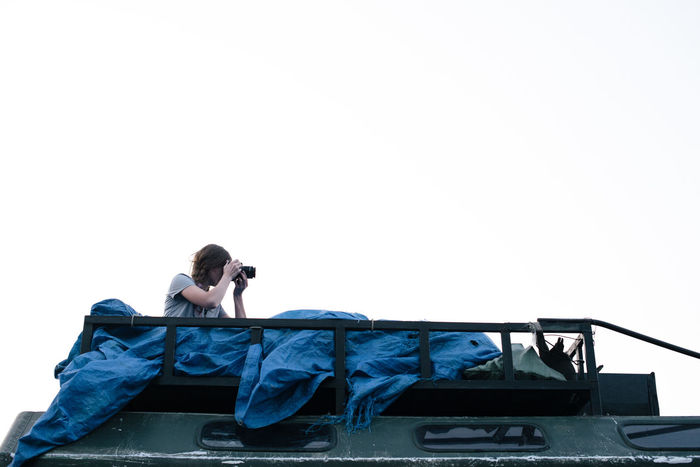 "My job is to preserve the feeling and the experience."
What else did you bring?
My main camera was a Sony RX10M2, with a 24-200mm lens. I won it during a photo competition with Sony and DJI Japan. It's an unbelievable camera, ideal for expeditions: Light, powerful, universal. But unfortunately it couldn't handle the harsh conditions in Kamchatka and it stopped working on the last day of the expedition. In a way it was symbolic: Exactly on the last day, right after I took a few shots of a bear. The high humidity and continuous dampness surely killed the camera—but it's also my fault for not taking better care of it.
The second camera was a Nikon D800 with a 50mm lens, the lightest glass I have. Every gram was important. Nothing excessive. This piece of technology has gone through a lot with me and has never let me down.
And of course there was the Drone DJI Magic Pro, and all of its batteries.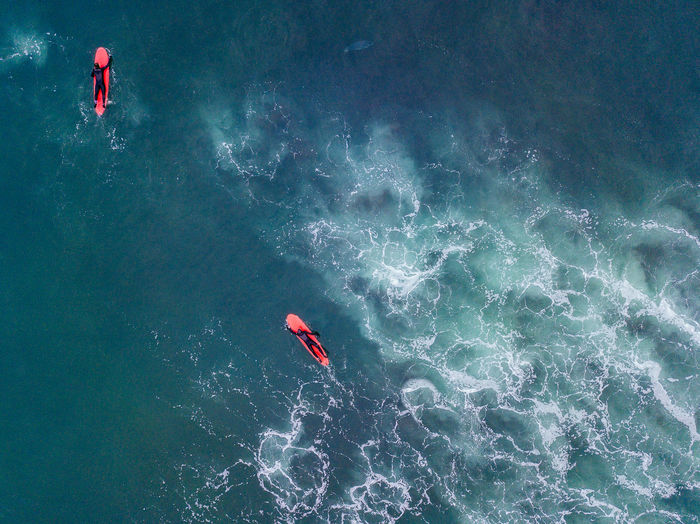 What did you do in Kamchatka? What was the trip like?
We walked among the volcanoes, bears were roaming around us, the land under our feet was burning with heat, but the air was cold and very humid. A few times, we crossed rivers or streams of ice water, descended into lava caves, and swam in thermal hot springs. But I was most impressed with the people: It was a real team! I am very thankful to the organizers of this expedition and that I ended up with specifically these people. The first thing I think of when talking about Kamchatka is them.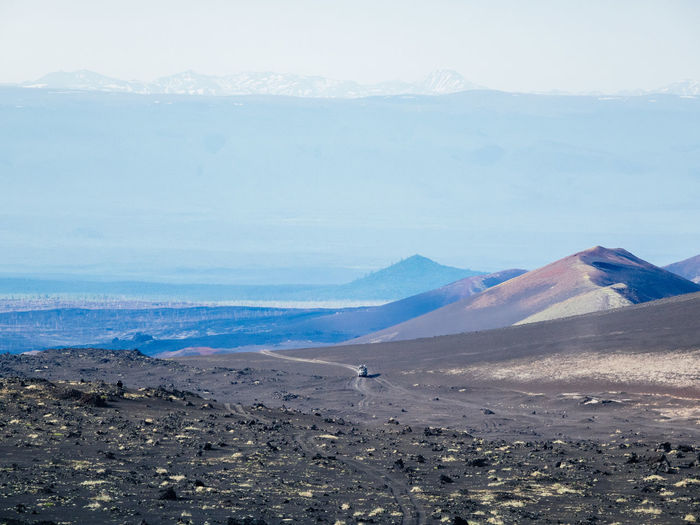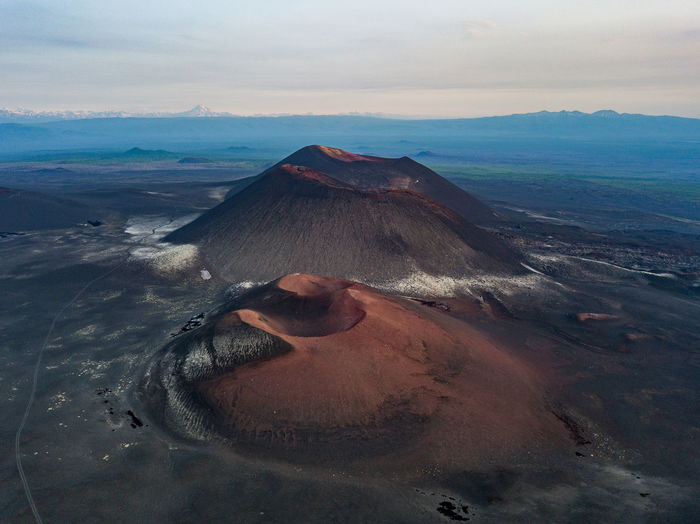 This was a travel-science expedition organized by Russian Travel Geek. With us were volcanologists who took samples of volcanic rock for further research. My job was to capture everything that happened to us. To preserve the feeling, the experience, and the beauty of the place. Sometimes in the evenings we listened to the scientists lecture about volcanoes and the history of earth. I also presented some lectures and talked about how I became a photographer, what I do, and my fascination with aerial photography. I have an entire philosophy around it that I love to share…
"There's a lot we don't notice being on the ground."
What's the philosophy?
The world around us isn't what it seems. Being on the ground, there is a lot we don't notice, so it's worth breaking away and going on a flight. There's a wealth of mysteries to discover: In an overgrown pond you can see the cosmos, in a fishing hole a human eye, and in dying soil you see life. Familiar places become something else.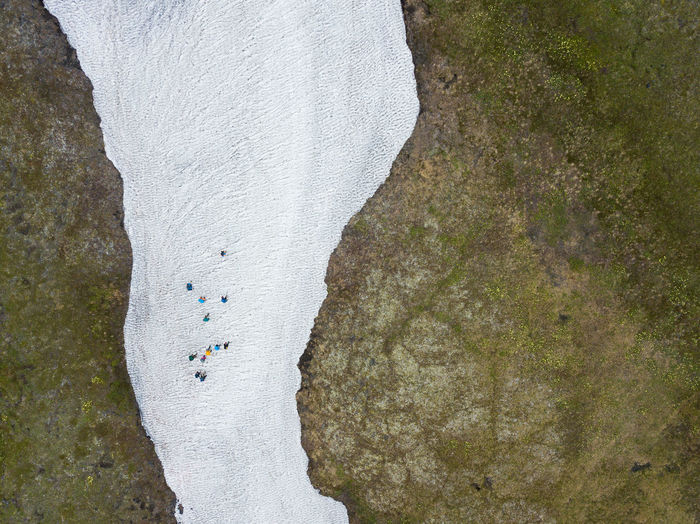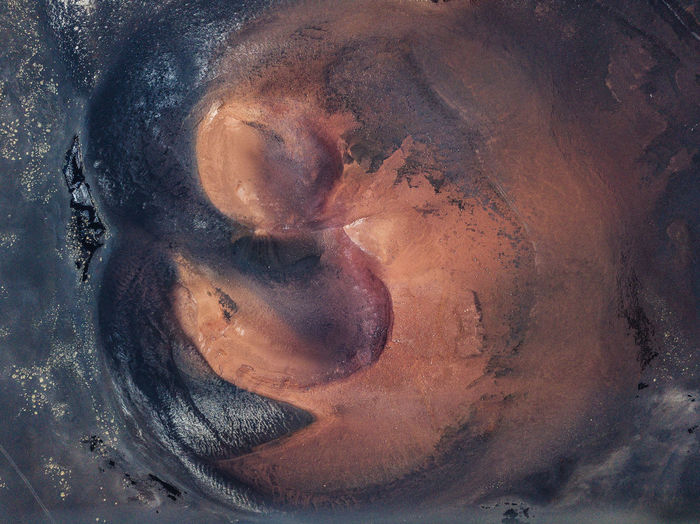 It seems like you've been focusing on aerial photography a lot lately.
You're right, I mainly do aerial photography, which is what I do best of all. But like I already said, being an expedition photographer is my dream and I felt that I was realizing it. This was my first expedition and my experience in photography really helped me. Every evening I took mental note of the shots I took, which shots I didn't take but should have. I cursed myself and the next day tried to correct my mistakes. I really want to learn to be a good expedition photographer and develop in this direction.
The weather wasn't the best and we often were hiking under the clouds. Around us was only a white wall. In different conditions I could have taken more beautiful landscape shots, but everything was the way it was. I took a lot of portraits, and that was the most interesting: Capturing a moment, so that when you look at it, you can actually be there.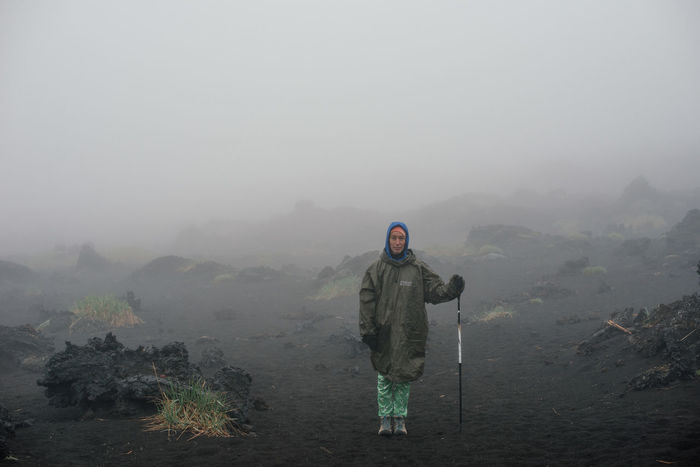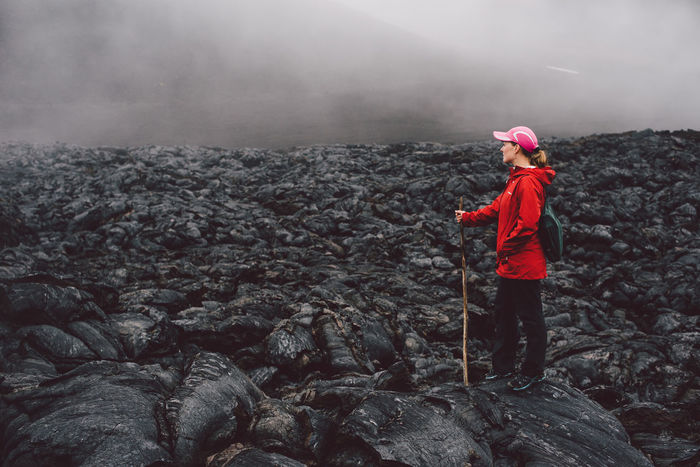 "Often, we're hiding a totally different life behind our Instagram profiles."
Where are you heading to next?
I have absolutely no preferences to where I go. I just want to travel, learn about the world. Looking at the world from above and searching for what's hidden from our eyes. I am ready to go anywhere, wherever the wind blows. It's actually more interesting, not knowing what waits for you ahead, and then all of the sudden finding yourself in Iceland or Kamchatka.
I also don't have much of a choice. I am not a rich person, even if some get that impression. Often, we're hiding a totally different life behind our Instagram profiles…
I live in an apartment practically without any furniture, my car is rusted through and soon I'll be able to drive it like they do in the "Flintstones". I eat as cheaply as possible. But for me, none of that is important. I use the equipment I won in the photo competition, and even if I can't afford delicious food, at least I have a tool that helps me improve. I believe that if you create something, share it with the world, then the universe will definitely do something for you.