Meet the Jury: Maciek Nabrdalik on Becoming a Pro Photojournalist
The photographer and VII agency member is part of the EyeEm Awards jury this year.
Maciek Nabrdalik is a Polish photographer, member of VII agency, and on this year's EyeEm Awards jury. I sat down with him to talk about his journey, and what he considers great photojournalism.
Gleason's Gym, 2007, taken during the workshop with Antonin Kratochvil.
Great passion for boxing, atmosphere of the club and training methods ensured that Gleason's Gym, opened in 1937, remains the oldest active boxing gym in the US. Its name has become one of the most well-known brands in American boxing.
How did you start off as a photographer?
Quite unusually: I have always had a passion for photography, but actually went to university for computer science. One year, I went for an exchange program to the United States, where I worked as a lifeguard at a swimming pool. There, my supervisor, Jack Wright, and I got talking about photography, and he asked to see my pictures…
You were discovered by the manager of a swimming pool?
It turned out that he used to be a magazine editor in New York, for Gear, Us Weekly, and Men's Journal. He worked at the pool for just a while, needing a change. Many of his friends were photo editors or producers, and sometimes they came to the resort to stage photoshoots. I started assisting them on their jobs for magazines like GQ. Watching successful photographers do their work was an important lesson.
"Photography is a difficult profession."
When did you start taking pictures yourself?
After 9/11, my manager got asked to do a story about New York. We went there together and I took pictures of him around Ground Zero. They cropped away everything but his head and I didn't even get a credit for those photos, but it was the moment I realized that I could work as a photographer. Also the very first moment that I realized how difficult of a profession it was. Later, I worked at a little magazine Jack launched, called Exit Zero, another hands-on experience.
What advice would you give budding photographers?
"Do what you love and money will follow." That sentence is a bit of a cliché, but especially as a young photographer with little commitments, you might be brave enough to make such a decision. It's worth it.
Winter bathing, Poland 2008
Janusz Strach has been taking winter baths for 7 years, in the Marcinek Lake on the Polish-Ukrainian border.
How did you go pro?
It happened at the same pool! One day, a couple of years later, I visited it again and heard somebody speaking Polish. I went over to introduce myself, and we started talking about my photography. They said "That's fantastic, we have a magazine and newspaper in Poland. Let us know when you're back." When I did, I discovered that it was one of the major Polish dailies, looking for photographers. I sent my portfolio to the photo department and was hired.
"He told me: You have to quit your job."
A few years later, covering Polish politics, I got my first important award: Picture of the Year. It was for a photo of the former Prime Minister driving away in a limousine after having lost the election. It came with some money that I invested in a workshop with the VII agency I was a fan of. It was a workshop with Antonín Kratochvil, my favorite photographer. He told me: "You have to quit the newspaper. I never worked for a newspaper in my life."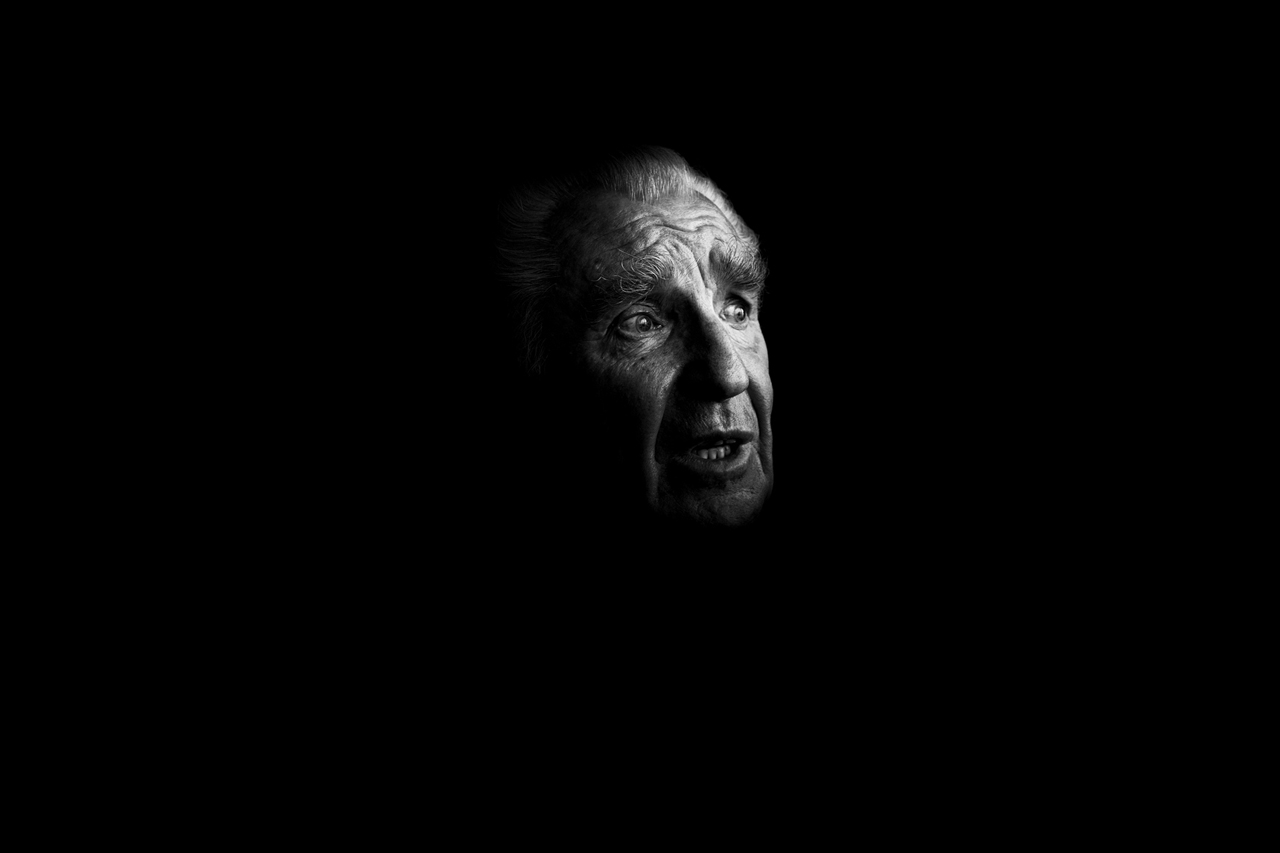 Jerzy Ulatowski, a survivor of the Auschwitz-Birkenau concentration camp.
Why would he say that?
I thought about that on the flight back and realized that I had to explain to everyone at the workshop who the people were that I was photographing. My only explanation for why I did it was: it's my job. Today, I don't even remember the names of these politicians I took pictures of, and no one cares about them any more.
Did you quit?
I quit the next day. It was another decision I took that wasn't based on finances. Putting yourself outside your own comfort zone is incredibly important.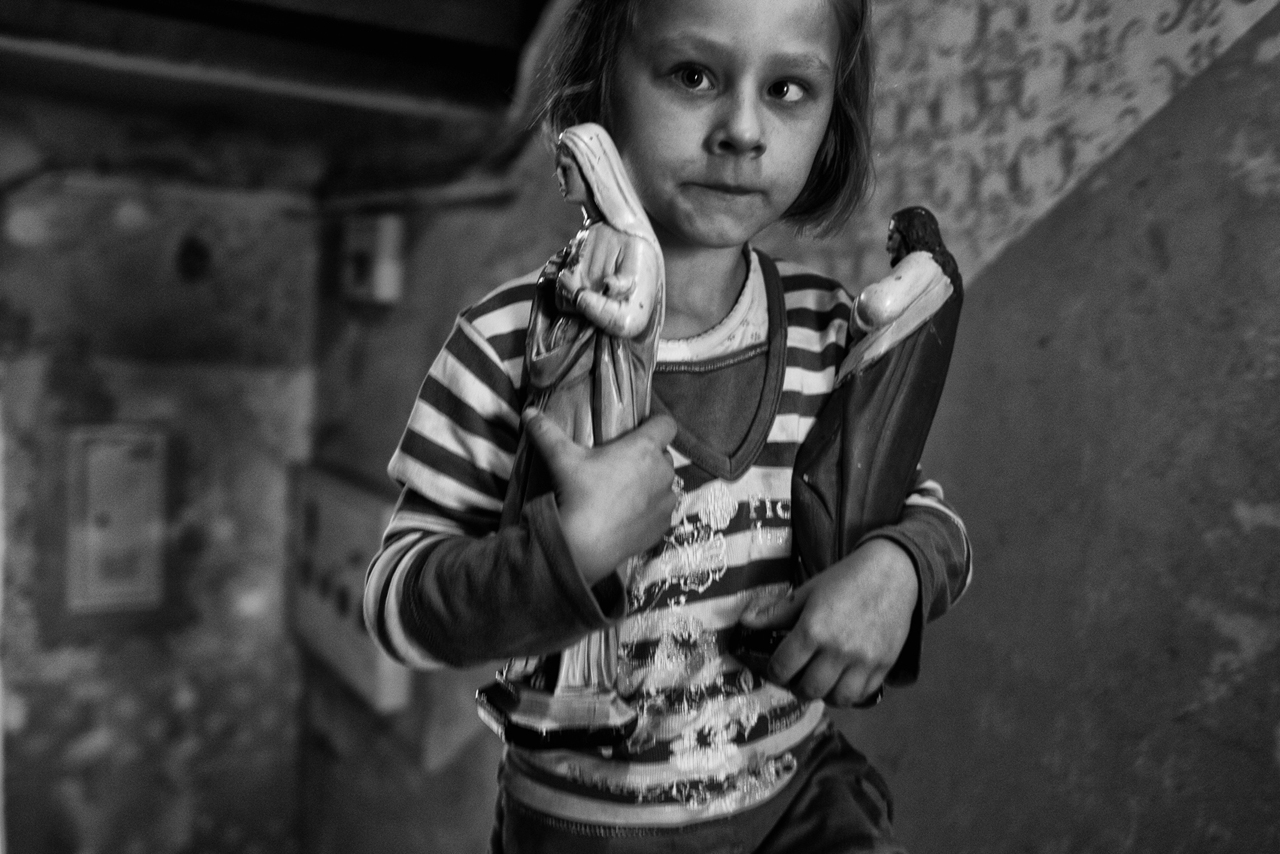 A girl carrying figurines of Mother Mary and Jesus Christ is seen after the Corpus Christy procession in Lipiny, Poland. The figurines were used to decorate the street during the procession.
What makes great photojournalistic work stand out?
It's changing for me and it's a good sign I believe. I always appreciate photographers who value what they say rather than how fast they are pushing the button.
What do you mean?
Some photographers are very quick, they go for the decisive moment, use their subjects to make great compositions. I am more interested in what people think rather than what they can do with the camera. I look for something that's intimate.
"Having multiple perspectives improves photojournalism"
Do you find the increase of amateur photojournalists an encouraging development?
I am glad to be living in the best time to inform societies: We have immediate coverage of events happening in the world, often covered by people who are experiencing them or suffering from them. Having multiple perspectives improves photojournalism as a whole.
Why?
It's more difficult to manipulate a better-informed viewer. I know many dedicated photographers that I trust, but I feel like there was a lot more manipulation taking place a few years ago.
Nyna Vasylyevna Kurynoy on the phone, informing relatives about the death of her mother in law. Ulyana Prokopovna was 96 years old and the oldest woman in Straholesie, near Chernobyl's exclusion zone.
Homesick for Chernobyl.
Petro Sakhanda visits his abondoned house in Paryshiv, village inside the Chernobyl's exclusion zone.
File manipulation?
Not quite, although that remains a problem. I mean photographers who go to places with a fixed idea of what their photograph should look like: Consciously avoiding the picture of a strong and smiling refugee because they're looking for images of suffering and distress.
Young people rest on the coast of the Greek island of Lesbos after crossing the Aegean Sea from Turkey in an overcrowded dinghy on September 24, 2015.
According to UNHCR, about one million refugees and migrants came to Europe by sea and 80 per cent of those came via the Aegean Sea from Turkey into Greece. Most of them are fleeing conflicts in Syria, Iraq, and Afghanistan.
You want photojournalists to keep an open mind?
Exactly. Many people have a fixed idea of how a protest should look like, how a refugee should look like, how war should look like. That changes the outcome. And it makes me pause as a photographer: Am I looking for the same things? At the beginning, I just took photos of miserable people because I would assume that someone who lives in the area of disaster had to be sad, had to be desperate. Then I realized that this thinking was also a kind of manipulation, and I stopped doing it. I'm glad more and more people in the industry are becoming aware of that.
Want to know what images Maciek picked? Check out the EyeEm Awards finalists in The Photojournalist category.
Faustyna, a participant of Miss Trans Beauty Contest in Poland, 2012.
All photos in this post show Maciek's own photos.