By EyeEm Team - 3 min read
Stylish shots from the recent Striking Fashion Mission with Leica Fotografie International.
Do clothes make the man? Pah, who cares – everyone likes to look good! Our recent mission, Striking Fashion, with Leica Fotografie International gave the fashionistas amongst you the chance to photograph some wild clothes, all for your chance to be featured on the S website, Facebook and app.
Well done to Andrea Schiffer, Sylvie Gagelmann, Duong Ly, Anca Asmarandei, Sinan Sağlam, Nazir Azhari, Silva Jorge, Pastor Soto, AlinaVorontsova, SnaptheCity and Alessandro Michelazzi, who have all won their own copy of S Magazine. Well done, everyone!
Winners!
By Duong Ly
By Sinan Sağlam
By Nazir Azhari
By Nazir Azhari
By Silva Jorge
By Pastor Soto
By SnaptheCity
By Nazir Azhari
About Leica Fotografie International: For more than 60 years, LFI has been the independent magazine for the Leica world – an acknowledged institution for all those wanting to know, see and understand more about Leica.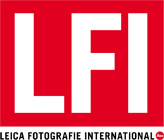 Well done to everyone who took part! If you'd like to see your photo in an EyeEm Image Collection, check out our Missions tab in the app. If you have any questions or queries, please get in touch. You can contact us through Facebook, Twitter or EyeEm – we're always happy to hear from you!
Header Image by Nazir Azhari