Morocco: Intrepid Travel Mission Winner Axel Garmer's Photographic Trip of a Lifetime
We hosted a Mission with Intrepid Travel to celebrate the many ways travel brings people together around the world. The first winner Axel Garmer talks you through his travel adventures.
In our Mission with Intrepid Travel, we wanted to see how traveling widens your circle of companions – or brings you closer to those you already know.
With almost 52K photo submissions, five winners were at last selected togo on an amazing experience of a lifetime toMorocco, Australia, Peru, Cuba, and Vietnam respectively. First out is Axel Garmer, whotook off on a Moroccan adventure. See the highlights from his journey and learn about the impressions he captured along the way.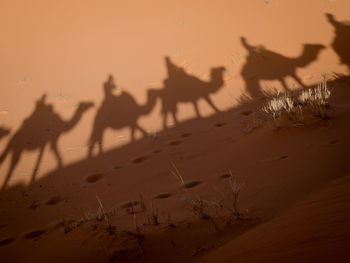 How did you prepare for the trip? What equipment did you pack?
I had some friends who went to Morocco last summer and I thought goingto Marrakech would be interesting. Morocco was not really on my bucket-list, therefore this trip came at the perfect time and was a great opportunity for me – although I had no idea what to expect. Being unsure about everything, I decided to prepare a little differently and started to watch a few vlogs on YouTube to get inspired. I also kept in mind that this is an organized tour, and that I would get to experience and visit the most popular sights.The trip seemed really diverse so I had no idea what to pack. I only knew that I wanted to travel as light as possible. Traveling in March, it was hard to tell what the weather would be. Hiking was included and a sleeping bag was recommended. But it all needed to fit in my back pack – and it surprisingly did. In the end, I had prepared myself forsun, snow, rain and sand.
My handbag was stuffed with my camera gear. I packed my Gh4 with lense, GoPro with a few accessories, iPhone 7 with the ProCamera app and a new small Joby tripod, because I planned to shoot the stars in the desert and other time-lapses for my vlog. I also bought a water bottle with a special filter so that Icould drink any water and avoid buying plastic bottles, which also saved money and time.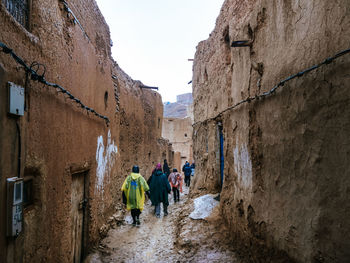 Did the country meet your expectations? What did you find most surprising?
I saw all the beautiful sightsMorocco is famous for, and it really was like I expected it to be. The one thing that did surprise me though, wasthe diversity of the country, especially when it comes to the scenery. We traveled from rainy green forest to rocky deserts, from snowy mountains to country-like landscapes with green grass and cows.
What are some of the most memorable momentsfrom the trip?
Arriving in the desert, riding a camel, watching the sunset, sitting at the campfire and sleeping under the stars were perfect moments in the Sahara. But also hiking up the mountains at Todra Gorge and Aroumd was amazing.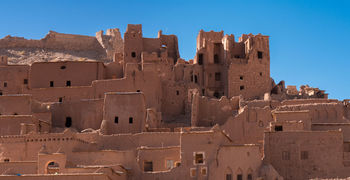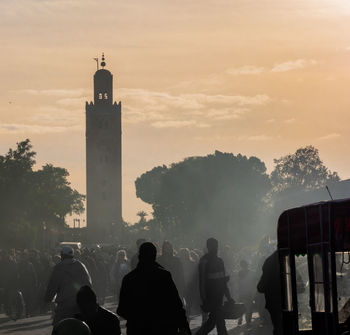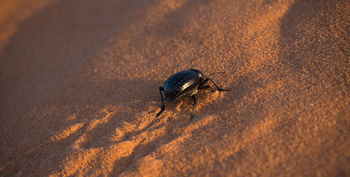 What did you do that you've never done before?
A very simple thing I had never done before, was sleeping under the stars in the desert. Waking up and just seeing the stars was so awesome.
Who did you meet/connect with? Who will you stay in touch with/never forget?
The whole group was full of energy and our guide was really the best. I am connected with most of them on Facebook or Instagram. Also, one unforgettable meet and greet was in Aroumd where suddenly a herd of goats crossed our way. Unbelievable how adjusted they are to the environment.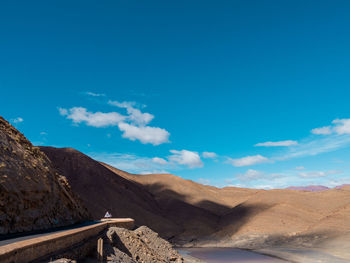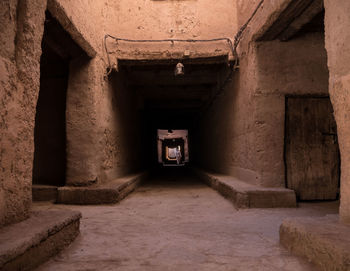 What culinary experiences did you have? Did you discover a new food or tradition?
Tajines and couscous are the well-known traditional foods and can be very delicious. One night we had a dinner in Fes where we were served a pastillia, which is meat wrapped in puff pastry. When I took a bite I was surprised how sweet it was. Later, even powder sugar was served. I love sweet food but even that was a bit too much, but I had several more and really liked them.
Were there any challenging moments?
The biggest challenge was getting through customs which took over an hour. It was was a bit chaotic. The rest I would call purpose and fun of traveling. When we were in Midelt, the weather was really bad. It was cold, windy and rainy. The mud stuck to our shoes and made the road slippery. But the walk to the village and meeting a Berber family was worth the rainy walk.
What was an interesting mode of transportation you used to travel while there?
I actually enjoyed the diverse modes of transportation like taking a train, riding a local bus, riding a camel and taking a quadbike.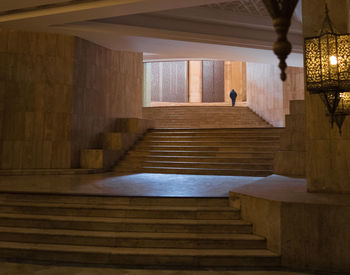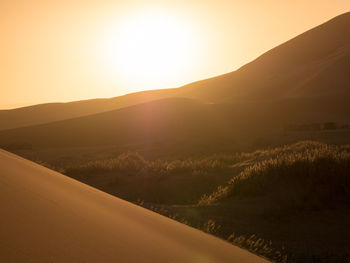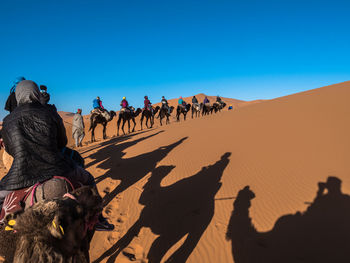 Where did you stay?
Just like transportation, the accommodation changed all the time, which was nice. It was never luxurious but I always had a good night sleep. Sleeping on the camp site in the Sahara was the greatest accommodation, although it was also the shortest night. The view to the stars could not be topped. In all other places, I never had a window with an incredible view. Actually in Essaosuira, my view was directly into the yard of the riad which turned out to be good since the others heard the mosque very vividly.
What was your favorite sight during the trip? Did you capture anything from an unexpected or unique angle?
I think it was Aroumd, because I didn't expect snowy mountains and scenery like in the Alps. The hiking and the nature was so refreshing. I was very happy with the photos I took in the Sahara. Also,the goat herd running up the hill in Aroumd was epic. For a moment I was lucky, and it's now my personal favorite photo.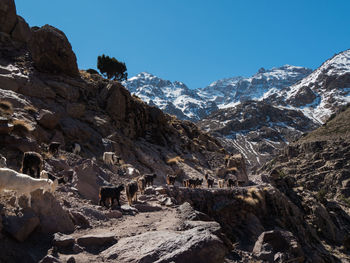 Did you bring any souvenirs back with you (traditional or non-traditional)?
No, I never buy anything. I know it sounds cheesy but my photos and memories are always my favorite souvenir.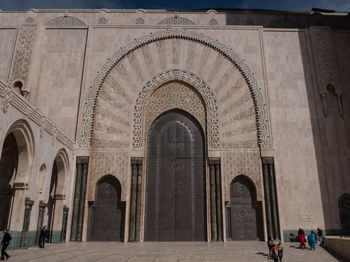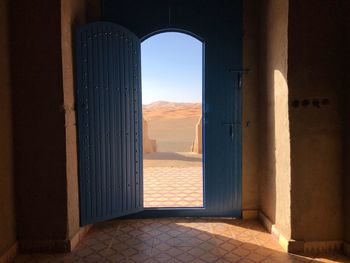 What would be your top tip for other people traveling to the country?
Go camping in the Sahara. Try to get into as much as you can and try to sleep outside. The camels are not the main attractions, they just make it more of an adventure. Wander around in the medinas - or cities - and try to get lost. Do a hammam and a scrub. It's different. We went to many great restaurants but I don'tremember all the names.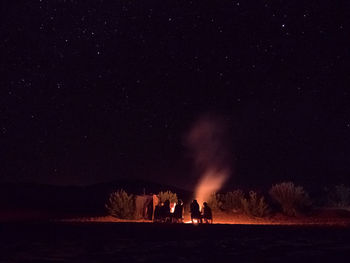 Inspired to adventure into the unknown and travel the local way? Be sure to explore Intrepid Travel's range of trips. For more on Axel's Morroccan adventures,visit his EyeEm Profile.