How To Avoid Taking Blurry Pictures with your Smartphone
Community member and EyeEm Ambassador Chris Prakoso shares some tips to avoid getting blurry images when photographing with your phone.
Up today, community member and EyeEm ambassador Chris Prakoso, aka @mahadewa, shares his tips for avoiding blurry images. To read more of his excellent tips, check out his blog Moblivious.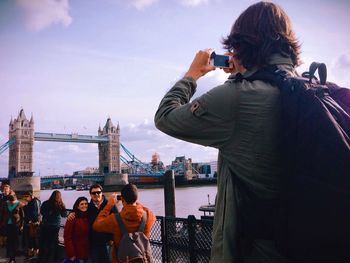 Probably one of the most photographed architecture in the UK streetphotography AMPt_community shootermag by Chris Prakoso on EyeEm
We all have been in that situation: in an attempt to capture that rare magic moment, we whip out our camera phone and take the shot in a hurry. Only later do we find out that the picture is blurry! To help you dodge this sad situation, here are some tips to avoid getting blurry images when using your camera phone.
1. Hold your phone steady
One of the biggest culprits of blurry photos is camera shake. This happens when the phone moves too much while the picture is being taken, resulting in motion blur on the object you are photographing. To minimize shake and eliminate the blur hold your phone steady with 2 hands, bring your elbow to your side, and hold your breath.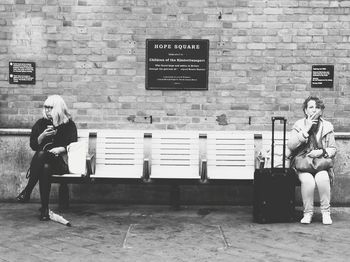 Two Apart Hope Square Series AMPt_community shootermag streetphoto_bw by Chris Prakoso on EyeEm
2. Prop your phone
Another way to reduce camera shake is to prop your phone on a steady base for extra stability. This could be a table, a wall or the ground. Another option is a tripod, and now you can find many different types created specifically for mobile phone use.
store tripod Which should I buy?迷う by mai on EyeEm
3. Tap the shutter release button gently
Even if you have a steady grip or are using a tripod, often when you actually press the shutter release button, the camera moves slightly. Most of the time this slight movement won't matter much; but it's safer to tap more lightly to avoid potential blurriness.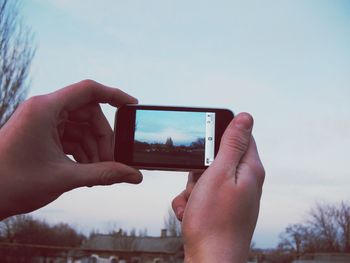 iPhone Hello world Beautiful day Cool by Kate Pluzhnik on EyeEm
4. Don't move while photographing
As a rule to thumb, stay still, before, during, and after you take a picture, until you are sure that the picture has indeed been taken.
Skyline by Chris Prakoso on EyeEm
5. Do not use the digital zoom
Using the digital zoom will result in an ugly pixelated image. If you want to get a close-up, it's better to take the photo without the zoom and crop later with an app. Zooming in will also make the camera shake even more pronounced – a recipe for a blurry picture.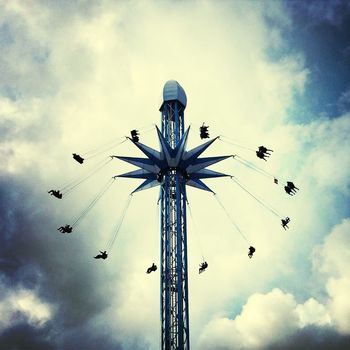 Adrenaline by Chris Prakoso on EyeEm
6. Use the self timer function
If the scene you are photographing is not time critical, such as a set piece or landscape, then use the self timer function. By not pressing the shutter release button in real-time, you have less contact with the phone, less shake and less blur. There are countless self timer apps you can download for both iOS and Android.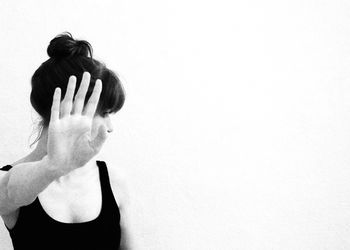 bw_collection monochrome EyeEm Best Shots blackandwhite by Julia Elisa on EyeEm
7. Use the burst function
The continuous burst mode minimizes camera shake from pressing the shutter release button, because instead of tapping several times to take multiple pictures, you just hold down the shutter release button while using the camera. This makes the second, third and later pictures less blurry. This method works with iOS 7, although for Android devices you will need to download an additional app.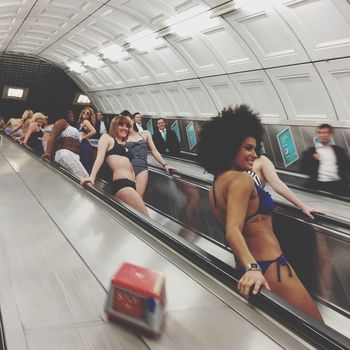 shootermag London Underground Series EyeEm London Photoshoot by Chris Prakoso on EyeEm
8. Get enough light
When taking pictures in low night situations, like at night or in a dark place, your photo is prone to blurriness. To avoid this, try to take the photo closer to a light source or use a pocket spotlight.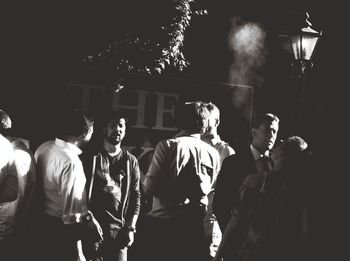 Catching the last Sunlight Street of Street of London Series AMPt_community shootermag capa filter by Chris Prakoso on EyeEm
9. Avoid taking pictures of fast-moving objects
Because it's not possible to control the shutter speed of your camera phone, the camera will not be able to "freeze" the object if it's moving too fast. However, to remedy this situation you can move the camera along with the moving object to get the best photo.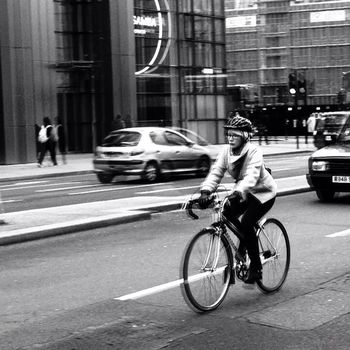 Life in motion by Chris Prakoso on EyeEm
Recommended Posts on EyeEm
– New Mission: Winter White by CanvasPop
– 20 New Recommended Users – January 2014
– A Night Out with the Photojojo Pocket Spotlight