How One Photographer Inspired the New EyeEm App Icon
We've got an all-new EyeEm app icon – check it out!
Noticed something different when you last clicked on the EyeEm app? That's right, we've been quietly releasing the new icon for a short while now. The Android users among us got the first peek and we're delighted to announce that it's now available to iOS users too!
Download/Update EyeEm to see for yourself
The current EyeEm logo – a white E on a black background – will stay the same and remain in place across social media and the web. We're just brightening up your phone and tablet home screens with a new app icon – and it embodies the love for photography that the EyeEm community celebrates every day!
Showcasing EyeEm photographers is at our core – and we do so wherever and whenever we can, be it on social media, through our partnerships with Huawei, Canon, BCG and more, exhibitions in Berlin, New York, London and around the world, the EyeEm Magazine… And now with our fresh new app icon!
Photographer and EyeEm Community member Denise Kwong – aka @twistdee – was the photographer behind it with her photo of Barrenjoey Headlands in Sydney, which was optimized for its new purpose. Denise was delighted to have been picked: "For EyeEm to select this shot as their new visual is incredibly exciting and I'm extremely honoured."
Think you've seen this photo before? It was also the cover of the very first EyeEm Magazine! Denise told us a little more about the shot: "This image was taken as my friends and I were awaiting sunset and I looked down to see these long shadows of walkers dotting the sand with their footprints. For me it portrays the idyllic Aussie lifestyle – the ocean, the sand, the beach stroll."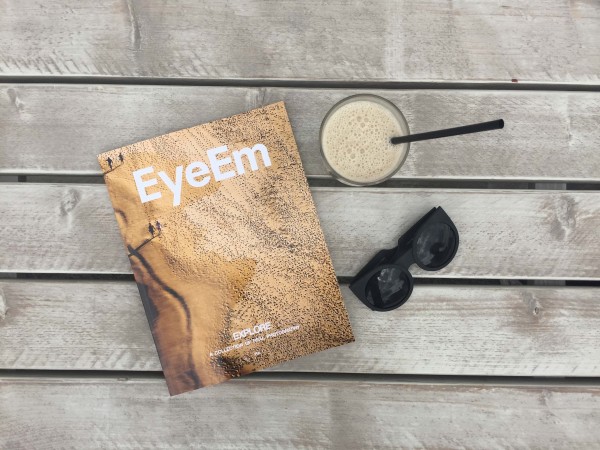 We'd love to hear what you think of our new app store icon! Come say hi on Instagram, Facebook or Twitter.
Header photo by @twistdee.