How a Photographer Captured His Hometown's Entire Spectrum of Light With Sony's SkyHDR App
Community member Sven Hartmann won a Sony camera at the EyeEm Festival and put it through its paces.
The Assignment
Sven Hartmann (@itgnet) is an EyeEm photographer from Southern Germany. Earlier this year, he spent four months in New York City, where he managed to snap a photo that won him a brand-new Sony α7R II mirrorless camera with a Zeiss 24-70mm f4 lens at the EyeEm Festival & Awards.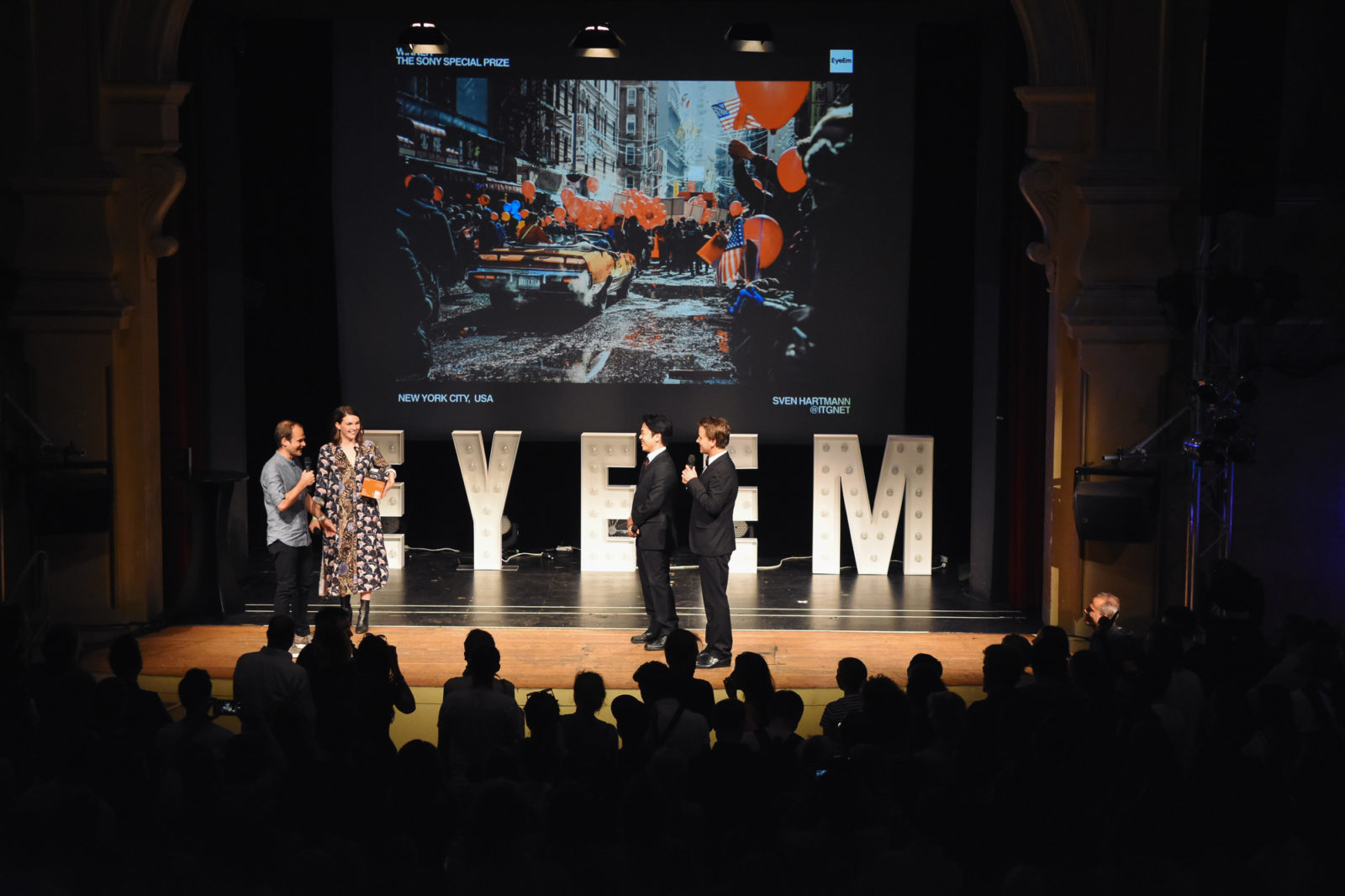 Sven receiving his camera at the EyeEm Festival & Awards.
Sony selected Sven to use the camera and its technology to take photos for their upcoming marketing campaign. He was commissioned to take a portrait of his hometown – by documenting how the light changed in the city at different times of the day.
The SkyHDR App
Dealing with changing lighting situations can be difficult: A photographer always has to choose how much light to let into the camera and which part of the image to expose. The α7R II camera has a 42.4 MP back-illuminated full-frame sensor, which allows it capture lots of light with each shot, even in darker conditions.
It also comes with Sony's PlayMemories Camera Apps: a platform that allows photographers to install apps right on their camera to augment the shooting experience. The app SkyHDR is designed to take the pain out of shooting in difficult lighting situations like sunsets or bright midday sun: It allows photographers to take so-called high dynamic range shots, which capture a larger spectrum of colors than usual blending several pictures into one. Usually, that's a painful process in post-production, but SkyHDR does it right on the camera.
The Shoot
Sven took pictures in his hometown Stuttgart over the course of five days, in early September. The summer was still in full swing. During the day, he had to deal with a lot of direct sunlight, but was rewarded with dramatic sundowns in the evenings. It let him test the camera and SkyHDR under a range of conditions.
"Before I went out with the camera, I picked out a few spots that I knew were going to get great light at different hours". But shooting with the app brought out the details of the city in a different way than he was used to.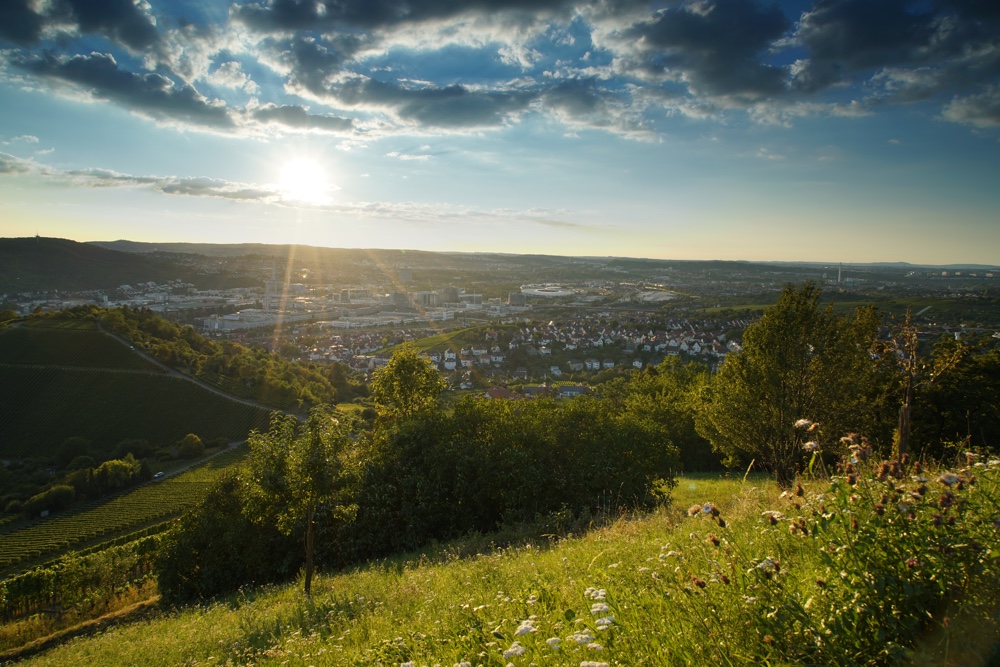 Sky Area: -2.7EV (F16 1/160 ISO100) WB AUTO Land Area: +0.7EV (F11 1/60 ISO200) WB AUTO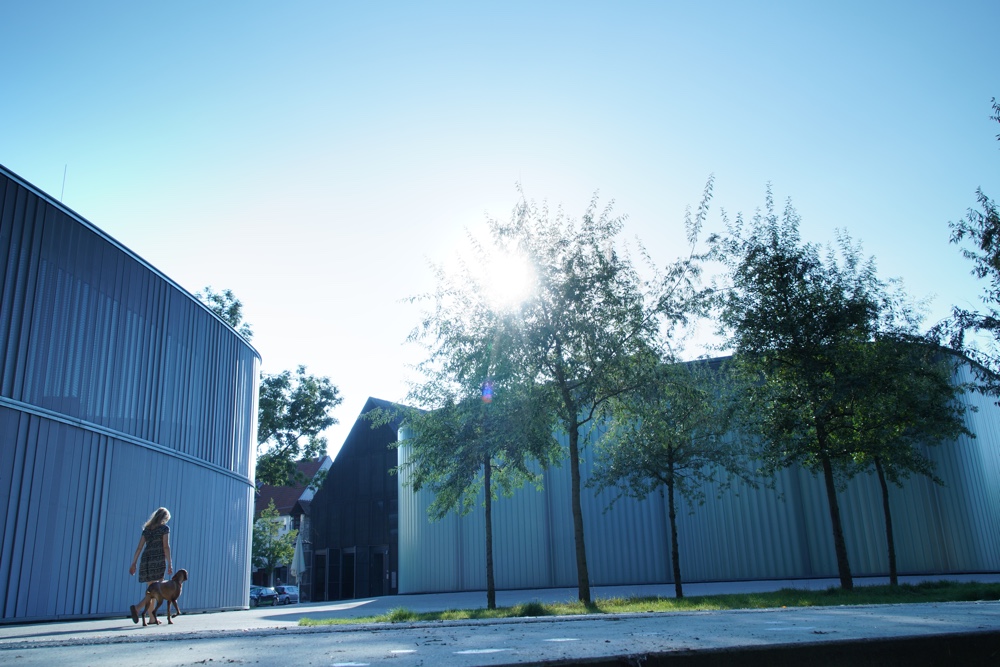 Sky Area: -0.7EV (F11 1/200 ISO100) WB AUTO
Land Area: +1.3EV (F11 1/200 ISO400) WB AUTO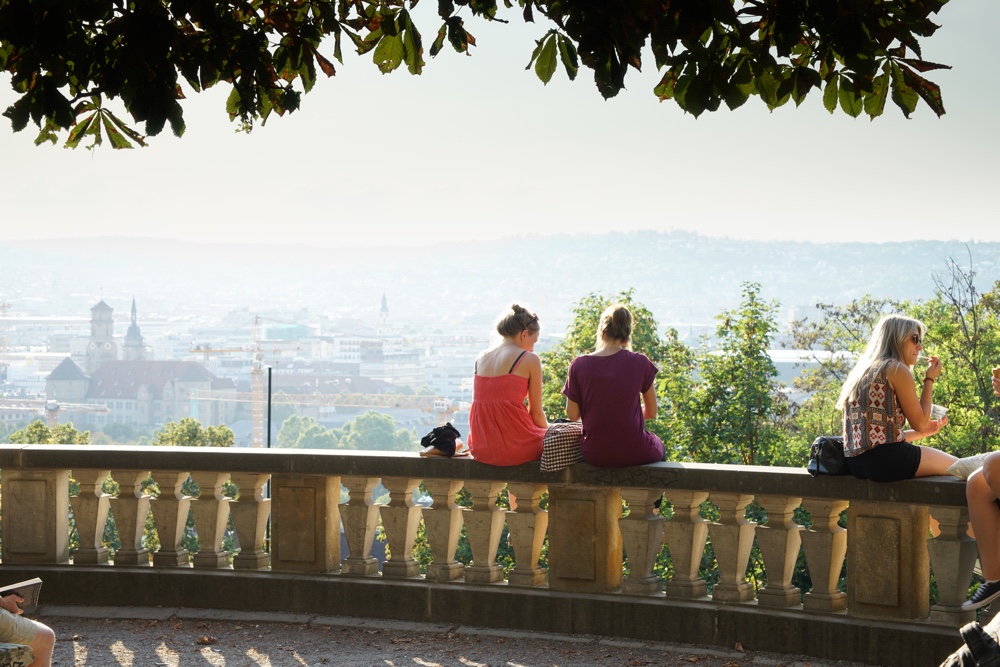 Sky Area: -2.7 EV (F16 1/160 ISO100) WB AUTO
Land Area: 1.3EV (F10 1/50 ISO200) WB AUTO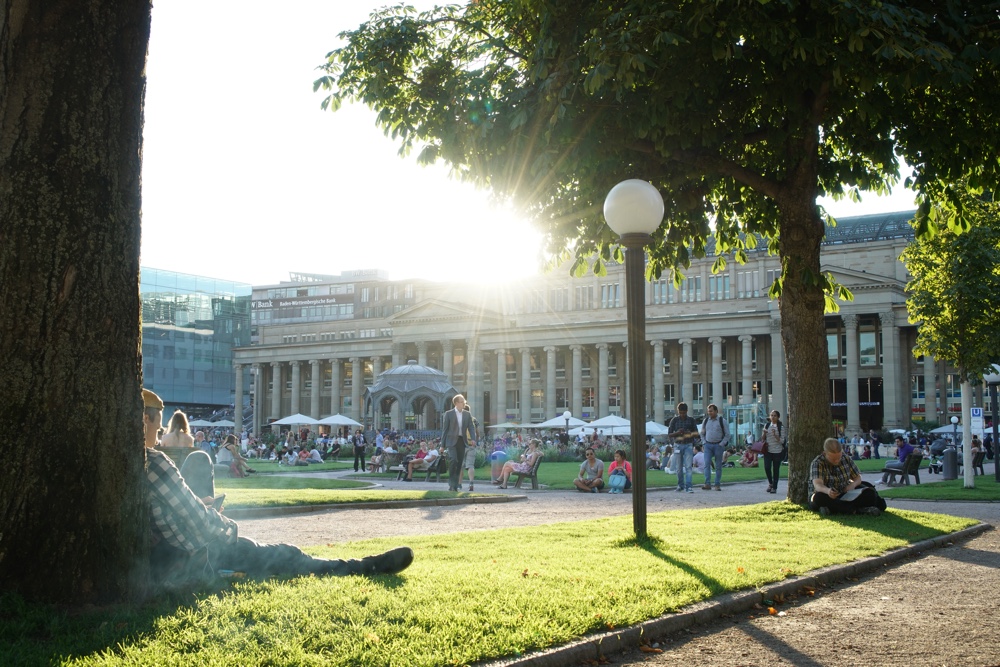 Sky Area: -1.7 EV (F16 1/125 ISO100) WB AUTO
Land Area: -1.7 EV (F4 1/125 ISO100) WB AUTO
Sky Area: 2.0 EV (F11 1/30 ISO400) WB AUTO Land Area: -0.3EV (F11 1/20 ISO200) WB AUTO
Sky Area: 2.0 EV (F11 1/30 ISO400) WB AUTO
Land Area: -0.3EV (F11 1/20 ISO200) WB AUTO
"The assignment was challenging, because I had to adjust my style of shooting", Sven recounts. He usually shoots handheld and moves around a lot while taking pictures. "This time, taking much more carefully composed HDR images, I needed to use a tripod and really think about how I was going to take pictures. It made the whole process a lot more deliberate and actually changed the way I shot"
The Results
Each photo reflects that: His HDR images blend the sky and foreground into a brightly-lit whole. His shots of modern architecture bring out the technical side of the city, while the pictures at sundown make the city and its surroundingcome alive in vivid colors. "Taking these pictures requires a bit more patience than you might be used to – but the results are impressive: Usually, HDR images come out as JPEGs, but this app creates RAW files that you can then adjust in post-processing."
Sven's favorite images are those overlooking the city, since they let him include more sky than when he was standing between building. "The app works best with a straight horizon," he says "I would like to try this out in nature".
Click here to find out more about the PlayMemories Camera Apps.