Going Viral With EyeEm: The Story Behind THAT #Blizzard2016 Photo
"I saw an online discussion with people comparing the image to an impressionist painting. I'm happy to transmit feeling and emotion with my photos, so I'm honored."
Michele Palazzo jumped out of bed in his New York apartment to brave Storm Jonas. With just a point-and-shoot camera in hand, the Italian designer captured the city in all its winter glory, uploading the results to his EyeEm profile. Little did he know he was about to take his photography to a whole new level.
His shot of the Flatiron Building, captured amidst the swirling chaos of the blizzard, went viral after starring on influential blogs This Is Colossal and Petapixel – and was even likened to an impressionist painting. We couldn't wait any longer – we just had to grab Michele and get the details on exactly how did it.
Scroll to read our interview with EyeEm's photographer-of-the-moment: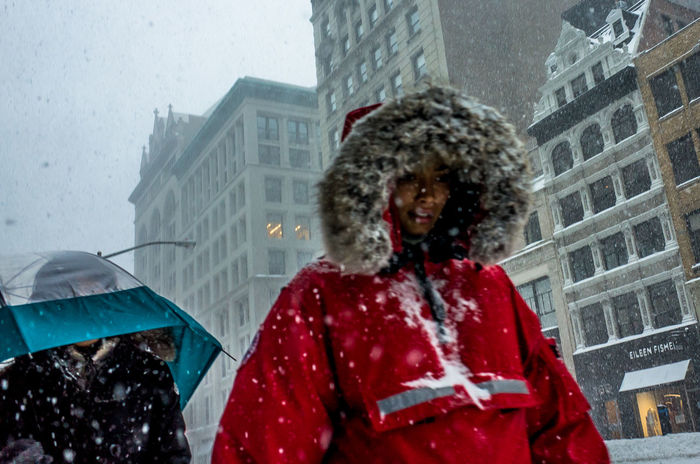 What made you grab your camera and get out into the cold that day?
That morning I woke up early, as I always do at weekends. This is the time I can get things done – and I was so excited about the storm, like a kid in the snow! My girlfriend was sleepy, looking at me with one eye open. She asked me where I was going so early and I replied: "Sleep, I'll be back soon!" The funny thing is, the day before I'd sold my Fujifilm XT-1 to make a bit of money and buy the X-Pro2 – so the only camera I had was the little Ricoh GR!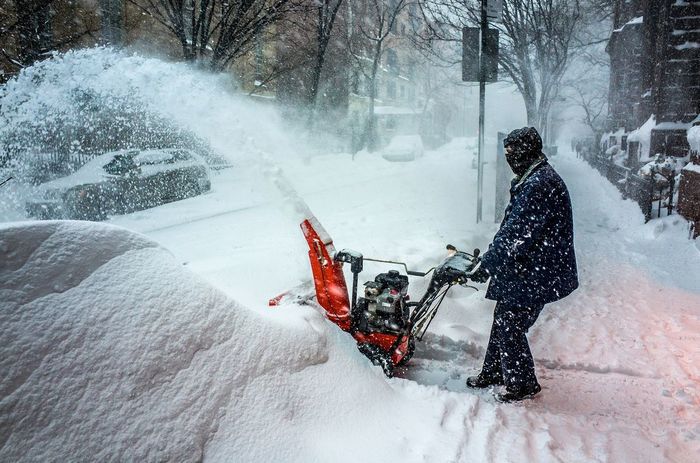 Did you know exactly what you wanted to photograph?
My passion is street photography, so I was hoping to catch people struggling in the snow. But New Yorkers are used to this extreme weather and the City managed the situation in a great way. And there weren't even any people in the photo that went viral!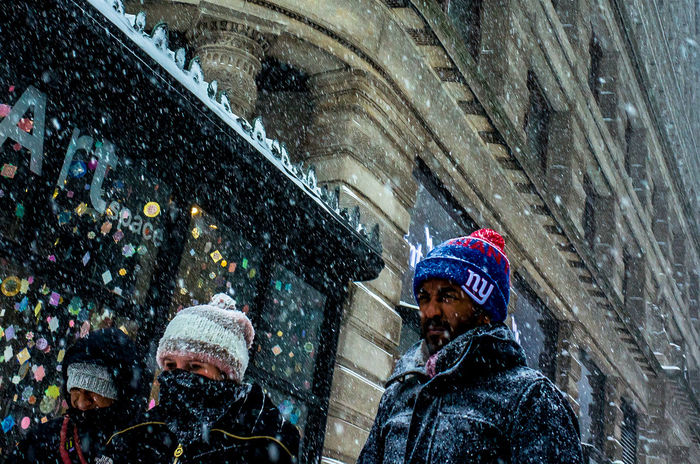 Did you know this was a magic shot when you took it?
I wasn't sure. I use my Ricoh GR in a old fashioned way – I shoot without looking at the screen and I 'develop' the photos later on at home. It makes me feel that excitement of discovering something special… Which is just what I did!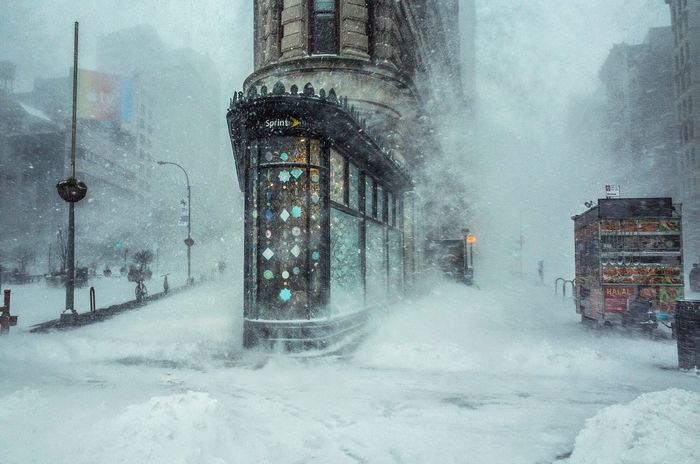 How did it feel when this photo started attracting the attention it did?
Awesome! Overwhelming and scary at the same time – but mostly happiness. I saw an online discussion with people comparing the image to an impressionist painting. I'm happy to transmit feeling and emotion with my photos, so I'm honored.
Tell us about your photography journey.
I started taking pictures many years ago, when I was in high school in Italy. My first camera was a Nikon FM borrowed from my father. Back then I developed and printed photos in my improvised dark room, and I can still recall that feeling of anticipation from every image I was about to develop.
Since then photography became an integral part of my life, and along the way my focus and style have changed and evolved. At the beginning my main interest was in travel, geometry and portraiture. During my years at the University of Architecture in Venice, Italy, this focus shifted to architecture and buildings. And now street photography!
Five years ago I moved to NYC and haven't stopped taking pictures of people since. It's such an unique city with so many stories to be told, and those stories triggered a new stimulus for my passion. I'm not a writer but I consider myself a visual storyteller. I like to watch people and use my imagination to travel with them in their lives. My photos are tied to people and their movements and emotions, I'm interested in those little quirks that connect us as humans.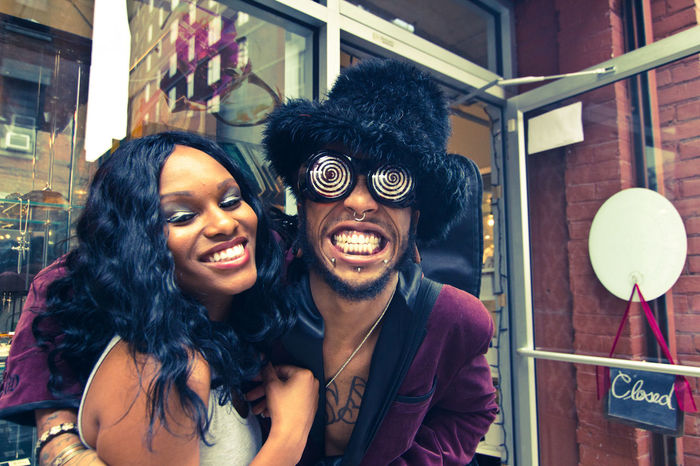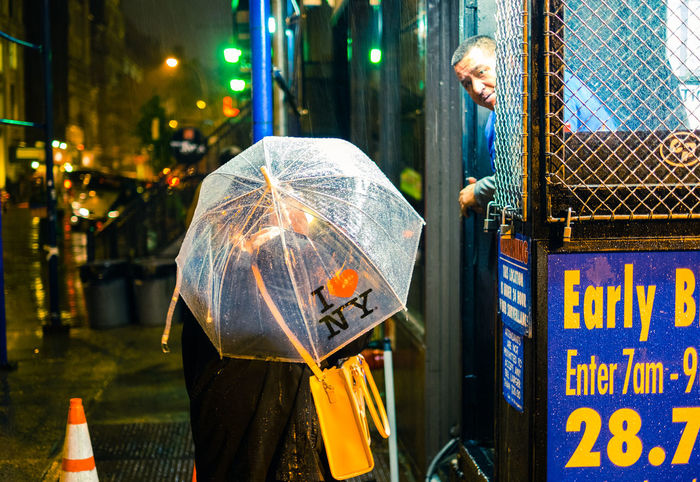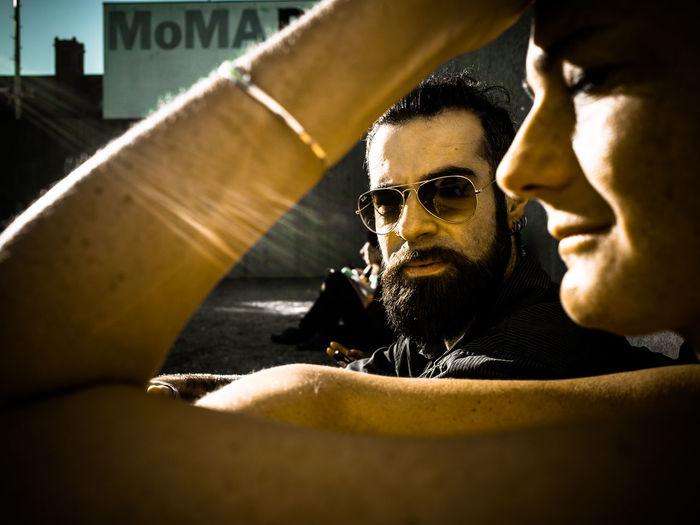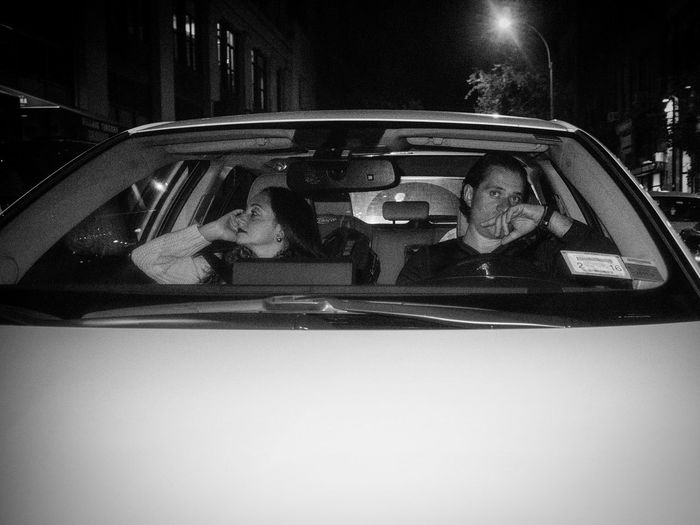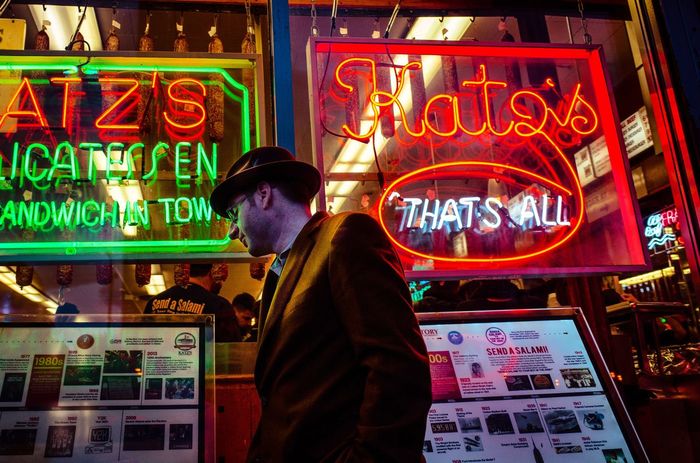 How long have you been using EyeEm?
It hasn't been a long time, but I've really started to love this social network. The quality of the photography is amazing! There are a lot of good photographers on EyeEm – and I can't wait to follow more of them.
Thanks for the incredible insights! Follow Michele Palazzo on EyeEm to see more of his show-stopping photography from the streets of New York.