Going Pro at 16. An Interview with David Uzochukwu
Six months after becoming EyeEm Photographer of the Year, David Uzochukwu talks about his biggest year so far & the next steps of his career.
David Uzochukwu is an exceptional photographer. Starting to take photos at age 10, his career skyrocketed in 2014: He became EyeEm Photographer of the Year, was invited to New York for Flickr's 20 under 20 showcase and – through a number of praising articles in international media – his Facebook page peaked at 35,000 fans in November.
That's a number most professional photographers can only dream of. And yet, David just turned 16 and is completely self-taught. We spoke to him about the past year, why he quit social media and how he got started working with a world-renowned photo agency in Paris.
Read on to find out what we can learn from David.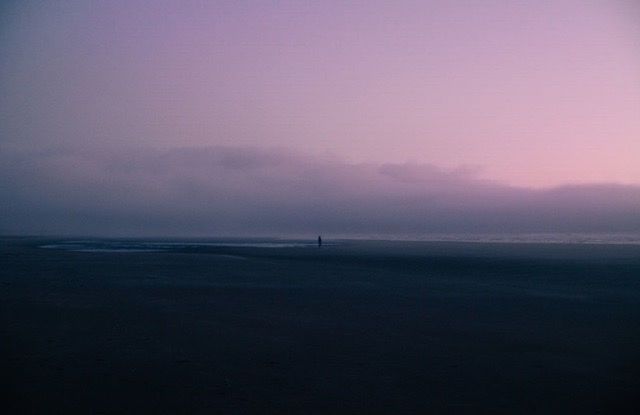 Hi David! Please describe yourself in 5 words, tell us how you started taking photos and what equipment you use.
Nutella lover, sometimes too driven.
I started taking pictures when we were on holidays in France some years ago (2010 maybe?), and my mum's point-and-shoot fell into my hands after lying around more often than usual. Today, I shoot with a 5D Mark II, a Mamiya RZ67 and an iPhone 6.
Your career skyrocketed last year: You became EyeEm Photographer of the Year, were invited to New York for Flickr's 20 under 20 showcase, your Facebook page went above 35k likes. How does that feel?
It really did, the past year was intense. It feels great in a way, being offered so many opportunities and getting recognition. But I'm someone who constantly puts himself down – I'm very aware of my work's flaws, and there are so many things that I want and need to improve in. There are also about a million other people right before my eyes, working hard and excelling. There's no way I can just lean back now.
In November you took a step back and stopped updating your Facebook page, taking a break from social media. What lead you to that decision?
It was nothing that I could really pinpoint. I just lost my way sometime last year and forgot why I was creating. I ended up making a lot of work that I couldn't really identify myself with. There were times when I felt like everything was fine again, but that feeling would fade rather quickly. I figured that maybe leaving Facebook for a while would help me to find my sense of purpose again for good.
And did you find it?
I'm on my way.
Tell us more.
When I started shooting, I didn't really share my work with anyone (I did have a tumblr, but only had 4 followers, with one of them being my second blog). I made photos because I felt the need to do so, because something inside me craved to create.
Then sometime last year, I got caught up in a flow of taking photos and uploading them right away. Eventually I figured out that I need to take my time, and make photos for all the right reasons.
I also found that no matter how many people tell me they like my work, it won't make me happy if I don't like what I do myself. By consciously planning my pictures, and reshooting them if I feel like I didn't do the idea justice, I want to get that connection to my work back.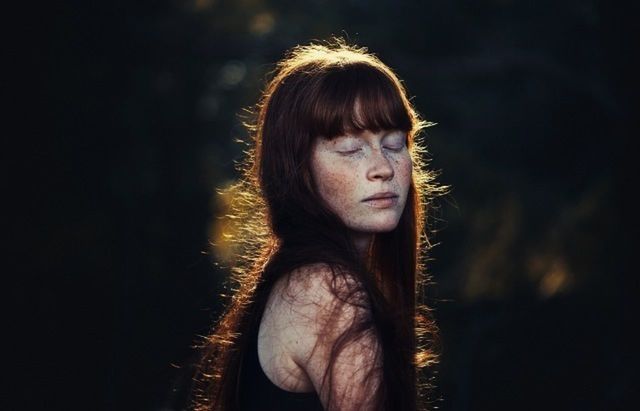 A revolving theme in your work are portraits in nature, mostly using natural light and often in rather dark settings. We often see individuals outdoors, lonely, unprotected, maybe searching for something. What's your inspiration?
I get inspired by art – music, literature, paintings, photographs – that I consume and by my own experiences. This drive to create is really hard to put in words. It's not really about expressing one certain feeling, but about expressing the essence of me.
I always try to find something that stirs me – sometimes I just stumble over that stir, and sometimes I'll bend reality until it just resonates with me. And sometimes I do stuff because it looks cool. But getting that feeling of "rightness" when I manage to make a photograph where just one aspect screams "YES, THIS IS THE TRUTH, THIS IS YOU" is what really keeps me going.
What particular works inspired you in the past year (name one per category)?
Oh man, this is hard. "Yellow Flicker Beat" by Lorde (music), "Winter Journal" by Paul Austen (literature), "Flood" by Aron Wiesenfeld (painting) and "Thy Blood" by Brian Oldham (photograph).
The very first photo on your Facebook page (from 29.12.2012) is a self-portrait, and up until now these type of images are a significant part of your style. What's your fascination with the self-portrait?
Since my motivation to photograph is the fact that I want to capture screaming aspects of myself, actually photographing myself makes finding the aspects even more rewarding and intimate. I know what I want, there's no bridge that I have to build to communicate my vision. I also don't have to organize a model first, and I'm committed to suffer for my work.
Did you ever get negative feedback about your work?
I only got three or four negative messages over the course of the past two years, none of them being constructive. I don't know, I feel like people taking time out of their day to send hate to others… I don't respect them enough to take their comments to heart. I almost never read the comments under online articles about me anymore. But of course hearing what exactly people feel when they see my stuff, and especially why, is still really interesting and I'm always happy when they share after I share.
How do you decide how to edit your photos?
The amount of editing going into one picture depends on what has to been done with it for it to match my vision. I always experiment at least a tiny bit. Plus, just recently I managed to forget how to photoshop overnight (everything I did looked awful) and that is that. Now it's just experimentation and trial and error.
Where did you learn to take photos?
I only taught myself using the internet. There are tons of tutorials out there, it's really amazing. The only two sources I remember are Phlearn and CreativeLive, both are super helpful concerning pretty much everything even slightly photography related. The one person shaping me most was definitely Laura Zalenga. She's a German self-portrait artist, now a really close friend, and her pictures were what got me interested in photographing people in the first place.
I'm sure you're often asked about your age and surprise people by the fact that you're only 16 years old. Do you know many people your age who take photos?
I know quite a few, actually. Most of them are either photo bloggers or doing conceptual photography. I really like Evan Booth's work!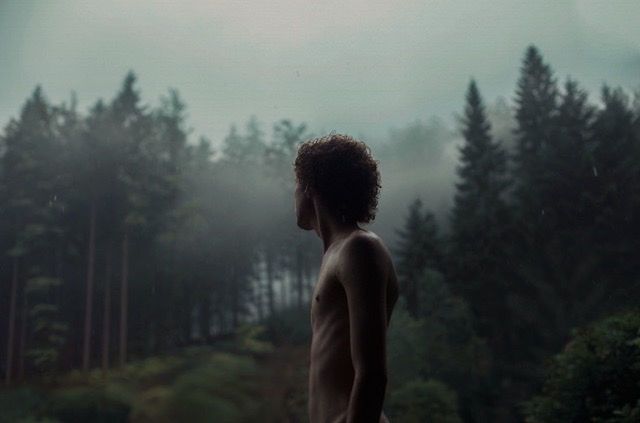 You started sharing your photos online at an early age. How would you think your photography would have evolved without the internet?
I don't know, honestly. I recently discovered the work of Alex Guiry, who seems to be almost completely isolated from the photographic community, and it is so so obvious that he shoots because he loves shooting and it's fun, and I miss that ease.
But there's no telling if I would have continued shooting if I hadn't discovered Flickr. But that's just for the photography part – I'm so thankful for all the experiences I eventually made through putting myself out there, for all the inspiring people I met and all the beautiful moments I experienced with them, that I'd never in a million years give that up to find out what could've been.
Have you been approached by agencies, magazines or other clients for a commissioned photo shoot yet?
I've shot a small editorial for designer Rebel Yuths, photographed Belgian singer Ozark Henry's portrait and shot singer Elke De Mey for television broadcast BOOST NU. Since I don't have to make a living of my photography yet, I'm rather picky when it comes to accepting commissions.
Which photographer or artist, dead or alive, would you love to meet?
Tim Walker – there's so, so much I could learn from that man.
So what's next in the life of David Uzochukwu?
My new year's resolution is actually "No glory in the process", because I always spend so much time talking and thinking about my projects that I never finish them. There's a lot of serious work ahead, and I know that I'll get to work on some exciting stuff: This year, I've partnered with Iconoclast, a renowned Parisian photo agency, and it'll be a year of growth and collaboration and new things. I can't wait.
Thank you David. Make sure to say hi to David on EyeEm, follow him and check out his website.