By EyeEm Team - 7 min read
This Friday our feature is all about …CATS. We know it's a sensitive topic because it's not a secret anymore that cats are taking over the internet. Cats here, cats there.. but what can you say? Those fluffy felines are just so cute. Meow.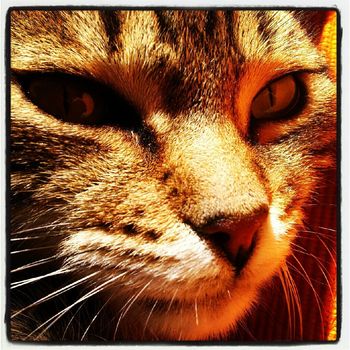 cat in Potsdam by FrauSchlumpf on EyeEm
People of EyeEm!
Welcome to your weekly dose of inspiration.
This Friday our feature is all about …CATS. We know it's a sensitive topic because it's not a secret anymore that cats are taking over the internet. Cats here, cats there.. but what can you say? Those fluffy felines are just so cute. Meow.
To get to the very ground of things we dwelled deep in research and found 5 of the most prolific cat shooters out there. Hailing from Iowa, Stockholm, Bratislava, Lisbon and Potsdam, we've asked them for the real 3 reasons why cats will be taking over the internet (and world, soon).
Enjoy your weekend. Let's take photos together!
(As a side note, make sure you stop by your local animal shelter if you are thinking about getting a pet. There are a lot of animals out there who are in need of a loving home.)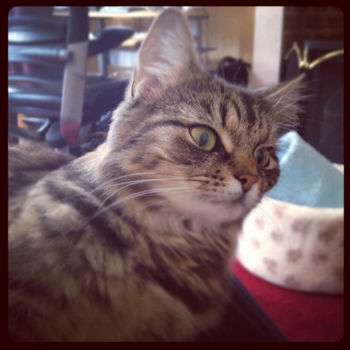 cat in Southend-on-Sea by Scott Johnson on EyeEm
cat at kitty world by Psyca on EyeEm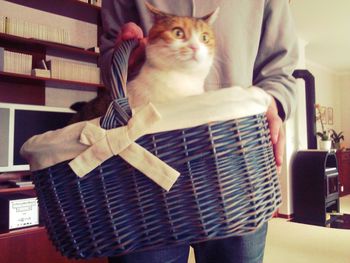 Hello, my name is Ryan and I live in Iowa. I love taking photos of cats because they are cute, have lots of personality, are exceptionally photogenic and because I love my Luna (my cat).
The top three reasons cats will be taking over the internet:
Because cats need to maintain firm control of humanity. I am sure many of you fellow humans have noticed that we spend a lot of time checking things online and cats have noticed. They can't maintain proper control of us if we are not paying attention to them. Thus they need to make sure that they are an important part of the internet so they are never far from our thoughts.
With the advent of touchscreen technology and the increasing prevalence of tablets in our homes cats have finally gotten an input method that they can use. You think they are only playing games on those tablets? When you are not around the cats of the world are plotting and planing using our own technology!
Because it has already begun. Cats are already a major part of the internet. How often have you gotten an email, message or seen a post about a funny cat video or picture? That's what I thought, cats are well on their way to domination.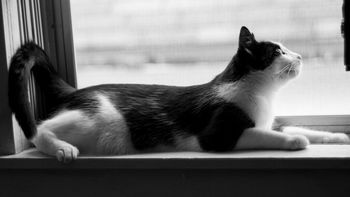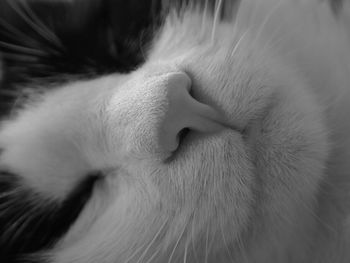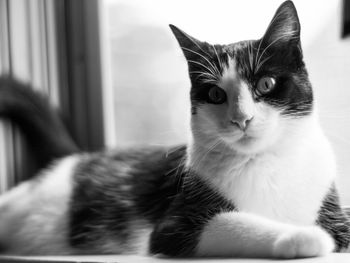 Hi I`m a 40-ish former database developer and photographer living in Stockholm, Sweden. For several years I used to volunteer as a photographer at different local cat shelters around Stockholm, loving the moment when I received enough amount of trust from the feral cats to take their picture. Nowadays I satisfy my furry needs with my cameraphone, documenting the (not so) wild life of my own and friends cats.
Three reasons why cats will take over the internet:
Four paws are better than two hands when It comes to mouse control.
Strategically "thinking outside the box" they have a much better plan on internet domination than Google and Facebook combined.
After enough Cheeseburgers we'll just surrender and let them have it.
Hello, my name is Miroslav and I`m from Bratislava, Slovakia. From an early age I love two things, and those are photography and cats! Photographing cats was always more interesting to me than photographing people, maybe because you can't instruct the cat as you want her/him to stay, sit or lay. I love analog photography, but I have no problem with a digital SLR camera, or my iPhone. However, the iPhone and cats are a pretty good mix.
I am not suprised why cats are taking over the internet. They are cute, smart and full of love! Easily they can of course become a part of the family.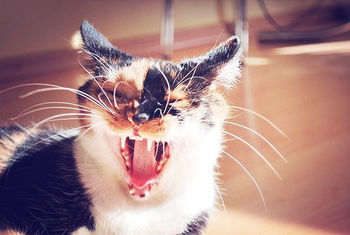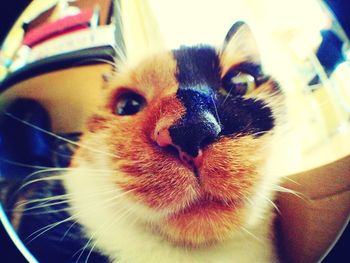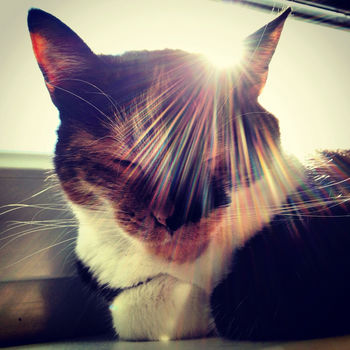 Hi my name is Vanessa. I live in Lisbon Portugal. When I was 12 I won a camera in a talent show and I couldn´t stop taking pictures ever since. My love for cats came much early, today I have 3 lovely ladies living with me and I just have a blast taking pictures of them. They love to pose, they are such natural models, well I think it´s bacause all cats are divas. Mine esspecially.
Why cats will be taking over the internet:
They are cute; funny; great posers; they have awesome mysterious eyes and they look better than us in a camera
Every time a girl or woman see a picture of a kitty she just can´t help herself to say "aaaaaawwwww"
Because women can be very persuasive, men are starting to give up.
Hi, I'm 30 and live in Potsdam together with 2 cats – Julie the striped grey one and Kletti the black cat. Julie is 4 years old, Kletti 3, both came from Marbella. Julie was found in a paper box, Kletti was lying among much garbage, her fur full of burrs which are 'Kletten' in German – which gave her the name.
Cats are fascinating pets with a strong personality. By watching and touching them I feel calm and they make me forget what happened before or what's happening just around. They're elegant, flexible and energetic – often surprising and creative. Sometimes they don't think of the consequences of their behavior – they just do it – and that's an attitude many people unlearned.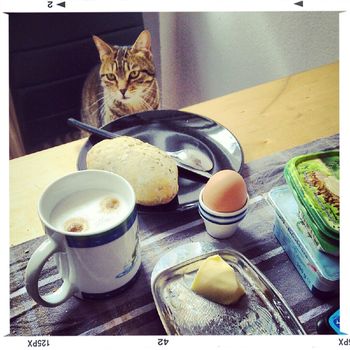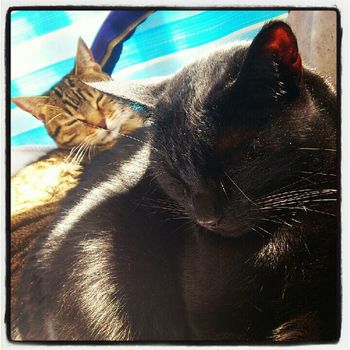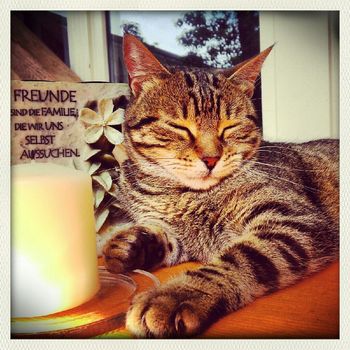 Meow!