EyeEm x Audi Case Study: Crowdsourcing a Marketing Campaign
A look at building a brand via photo sourcing
The partnership: EyeEm x Audi
Audi needed a special way to celebrate and visually represent their new Q model series, which is why we teamed up with the premium car company to pool the EyeEm community's creative talents to do just that. With the launch of a mission, we commissioned our community with a Q-inspired prompt: What Q word can you capture in a photo? From queues to quarktorte and thousands of Q-words later, see how we sourced 15 original and captivating winning photos for Audi's "Where there's a Q, there's a way" campaign.
Queue. By
Our goal: Captivate audiences with authenticity
Audi's Q series was first introduced in 2005 with the SUV-type Q7. In 2008, the car maker added the Q5, which became the bestselling model of its segment. And in 2011, the series grew once more, when the company launched the Q3. In 2016, Audi initiated an integrated communication campaign to further strengthen the Audi Q family.
When it comes to the car industry, it's a challenge to steer clear of the same imagery seen time and again – a car hugging a mountain pass, first-time buyers in a driveway or a driver at the wheel. To promote its Q series, Audi decided to go a different way: the sourcing of images that would emotionally charge the brand and position it in a contemporary, digital, and design-focused context. They approached EyeEm to source original real photography with an attention-grabbing, fresh visual language. The aim was to underline the qualities of their new Q series, reach the growing younger market segments, and ultimately boost sales.
How we did it: Commissioning a Community
How do you source authentic photography? You reach out to a community of real people – creatives who love to photograph and do it in their everyday life. Together with Audi, we designed a custom Mission to inspire the photographers of the EyeEm community to capture the essence of their new Q series. The prompt? To photograph the concept behind words that start with Q. Two weeks and thousands of submissions later, this Mission's success revealed itself.
The results: Freshly sourced photography
By working in collaboration with the EyeEm community, Audi was able to source 15 fresh photos by emerging talents from around the world. See the announcement here.
A glimpse at our sourcing success:
• 1.1 million impressions
• 18,000 submitted photos
• 5,600 photographers contributed
The Audi Q series Mission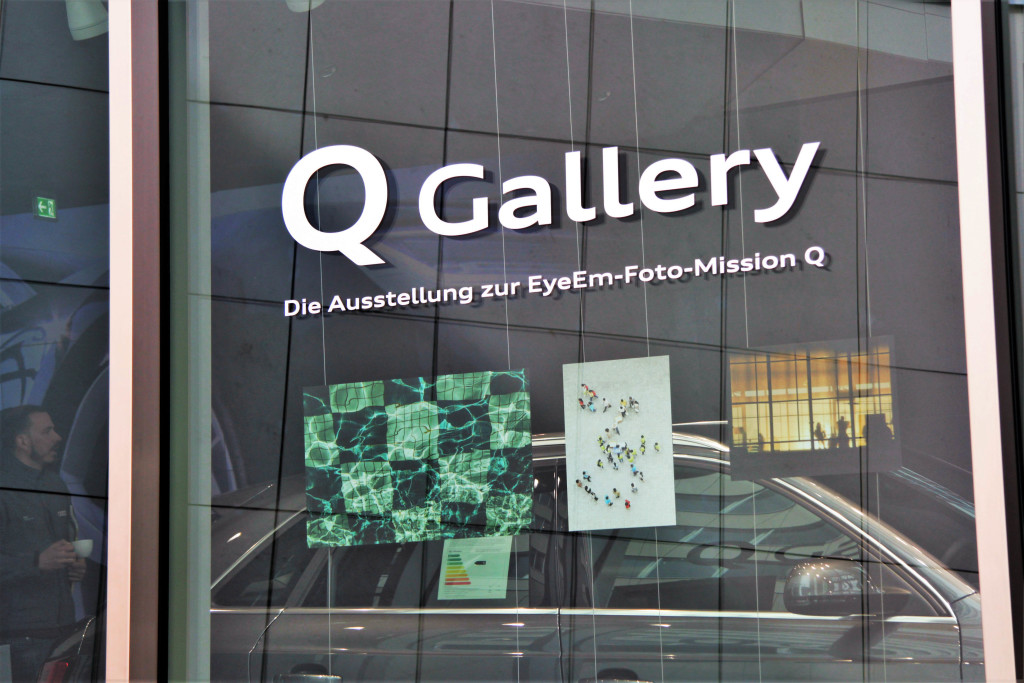 The three winning shots on display. L-R: Quadrat by nazirazhari, Queue, Quadratisch.
See a selection from the Where there's a Q there's a way campaign:
Quadratisch. By flyfish
Quiet. By Mor Egbar
Quaint. By Silvia
Quartet. By Jing Guo
Quiet. By red_dirt_girl
Quarrel. By Rubal
Queue. By Cristian Bortes
Quadrilateral. By Rita Saitta "Atypic ART" s. / 📷 🎨71427321893
Quarktorte. By Michael Moeller
Quick. By Windson Water
Looking for original and authentic images to bring your brand's story to life? Our Creative Services team is working closely with brands to source images. Get in touch for a free curation at the link below. Our team will work with you to fulfill your visual branding needs.

Header image by @rubalr