Exploring the Unkown: 10 Amazing Abandoned Places on EyeEm
By EyeEm Team - 5 min read
From hospitals to churches to former military bases, there are an endless amount of buildings and places with rich histories waiting to be uncovered.
Urban exploring is a relatively new phenomenon that has become quite popular in areas such as Detroit and Berlin, which are home to numerous abandoned buildings. Urban exploring (or urbex, urban spelunking, draining or building hacking) involves checking out man-made structures that have usually been abandoned or are no longer in use that are often located in urban areas.
There are lots of urban explorers in our community who discover these forgotten sites right in their own neighborhoods. From hospitals to churches to former military bases, there are an endless amount of buildings and places with rich histories waiting to be uncovered. We have chosen 10 for you to check out!
1. Duckett's Grove. Carlow, Ireland
In 1830 the Duckett family built Duckett's Grove, although the interior was completely destroyed by fire a century later in 1933. Since then time has been its only companion – and maybe a ghost or two. The SyFy series "Destination Truth" visited Duckett's Grove and aired a four hour live investigation in search of a ghost. Make sure to drop by when you're around!
2. Beelitz-Heilstätten. Berlin, Germany
Beelitz-Heilstätten is a former tuberculosis clinic and sanatorium turned military hospital during the first and second world wars. In many of the buildings you can find old rusty surgical tables and padlocks for the doors. Tetanus shot not included.
This site is officially off limits to the public, although you can pay to take a tour through the property.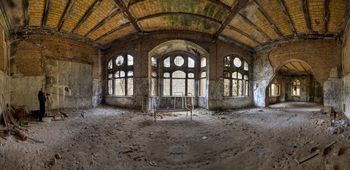 By Peter Bartos
3. Red Sands Forts, United Kingdom
Red Sands is one of two remaining Maunsell sea forts built and operated by the Royal army during World War II. In the 1960s, the abandoned forts were famously taken over as pirate radio stations (i.e. unlicensed illegal broadcasting), which quickly came to an end after one of the broadcasters was killed.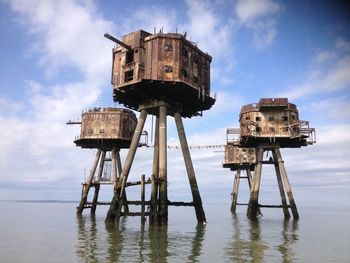 By Dean Bailey
4. Volksbad. Nuremberg, Germany
Built in 1914 in the Art Nouveau style, these public baths included 3 swimming pools, 66 tubs, 14 showers, a steam room, a hairdressing room and a dog bath. After the baths were closed in 1994 and no further use could be found, plenty of underground techno parties were held in the space.
While the Volksbad is not open to the public, we're sure you can find a way in.
By Andreas
5. La Mussara. Vilaplana, Spain
La Mussara is a small Spanish village in the Prades mountains that was abandoned sometime between 1950-60. While some blame an insect invasion that killed the grape vines, others attribute its abandonment to the knowledge of "impending doom" that was imminent. La Mussara is open to the public.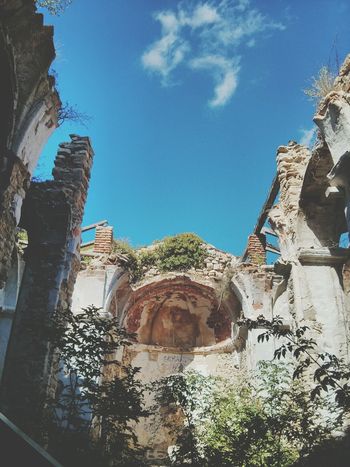 By raset
6. Woodward Presbyterian. Detroit, United States
Woodward Presbyterian was built in 1911 by architect Sidney Badgley in the Gothic Revival style. In line with the economic decline of the city of Detroit from the 1950s onwards, the church was not able to maintain the building, which was abandoned in 2005. While the church isn't open to the public, there are several sneaky ways to get inside.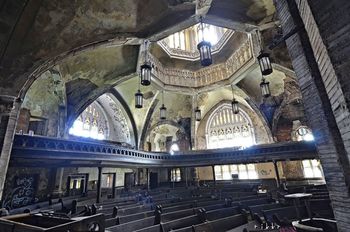 By rikkr
7. Bodie, California, USA
One of America's best preserved ghost towns, Bodie is an old gold mining town that became completely abandoned by the 1940s. Although a few workers spend time each year preserving the structures, there are many new settlers including mice, snakes, lizards, woodpeckers and the occasional bear or mountain lion who rambles through.
Bodie is open to visitors for part of the year. Check here for more details.
By Eric Lampe
8. Teufelsberg. Berlin, Germany
Teufelsberg is a former US spy station used during World War II, and literally translates to "Devil's Mountain." The hill was created from an estimated 12 million cubic meters of war rubble pushed together in the north of the Grunewald forest in West Berlin. Depending on when you go, you may be able to pay for a tour or you can always jump the fence.
By MF Picture
9. Centralia, Pennsylvania, USA
This ghost town was created in the 1980s when local residents discovered that a coal mine fire had been burning beneath the town since 1962. Most residents relocated to nearby towns, although there are ten remaining residents. The fire is still burning today and may continue for the next 250 years.
The town is not safe to visit, as there are dangerously high levels of carbon monoxide and other toxins in the air.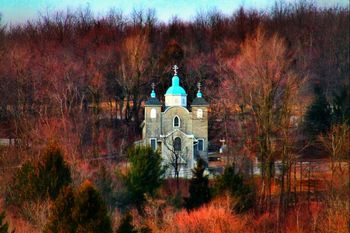 By …….
10. La Petite Ceinture. Paris, France
Similar to La Coulée Verte, la Petite Ceinture is a great way to see Paris from its abandoned railway tracks, which fell out of use in the 1930s when the underground metro proved to be more efficient. The tracks run along the backs of artist ateliers, which you can't see from the street.
As of last week, Paris has opened La Petite Ceinture to the public, which is now accessible by both elevators and stairs.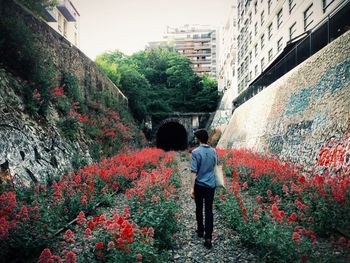 By Margot Gabel
To view more photos, check out the Abandoned, urbex and Urban exploration albums.
For further reading, check out the 33 most beautiful abandoned places in the world on Buzzfeed and 31 haunting images of abandoned places on Boredpanda.
Header image by @discretincognito